22 Feb

St. Patrick's Day Celebration Tips Your Kids Will Love

It's almost time to shake your shamrocks! St. Patrick's Day is coming up and whether you're Irish or not, you and your kids will love our ideas for how to celebrate this fun holiday!

Since St. Patrick's Day is on a Sunday this year, we thought it would be fun to spend the day together making festive treats for your kids to bring in to school the next day.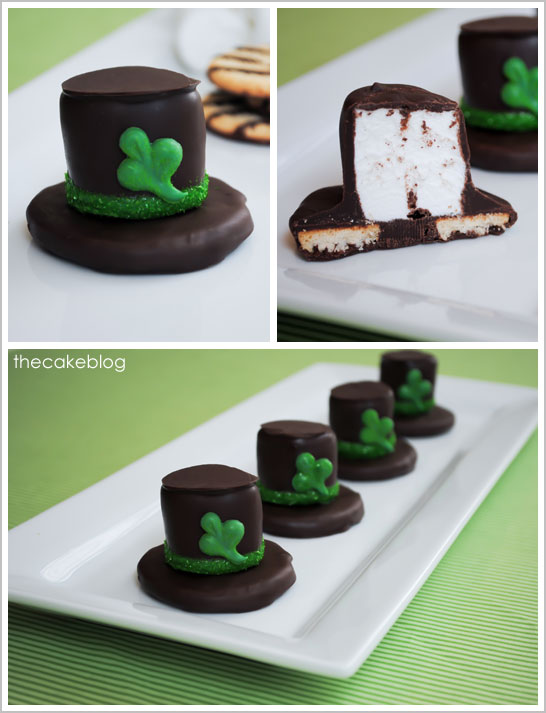 We think these Leprechaun Hat S'mores that we saw on Pinterest are the perfect dessert to help you and your family celebrate the holiday (click the link to be directed to the Hostess With The Mostess Blog for the recipe).
We love how they're whimsical and bite-sized – perfect for the kiddies. And since they're so easy to make, you can turn it into a family project that even the little ones can help with.
There's nothing like spending quality time together with your family on a holiday … especially when the outcome includes delicious desserts!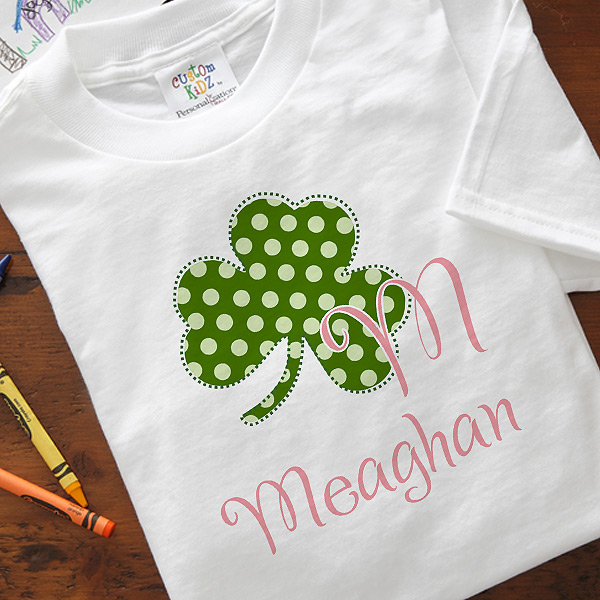 Once the holiday arrives that Monday, make sure that your children are wearing the Shamrock Initial For Her or For Him Personalized Clothes when you send them to school with their treats.
They'll have the biggest smiles on their faces when they see that you customized the fun shamrock design on a t-shirt, sweatshirt or baby bib with their name and they'll have a blast showing off their St. Patrick's Day gear to all their friends!
Have them wear their new gear to the St. Patrick's Day parade for a great photo opportunity, as well! While this design is our most popular, you can also check out the Lil' Shamrock Gifts Department in our St. Patrick's Day Gifts Store to see all of the adorable design options that we offer (we even have apparel for your dog!).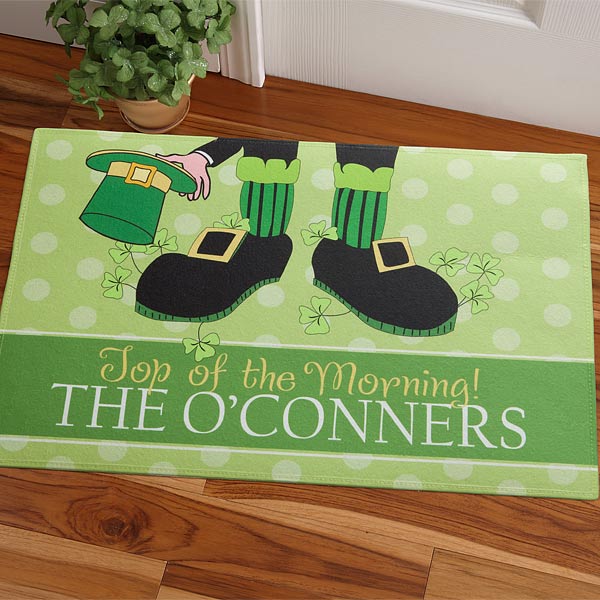 The leprechaun love doesn't stop there – our Leprechaun Personalized Doormat is sure to also add to the fun this St. Patrick's Day thanks to the warm welcome it offers. This cartoon-like design can be personalized with any 2 lines, however our favorite suggestion is to use your family name with "Top Of The Morning!" personalized right on top! No matter which personalization you decide on you're sure to spread cheer to all your family and friends – they'll love it so much they may even do a little jig!
For those of you who are Irish (or even if you're not Irish) and want to proudly display your heritage on St. Patrick's Day and throughout the entire year, you may be interested in our Irish Home Gifts Department. Browse through all of our slate plaques, picture frames, garden flags, barware, afghans, stationary gifts and more that feature an array of different Irish design themes. We have plenty of options so you're sure to find a design that fits in well with your existing home-decorating style!
We hope you have fun preparing your home and children for fun this St. Patrick's Day! If you have any other St. Patrick's Day dessert recipes that you'd like to share, feel free to comment below or email us at social@pmall.com.