Looking for a unique and original way to brighten up your shelf decor? Look no further.
This week we introduced a cool, new way to add a touch of light to your home decor with personalized LED light shadow boxes. These one-of-a-kind shadow boxes come with a series of LED lights that light up the custom-printed screen from behind. You can have your favorite photos printed on a special mesh screen or you can personalized our gorgeous "Home is wherever I'm with you" design with a family name or two individual names.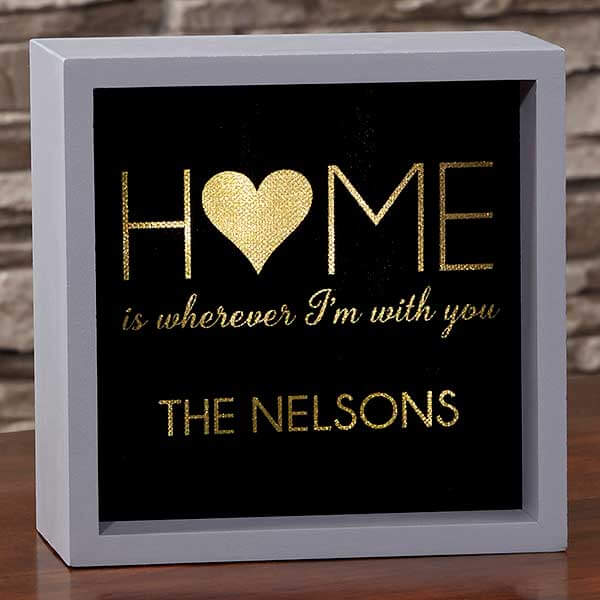 The textured printed screens are removable, so you can access the LED lights, which require 2 AAA batteries to function. There's also an On/Off switch on the back of the box for easy operation.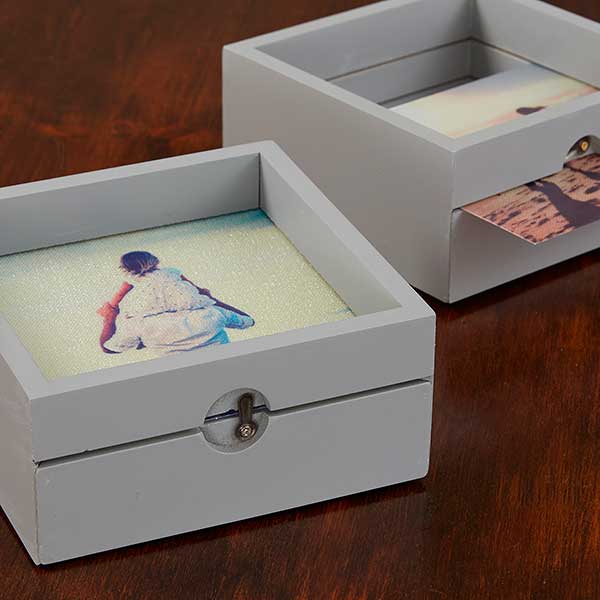 These light shadow boxes look beautiful when they're off, but they're simply stunning when you turn on the LED lights. When the night comes and you dim your house lights they look like they're glowing. And they're so unique! They will add instant interest to your shelf display, bookcase, side table or gallery wall.
Sold individually, they also look great as a group, especially when you coordinate photos from a fun family vacation, wedding, or another special event. And at under $20 they're a steal!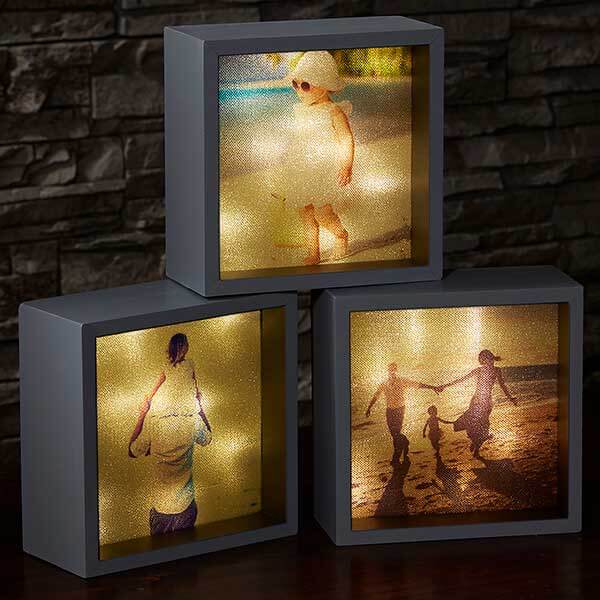 For the photo option we recommend using colorful photos as any white areas in your photos will print transparent. Try it out — upload your favorite shots and see what they'll look like in our preview system.
Check out the brand new Photo LED Light Shadow Boxes and our exclusive Home Is Wherever I'm With You LED Light Shadow Box.