Meet Melissa Horvath, the artist behind the beautifully hand-lettered and illustrated designs of Sweet Water Decor. We chat with Melissa to learn more about her unique style, design process, and where she finds inspiration for her trendy stationery, motivational gifts and stylish home decor items.
You can find her designs in over 2,000 boutiques, shops, online stores, and now, Personalization Mall. From greeting cards, planners and other stationery items, to coffee mugs, jewelry trays, candles, wall art and more, Melissa has created a line of beautiful, chic products for home, office and gifting. Each design is completely unique and meticulously created by hand, by Melissa herself. Her work is fun, girly, stylish and many designs are motivational and inspirational.
Watch this short video to get a good feel for Melissa's unique design aesthetic.
In 2018, Melissa teamed up with Personalization Mall to create a line of personalized holiday cards, and her personalized collection quickly grew to include picture frames, canvas prints, shiplap signs and other wall art.

In this post, Melissa gives us a behind-the-scenes look at Sweet Water Decor, her hand-lettered designs, inspiration and process. See how her stunning designs come to life and what can you look forward to from Sweet Water Decor in 2019.
Interview with Melissa of Sweet Water Decor
Q: Where do you find inspiration for your new designs?
Melissa: I get inspiration from so many places. A lot of the times it comes to me when I am not "working." Designs come to me when I'm pushing my little ones in the stroller or when I'm washing dishes… and even relaxing in the shower.
Q: What is your favorite motivational quote & why?
Melissa: My favorite quote comes from scripture, Jeremiah 29:11
"For I know the plans I have for you, says the Lord, they are for good and not for evil, to give you a future and a hope".
This rings so true to my life and it is a great reminder that the Lord has a plan for everyone and it is for good, even when we are not sure of what is going to happen, we can feel safe knowing He's got this!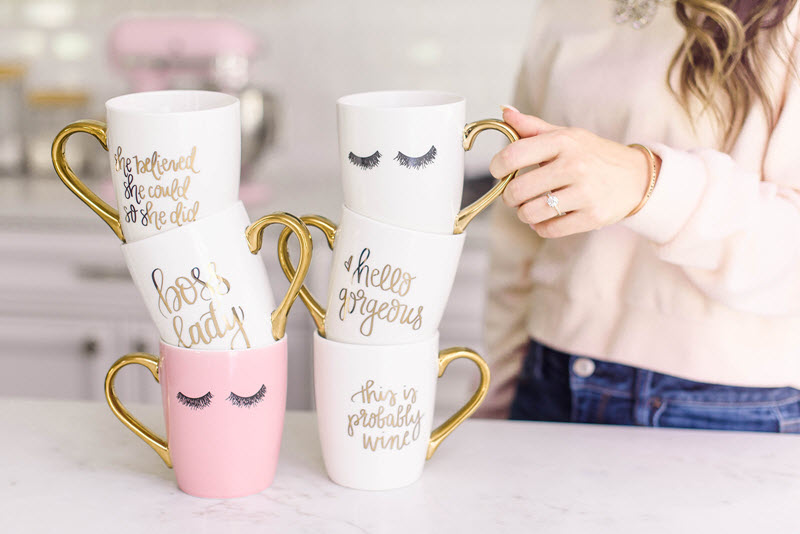 Q: Where and how did you develop your unique hand lettering style?
Melissa: I purchased a few calligraphy tutorials and practiced, practiced, practiced! I didn't want my style to be the same as anyone else's. I used my iPad to learn and one day, it came to me! When I started out it was pretty horrible! But that's the great thing about putting your mind and soul in something you want to do – if you want it that bad it'll happen and I'm so glad I didn't give up!
Q: And your hand-drawn illustration art?
Melissa: I have always loved design, since I was young. In my 6th grade graduation booklet we had to write what we wanted to be when we were older and I put, Designer. I always loved art and drawing, so this is just natural to me!

Q: From initial concept to being ready to sell, what goes into creating a new Sweet Water Decor product?
Melissa: It all starts with an idea, and I draw out the design. From there, I contact our vendor and let them know my idea, PMS colors, and how it should look. From there, we get samples and tweak the design or sample until it's perfect. Then, we order the goods and 90 days later, it's up in the shop and ready for sale!
Q: What are your favorite tools of the trade?
Melissa: My iPad and iPencil! They are my go-to's and help me create everything in the shop!
Q: What are your favorite Sweet Water Decor products?
Melissa: I love our new metal water bottles (coming very soon!). I use mine everyday! Our candles are also my favorite! In fact, I'm burning Spa Day right now and it helps me unwind after a long day! I can at least pretend I'm at a spa, right?
Q: What new products can we look forward to in 2019?
Melissa: Lots of fun new motivational products – metal water bottles, metal tumblers, new planners, new candle vessels and scents, and more! Come check it out and follow us on Instagram @sweetwaterdecor and subscribe to our newsletter to be the first to know!
Q: Where do you see Sweet Water Décor in 5 years?
Melissa: I can see us expanding and having more employees and our candle business taking off! I can see us in a larger space for our candles, and more people on our team keeping on making the American Dream a reality!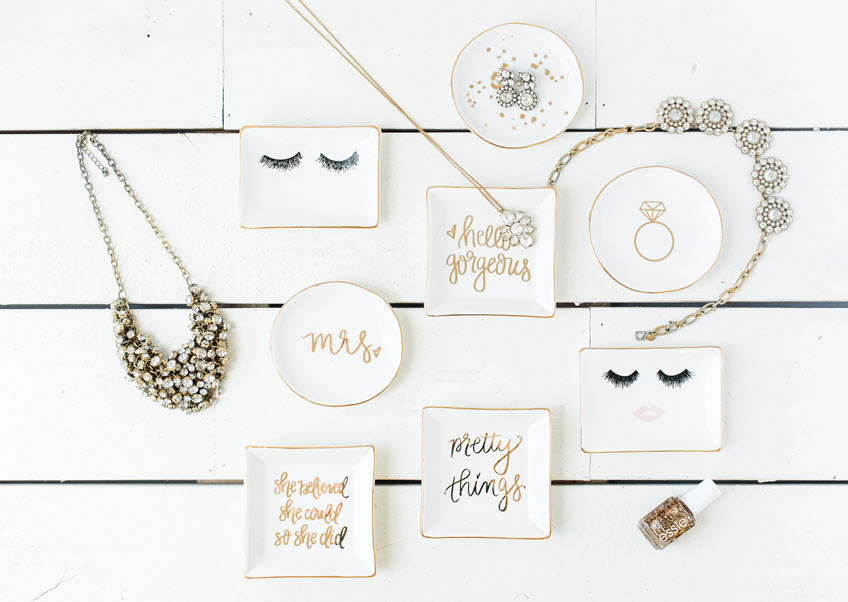 Q: How did you get a start in art and design?
Melissa: My mom has always loved art and put a crayon in my hand even before I could write. I got my art talent from her – it's been always in me since I was young and came to me naturally! I don't have any formal training in design or art as my true Bachelor's Degree is in Finance and Marketing!
Q: How did Sweet Water Décor get its start? And where did the name come from?
Melissa: Sweet Water Decor started in my basement, one snowy night in December 2014 as I opened my Etsy shop. My husband gave it it's name – as the town we live in, Sewickley, means Sweet Water in American Indian, who used to inhabit our town many years ago.
We love giving back to our community! This year we raised money for the UPMC Magee Women's Foundation for NICU and pre-eclampsia research and we also gave to our church, Northway Christian Community, as they are expanding their Sewickley location to a new building. We love being a small business in that we can give back to our community!
Learn more about Sweet Water Decor and connect with Melissa on Instagram, Facebook and Pinterest.