Archive for
June, 2013
0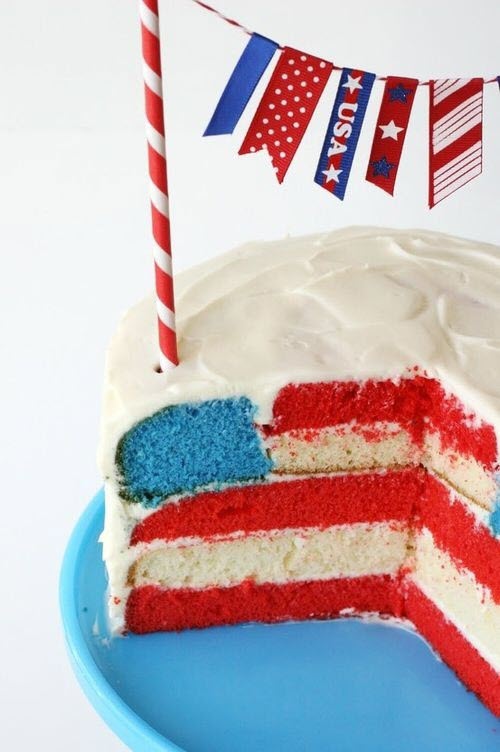 July 4th is almost here and we've got some great party ideas to share with you!
Whether you're hosting a celebration or were asked to bring something to a party you're attending, you'll love the fun and festive recipes we found on Pinterest and pinned to our "4th of July!" Board.
As you can see from the American Flag-inspired cake, people have been sharing some great red, white and blue ideas–and we just can't get enough of them! For those of you who don't want to take on the challenge of the flag cake, be sure to check out our Pinterest board where you'll find tons of easy ways to add some July 4th flare to your food.