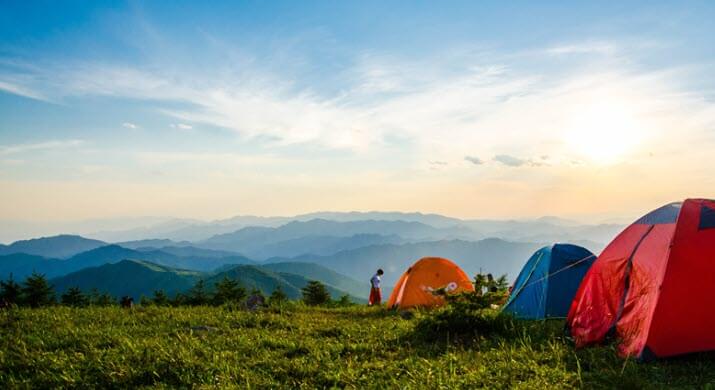 09 May

7 Camping Gifts For People Who Like Camping, Hiking & Adventure

A camping adventure can create memories that last a lifetime. Here are 7 camping gifts that will make any camping trip more special and memorable.

The summer camping season is almost here! Get ready for s'mores and stories around the campfire, sleeping under a night sky full of stars, hiking, biking, fishing, relaxing and simply enjoying the great outdoors. Camping is great for the body and the mind, allowing anyone to reconnect with nature (while disconnecting from technology).

The fresh air, sunshine and a bit of exercise are great at reducing stress, improving your mood, memory and concentration and can even help you recharge your batteries. For kids, a great camping adventure can help them gain new skills, like pitching a tent, starting a fire, finding their way using a compass, or cooking a meal, and ultimately build their self-confidence. As a family, the time you spend together in nature will help you reconnect with one another, feel inspired and strengthen your family bonds.

If you or someone close to you is getting ready for their next camping experience, consider these fun, personalized camping gifts that are perfect for people who like camping.

Not sure where to camp this year? Visit the National Parks Service website to find national parks with year-round camping opportunities and useful information on finding and setting up a campsite, camping safety and more.

Metal camping mugs make great practical gifts that any happy camper will appreciate. These classic enamel coated camp mugs are lightweight, durable and multi-purpose. Use them for your coffee, tea, hot chocolate or any other drink as well as oatmeal, soup, beans, even wine and whiskey. Made for outdoor use, they're simple and easy to clean and can be customized with names, so everyone will know which cup is theirs.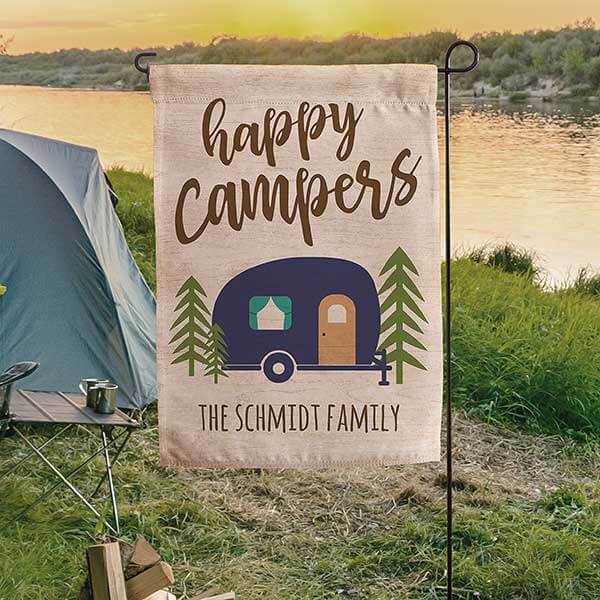 Give your friends, guests and camp visitors a welcome greeting with a personalized camping flag. This double-sided outdoor flag is made to last, giving any campsite a happy vibe and a welcoming feel. Customize it with your family name or message along with one of three phrases: "happy campers," "this is how we roll," or "welcome to our campsite."
Every camping trip will require some use of tools, and a handy pocket knife is a camper's best friend. The only thing better than a good pocket knife is a multi-tool pocket knife that combines many functions into a single tool. This version includes a hammer, pliers, flat head and Phillips screwdrivers, bottle opener, reamer, wire cutter and two blades, one regular and one with a saw and file. The multi-tool comes in a black pouch that can fit in a pocket or backpack and can be personalized with any name or monogram.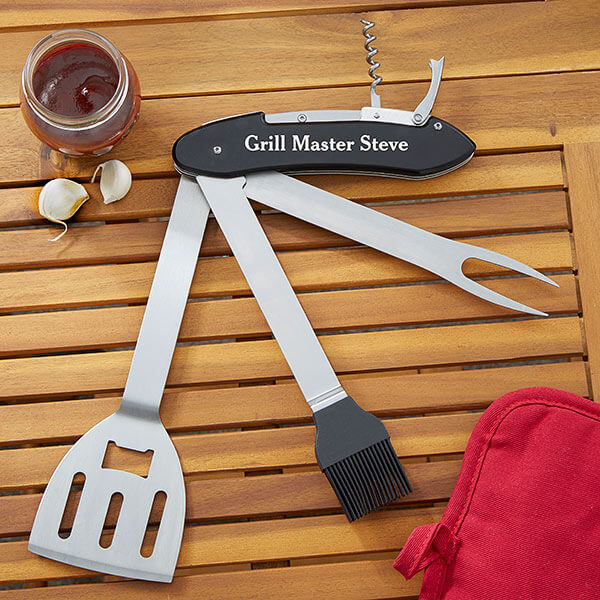 If grilling is on your camping trip agenda, then this portable BBQ multi-tool will be a hit with the grill master. It includes everything you need for grilling – a spatula, fork and silicone basting brush. As a bonus, the tool also has a bottle opener and a corkscrew. The handy grilling tool easily separates into two separate pieces for ease of use and just like a pocket knife, folds up into a compact single piece that's perfect for storage and travel. Made of solid stainless steel, this quality grilling multi-tool will make a great addition to any camper or campsite.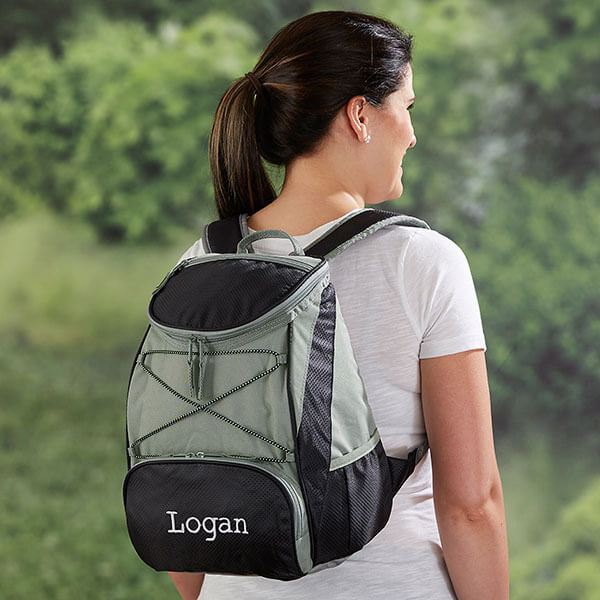 Keeping food and drinks cold is essential when camping; that's why a good quality cooler is a must for any camping trip. And while a large chest cooler is great, a portable version is extremely convenient when you want to venture outside of the campsite. That's where a backpack cooler comes in. With a waterproof, insulated interior this version can hold up to 20 standard size cans, which is plenty for storing snacks and refreshments for a day hiking trip for several family members. The additional zippered pockets mean that the cooler backpack can also hold a phone, keys and other essentials. Simply load it up with drinks and food, pop in a couple of cooler ice packs and you're ready to go!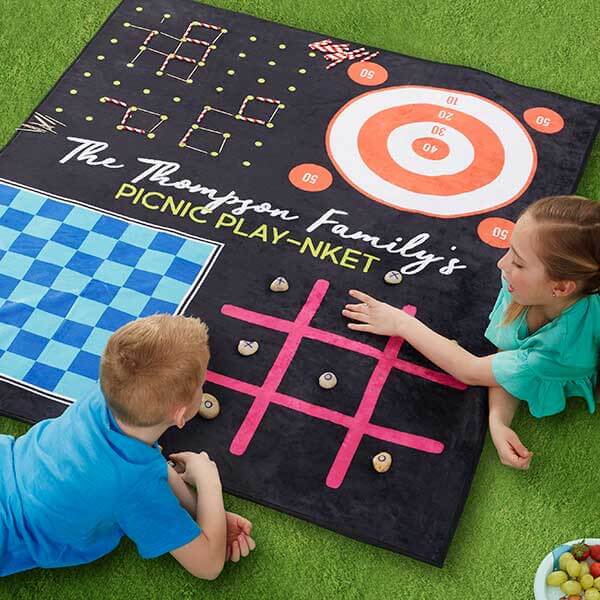 An outdoor blanket will get good use on any camping adventure. Campers can use it as a spot to sit down and have a picnic, lie down to rest, read a book or sunbathe, or even play games! Plus they're great for the beach – simply shake out the sand and you're ready to go. The top of the blanket is fitted with a soft fleece material while the back has a waterproof polyester shell, perfect for the outdoors. This fun personalized version includes 4 classic board games printed right on the blanket, making it a great option for camping trips with kids. Why worry about bringing a picnic blanket and games when you can have both in one. Score!
Insulated water bottles are a must-have accessory for camping, hiking and any outdoor adventure. Staying hydrated throughout the day is important and having ready access to a cool drink of water is essential. What makes personalized water bottles great is that everyone knows which water bottle belongs to whom. Luckily there are countless water bottle options available and you can even create your own personalization by simply using a permanent marker to mark names or initials. If you're looking to surprise someone with a unique camping gift, go the extra step and get them a personalized stainless steel water bottle that incorporates their favorite colors, graphics, designs and of course, their name, initial or monogram.
What are your favorite gifts for people who like camping? Share your recommendations in the comments below.