Does your Christmas list include a frequent traveler? Is there a friend or family member who is always headed somewhere, whether it's for work or pleasure? If it feels like they spend more time on a plane than they do at home, then a custom item from our travel collection might make the perfect Christmas gift. While you can't make their travel experiences completely painless, you can add a special, personalized touch to their travel gear that they'll definitely appreciate.
Personalized Luggage
For someone who loves to get out of town for a long weekend every chance they get, a personalized weekender bag makes for a great gift. We have options for both men and women and they can be customized with their name, monogram or initials. Any frequent flyer knows you want your bag to stand out so you don't have to search for it among the rest.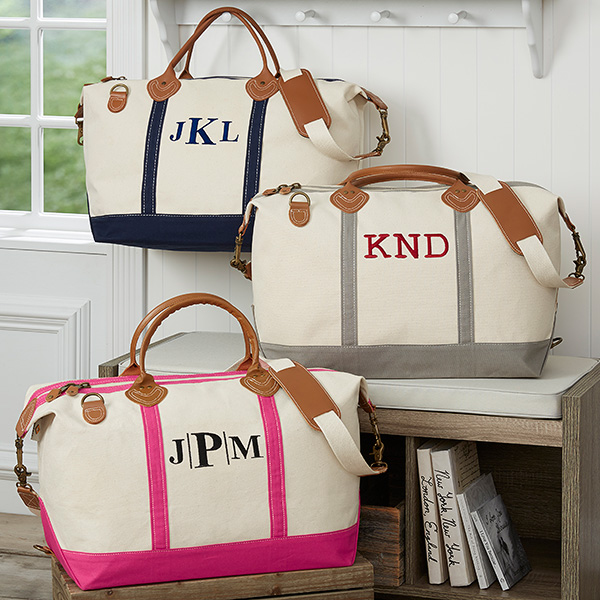 This luxurious weekender duffel bag is a great option for women. It's a cream colored canvas bag that you can customize with your choice of accent colors and add her name or monogram to be embroidered on the bag so it's easily identifiable. Add a matching canvas tote or makeup bag and this will be her favorite traveling set.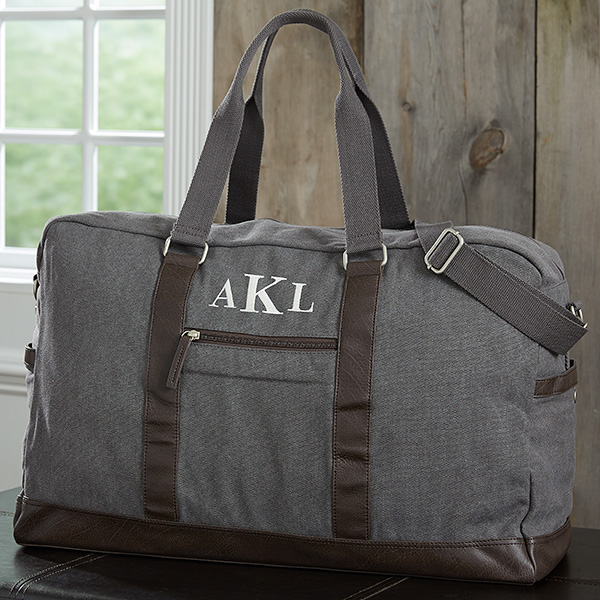 Our charcoal gray signature embroidered weekender bag is perfect for men. Choose your font and color to have his name or monogram embroidered on the front and grab a matching toiletry bag to complete your gift.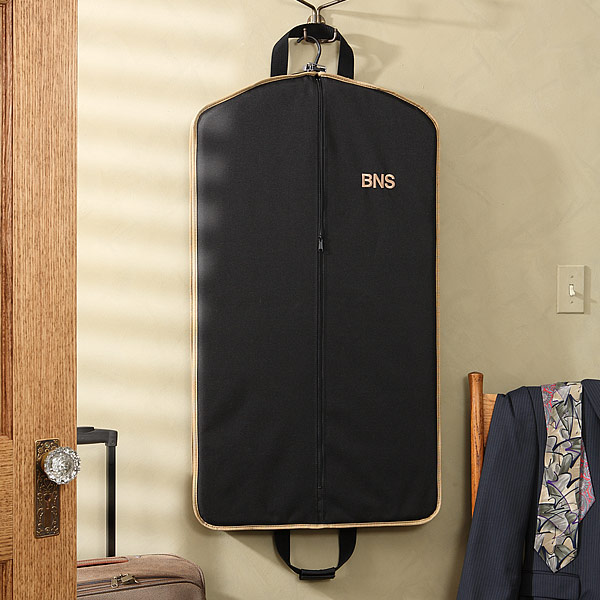 If your frequent traveler is someone who travels often for work, a personalized garment bag like our elite travel garment bag would be a welcome gift. This custom monogrammed garment bag is designed for those who travel often; it's sleek and small, yet durable and has a strap that will easily slip over the handle of their carryon bag.
Custom Travel Accessories
Sometimes a few little luxuries make a trip more relaxing. While they're certainly not necessities, they can help keep travelers well organized.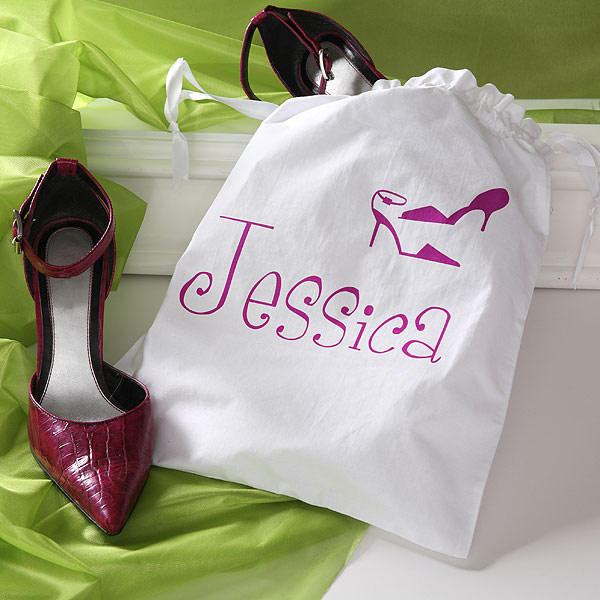 Our just my style custom shoe bag and for your eyes only custom lingerie bag will help her keep her suitcase in order and protect her clothing from scuff marks or stains from shoes. A toiletry bag is another good idea for a frequent traveler. If someone's on the road all the time, they'd probably love to be able to keep their toiletries packed and ready to go at a moment's notice. Our selection of custom makeup bags and toiletry cases will be with them wherever they go, whether it's a trip to the next state over or halfway around the world.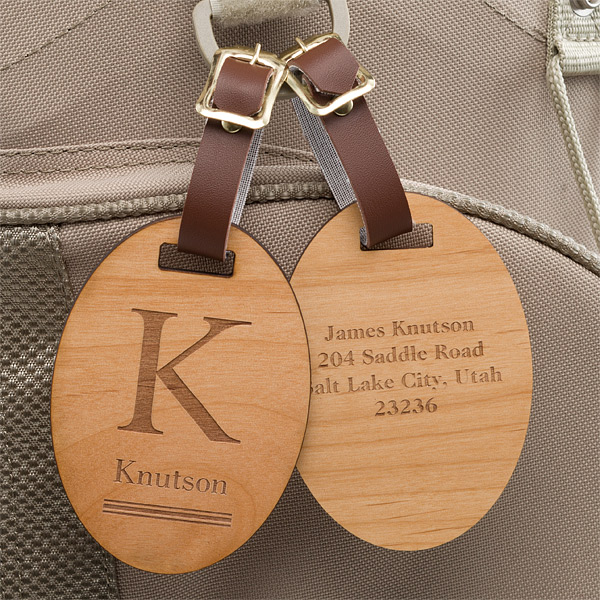 If you're looking for stocking stuffer ideas for travel lovers consider personalized luggage tags so they can quickly identify their suitcases when they arrive at their destination. Choose a color that will stand out or add a photo so they can always have their favorite smiling faces with them, no matter where they are.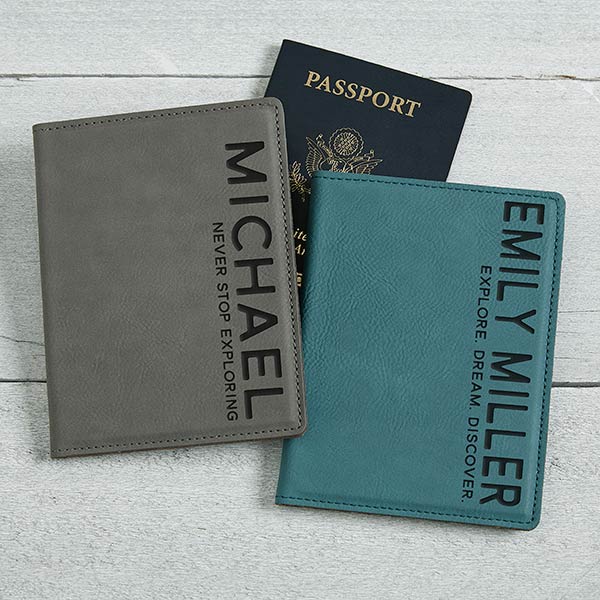 If they regularly travel internationally, a high quality leather personalized passport holder will get use for years to come.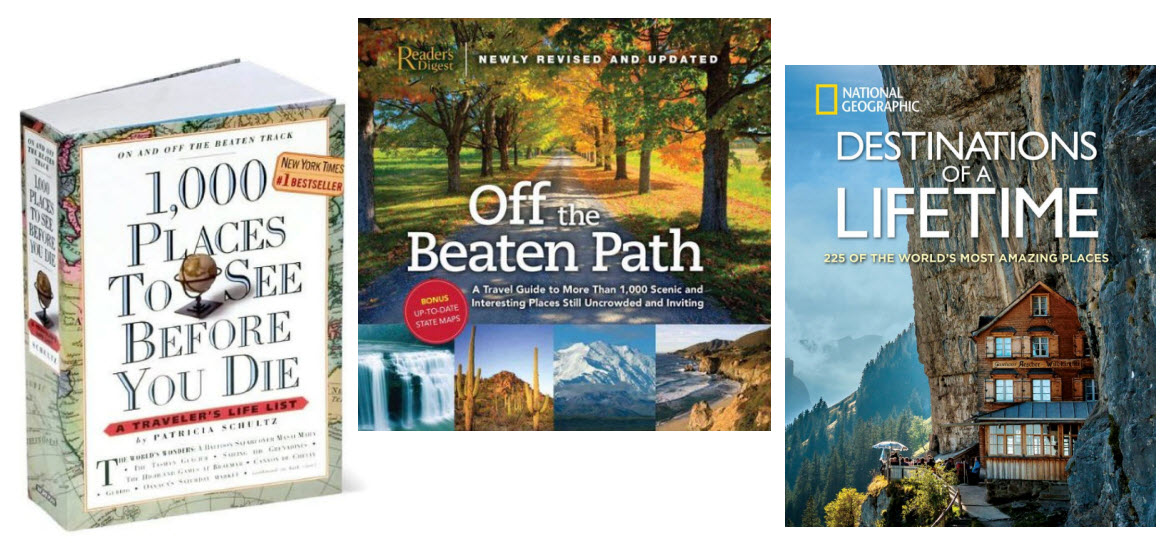 Complete your travel lover's gift set with a good travel book they can page through when looking for their next travel destination. Consider National Geographic's Destinations of a Lifetime, which lists over 200 of the world's most amazing places, the best-selling Off the Beaten Path travel guide from Reader's Digest, which list some of the less traveled must-see destinations, or the popular world traveler's wish list of 1,000 Places to See Before You Die.
Your custom, creative traveler's gift set will surely come in handy as they plan their next trip and rack up some more miles.