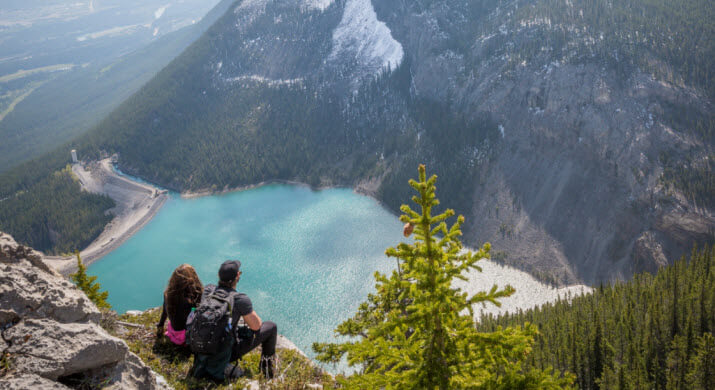 20 May

Fun & Memorable Father's Day Experience Gifts For Dad

Give your deserving Dad a memorable Father's Day with personalized experience gifts for Dad to enjoy his special day together with his kids and family.

You've already given Dad the traditional shirt and tie, a tool box, a wallet or a watch. Now you're in search of truly unique Father's Day gift ideas.

Consider giving Dad more than a perfectly wrapped present this year. Instead, make lasting memories by joining him in doing something he really enjoys, whether it's his favorite hobby or pastime, or a new experience he's always wanted to try. Check out these experience gift ideas for Dads to see if there's something here that fits your father's unique personality or interests. Then, create a unique Father's Day experience gift tailored specifically for your Dad and get ready to make memories that will last a lifetime.
Why Give Experience Gifts?
Most of us typically don't think of giving an experience as a gift. But for Dads who have everything – and likewise for Dads who don't want any gifts – an experience makes the perfect gift. Planning a special event is just as thoughtful and memorable, if not more so, than gifts we purchase. Pairing a small gift with a fun experience for Dad is the perfect combo for the best Father's Day gift.
Remember, experience gifts don't have to cost a lot; it's the thought and planning that's more important. Start by thinking about an experience you know your Dad will enjoy, even if it's something simple, like a picnic lunch at the park or a trip to the local vintage car show. If you still want something to gift, consider a small item that ties into the experience gift, or something Dad can use during the experience.
Once you have all the details of your experience gift planned out, sit back, relax and make some memories.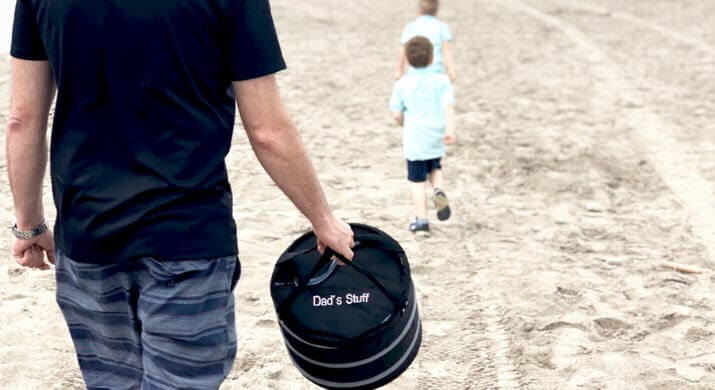 1. Water & Beach Experience Gifts
Father's Day is the perfect time for a trip to the beach, lake or river. Whether Dad prefers water sports, boating or simply relaxing in the sand, he'll enjoy making memories with the whole family while celebrating in his honor. Pack a cooler with his favorite drinks and snacks, grab some fun photo beach towels, and head out the door for a day of family fun in the sun. Make sure to plan some beach or water themed activities and a time for everyone to eat and get a break from the sun. Don't forget to pack plenty of sunscreen and snap some photos so you can cherish this Father's Day experience for many years to come.
Find Father's Day Summer Gift Ideas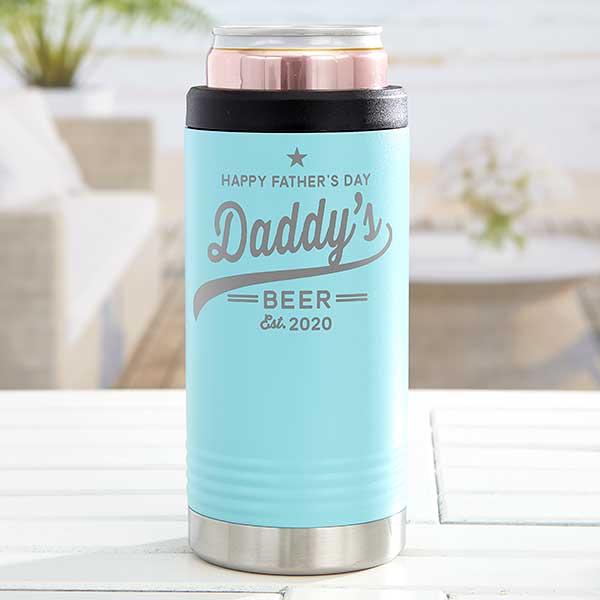 ---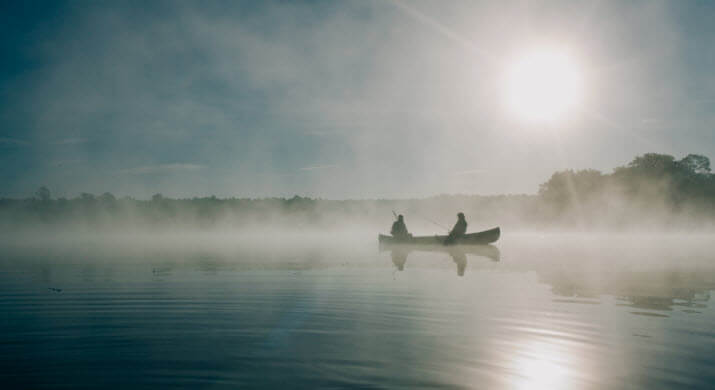 2. Hunting & Fishing Experience Gifts
Have an avid fisherman for a father? Give him a new, custom fishing tackle and take him out for a day on the lake. Bait your personalized fishing lures, and cast your lines to reel in the memories and your prized catches. With specialty bucket coolers and chair-cooler combos, your Dad will be hooked on this fishing experience. If your Dad loves hunting, look for a new survivor tool he'll like or an authentic ammo box and take him to his favorite hunting spot for a Father's Day outing. He'll enjoy the quality time with you and doing something he truly loves.
Find Father's Day Gift Ideas for Outdoorsmen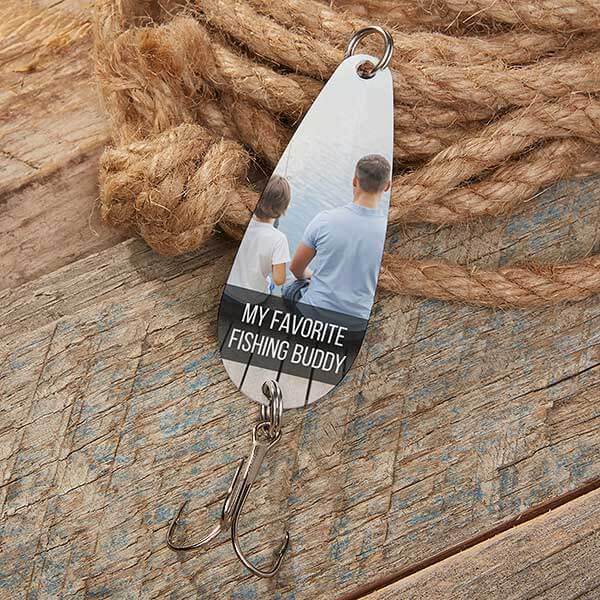 ---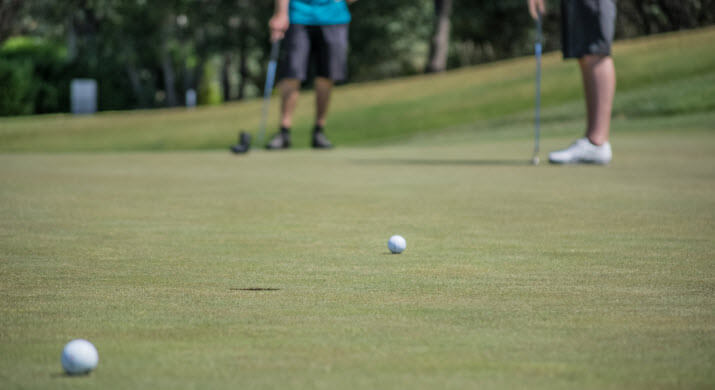 3. Golf Experience Gifts
If your Dad loves long afternoons at the driving range or on the green, give him customizable golf gifts to use on the course. Pad his bag with personalized golf towels, and protect his precious clubs with custom covers made from smooth leatherette or soft plush fabric. Spoil him even further with monogrammed ball and club markers, photo golf balls of his favorite memories, and handy divot tools. Then, invite your Dad to a round of golf at his favorite club on Father's Day and let him show off all his new gear.
Find Father's Day Gift Ideas for Golf Lovers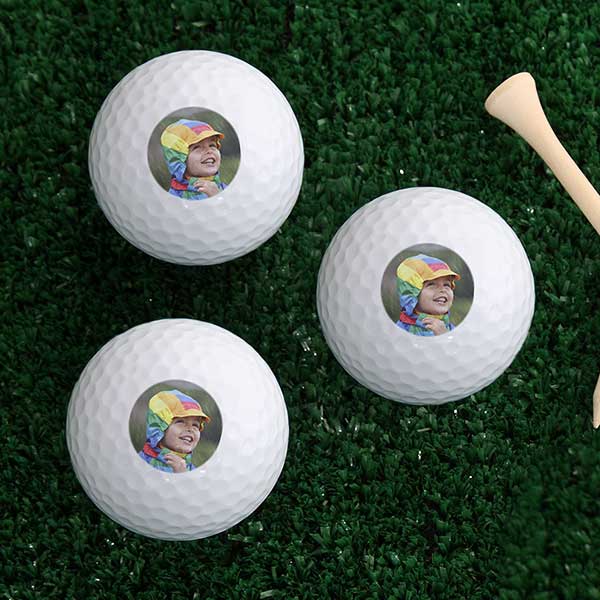 ---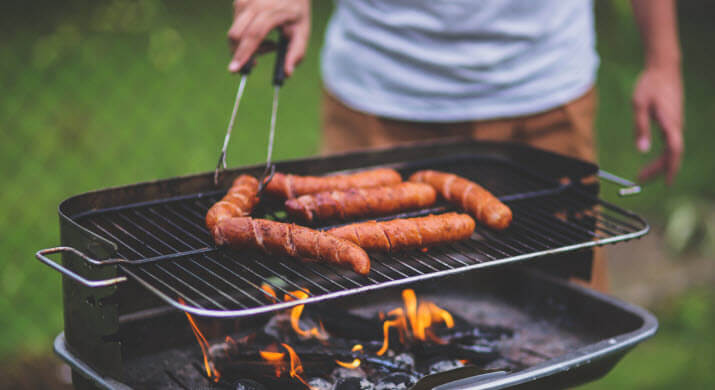 4. BBQ & Grilling Experience Gifts
Nothing beats the warm summer sun and sweet smell of BBQ lingering in the air, so give Dad the perfect gifts for grilling up good food and great times. Instead of wondering what to do this Father's Day, throw a classic barbeque with your family and friends, and let the master man the grill in his very own personalized grilling gear, from durable aprons to handy grill tools and accessories. Design customized cutting boards and serving platters to share the delicious feast with your loved ones in a remarkable way. Find unique Father's Day grilling gifts for dads who know their way around a grill and let them do what they do best.
Find Father's Day Gift Ideas for BBQ Lovers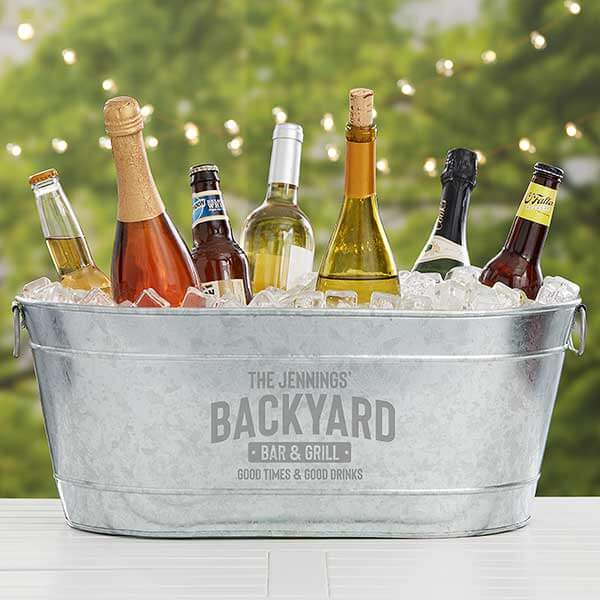 ---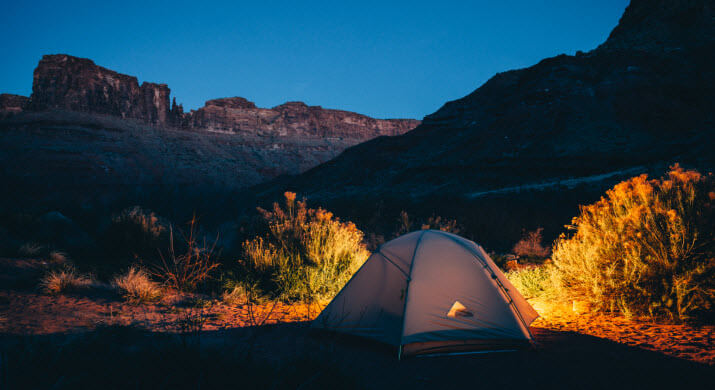 5. Hiking & Camping Experience Gifts
Make your Dad a happy camper this Father's Day by pairing gift ideas for outdoorsmen with a family hiking or camping trip to create the ultimate bonding experience. Before heading for the great outdoors, stock his pack with personalized essentials like a sturdy travel mug, an engraved multi-tool and a classic Zippo lighter. Stock a handy backpack cooler with food and a few refreshing beverages, and you're ready to hit nature's playground.
Find Father's Day Gift Ideas for Outdoorsmen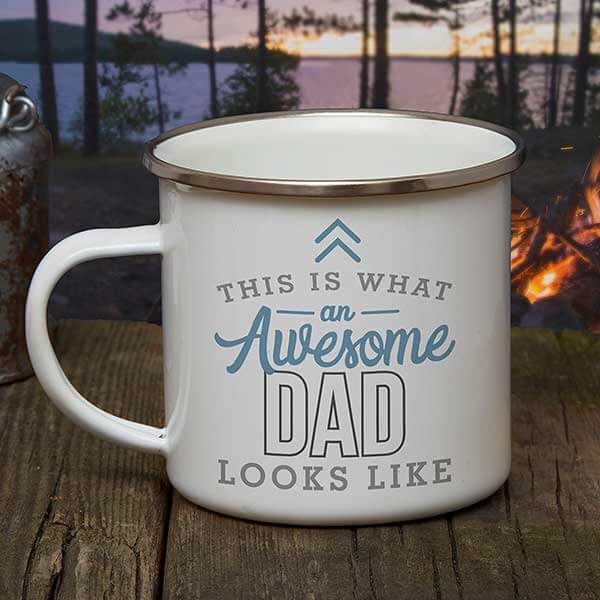 ---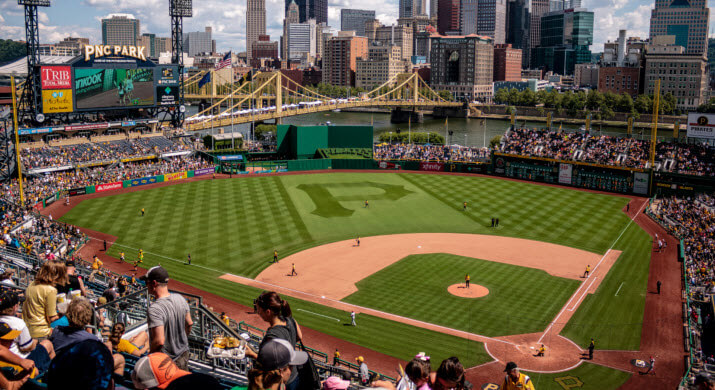 6. Sports Experience Gifts
Hit this Father's Day out of the park with our customizable gifts for sports fanatics. Whether your MVP Dad is a hardcore athlete or a passionate spectator, pair his gift with his favorite sports activity for a day he'll never forget. For Dads who love watching games in person, buy a pair of tickets and two padded stadium seats to stay comfy at the event. Or give Dad the all-star viewing experience at home with a football-shaped cutting board, personalized snack bowls and more. Add a team travel mug so he can show his team spirit anywhere he goes. If your Dad is a coach, find personalized gift ideas like clipboards, whistles, or a sports duffle bag to carry all his coaching equipment.
Find Father's Day Gift Ideas for Sports Lovers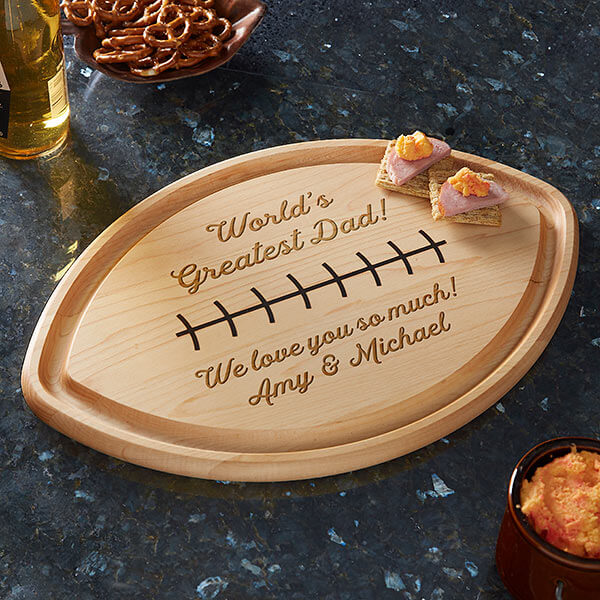 Share Your Favorite Experience Gifts For Dad
Make this year's Dad's Day more fun and memorable for the special father in your life with unique experience gifts just for Dads. Share your favorite experience gift ideas for Dads.