Looking for a fun spin on the traditional Easter basket? See how to make these adorable beach towel Easter bunny baskets with this easy step-by-step DIY tutorial.
Who would ever think that a beach towel Easter basket could look this cute? If you're wanting to create something different and unique for your kids this year, look no further than this easy beach towel Easter basket for kids of all ages.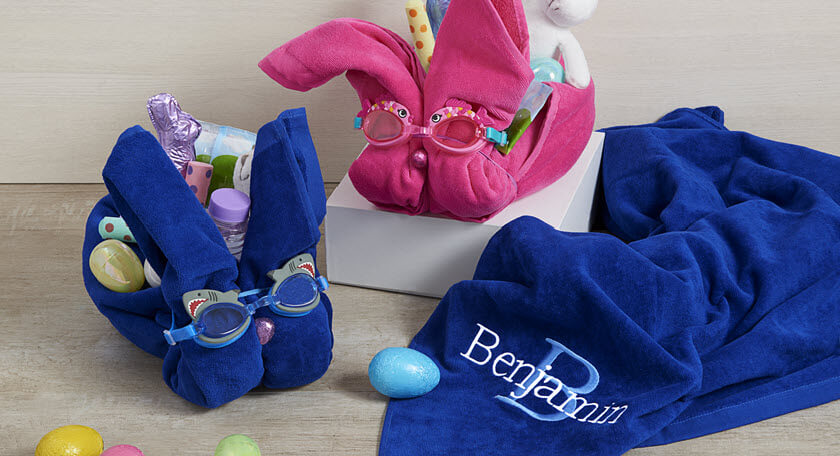 All kids can use a beach towel and a pair of swimming goggles for the summer. This practical gift basket will get kids excited for spring break, swimming lessons, summer camp, and spending time outdoors. Fill the basket with sunscreen, sunglasses, bubbles, chalk, and other spring and summer gifts kids will need and love.
Below, you'll learn how to make an Easter basket out of a beach towel along with some other unique and creative Easter basket ideas for kids.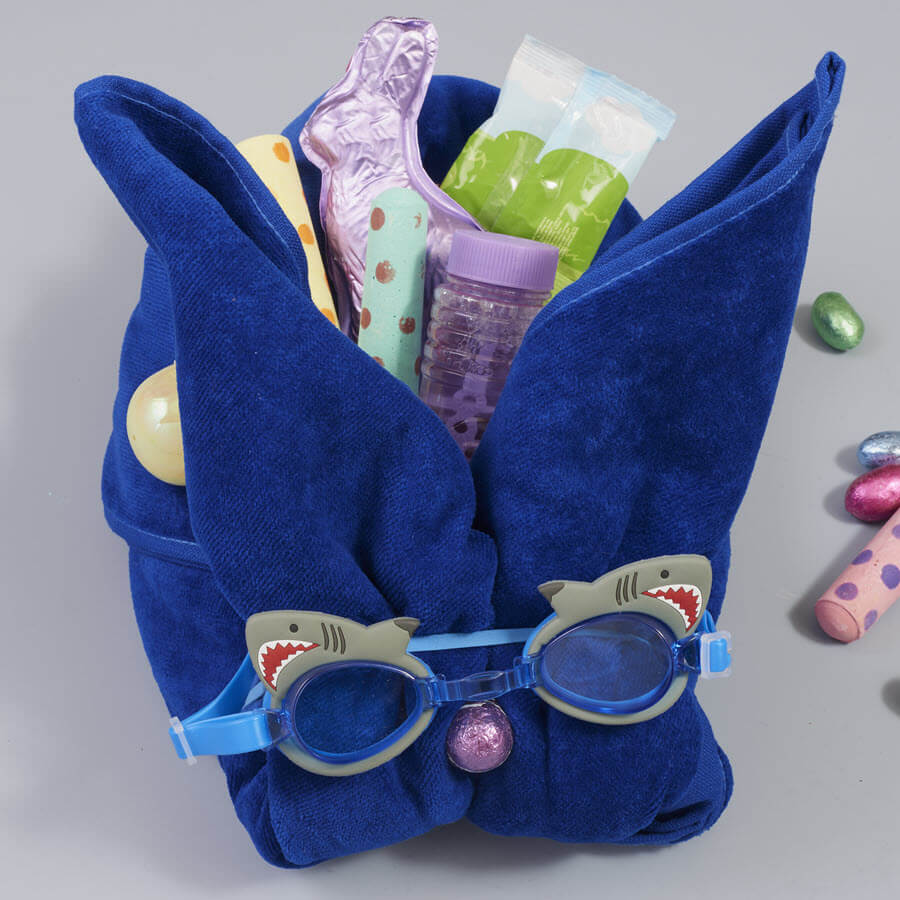 Beach towel basket DIY
Making your own bunny basket from a beach towel is super easy and takes just a couple of minutes. These instructions will help you gather all the materials you need and make your own beach towel Easter basket in no time!
Bunny basket materials
Kids swimming goggles
Two rubber bands
Small chocolate egg for the nose (optional)
Easter basket stuffers for your kids
Bunny basket how-to steps
Fold the beach towel in half.
Fold again, diagonally. Your beach towel might fold into a neat square or not — either way is OK.
Roll up the towel.
Make a U shape with the towel roll.
Bend the two ends of the towel roll up to create bunny ears and wrap both with a rubber band.
In the back, wrap the other rubber band around a small section of the towel to create a bunny tail.
Add goggles where the bunny's eyes should be.
Add a small chocolate egg for the nose, and your beach towel Easter bunny basket is complete!
---
Check out the illustrated instructions below and follow along.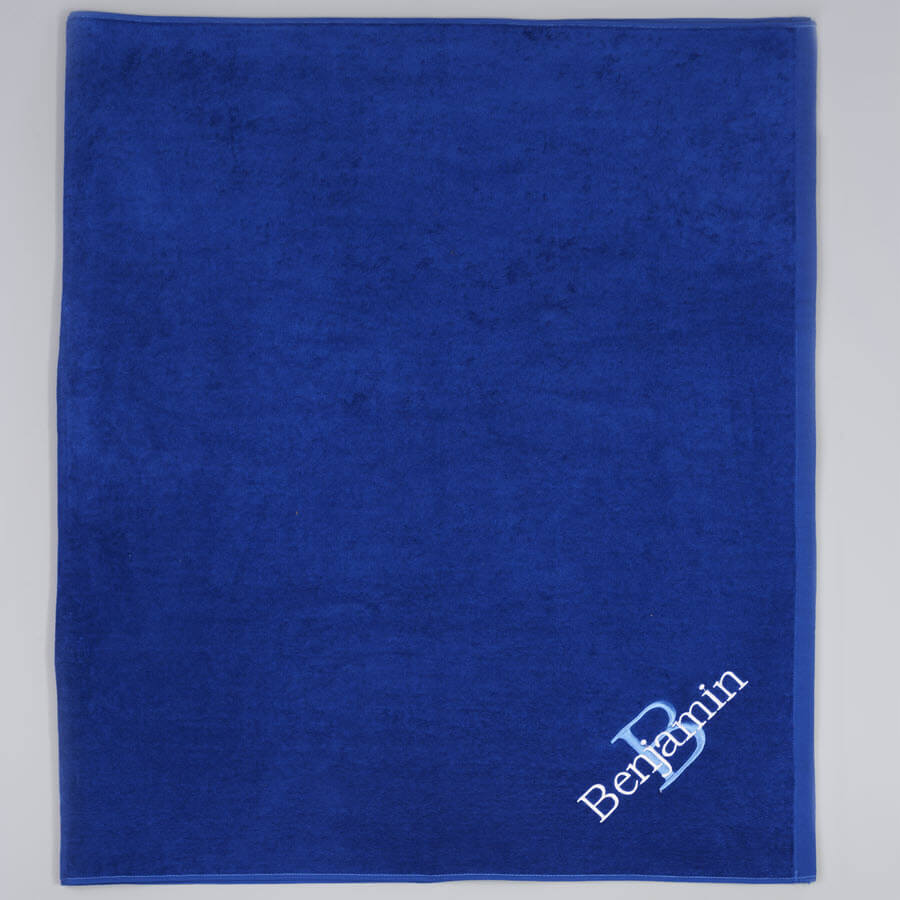 Step 1: Fold towel in half.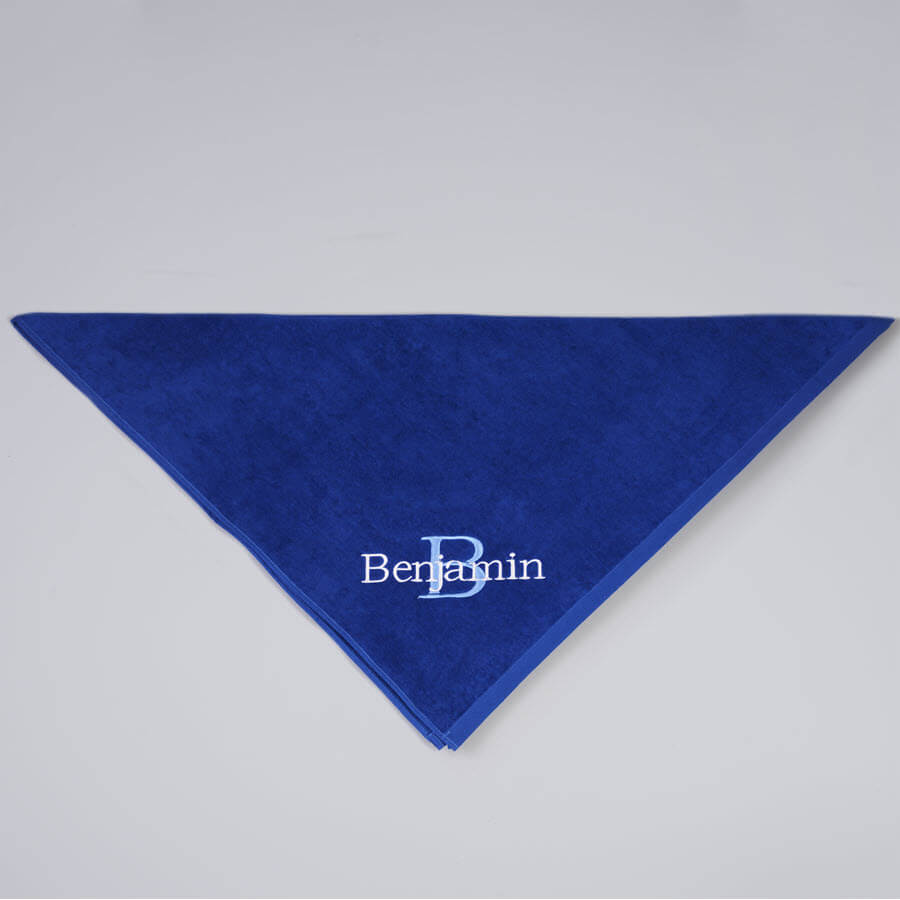 Step 2: Fold towel diagonally.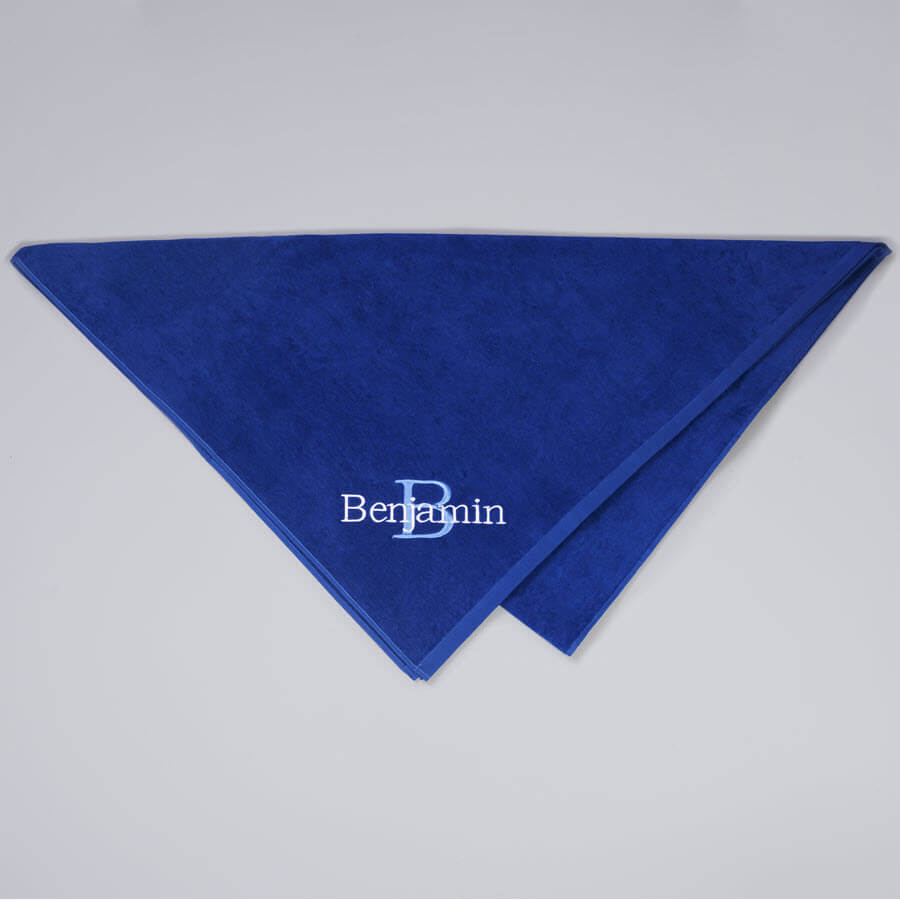 Note: Your towel might look like this.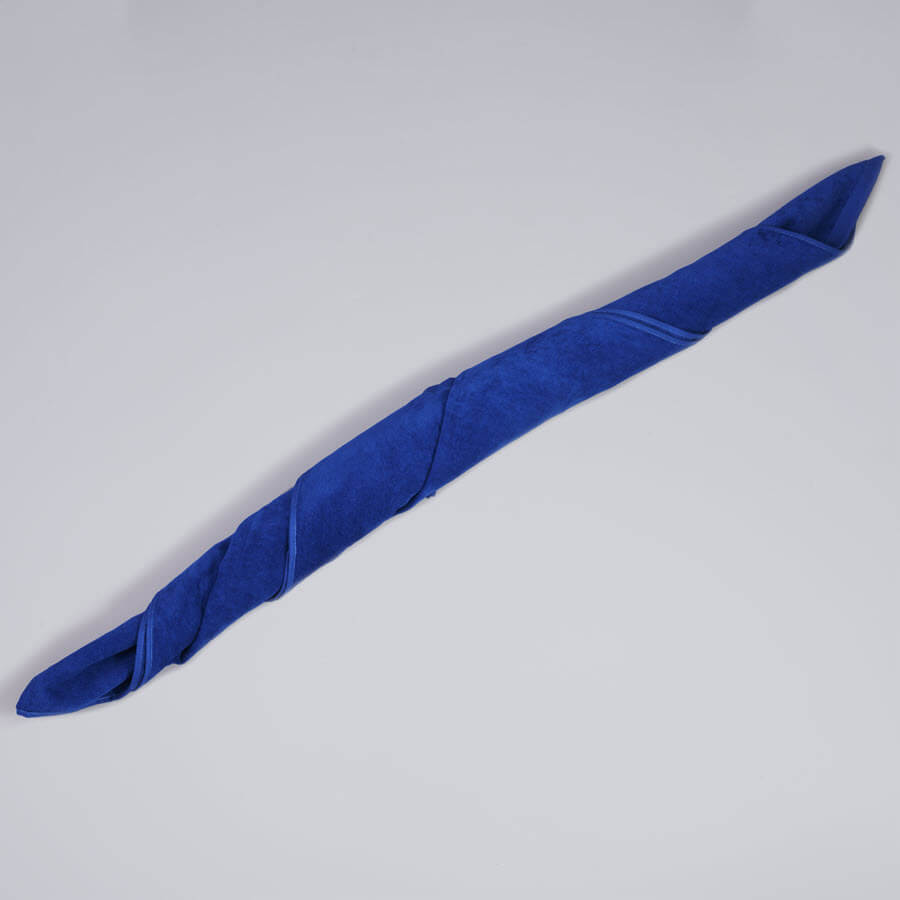 Step 3: Roll the towel.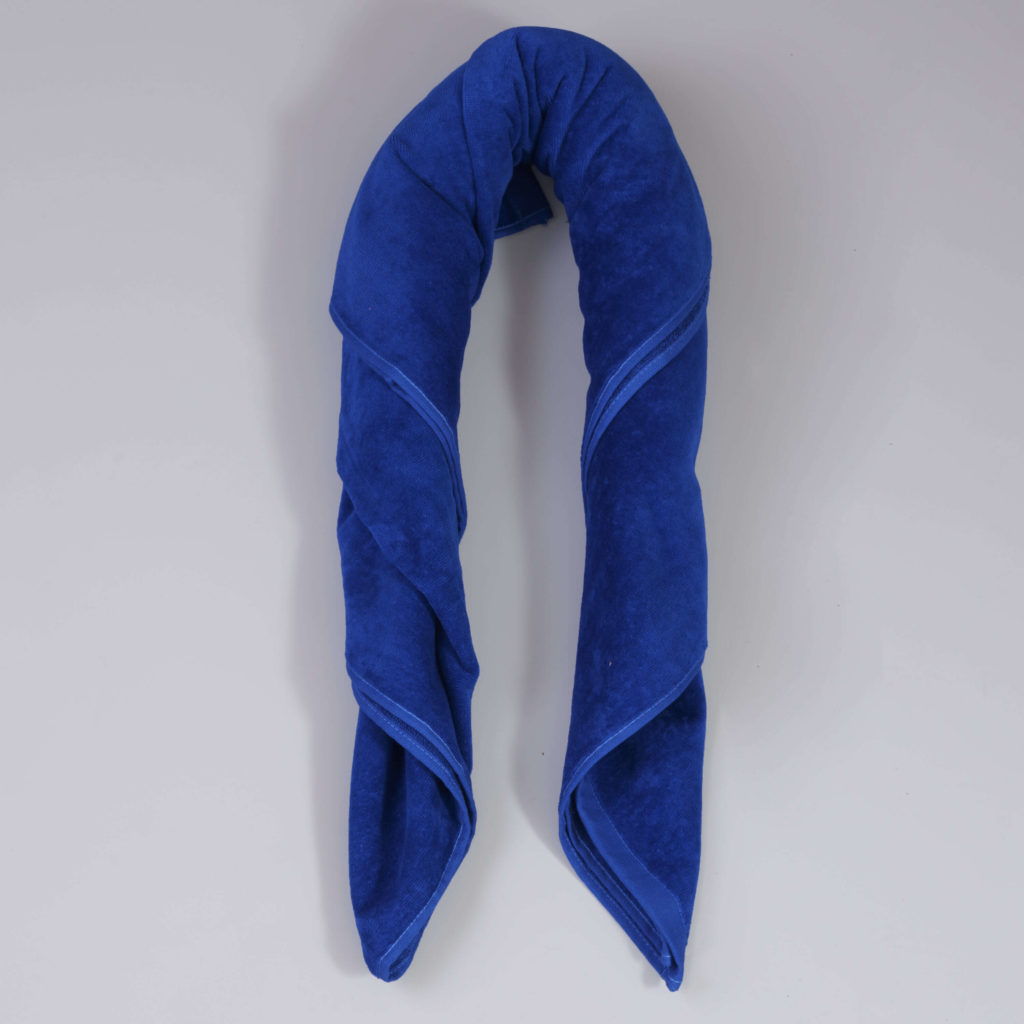 Step 4: Make a U shape.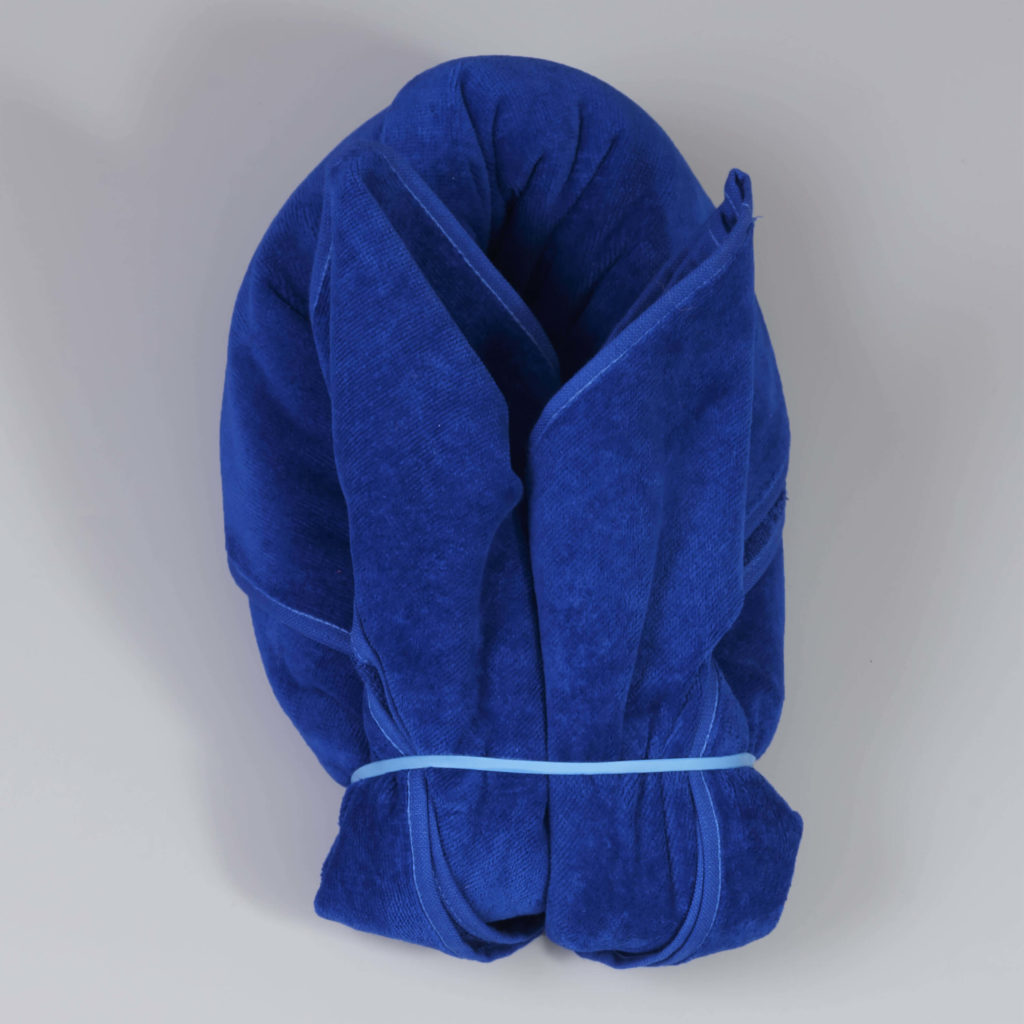 Step 5: Bend both ends and secure with rubber band.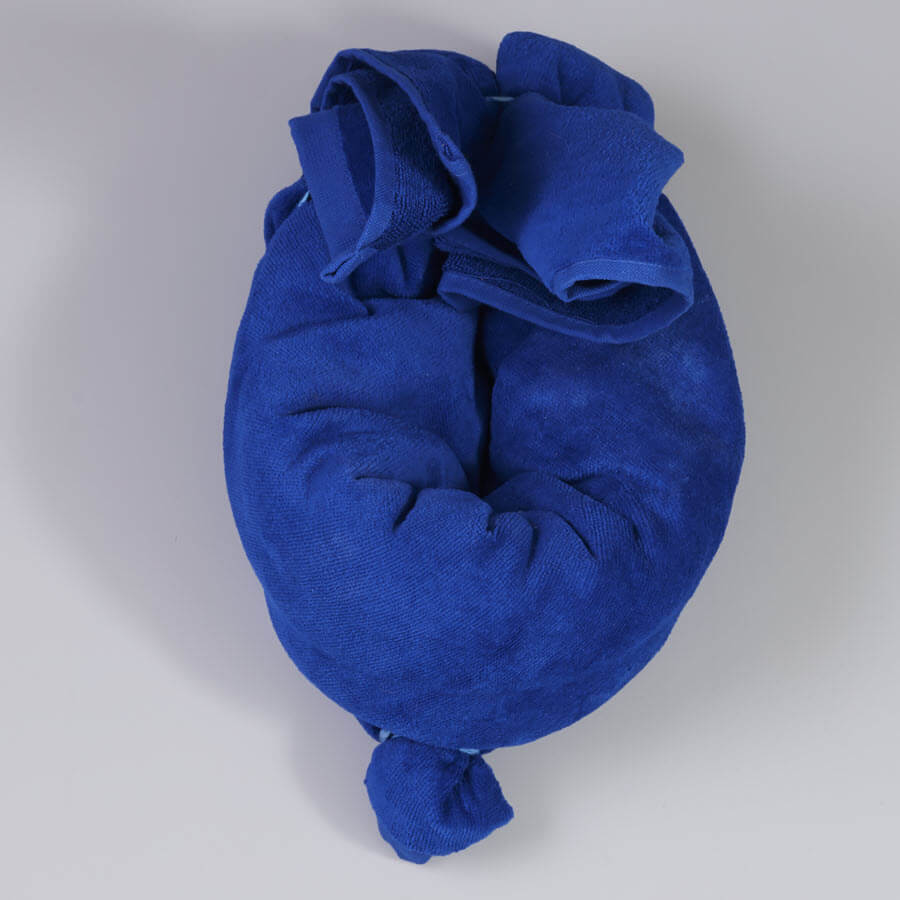 Step 6: Use rubber band to create bunny tail.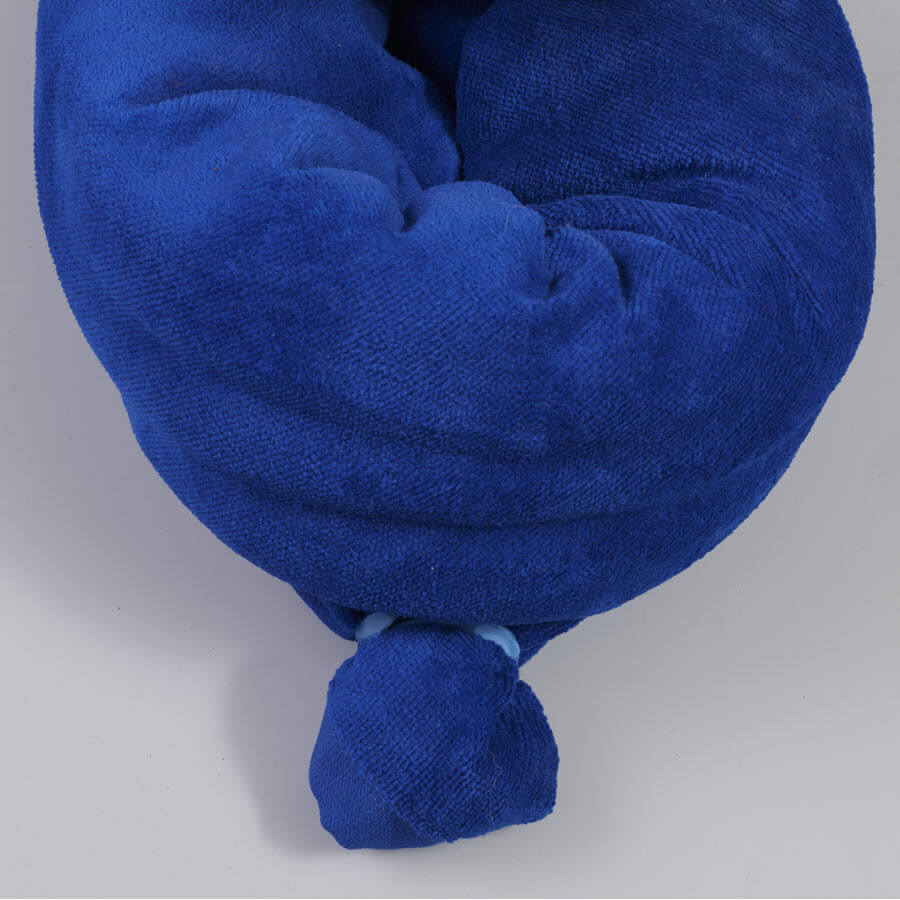 Close-up of the bunny tail.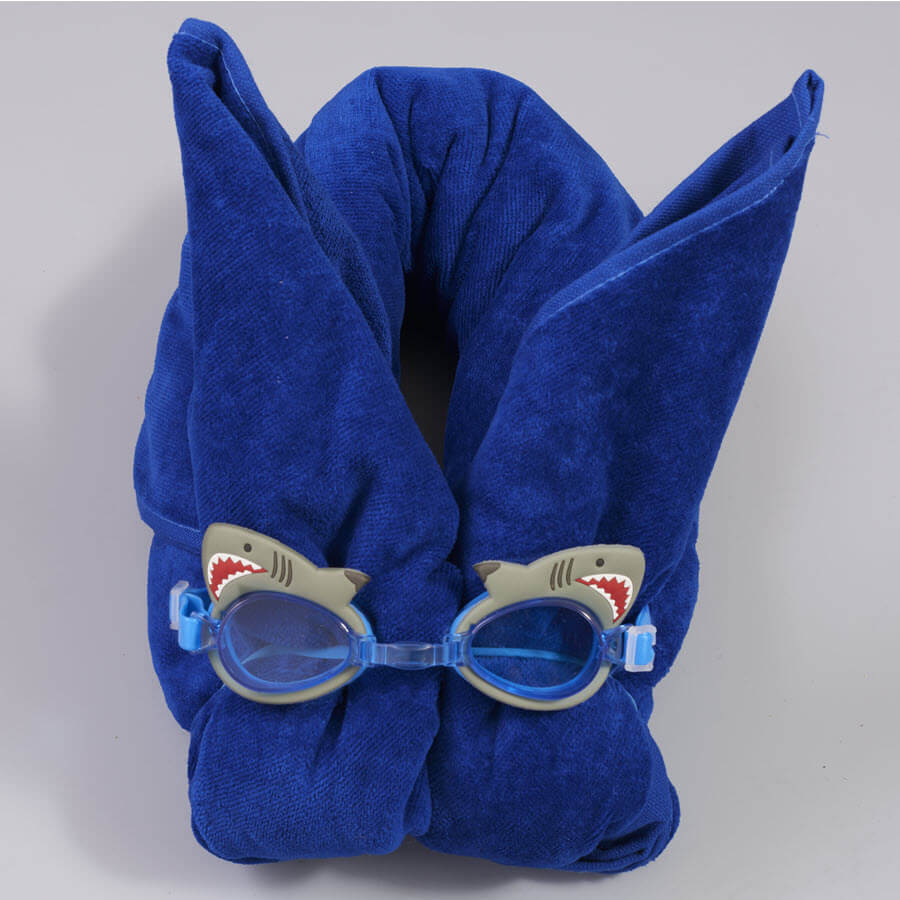 Step 7: Add swimming goggles.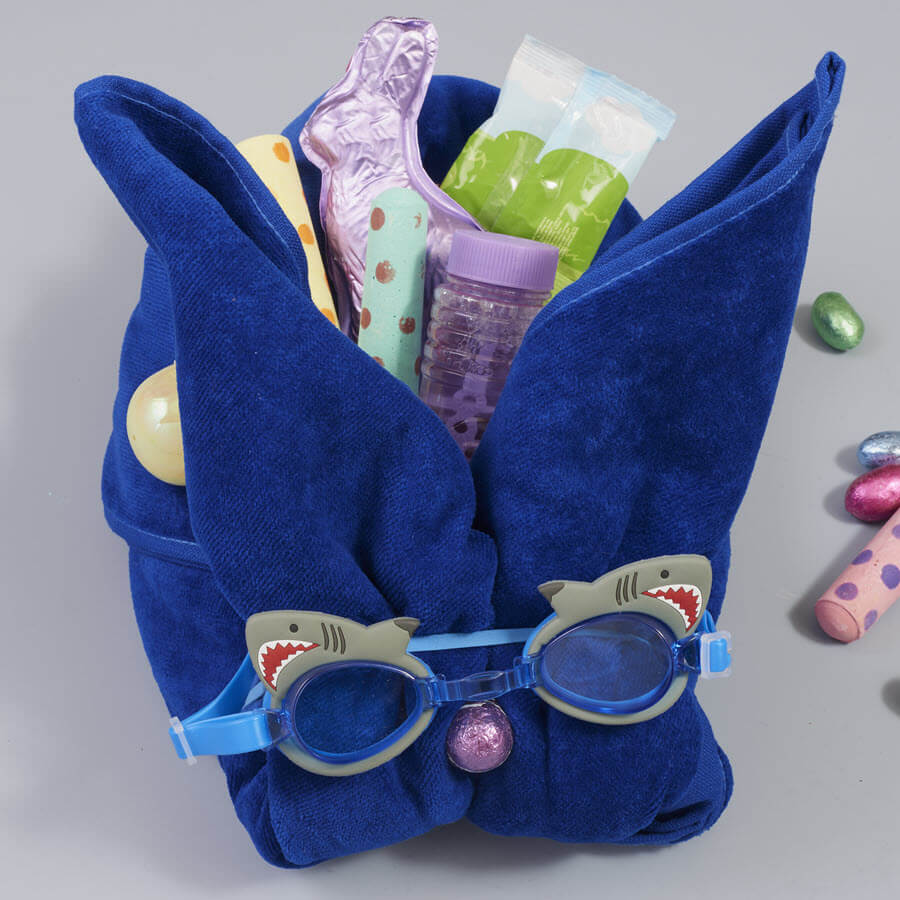 Step 8: Add bunny nose and fill basket with goodies!
More Creative Easter Basket Ideas for Kids
These easy beach towel bunny baskets are a fun idea, especially if you know your kids will love the beachy, swimming theme. But there are tons of other objects you probably have lying around your house that you can make into cute and easy DIY Easter baskets for kids. And the best part is that these Easter baskets all serve a dual purpose, as they're part of the gift itself!
Here's a list of items that, with a little imagination and creativity, can all be transformed into Easter baskets:
Rain boots
Umbrella
Bicycle helmet
Toy truck
Toy wagon
Don't Forget Fun Easter Basket Stuffers
As much as we like to make a fuss about Easter baskets, for kids, it's what's inside that matters. Books and board games are great gifts and basket stuffers for kids of all ages, especially when they have a personal touch. Pair them with their favorite snacks, a cute insulated tumbler with straw, and other fun toys and treats they might like.