22 Sep

How To Pamper Your Pooch For National Dog Week

Did you know it's National Dog Week? It's a great time to celebrate and pamper your pooch!

Recently, we asked our Facebook Fans which personalized pet gift they thought their dog would love most and the majority of our fans chose personalized food and water bowls. Well that's great news because we have plenty of options for you to choose from!
Get A Custom Food & Water Bowl For Your Dog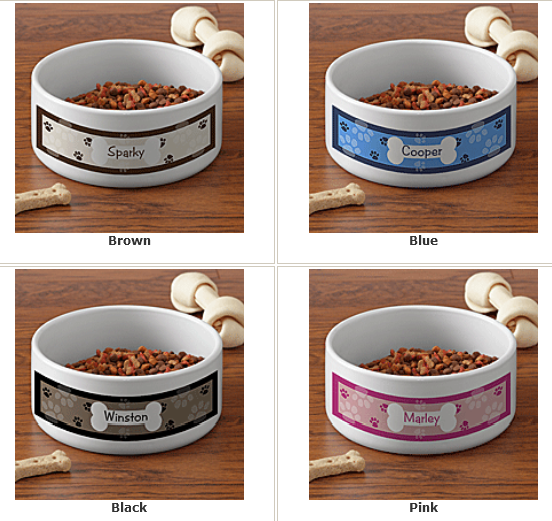 A couple of our best-sellers are the Throw Me A Bone Pet Bowls (pictured above), and our Doggie Diner Pet Bowl designs!
There are plenty of colors to pick from and they come in large or small sizes so they'll fit your furry friend's size perfectly! No matter which design you feel best matches your home, you can personalize a matching floor mat to rest the bowls on.
There's the Throw Me A Bone Pet Photo Meal Mat, which you can personalize to showcase your favorite picture of your puppy and choose a color of your choice. We also have the matching Doggie Diner Personalized Meal Mat, to match the Doggie Diner Pet Bowls, and other cute designs your dog will love–you can see them all here.
Update Your Dog's ID Tag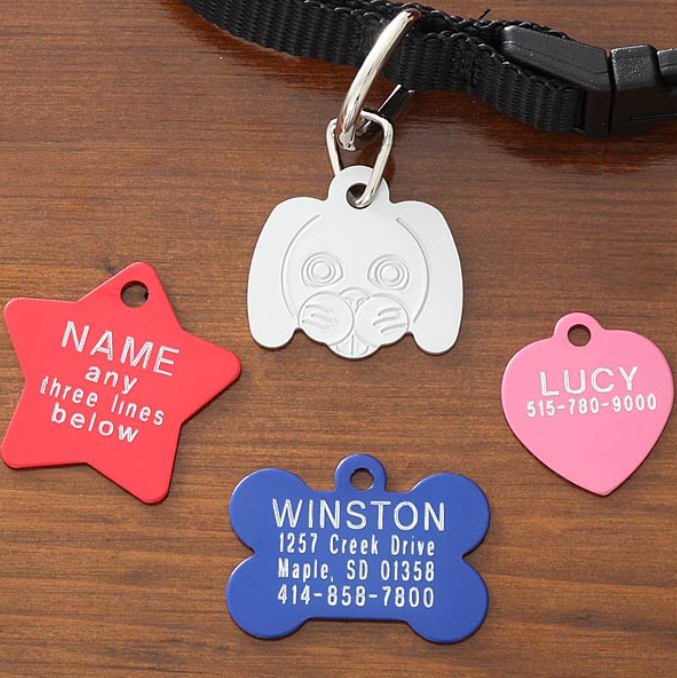 Have you checked your dog's ID tags recently? It's important to make sure they are easy to read to keep your pet safe. At PersonalizationMall.com you can customize a Pet ID Tag and have it engraved on one of our custom shapes. Plus there are plenty of designs and color to choose from, even personalized NFL dog tags!
Make Homemade Dog Treats
We also found a great recipe for homemade dog treats that you can whip up to give your dog a little extra love this week!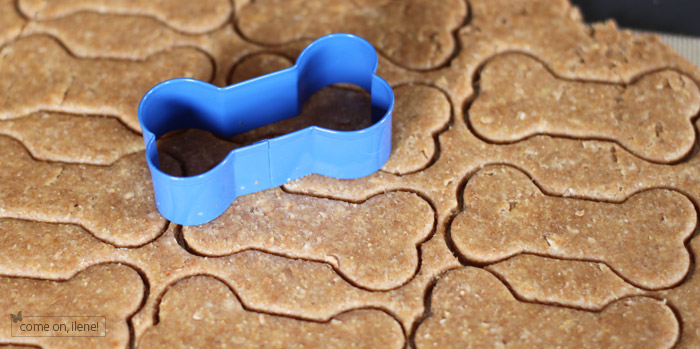 Spend more quality time with your family by having them help you put together these healthy doggie treats. You can have fun making them into any shape you want, but as you see in the picture, using a little dog bone cookie cutter makes them look official!
It's an easy recipe with ingredients you'll find at your local grocery store no problem! "Come On, Ilene" blog has the full recipe and directions. You can even save the leftovers for the dogs that come to the door with the trick-or-treaters in a few weeks!
We wish you, your family and your furry friend a happy National Dog Week!
P.S. Follow us on Twitter this week for a promo code worth 15% off all our Pet Gifts, and head to our Facebook Page to enter your dog into our "Your Clever Canine" Photo Contest. All you have to do is submit a picture of your dog's signature dog trick and you could win a personalized treat jar!
Good luck!