Want to do something out of the ordinary this Valentine's Day? Surprise your sweetheart with the ultimate 5 senses gift. Find unique 5 senses gift ideas for him & her, then download free printable gift tags to complete your DIY gift.
This romantic gift idea is very simple, yet very sensual, and totally unique! We're here to help you master it with a free printable and unique five senses gift ideas for him or her.
Ready to surprise your Valentine with all of their senses?
What Is The Five Senses Gift?
The idea behind the five senses gift is brilliant. It's a gift package that's supposed to appeal to each of your partner's five senses: Taste, Touch, Sight, Smell and Sound. So for example, a jar of yummy chocolate body paint will be the gift for their sense of taste and a super soft fleece blanket will be the gift to appeal to their sense of touch.
It's the perfect unique gift for Valentine's Day, Sweetest Day, anniversary and any other romantic occasion because it's so whimsical and unusual. Plus it's fun to watch your partner open up five separate gifts and see how thoughtful and clever you are!
The best part is that you can customize each of the gifts to fit the personality and style of your sweetheart. And the five senses gift idea works equally well for men and women.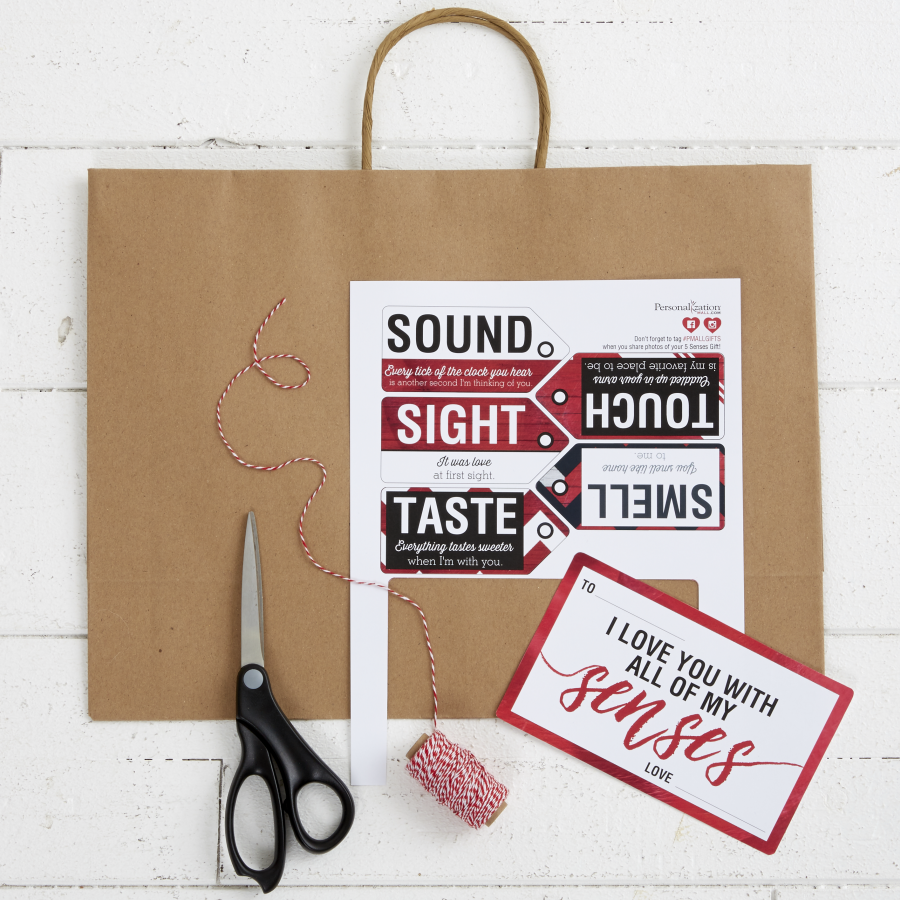 Free Printable 5 Senses Gift Tags
To help you make this unique, romantic gift idea a success, our talented designers created this Free 5 Senses Gift printable, which includes a card and individual gift tags for each of the five senses gifts. The card says "I love you with all of my senses" and each of the gift tags has a clever saying that goes along with each of the senses.

Just print and cut out the card and tags and attach them to each gift to complete your five senses gift package.
5 Senses Gift Ideas For Him & Her
In addition to the free printable, we also went ahead and put together a number of unique, personalized gift ideas to help you find just the right five senses gifts for him or her. From sexy lingerie to luxuriously soft blankets, sweet smelling candles and yummy treats, you'll find plenty of gift options to appeal to all of their senses.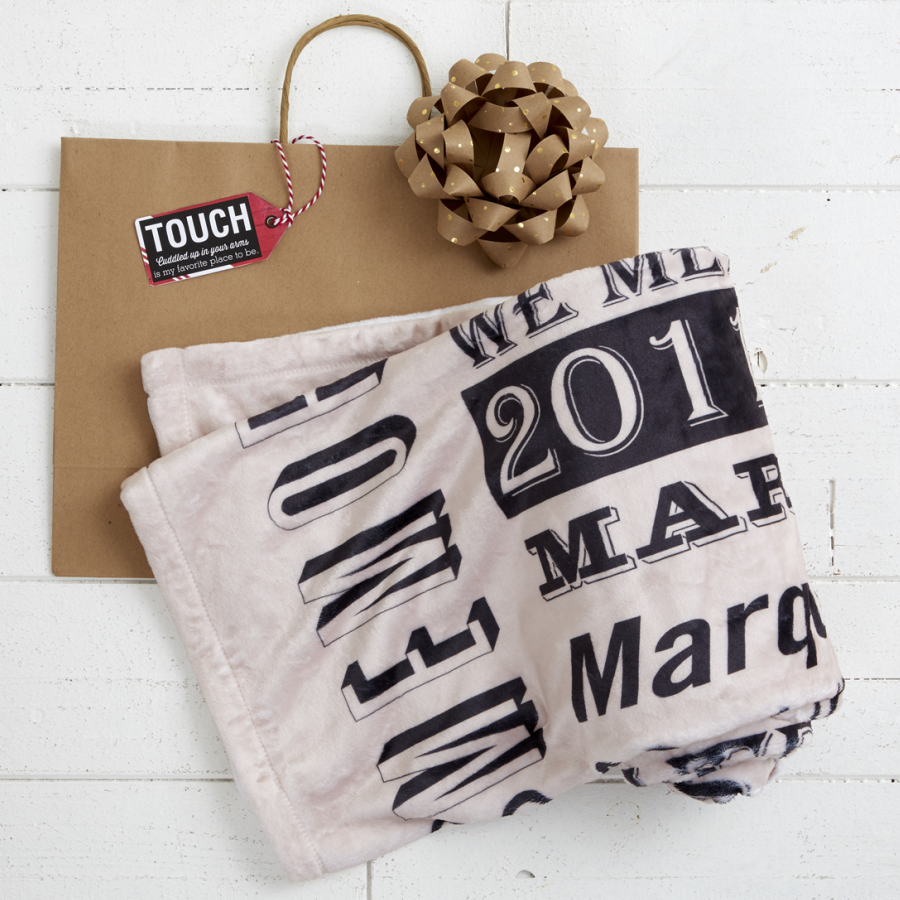 The key to a great Sense of Touch Gift is to find something they won't be able to keep their hands off of. This is where a plush fleece robe or an unbelievably soft Sherpa blanket make the perfect choice. Customize a luxury robe with their name, initial or monogram, or create a beautiful custom blanket with photos, important dates or even a special message to make cuddle time extra cozy.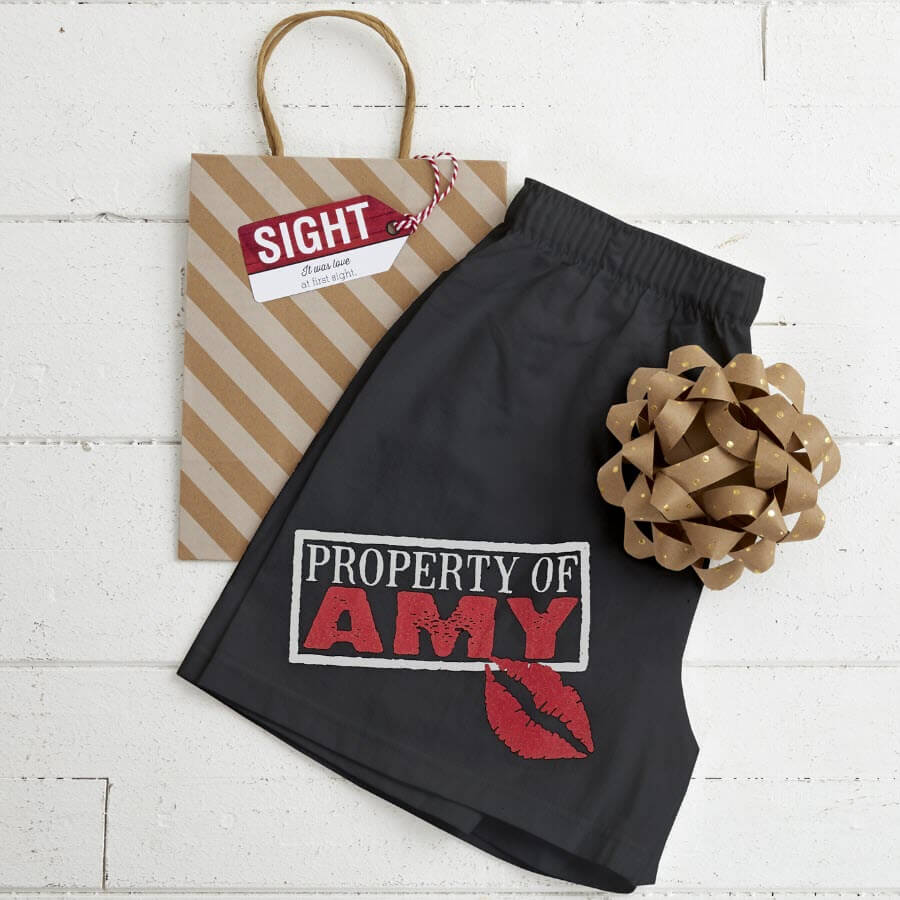 For a sensual Sense of Sight Gift, less is definitely more. You'll want your Valentine to feast their eyes on you. We recommend personalized boxer shorts for him and sexy lingerie for her. Of course, you can customize each item with a fun, sweet, sexy or flirtatious design and text. Just have fun with it!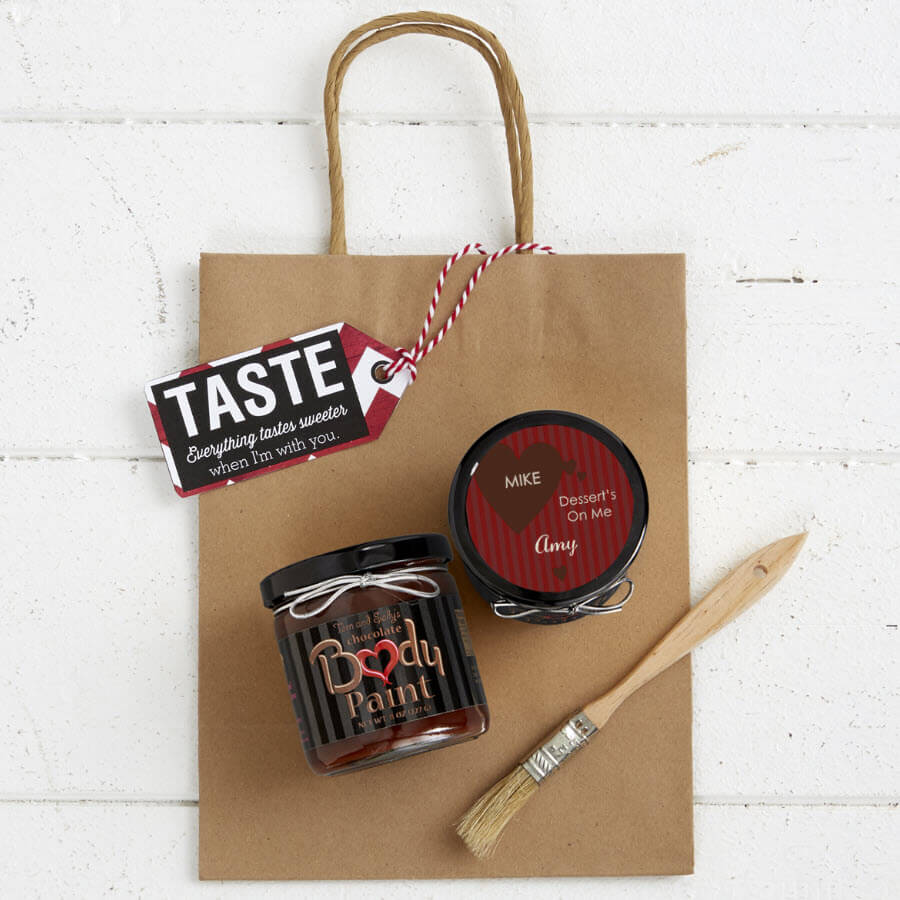 The Sense of Taste Gift is definitely the easiest one — just grab their favorite sweets and treats (or delicious beer, wine, champagne or spirits) and you're done. For an unexpected taste gift, opt for a jar of chocolate body paint, which can be customized to include your names. Or personalize wine glasses or beer mugs so you can both enjoy a tasty beverage together.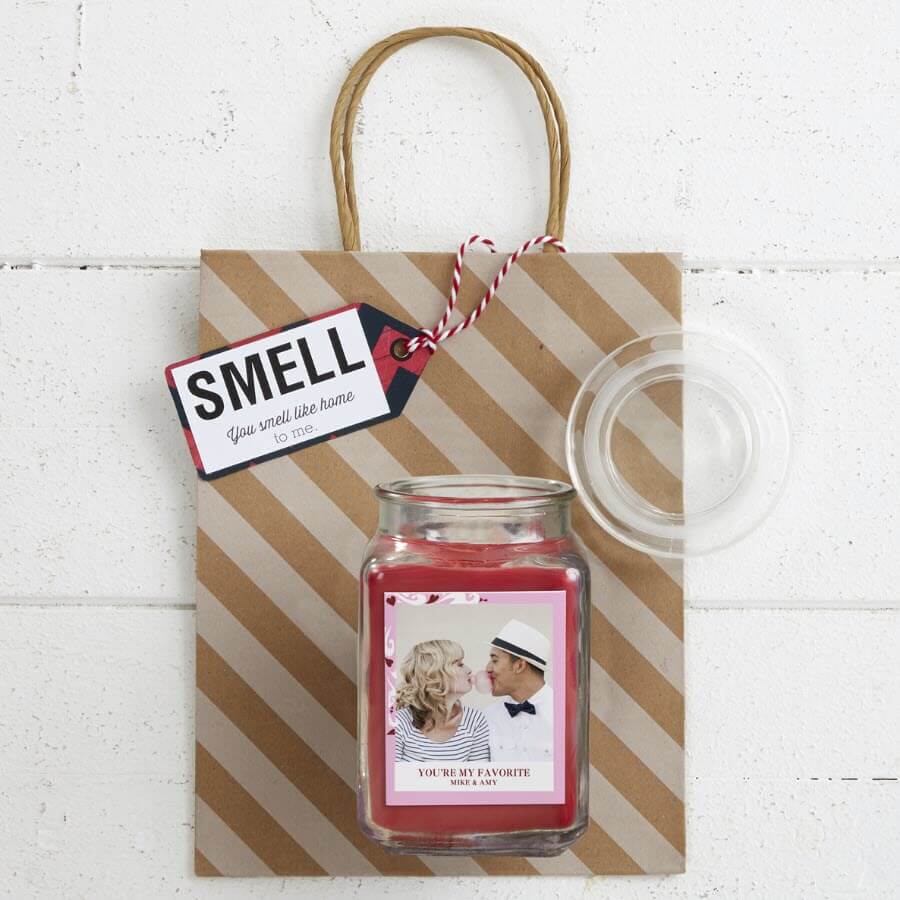 You can also have fun with the Sense of Smell Gift. Customize a scented candle or grab a bunch of her favorite flowers to put into a beautiful vase. Some of the most fragrant and best smelling flowers include lilies, lilacs, freesia, gardenia and roses, of course. For the guys who love the smell of a good cigar, you can personalize a gorgeous cigar humidor. How's that for unique?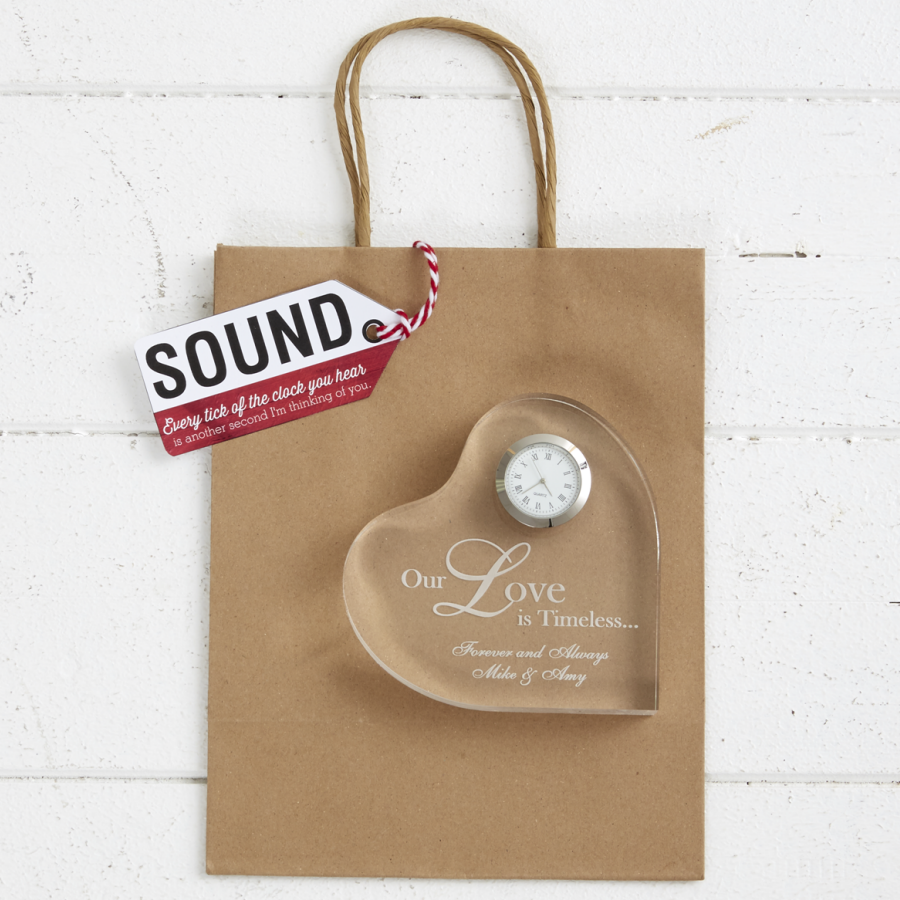 For a sentimental take on the Sense of Sound Gift, surprise your Valentine with personalized pocket watch or a beautiful engraved glass heart clock. If you're looking for more of an experience gift, grab them tickets to see their favorite musical performer or band, or take them to the symphony or the opera.
Download our free printable and find romantic five senses gift ideas to make this Valentine's Day one to remember!