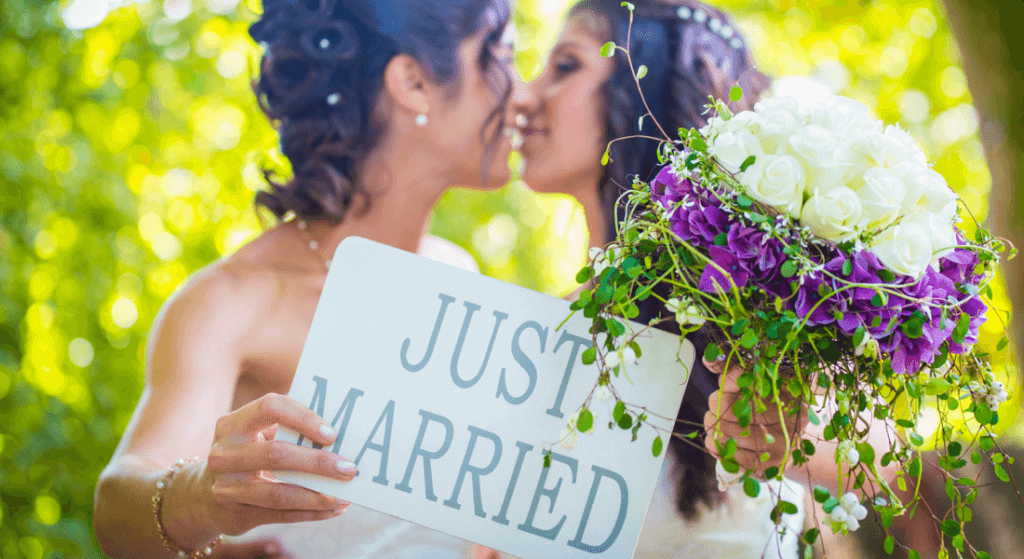 07 Sep

Unique Nonbinary, Gay & Lesbian Wedding Gift Ideas

Looking for the perfect gay or lesbian wedding gift? Discover thoughtful, meaningful, and unique wedding gift ideas for gay, lesbian and nonbinary couples.

Same-sex weddings aren't much different from traditional weddings and you can typically get the same presents you'd get any other couple. What's important is that you find something that you know the newlyweds will appreciate and enjoy.

Where personalized gifts are concerned, you can easily customize items with either Mrs. & Mrs. or Mr. & Mr. titles to make them appropriate, or even the gender-neutral honorific Mx. for nonbinary individuals. You can also personalize gifts with just their first names, monograms, their shared or combined last name. Below you'll find a number of unique, personalized wedding gift ideas that are perfect for gay couples, lesbian couples, non-binary couples and truly, any newlywed couples.
Sentimental Wedding Gift Ideas
Gift them a unique way to display their favorite wedding photos. Personalized picture frames make a great sentimental wedding gift for any couple. Add their names, Mr. Mrs. or Mx. titles, wedding date, and other custom details that will make the frame more meaningful. You can even decide on the style, design, and material of the frame to make sure that it matches the couple's personal tastes and preferences.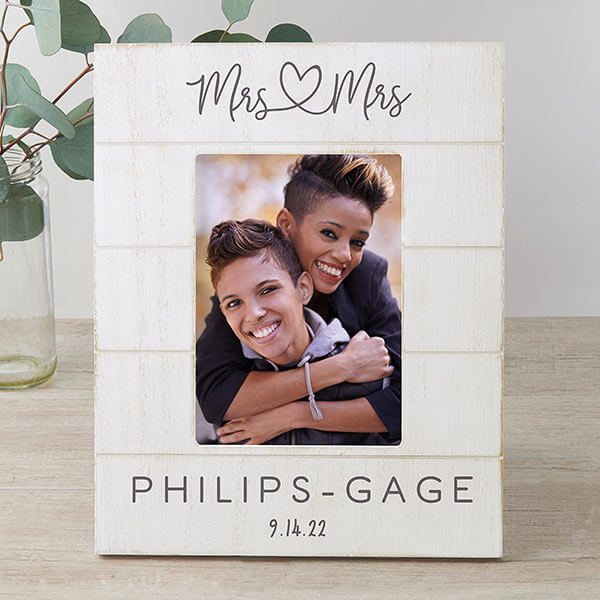 Gift Ideas For Couples Who Love To Cook
If the couple loves to cook, grill or bake, surprise them with a wedding gift they can display and use in their kitchen. Consider a custom engraved wood cutting board or butcher block with a wedding or family design that incorporates their married name or titles, wedding date and other details. Personalize a wooden recipe box so they can start collecting their favorite family recipes. You can also surprise them with matching aprons that feature Mr. & Mr., Mrs. & Mrs., or Mx. & Mx. titles for nonbinary couples. you can also create a thoughtful wedding gift basket that includes a set of kitchen essentials you know they'll need, personalized just for them.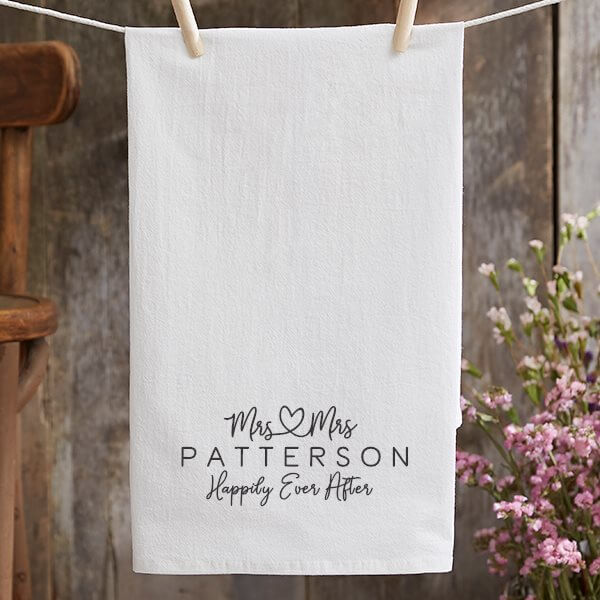 Gift Ideas For Couples Who Love To Entertain
Couples who frequently host parties and get-togethers will appreciate beautiful yet practical gifts they can use while they entertain. One popular option is a set of personalized drink coasters that will serve as a lovely reminder of their wedding day. You can also customize a serving bowl or tray, a metal or glass ice bucket, beverage tub or a set of glassware they can use for holidays and special occasions.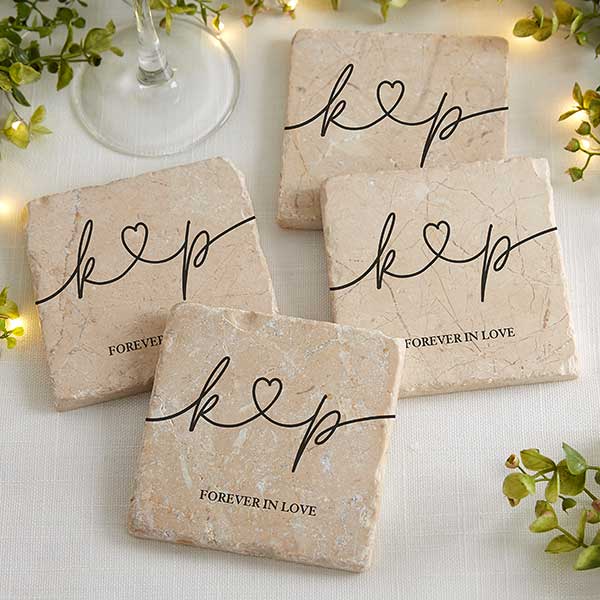 Gift Ideas For Couples Who Love To Relax
If you know the newlyweds could use a relaxing spa day, surprise them with a wedding gift that will encourage rest and relaxation. Look for a comfy robe set for two, embroidered with their names and Mr., Mrs., or Mx titles, perfect for lounging at home or a spa. You can also help the couple relax with a bottle of the wine or champagne and a customized set of wine or champagne glasses. Our cozy, personalized blankets and pillows are another great wedding gift option for couples that's both practical and thoughtful. If you're looking to create a luxurious wedding gift set, you can also include personalized bath towels, bath mats, monogrammed soap set and more.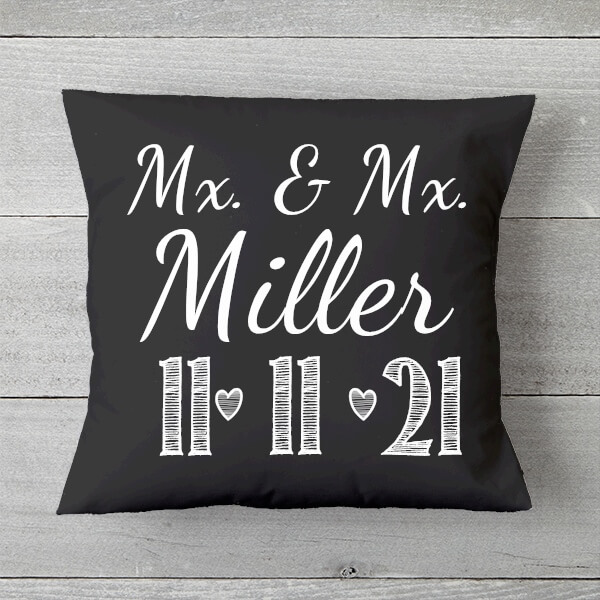 Share Your Favorite Wedding Gift Ideas
Of course, there are tons of other great wedding gift options depending on the newlywed couple's style, interests and hobbies. What are your favorite gifts for engagement, bridal shower and weddings for gay, lesbian and nonbinary couples? Share your wedding gift ideas in the comments below.