Discover fun and practical tips, inspiration, and unique decorating ideas for the holidays with decor perfect for Christmas and all winter long.
The holiday season is a cherished time of year, full of equal parts coziness and intimacy, meaning and nostalgia. Think comfy Christmas pajamas, your favorite holiday movies, pine-scented candles, hot cocoa, and festive holiday decorations in every room. But the most important thing about the holidays is spending time with the people you love most.
That's why it's so important that you make the atmosphere in your living space as welcoming as possible. Here's how you can create the perfect holiday vibes in your home.
10 tips to make your home cozy for the holidays
Taking the time to make your home cozy and festive is always worth it. Holiday decorations are a big part of that, but creating a warm, comfortable space for family activities is a must for getting the most enjoyment out of the season.
Here are 10 tips to make your home the best it can be for holiday celebrations.
1. Decorate the unexpected
Decorate your bar cart, coffee bar, office, bedroom, bathroom, and other unexpected places with small accents and custom touches. Bring the holidays to every room.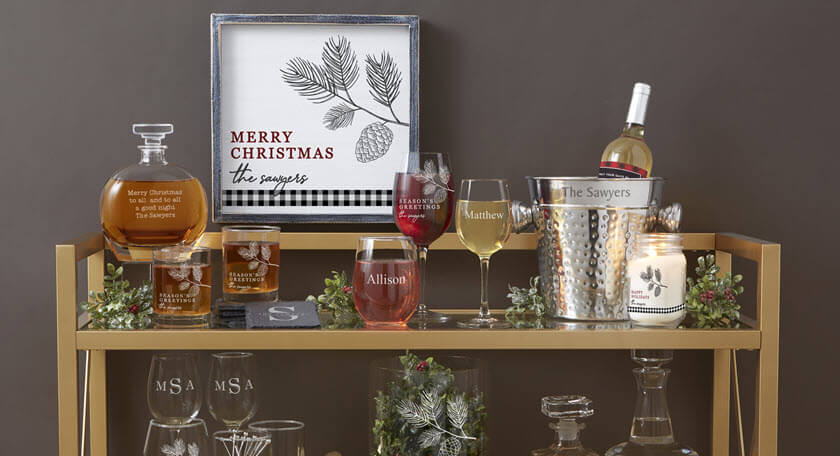 2. Use text sparingly
Use your favorite holiday quote, saying, or Christmas song lyric in your holiday decor ― but make sure you do it sparingly. A wall full of things to read can seem a bit overwhelming. Think item one per room.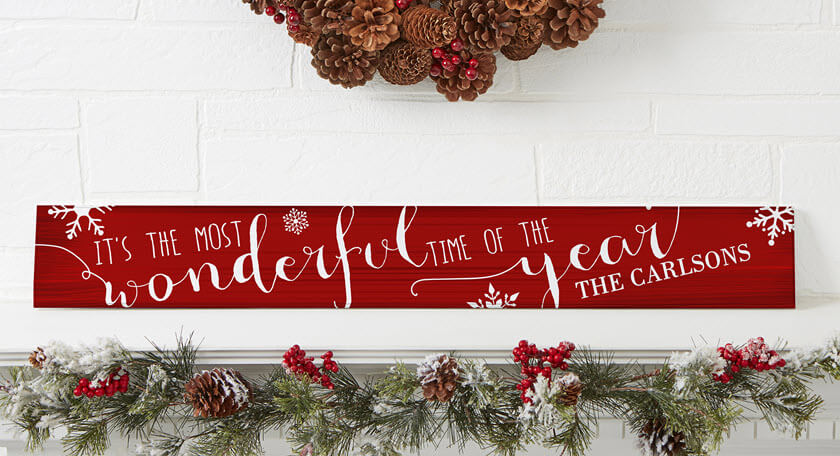 3. Count down the days
Create and display your own Advent calendar to start the countdown to Christmas on Dec. 1. It doesn't have to be fancy ― a chalkboard or dry erase sign can work nicely. Tip: See if you already have one you can reuse for Christmas.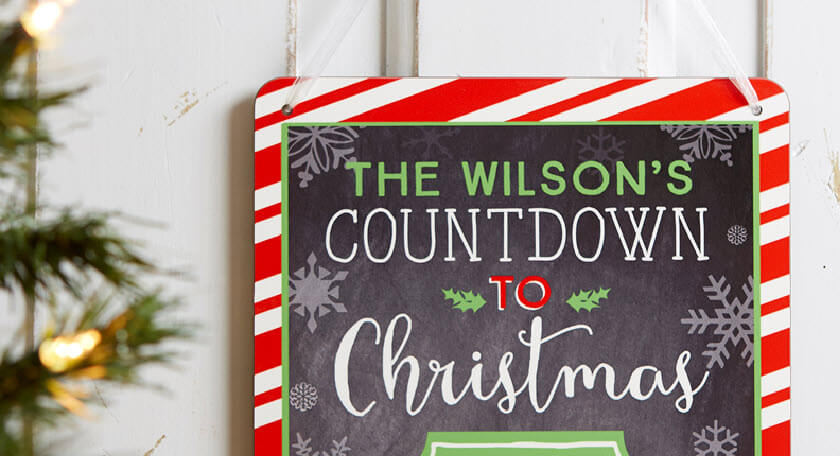 4. Homemade = better
Make your own DIY Christmas ornaments and decorations, such as popcorn garlands, snowflake cutouts, and more. Homemade is always more special. Tip: Pinterest has tons of great ideas for DIY holiday decorations.
5. Get your tree up early
Decorate your Christmas tree as a family, and do it early (like, say, Thanksgiving). If you have young kids, consider a smaller Christmas tree for them to decorate.
6. Decorate with family art
Create art with your family name, individual first names, initials, or even photos. Get creative. Use your family established date, birthdays, and special milestones to display in your home for the holidays. Frame your kids' favorite art pieces, and display your most cherished souvenirs and family mementos. They make great conversation starters!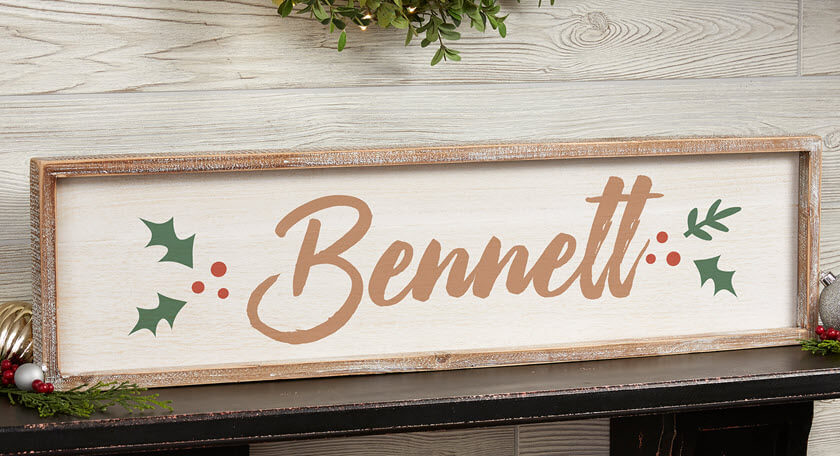 7. Decorate inside and out
Don't forget to also decorate the outside of your home with Christmas lights, garlands, wreaths, and more. If you have the space, create a Christmas-themed porch or backyard space near a fire pit to enjoy on milder winter days.
8. Use food as decor
Decorate a gingerbread house or whole gingerbread village and use it as a holiday display. Put up a hot cocoa bar, complete with toppings and healthy snacks. Put your baking efforts on display in the kitchen and living areas for everyone to enjoy and appreciate.
9. Repurpose, reuse
Make a creative display for your Christmas cards so they become a part of your Christmas decor. Turn wine glasses or jars into candle holders or luminaries for your outdoor space. Cake stands and cheese domes are perfect for displaying your holiday collection, or even just evergreens and pinecones.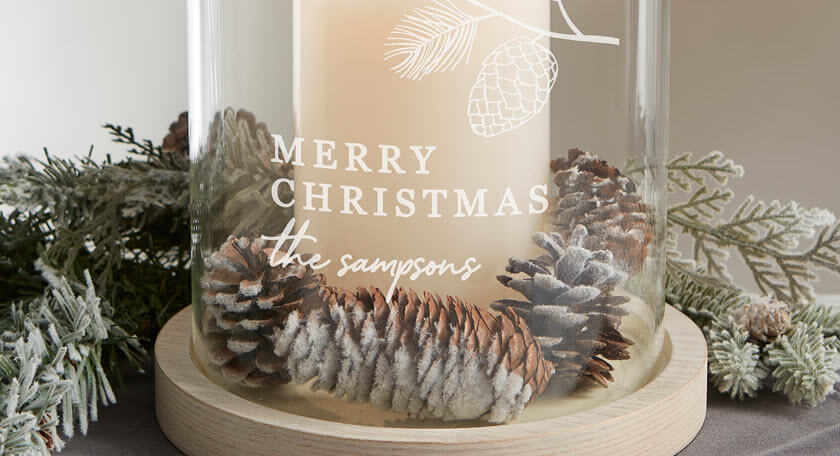 10. Have fun
The most important thing about creating a holiday look you and your family will love is to have fun and do it together. Turn decorating into a family activity and let everyone help out. If you live alone, invite friends and loved ones to help you get your home the most festive it can be for this season.
Interested in recreating your holiday look? Find inspiration and holiday decorating ideas with classic Christmas motifs and traditional holiday themes.
5 holiday decorating ideas
There are many ways to make your home the winter wonderland of your dreams. Create a festive atmosphere with holiday decorations that will transition well into winter so you can enjoy them a bit longer.
Look for quality over quantity and focus on what truly brings you and your family joy. Finding meaning and purpose in your choices will make them more special. You can do that by adding personalized touches, such as family member names, photos, your favorite holiday greetings, sayings, and more.
Here are five popular Christmas decor ideas that include classic and traditional holiday elements.
1. Red & black buffalo check Christmas decor
The Cozy Cabin collection has the perfect combination of vintage elegance with a modern, nature-inspired update evoking a "winter in the woods" look.
It's an elegant design with traditional Christmas themes, featuring red and black buffalo check plaid details and cabin-inspired designs that are perfect for the holidays and all winter long. The Cozy Cabin collection offers contemporary simplicity and sophistication with a nostalgic touch.
Shop the Cozy Cabin Collection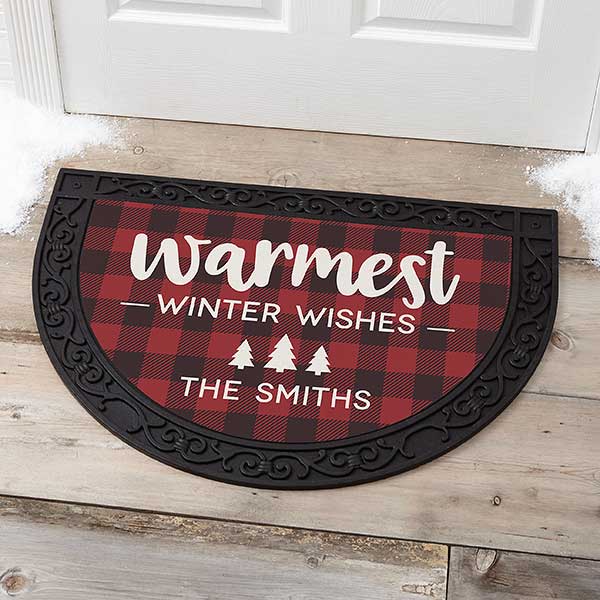 2. Classic Christmas plaid decorations
Create a warm, homey feel in your home for the holidays, and all winter long, with Christmas plaid decorations. The traditional look of plaid and winter motifs offers that perfect woodsy winter cabin charm your family will love.
Grab some hot cocoa and put on your favorite Christmas music playlist while you decorate. By using traditional elements, such as plaids, natural wood accents, and classic Christmas themes, against a neutral palette, your decor will look right at home for the entire holiday season.
Shop Christmas Plaid Home Decor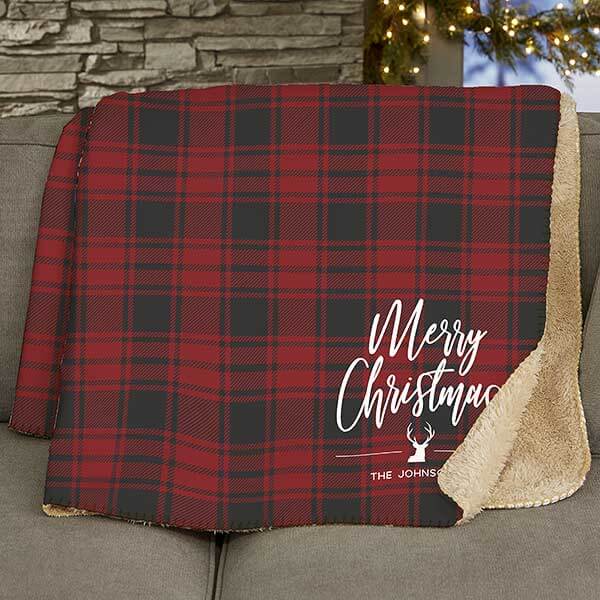 3. Farmhouse Christmas decor
The charm of rustic country farmhouse style has spilled over to winter and holiday decor. Look for rustic, natural textures, such as wood, preserved greenery, burlap, twine, and galvanized metal. Be selective and try to find the right balance between minimalism and country charm.
The key to your farmhouse Christmas decor accents is to choose classic Christmas colors, such as red, green, and white, with lots of natural elements. Country-inspired antiques and rural vintage finds will feel right at home with your farmhouse Christmas decor, adding interest and intrigue.
Shop Farmhouse Christmas Decor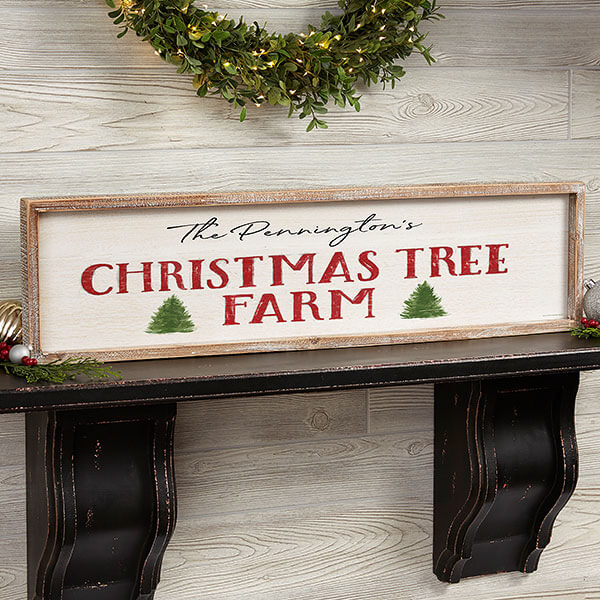 4. Vintage & nostalgic Christmas decor
Sometimes the best Christmas decor ideas are ones that have been borrowed from past generations. Feel free to mix and match vintage items and antiques that have been passed down to you from family and loved ones, along with new modern finds and decorations with a vintage vibe.
Remember the Christmases of your childhood by adding personal elements and decorations that evoke nostalgia and heirloom feelings. These could include shiny glass baubles, paper chains, foil garlands, and lots of tinsel.
Vintage-inspired holiday decorations are timeless and classic. What makes them even more special is when they are homemade, designed with custom details, or personalized just for your family.
Shop Classic & Vintage Christmas Decor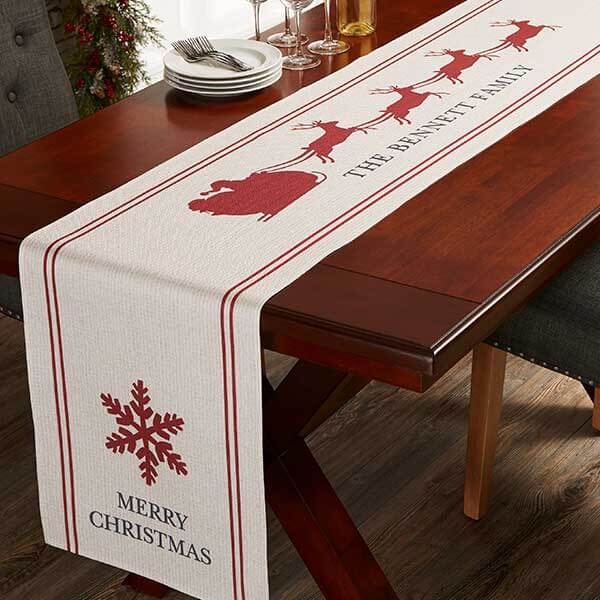 5. Nordic-inspired Christmas decorations
No truly festive and stylish "Christmassy" look is complete without lots of branches and twigs of eucalyptus, evergreen, spruce, and pinecones. Nordic- and Scandinavian-inspired Christmas decor is characterized by natural elements like these, along with a simple color palette consisting of white, cream, pale blue, and traditional greens and reds.
Traditional Fair Isle prints are a common theme, as are handmade and repurposed decorations. The Nordic style is typically minimalistic, with decorations crafted from items you can find around your home.
This traditional Christmas design is really about thinking outside the box, choosing items that can be used throughout the winter season, and utilizing as much as you already have.