Get to know us and stay awhile! Welcome to the Personalization Mall Blog, a content site dedicated to advice and ideas on gifting, party planning, home decorating and more.
Don't you wish you had a personal shopper? How many times have you looked at a party invite and thought, "I have NO idea what to give!" Well, you're not alone. There are hundreds of folks just like you, dreading that trip to the mega-mall or worse yet… settling for the cold, un-personal, un-creative gift card.
This is why we started this blog — to share unique, creative gift ideas and to help you find the perfect gift for anyone, and any occasion. Whether you're shopping for a birthday present for a dear friend, a thank-you gift for a neighbor, a wedding gift for a family member, or a retirement gift for your boss, we'll have plenty of creative ideas and inspiration to help you find just the right gift.
Step Away From The Gift Card Rack
PesonalizationMall.com was founded in 1998 with the mission of creating unique, personalized gifts for any occasion. Our goal is to make the process of personalizing gifts quick and effortless. This is where we use our preview technology to help you see exactly what your gift will look like personalized with the exact details that you add — before you place your order.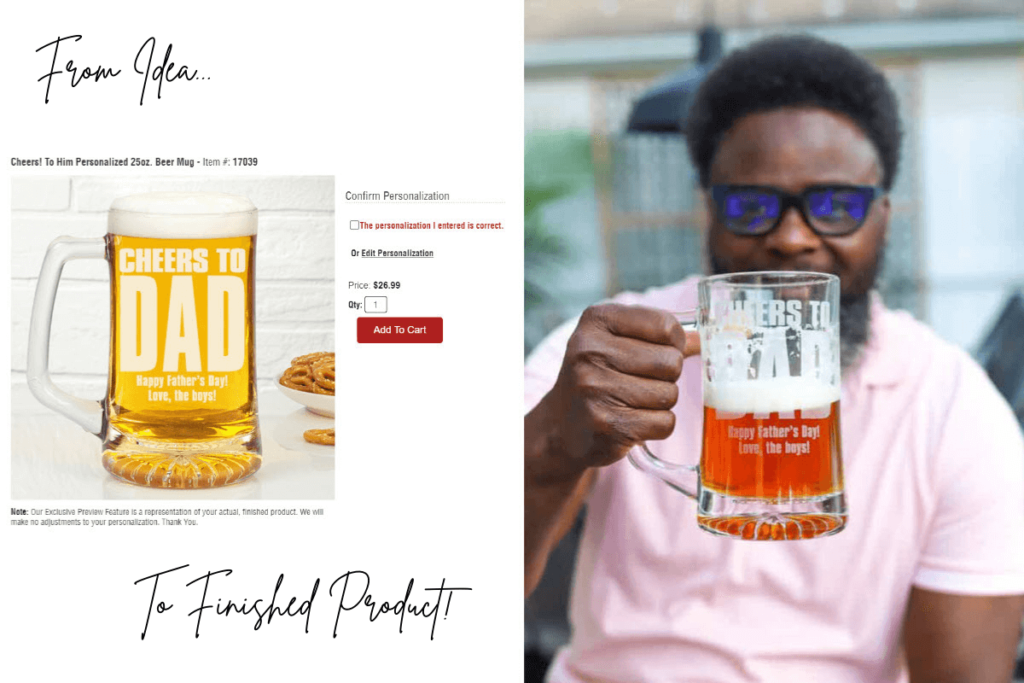 Go ahead and give it a try! Visit any one of our product pages and click on the "personalize this item!" button to see how it works.
In 2021, we will be launching our new Design Your Own options. You'll be able to start from scratch, choosing a completely blank product to design it just the way you want it.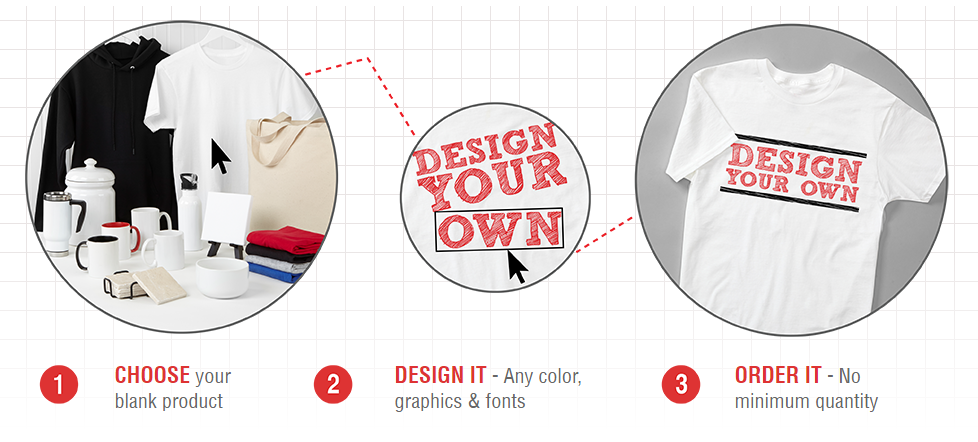 As you'll see, you'll be able to get the product to look just the way you want it. But if you're looking for something quick and easy, browse through the thousands of professionally designed products and add your personal touch with just a few clicks.
Here's what you can expect from every item you order through Personalization Mall:
Always Free Personalization — Our personalization options are always free–no gimmicks and no hidden fees. Where other shops will charge you more for a line of text, a custom image or a few extra letters, our personalization service comes at no additional charge.
Fast Turnaround — Each item you personalize is made custom just for you, but we make sure you don't have to wait for it. That's why the vast majority of our products ship in just 1-2 days
100% Satisfaction Guaranteed — We sell quality products that are meant to last and we work hard to make sure that all personalizations are completed to their exact specifications. We guarantee that all products ship free for any defects in quality and workmanship and that your personalizations are always accurate
If there are any issues or errors with your order, you can return the item for a full refund (more info on that here).
Give Gifts That Show You Care
Taking that extra step to personalize a gift will show you truly care, that you took the time, thought and effort to find something that is special and made it unique by adding a personal touch.
We like to say that a personalized gift is the one that gets passed around at the party for everyone to see, that it gets that prime spot in the living room or entryway of a home, because people like to show it off. And above all, a custom gift makes you feel good about giving it–after all, it's not a blank gift card that says "I had no idea what to get!" It's an unforgettable, one-of-a-kind item that you helped create.
Now that you know a bit more about what we do–and how we do it!–stay tuned for more unique gift ideas, gift giving advice, handy tips, how-tos, fun projects and resources, contests and plenty of inspiration from our team here on the Personalization Mall blog.