Today is National Puppy Day, celebrated in the U.S. and around the world on March 23rd. The goal of this annual holiday is "to help save orphaned puppies across the globe and educate the public about the horrors of puppy mills," according to the founder of National Puppy Day, Colleen Paige.
Today, puppy mills are still legal in most states. The dog breeding facilities focus solely on making profits, which means dogs live in cramped, unsanitary cages their entire lives without proper exercise or attention to health. To learn more about the horrors of puppy mills and to educate yourself an others, please read this helpful article from the ASPCA website: A Closer Look at Puppy Mills.
There are tons of wonderful ways to celebrate National Puppy Day that help support the holiday's mission and help you get closer to your furry best friend. Here are three awesome ways to commemorate this amazing day, whether you have a dog in your life or not.
1. Play With Your Dog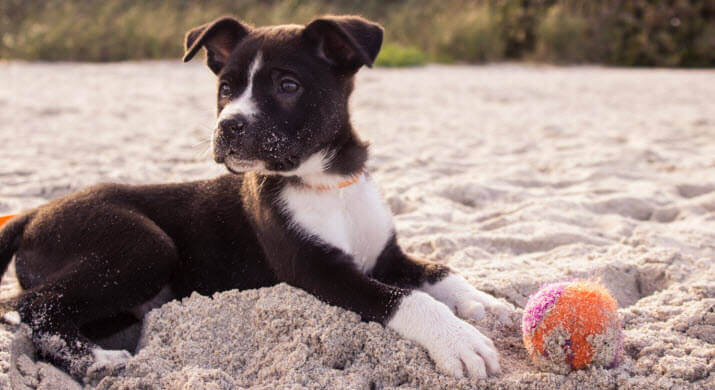 Make this day extra special for your dog by spending more time and more of your energy with your happy ball of fur. Take your dog to the beach, park or on a long walk through the forest. Play ball, throw a Frisbee, run him through a dog obstacle course. Take her to a dog park where she can play and socialize with other dogs.
Remember, all dogs are puppies at heart and love to play and explore no matter how old they are. Make this day fun for your special friend just by spending some quality time with your pup.
If you don't have a dog, visit your local shelter or dog rescue and see if you can volunteer your time for a day so you can spend time with puppies that don't get much affection.
2. Commence A Cuddle Session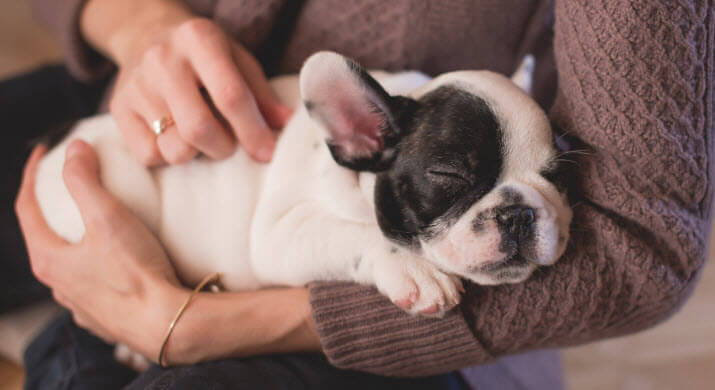 Dogs crave affection and love to be snuggled and pampered. Spend some time on a quality belly rub, a nice massage behind the ears and cuddles on the couch. Maybe wrestle a bit to get some energy out. Then pamper your dog with a warm bath and a good brushing.
If you want to go all out, you can treat your dog to a new collar, new leash or a fashionable doggy bandana. Or buy him a new comfy dog bed to nap on, a new set of food and water bowls, or a new dog toy. You can also splurge on a beautiful Definition of My Dog Pillow that can be personalized with your dog's most important and fun traits.
If you don't have a dog, consider donating money, dog food, toys or other necessities, like towels, blankets, dog bowls, etc. to your local dog shelter or rescue.
3. Spread The Word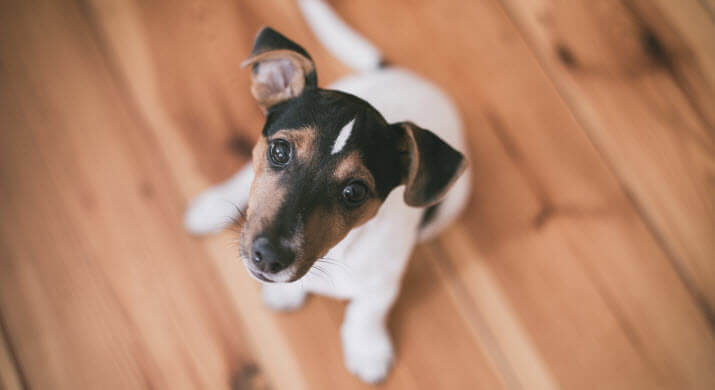 National Puppy Day is all about awareness. Take some photos of your pup to share with friends and family through social media. Join an online community that advocates pet adoption, or get together with other dog lovers to host a fundraiser for a local animal rescue group.
If you don't have a dog, consider adopting a puppy in need or commit to supporting a local rescue organization. The National Puppy Day website suggests writing a letter to your Congressman asking for support on banning puppy mills in your state. Here's a helpful article from bestfriends.org with tips and sample talking points on how to put together and submit a letter to legislators to end puppy mills.
Find more wonderful ways to celebrate National Puppy Day at nationalpuppyday.com.