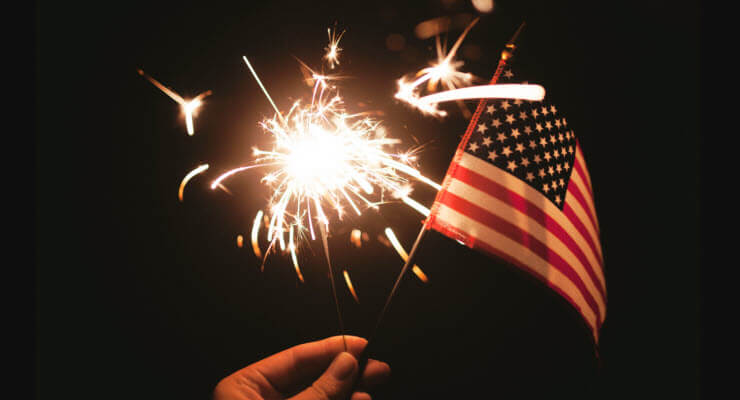 22 May

Celebrate 4th Of July With Personalized Red, White, & Blue Gifts

Whether you're decorating your own home for the 4th of July or looking for unique all-American gifts, we have lots of great home decor, apparel, and custom-made items that are perfect for patriotic celebrations. From garden flags, plaques, and doormats that will add a touch of red, white, and blue to your home to adorable onesies, bibs, and T-shirts for the little ones, you'll find great ways to personalize for Independence Day in style.

Here are five of our favorite personalized 4th of July gifts that we're sure you'll love.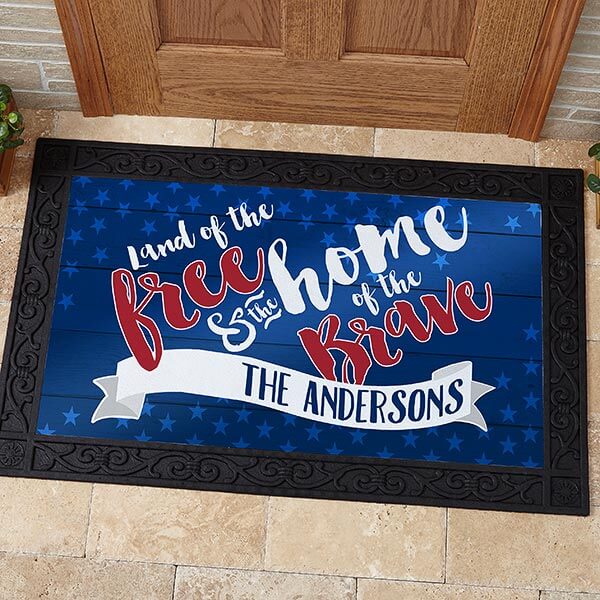 Create a warm, patriotic welcome with our Land of the Free personalized doormat, available in three sizes. Choose from three designs and add any names or family name to make this doormat fit your family's personality.
---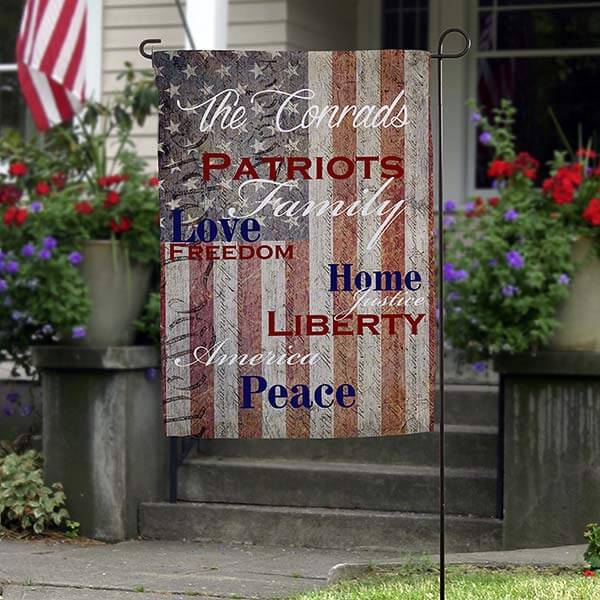 This personalized garden flag is perfect for the Fourth of July, Memorial Day, Labor Day, or another patriotic holiday throughout the year. You can customize all the words that are displayed on the flag, including your family name. A coordinating outdoor slate sign is also available.
---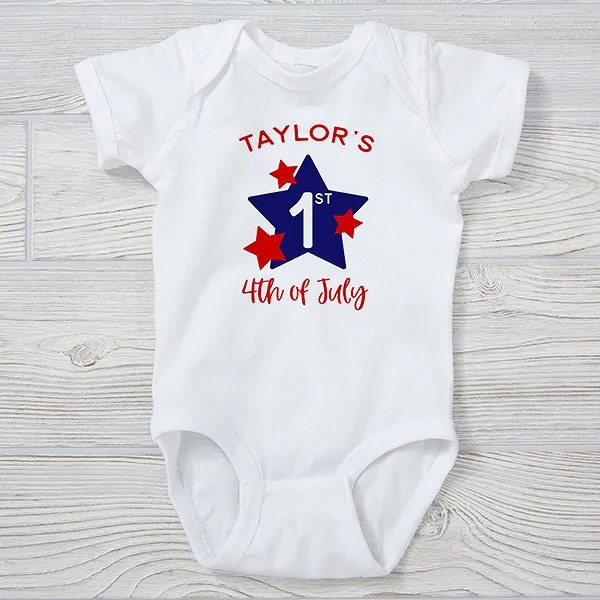 Babies celebrating their first Independence Day will look adorable wearing our personalized Fourth of July baby clothes. The bodysuit or gown comes in one of eight colors, and you can customize it with any name you want.
---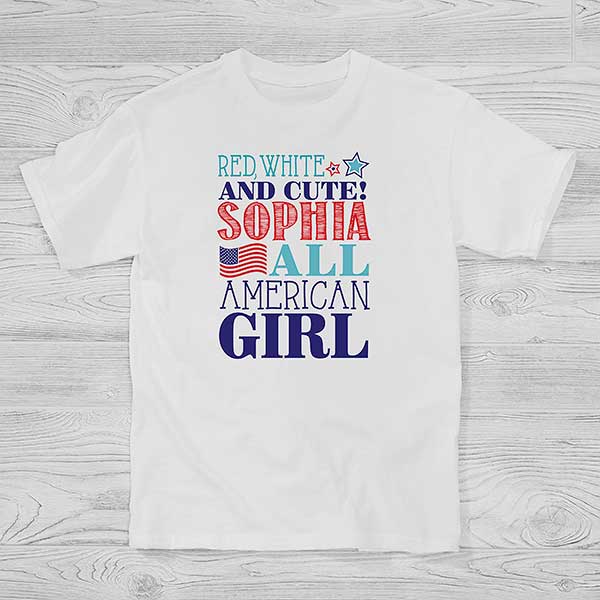 Older kids can show off their style with personalized T-shirts available in your choice of five cute designs perfect for boys and girls. Add the child's name to make this 4th of July T-shirt theirs and theirs alone.
---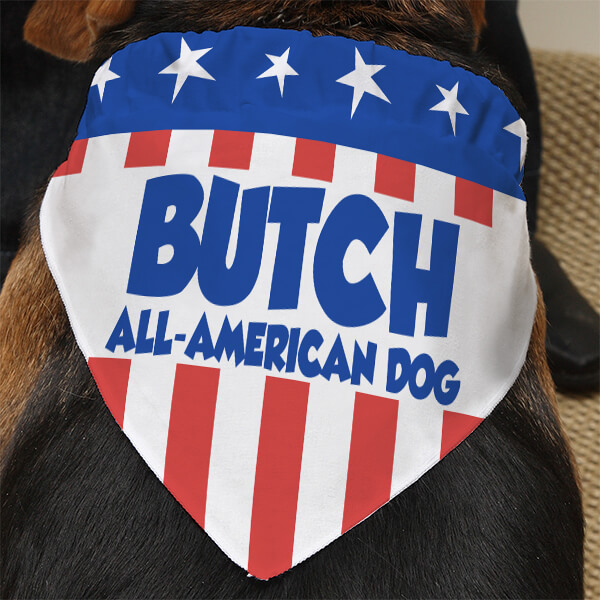 Even your furry friends can get in on the celebrations with our pet-riotic personalized bandana. Add any two lines of text to include your pet's name and a fun saying.