This Valentine's Day, surprise your loved ones with a delicious homemade heart-shaped pizza! Add their favorite toppings and make dinner more fun by serving up a unique meal they're sure to fall in love with. We've partnered up with the Thrift Nifty Mommy blog to show us just how it's done.
Making a heart-shaped pizza is actually pretty easy, especially if you follow the step-by-step directions from our friends over at the Thrift Nifty Mommy blog. Using a simple homemade pizza dough recipe and our custom engraved pizza gift set, Miranda shares how you can make your own heart shaped pizza in no time.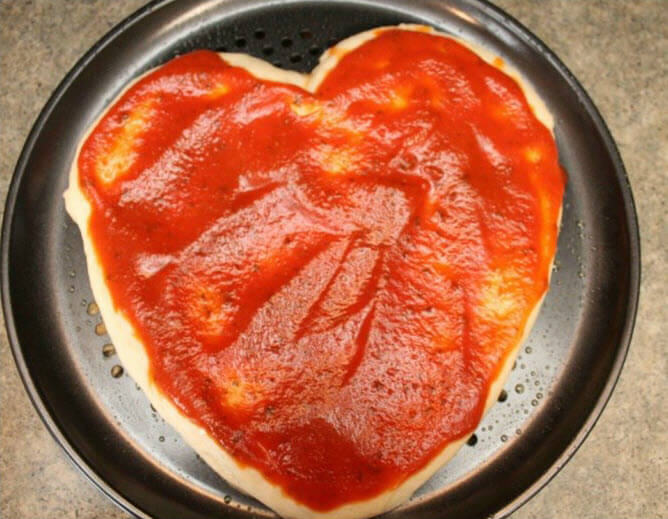 Our personalized pizza board gift set makes the whole experience more fun and memorable. The set comes with a personalized pizza peel that's custom engraved with any text you choose, along with a pizza crisper and pizza rocker, all packaged in an authentic cardboard pizza box.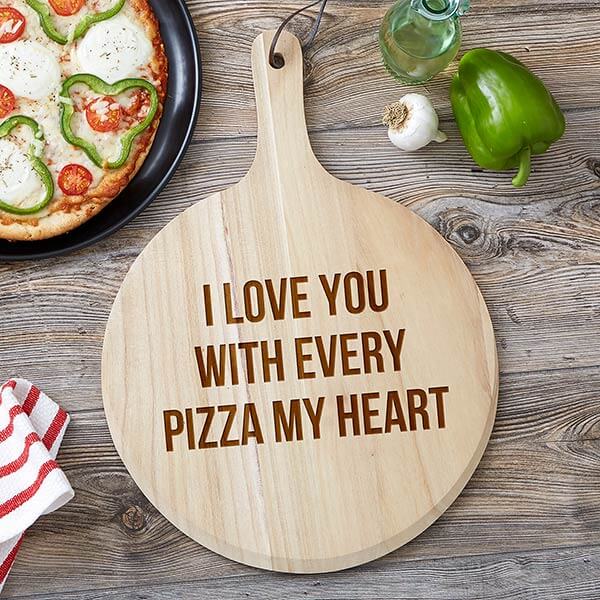 Check out Miranda's how-to on creating your very own family tradition with a heart-shaped homemade pizza that's perfect for Valentine's Day, birthdays or any days you want to make special for your kids, partner and the whole family. And enter for a chance to win your very own personalized pizza board gift set and other great prizes on the Thrifty Nifty blog.
Follow the Thrifty Nifty Mommy blog on Instagram, Pinterest, Facebook & Twitter.