Pi Day has been a national holiday since 2009 celebrated by many with delicious pies of all shapes and flavors. It's celebrated on March 14th (3/14) in the U.S. and around the world because the date resembles the first three numbers of pi: 3.14. Whether you love to bake or prefer to taste, you too can celebrate Pi Day by baking your favorite pie or enjoying a nice wedge of a fruit or savory pie.
If you know someone who loves to bake, surprise them with these personalized baking accessories — perfect for celebrating Pi Day! Here are 10 of our favorite best-selling custom kitchen accessories for bakers. These items make great baking gifts for any occasion.
1. Baked With Love Personalized Apron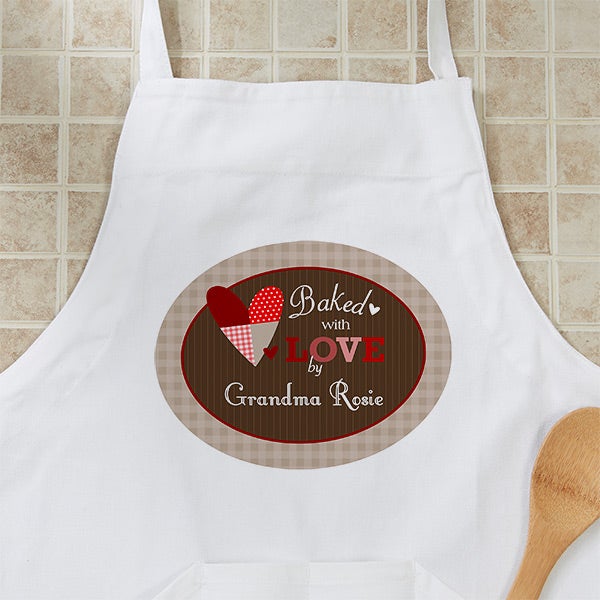 This adorable design is available in your choice of four colors and can be personalized with any name you choose. If you're buying this as a gift for a friend or loved one, grab the matching potholder and cookie jar to complete your baking gift package.
2. Kitchen Puns Personalized Potholder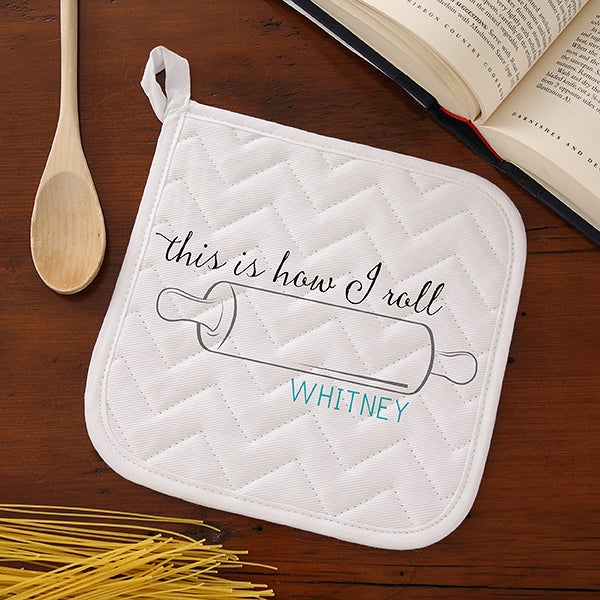 Our witty kitchen puns potholders come in your choice of four designs, each with a cute pun that's perfect for bakers. Choose from the "whip it good" design that comes with a picture of a whisk or "beat it," which features a drawing of an electric beater, and other fun puns. You'll find matching aprons and kitchen towels the our kitchen puns designs too. This collection is truly perfect for Pi Day!
3. COOKIES Personalized Cookie Jar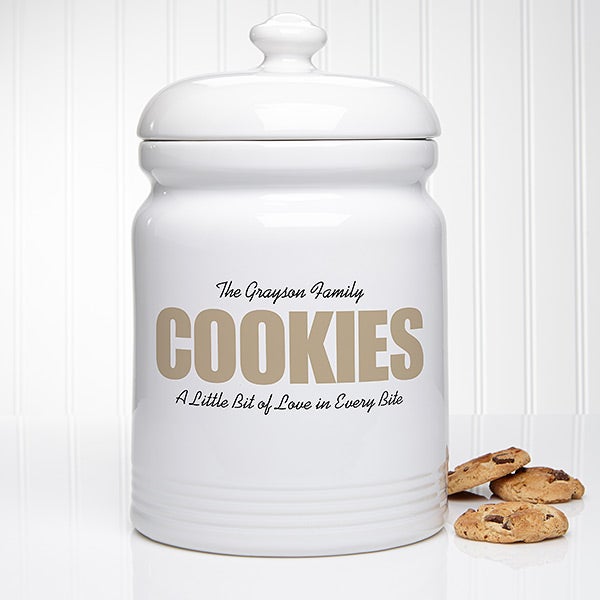 When you bake a lot you need a place to store your delicious goodies. And if cookies are your trademark, then this cookie jar is a must-have. Available in three colors, this custom cookie jar can be personalized with any two lines of text. Also check out our photo cookie jars and other options for storing delicious baked goodies.
4. Sassy Cook Personalized Kitchen Towel Set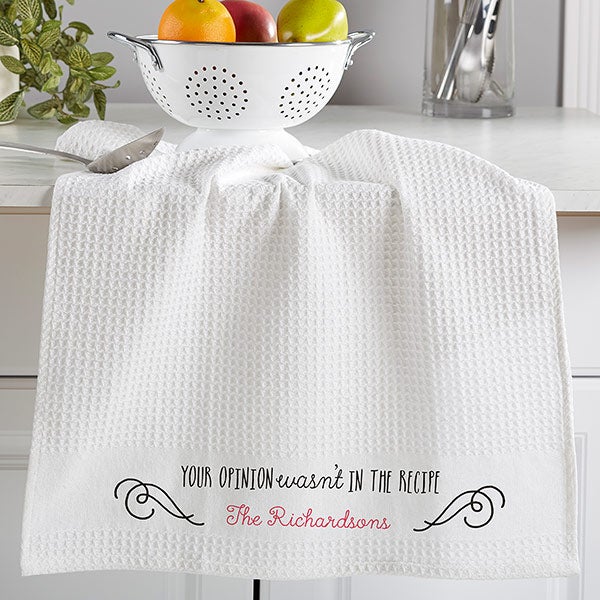 This kitchen towel set is perfect for the sassy cook or baker. You can customize each towel with your choice of five funny quotes, like "Homemade with love. In other words, I licked the spoon." Each towel can have a different quote and you can add a different name on the individual towels.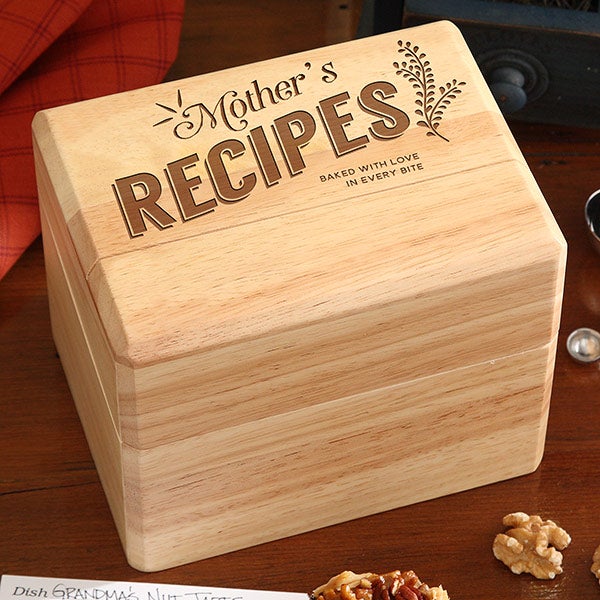 This beautifully engraved wood recipe box is great for bakers who love to experiment with new recipes and concoct their own unique creations. All of your favorite baking recipes can go in this special recipe box that can be passed down to your kids or grandkids one day so they can enjoy Pi Day with your own recipes!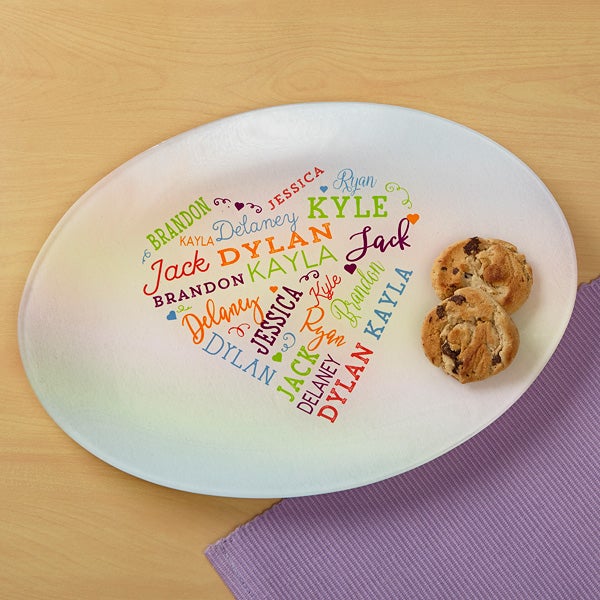 This artfully designed glass platter incorporates up to 21 names of your choice, each written in a different font and color. The platter is just perfect for serving up baked treats, like cookies, muffins, tarts and mini pies. This unique heart design is also part of our bigger collection, so you can create a gift package that includes a number of coordinating items.
7. Embroidered Kid's Apron & Baking Set
For the littlest bakers, surprise them with a cute embroidered apron and a matching baking set that includes a mixing bowl, rolling pin, wooden spoon and an oven mitt. Customize the apron by adding any name to be embroidered on top. The cupcake themed design is perfect for little bakers and will bring hours of fun for play and real baking.