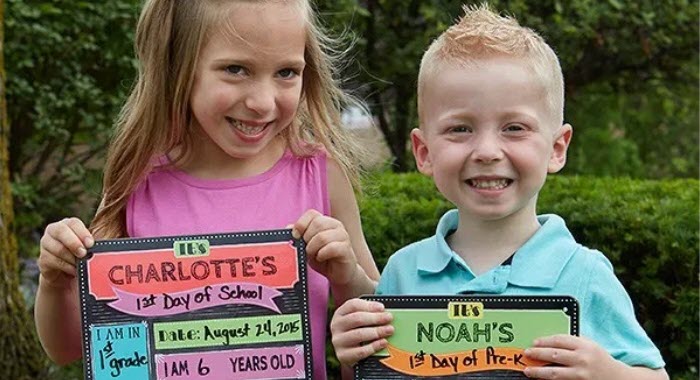 31 Jul

Make Your Kids' First Day Of School Extra Special

Make your kids' first day of school extra special by taking fun back-to-school photos–both you and your kids will love!

Traditional back-to-school photos are always cute, but you can make them even more wonderful by having your kids pose with our new First Day of School Personalized Dry Erase Sign that helps you capture this special moment (and their personality!) in time. We've created this cute sign so you and your kids can fill it out to use for your very own back-to-school photos each year.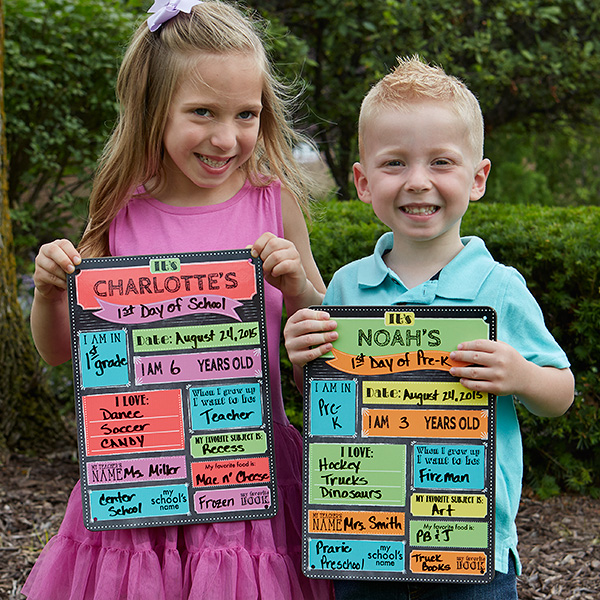 Help your little one fill in the blanks, such as "I Love ______" or "When I grow up I want to be ______" and snap photos of them holding up their back-to-school signs.
Years from now you'll love going through the photos and reminiscing about not only how cute they looked, but also about what their favorite things were at the time. You can choose from two sign colors and personalize with any name. And we bet you'll love using these signs year after year.
Now that you have cute back-to-school photos, you'll need to show them off! The "1st Day of School" Wood Frame , or the colorful "My First Day Of School" School Bus Frame are the perfect designs for the occasion. Or if you're looking for something different, you can browse through the wide selection of designs in our Personalized Photo Frames Store until you find your favorite.
There's sure to be a lot of excitement and commotion in your home on the first day of school, but it's important to remember that your kids aren't the only ones who are headed back to school… teachers are too.
The first day of school is the perfect opportunity to make a good impression with a Personalized gift for a teacher.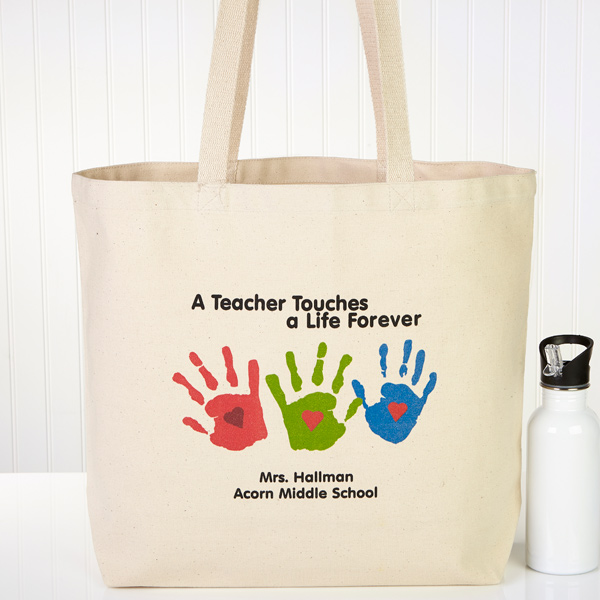 The "Touches A Life" Tote Bag is one of our most popular teacher gifts, but we also have a wide selection of personalized stationary, desk accessories, gifts for the classroom and more–we even have gifts for bus drivers and coaches, too.
Once you've taken fun back-to-school photos and picked out a thoughtful teacher gift, your little one's first day is sure to be a success.