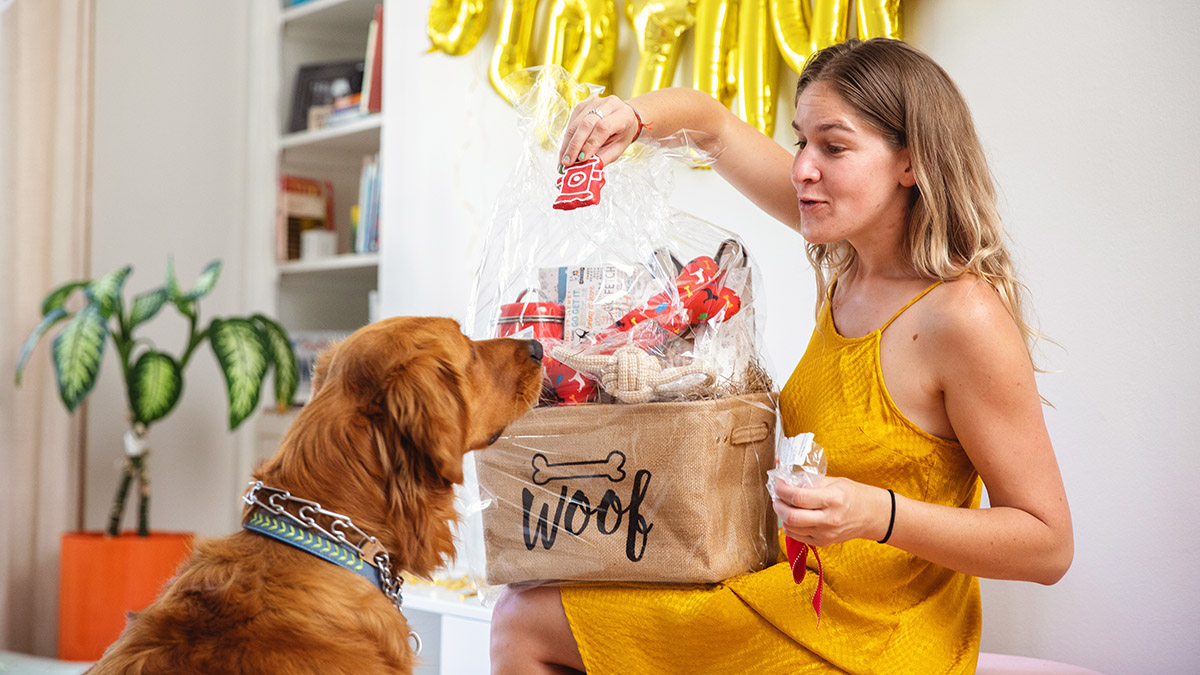 With nearly 70 million American households owning a dog, chances are you either have a slobbery four-legged friend roaming around your home or know someone who does. Whichever category you fall into, you know what a special breed dog owners are: They consider their pet a member of the family, and always want what's best for them — so it makes sense that when it comes time to buy them a present, you remember those furry companions.
"A dog lover appreciates a canine-focused gift because they are our babies," says Teena Graf, a dog care professional from Cos Cob, Connecticut. "We always want other people to love our pups like we do. Including our pets is a great way to say you understand and care."
But just as there are hundreds of kinds of dogs to choose from, so, too, are there seemingly innumerable kinds of gifts for dog lovers to dig through. Lucky for you, we've done the legwork to come up with all types of pup-centric presents — from paw print blankets to puppy-themed water bottles to personalized pooch picture frames.
Here are 14 top gift ideas for dog lovers. Woof, indeed.
For mom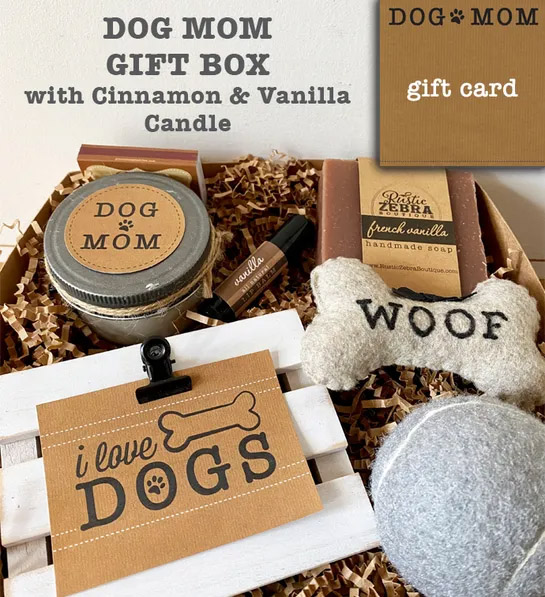 Dog moms spend so much time grooming, walking, and caring for their furry friend that they often forget to take a moment for themselves. Help her pamper herself by giving her this gift box filled with such items as an eco-friendly soy wax candle, handmade soap, and vanilla lip balm. With treats for Fido, too, this bundle will put a smile on both their faces.
For dad
The dad version of the Dog Mom gift basket, this present comes with a candle, paw-shaped soap, and a succulent — perfect for the papa who wants to bring a little nature inside but doesn't want to devote as much time to his plants as his pooch.
For everyone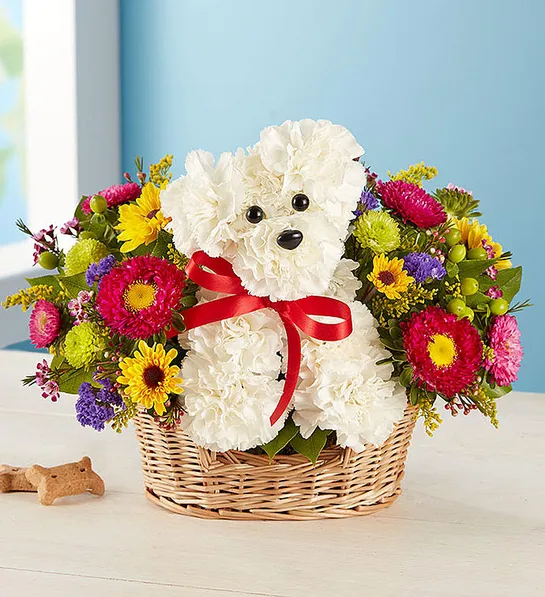 Whether your bestie is laid up with the flu or you want to wish your mom a happy birthday, gifting one of these baskets, with an adorable pup fashioned from flowers, will lift spirits.
For women
This piece of jewelry, with the inscription "Pets leave paw prints on our hearts," will serve as a lasting and tangible reminder of her favorite companion. Perfect for a special occasion or someone who has recently lost a beloved pet. For a more affordable but no less meaningful jewelry option, check out the All You Need Is Love Charm Necklace.
For young daughter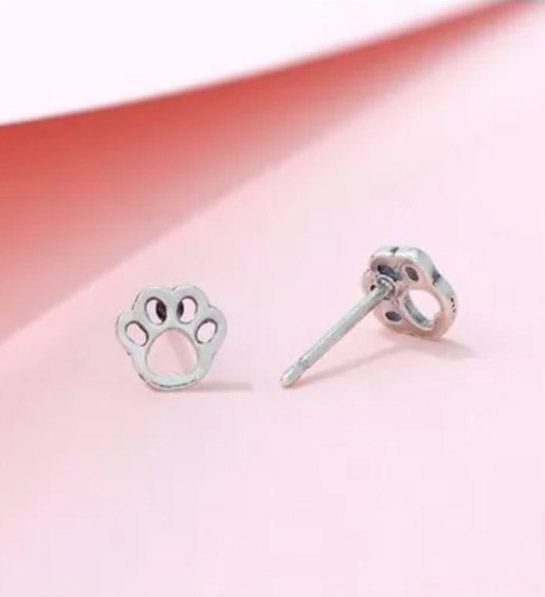 If there is a little girl in your life who loves puppies, sterling silver paw print earrings are a sweet way for her to show the world her interest in four-legged friends.
For kids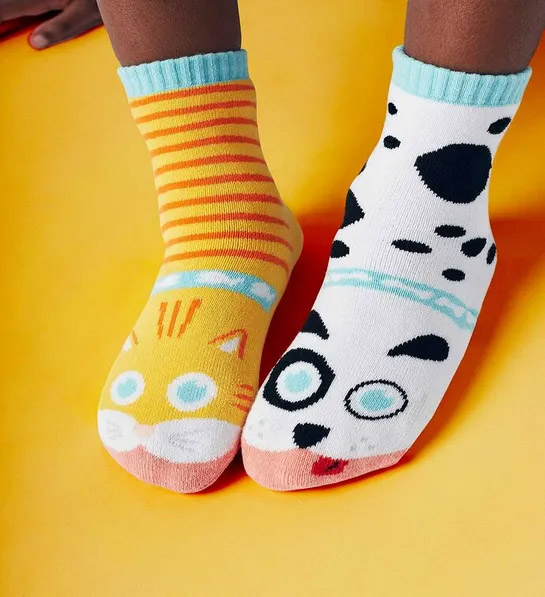 Getting kids to wear clothes that match can be a challenge, so why not get them articles of clothing that aren't meant to go together? These adorable socks will keep their tootsies warm and show everyone how much they love their furry friends (felines too!).
For grandma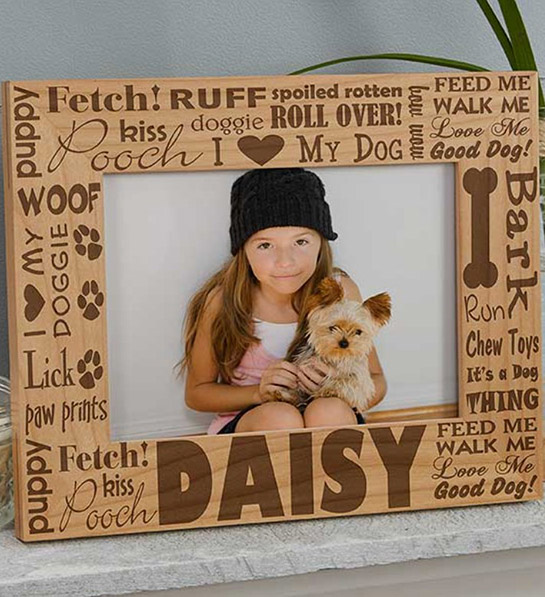 A frame with a picture of their pup, Graf says, is one of those gifts for dog lovers that is always received well — and that goes double if it has the animal's name on it. The wood grain frame fits many interior styles and is available in 4-by-6, 5-by-7, and 8-by-10 sizes.
For the top dog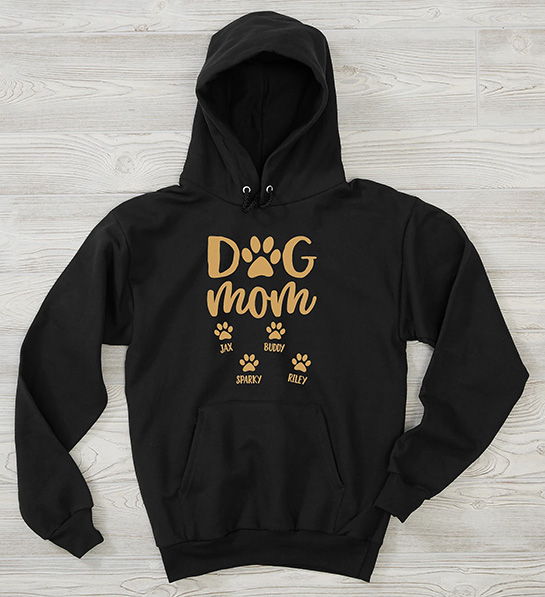 Who doesn't love a comfy hoodie to throw on and wear while snuggling up to their furry friend? This one, which comes in a choice of seven colors, tells everybody who's the boss in this doghouse.
For a family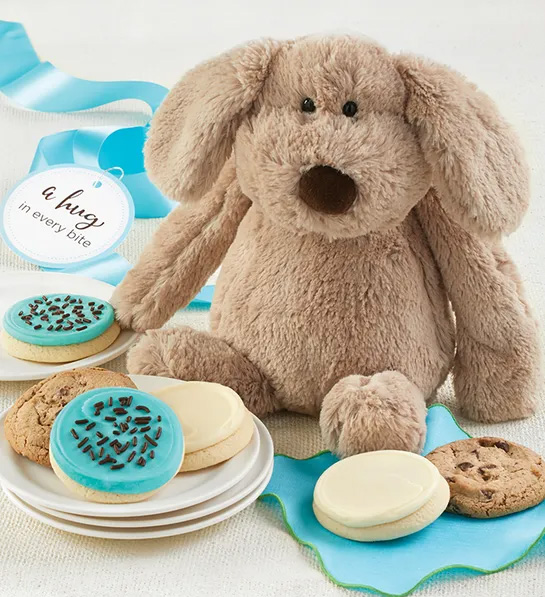 Wondering what to get for a dog-owning household? Wonder no more. This sweet gift arrives with a variety of six Cheryl's Cookies and a floppy-eared plush dog that is oh so cuddleable. Is cuddleable a word? It is now.
For your aunt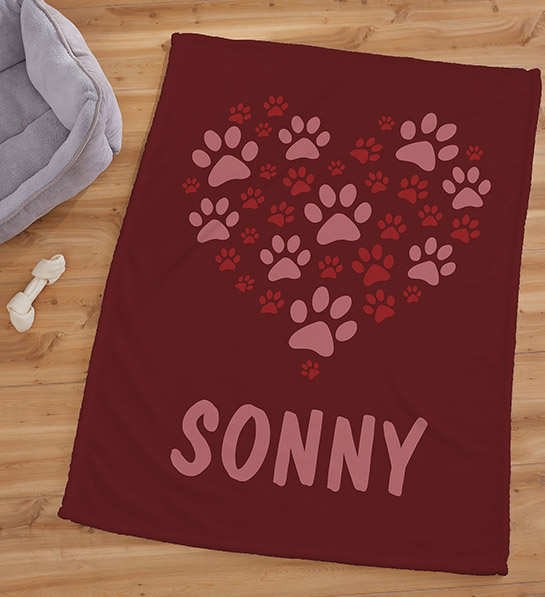 Make cuddling up to their fur buddy an even cozier experience with a warm blanket. This one comes in several different styles, including fleece, sherpa, and quilted. Personalize it by emblazoning it with their dog's name under a heart made of paw prints.
For your uncle
This 16-ounce cup that keeps on-the-go drinks hot or cold comes in six colors. Pop a photo of your family member and his dog on the side, and include the pup's name for a truly memorable and useful present.
For a sibling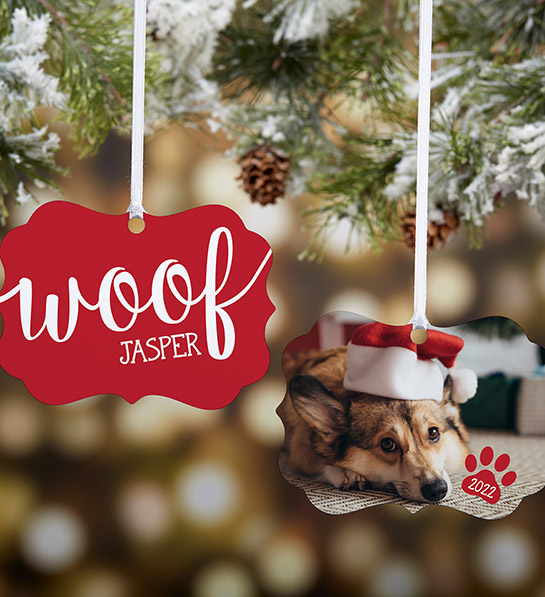 A holiday ornament with a pup photo is essential for any Christmas tree. Give this to Spot's big brother or sister to hang wherever he chooses.
For the dog walker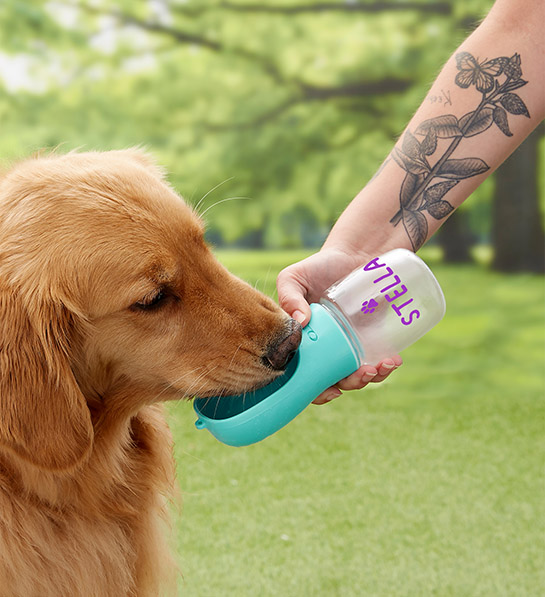 "A to-go water bottle that fit in the cup holder of my car was my most favorite gift ever," Graf says. With 15 colors to choose from, you can be sure to find one that fits your pal's — and Rover's — personal taste.
For pooches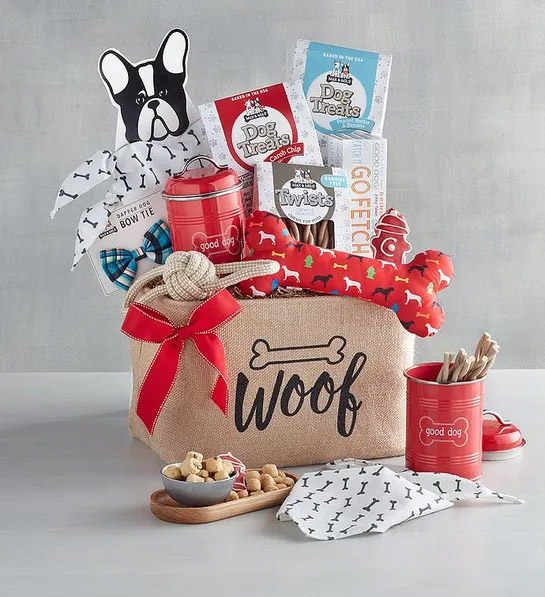 For the animals themselves, check out the Max & Milo Collection, with toy, treat, chew, and biscuit gift baskets curated expressly for those little balls of fur.