The end of a professional career is a time worth celebrating, and that often means honoring the retiree with a thoughtful gift. But what to choose?
Coming up with ideas for the right retirement gifts require some forethought, says Billy Parker, director of Gift Delivery, an England-based purveyor of handmade, personalized gifts.
"Retirement gifts serve as a profound acknowledgment of an individual's years of dedication, hard work, and contribution to an organization or profession," he says. "When someone retires, they mark the culmination of decades of service, challenges faced, milestones achieved, and relationships built.
"A retirement gift is a tangible symbol of appreciation for all these efforts," he continues. "It conveys that their role was valued and their contributions have left a lasting impact."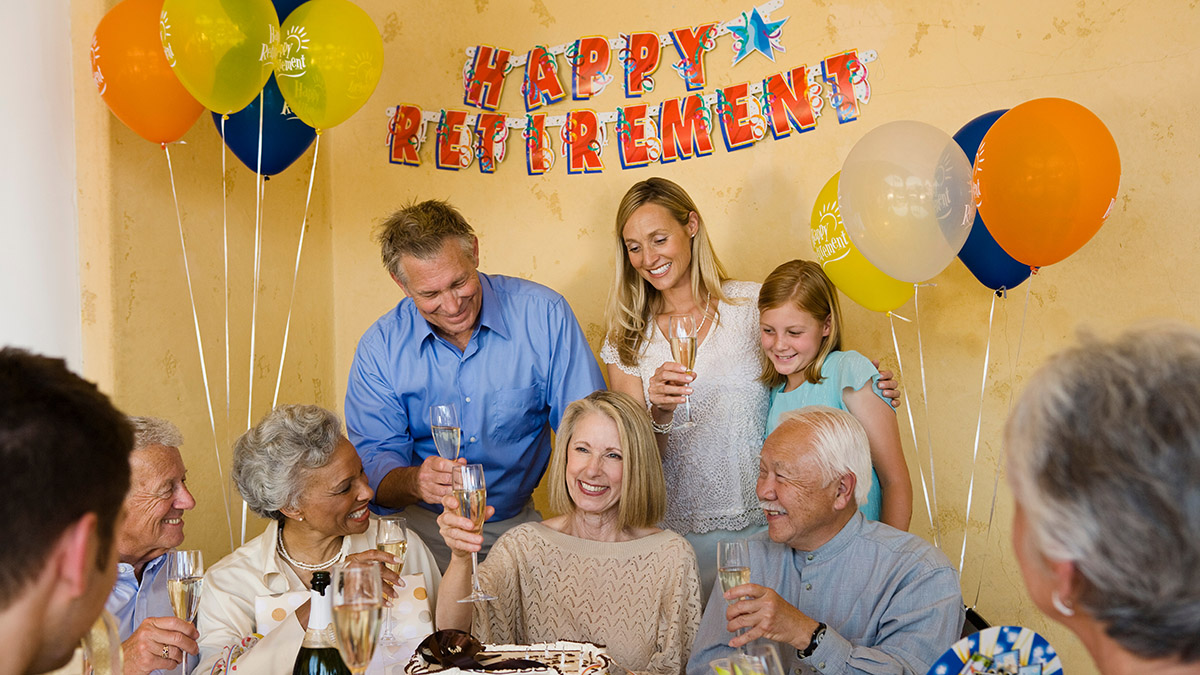 Choosing the right gift depends on many variables, including the retiree's personality.
"You must consider the individual's interests and hobbies," Parker says. "A retirement gift should be something the recipient will appreciate and use. It should also be something that will remind them of the special occasion. For example, if the retiree is an avid golfer, you could give them a personalized golf bag or a set of golf clubs. If they are a wine enthusiast, you could give them a wine-tasting experience or a personalized wine decanter."
Parker also believes that the best retirement gift ideas have some sentimental value.
"A retirement gift should be something that the retiree can look back on fondly and remember the people who gave it to them," he says. "And remember, the more tailored the gift, the more it will resonate with the recipient, signifying the deep thought put into their unique journey and future aspirations."
7 top retirement gift ideas
A retirement gift doesn't have to be something over the top or extravagant — it just has to show that you thought about who the recipient is and what he or she is into when you picked it out.
With that in mind, here are seven thoughtful retirement gift ideas.
1. Share thoughtful messages
A greeting card is the most traditional method for letting a retiree know how much they've meant to you, but there are other ways to get the message across. One idea is to take a decorative personalized vase and fill it with handwritten notes or memories from everyone they interacted with at work. Include instructions letting the gift recipient know to open one message a week. This gives the retiree a way to happily reminisce about their work life for many months after it has ended.
You can also create a keepsake by choosing a meaningful photo to display in a signature picture frame. Then, have coworkers write well wishes on it that will bring back fond memories for years to come.
2. Assist them in their next adventure
If the retiree has shared their plans for spending those golden years on the road, consider gifting them a personalized framed map with small thumbtacks. As they reach new destinations, they can track their progress with a tack to visually represent their adventures.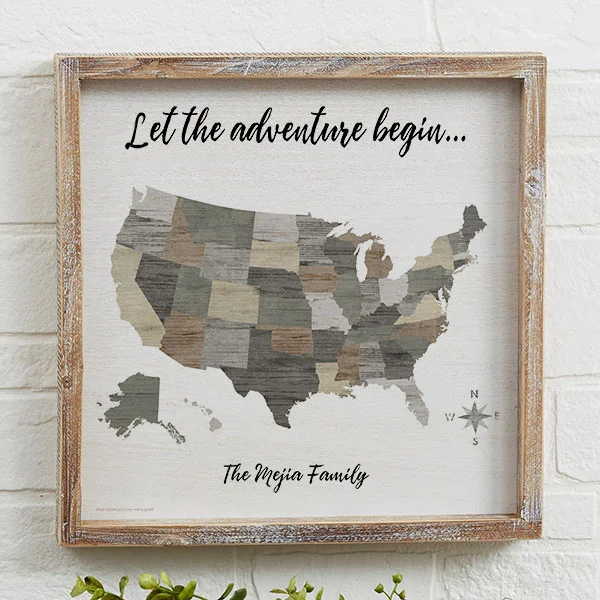 3. Gift a (virtual) experience
Retirement can be a time of delving into hobbies, so consider a gift that will teach the retiree a new skill.
Parker says that unlike material gifts, which may lose appeal over time, "experiences continue to offer new insights, perspectives, and joys. They tap into the intrinsic human desire for novelty, growth, and discovery, making them incredibly meaningful."
Virtual classes are available for almost anything you can think of, from flower arranging to gnocchi pasta making to mixing up the ultimate bloody mary.
"Gifting experiences, like access to an online crafting workshop, reflect a modern understanding of value that extends beyond the tangible," he says. "Such gifts resonate deeply, as they offer the recipient a chance to create lasting memories, learn new skills, or indulge in passions that might have previously been unexplored."
4. Cultivate relaxation at home
Decades spent in offices and boardrooms can make anyone yearn for peace and relaxation once they ride off into the sunset. Help them achieve that with a gift of personalized wind chimes. Have their name, company, and number of years worked inscribed on the "feather" for a soothing memento of a job well done. You can pair the chimes with a personalized retirement throw blanket or single-serving tea set to add to the at-home coziness.
5. Inspire enjoyment in "adult" ways
No more work means they can indulge whenever they please (hey, it's 5 o'clock somewhere, right?). For the craft beer fan, a personalized engraved beer tap handle is a thoughtful gesture. If they prefer spirits, consider a personalized decanter, a smoked cocktail set, or an engraved glass chiller & ice bucket. And for the wine lover, a ceramic chiller and charcuterie set will be much appreciated. (And if they don't discriminate, check out this gift guide for wine, beer, and cocktail lovers!)
6. Support indulgence
Everyone loves an excuse to eat something special, so sweet treats are always a win as a retirement gift. Aim for a gift that's luxurious enough that the retiree likely wouldn't buy for themselves, such as a Godiva Gold Ballotin Chocolates Box (to celebrate the start of the "golden years") or sweet and savory "So Very Thankful" gift basket. For the outdoor adventurer, a picnic basket gift (wine included!) will likely come in handy. And if they have a big family, ensure everyone gets the treat they want with a dessert tray that's enough to feed a small army.
7. Help fund retirement fun
Everyone wants the chance to splurge on themselves, especially at the beginning of retirement. Consider purchasing a personalized retirement fund money jar and taking a company donation for some seed money to get it started. Pair it with a "Thank You" cookie gift tin tower to ensure the retiree feels cherished and appreciated.