Looking for the best gift for an engagement party? Find unique engagement gifts and ideas to celebrate engaged couples.
We're coming up on the most wonderful time of the year. No, not Christmas…it's engagement season! Did you know December is the most popular month for couples to become engaged?
In fact, nearly half of all wedding engagements happen between November and February, with Christmas Eve, Christmas Day, New Year's Eve, and Valentine's Day being the top four days for guys to pop the question. This means you've probably already heard (or are going to hear very soon) about the good news from happy couples in love. Maybe you'll even see invites to engagement parties in your mail.
If you're wondering if you should bring a gift to an engagement party, how much you should spend, and what you should buy, we have all the answers you need.
Although engagement gifts aren't always necessary, they're sometimes appropriate, especially if you're attending a formal engagement party. Gift or no gift, you should never neglect sending the couple your heartfelt congratulations and best wishes.
Today, engagement gifts are not expected, but they are a nice gesture. Here's the consensus around engagement party gift etiquette.
Engagement gifts are always optional.
For an impromptu engagement party that's more casual, consider a small engagement gift or even just a bottle of good wine or champagne.
For a more formal engagement party with an invitation by mail, consider a more elaborate couples gift or keepsake that will serve as a memento for the special occasion. Personalized engagement gifts make the best options in this instance.
If there's no engagement party, you can still celebrate with either a gift for her or him (depending on how you're connected to the couple), or a meaningful couples gift.
Don't forget a handwritten note or card with congratulations and well wishes!
What do you give for an engagement gift?
There are tons of great options for thoughtful and unique engagement gifts that any couple will enjoy and appreciate. The three main categories they fit into are:
Food or experience gifts: A bottle of champagne, restaurant gift card, goodie basket, or something else they can enjoy together.
Meaningful keepsake gifts: A personalized ring dish, engraved champagne flutes, a picture frame, or a keepsake customized just for them.
Practical gifts: Bathrobes, towels, bedding, glassware, kitchen gifts, return address stamp, or something else they can use.
Engagement gifts: Cost and budget
Now, for the big question: How much should you spend on an engagement gift?
The answer is tricky. The amount of money you should spend on an engagement gift depends on how you're connected to the couple, your personal or family budget, how much you want to spend, the type of party you're attending, and likely other factors as well. Keep in mind that the best engagement gift doesn't have to break the bank — what's most important is that your gift is thoughtful and sincere, and that you can afford it!
We've gathered engagement gift ideas for any budget you might be working with. Most gifts are between $10 and $100, with a wide variety of unique products to choose from. If you can't afford a gift, or want to give something truly personal, consider a do-it-yourself gift.
Whether you spend the time making your gift by hand or designing and customizing one online, you can be sure your thoughtful gesture will impress the newly engaged couple.
What is the best gift for an engagement?
Choosing an engagement gift might sound daunting, especially if this is your first time shopping for one. That's why this list includes a variety of gifts for every budget, along with a mix of options that are meaningful, practical, or things the couple can enjoy. We also include a short list of engagement gifts just for her or him that is tailored more to the individual rather than the couple.
Of course, the best engagement gifts are the ones that come from the heart, so go with your gut and find something you know they'll love. Add a custom touch, such as the couple's names, initials, Mr. and Mrs. titles, a cherished photo, and other special details to make your present even more unique and memorable.
101 best engagement gifts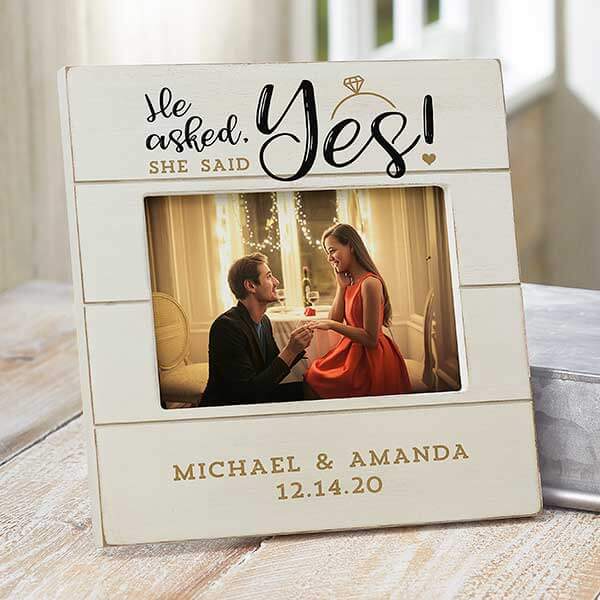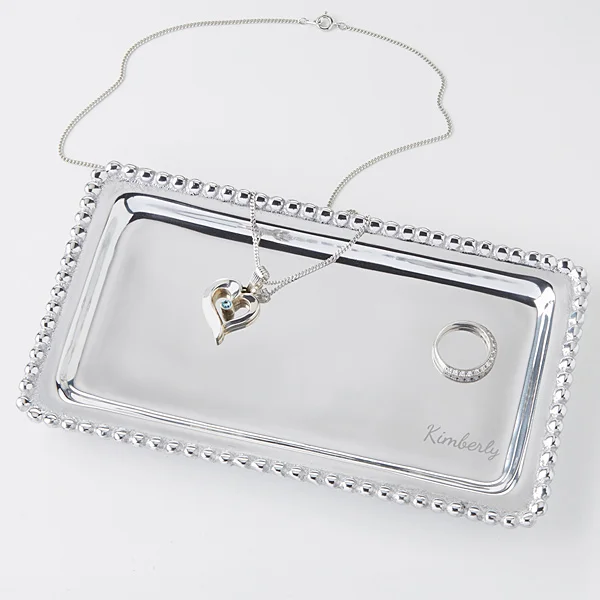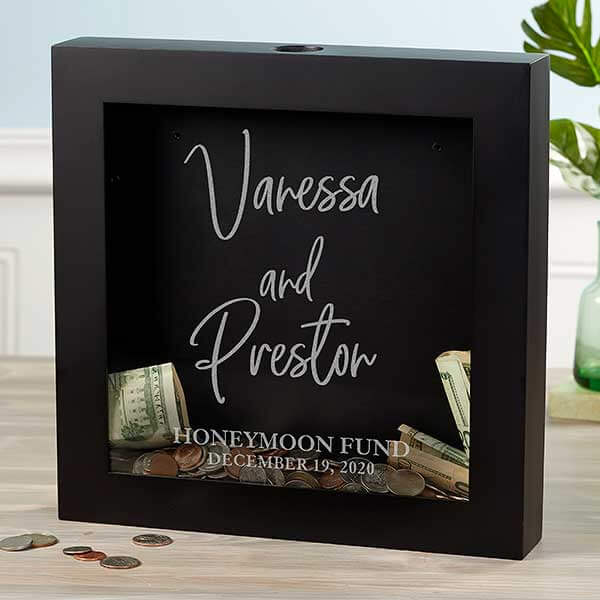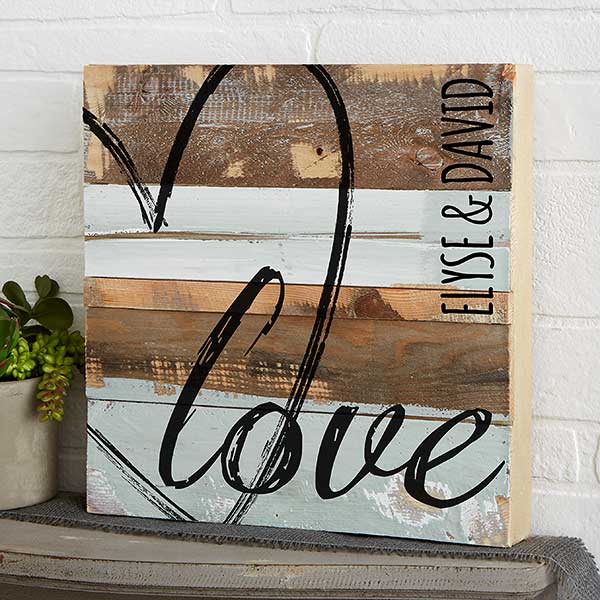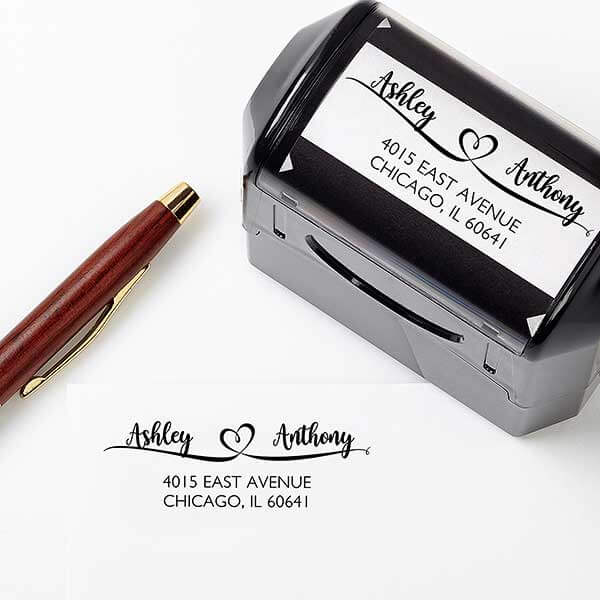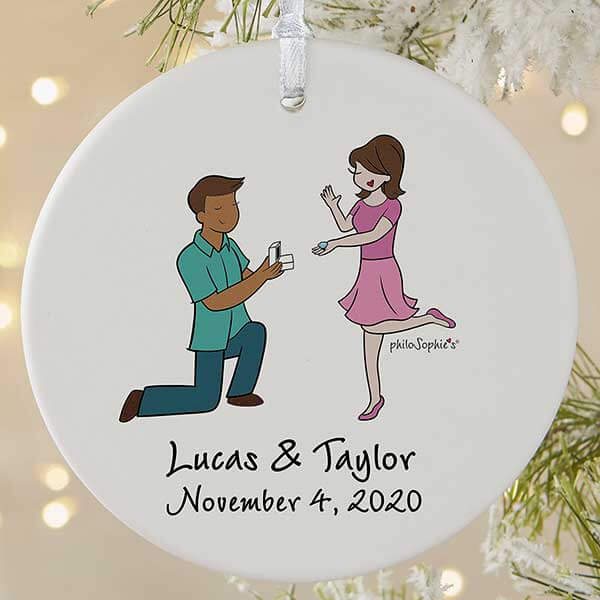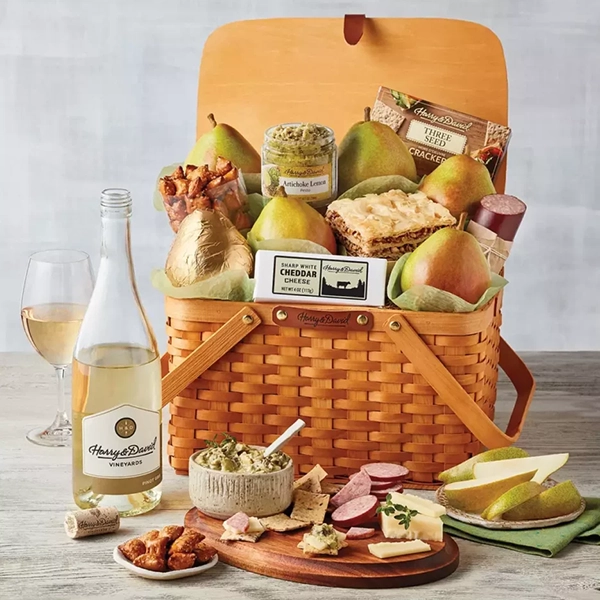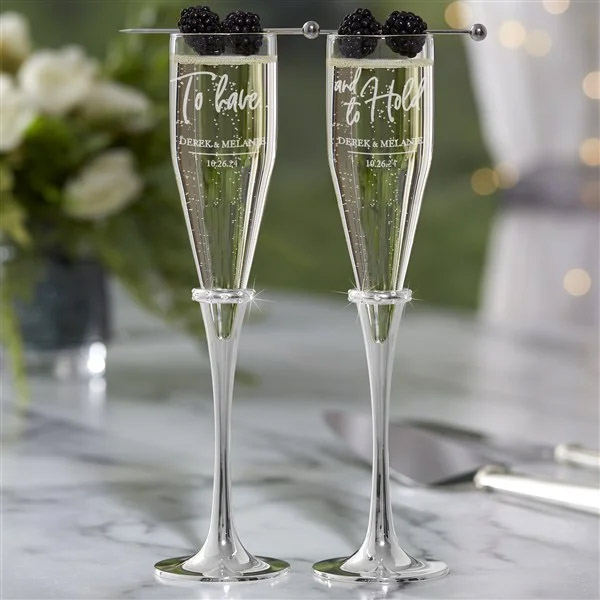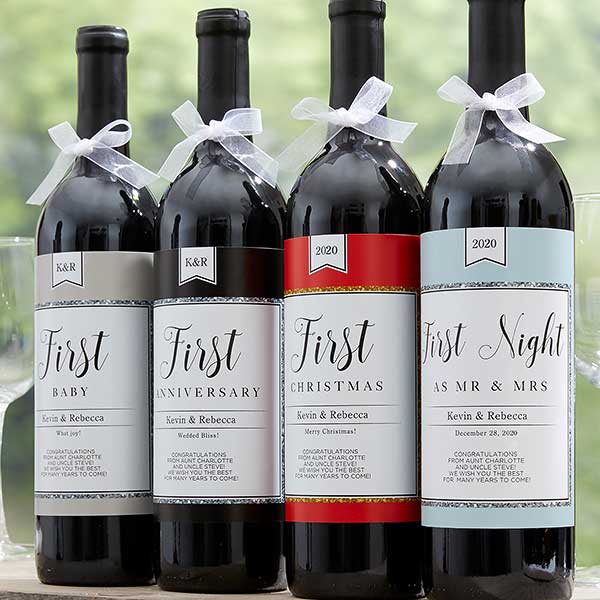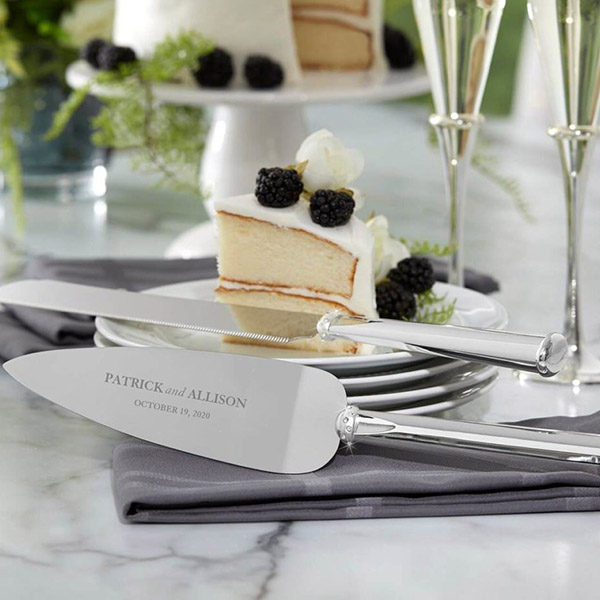 Our favorite engagement gifts include a mix of practical, heirloom-worthy, and experience gifts the happy couple can enjoy. Of course, money they can use for their wedding or honeymoon is always a great gift option as well.
A year of firsts wine set with custom wine labels
Bottle of champagne and a pair of toasting flutes
Monetary gift
Unique engagement gifts for couples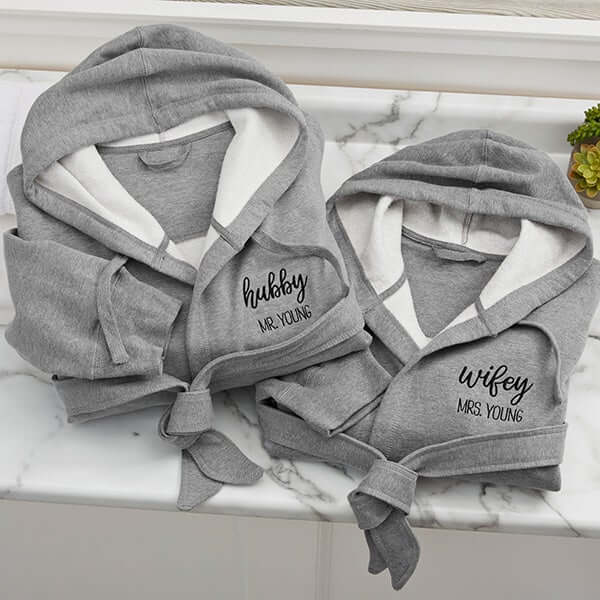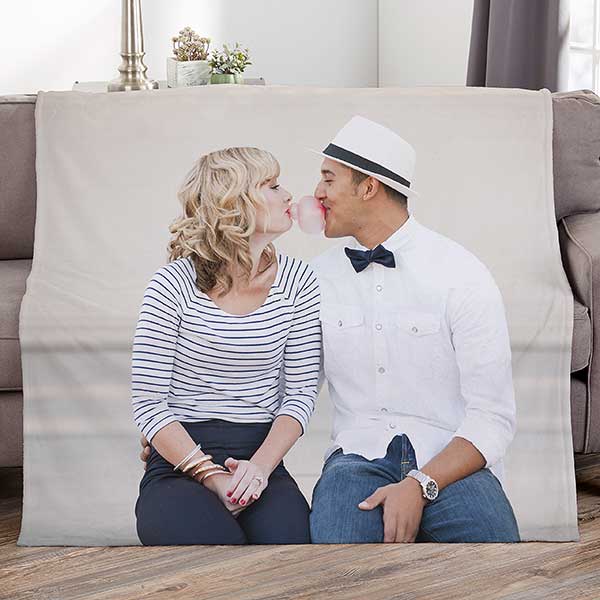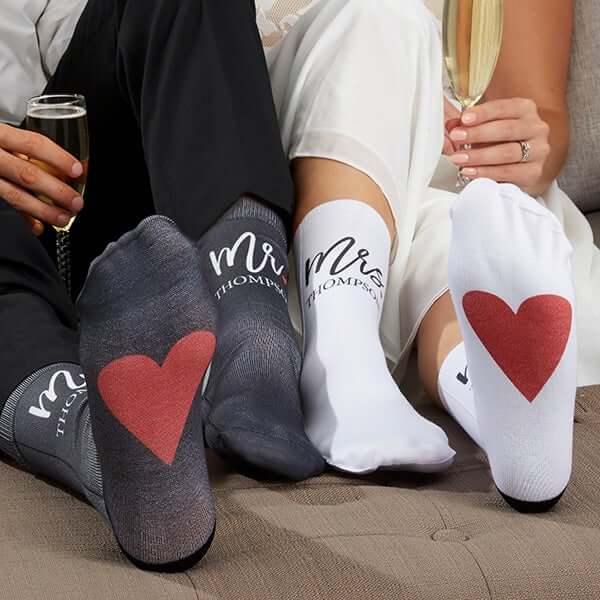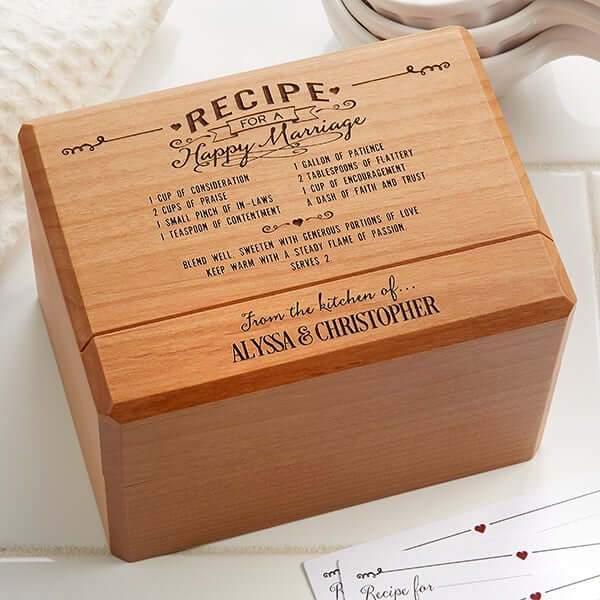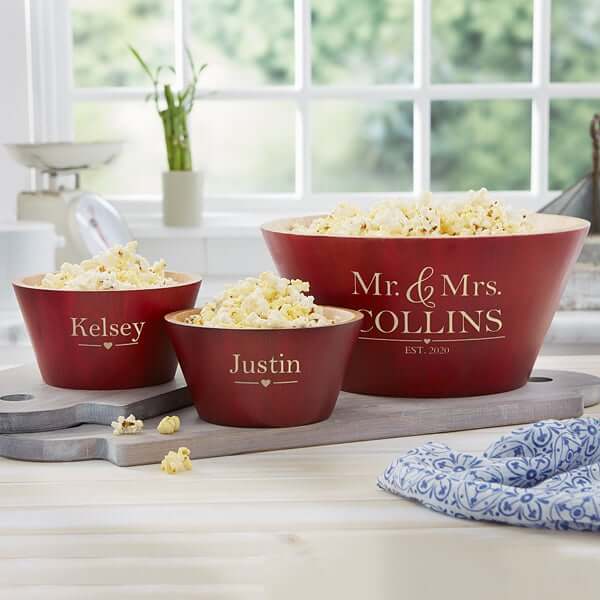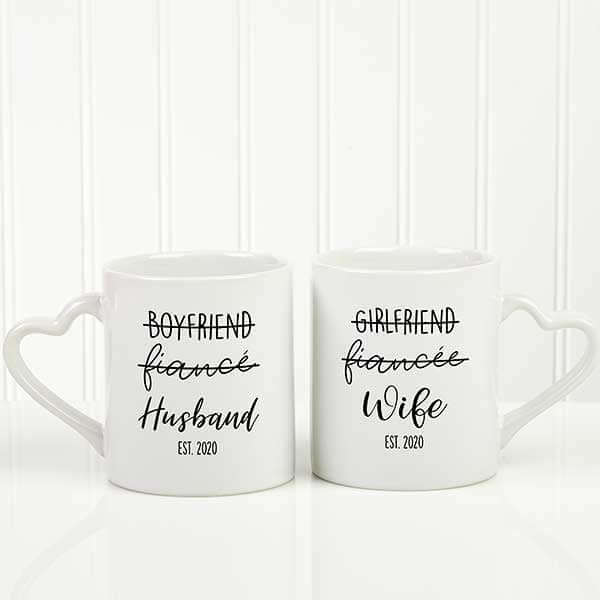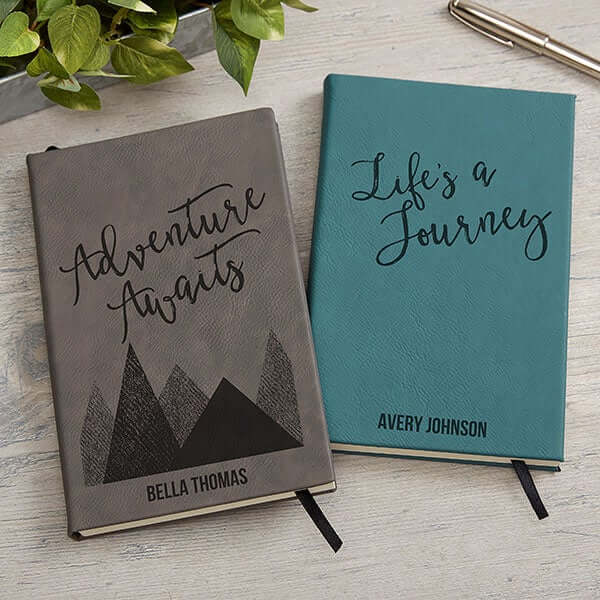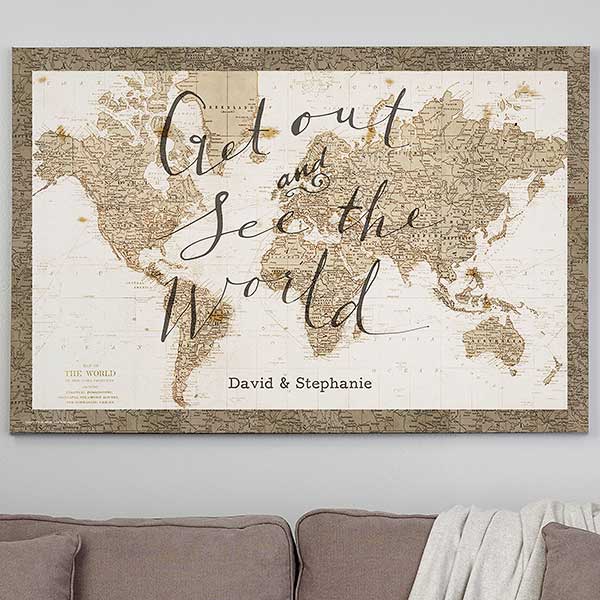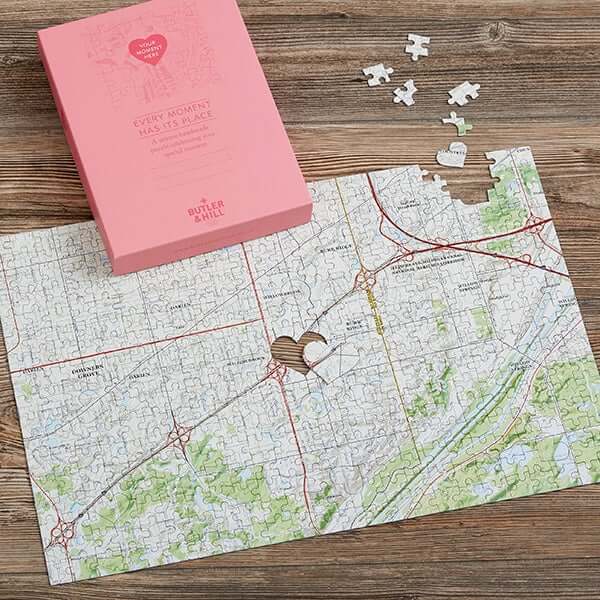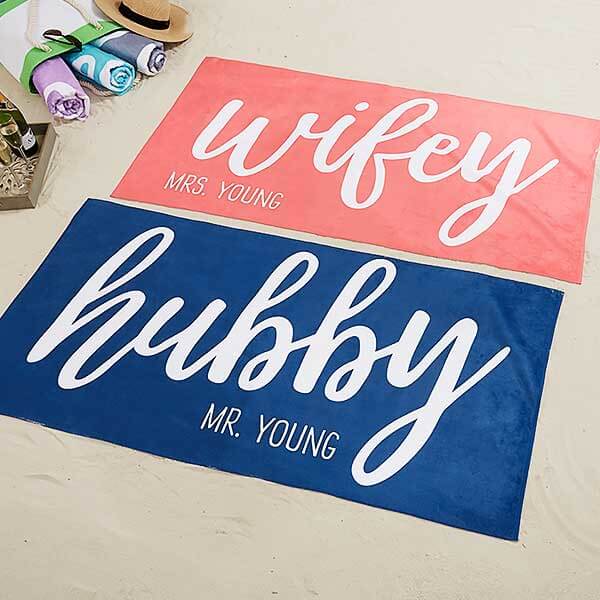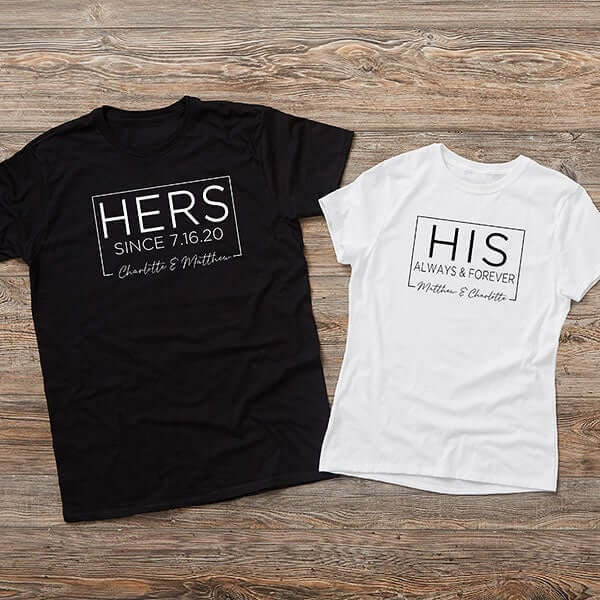 Picture and photo gifts are great engagement gift options. This is the time the couple will be getting photos from their engagement party or photo shoot. A photo gift is great if you already have the pictures; if you don't, consider a picture frame or gift card so they can create their own custom photo gifts.
Best keepsake engagement gifts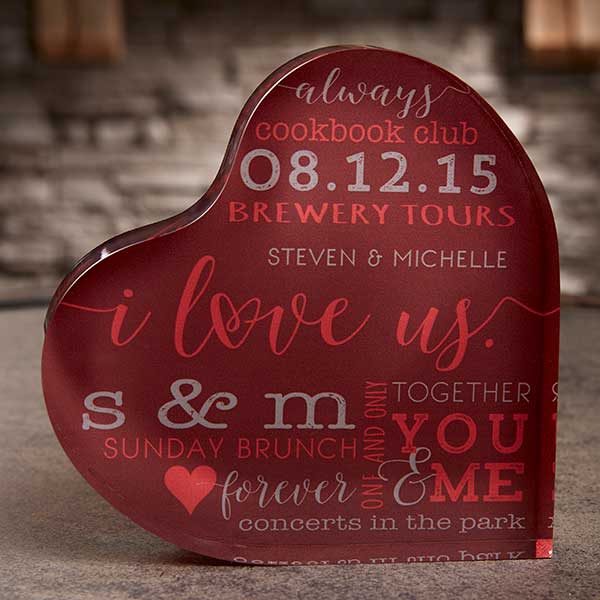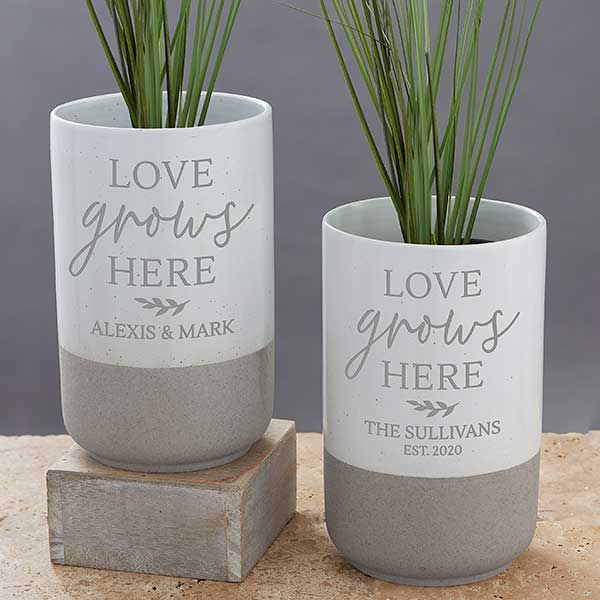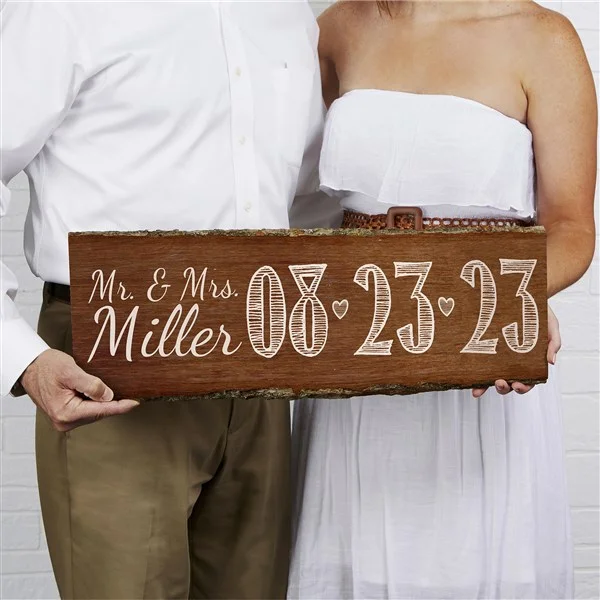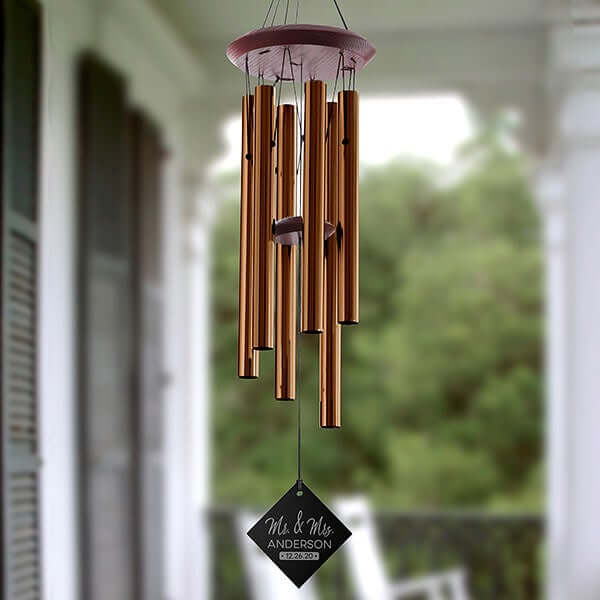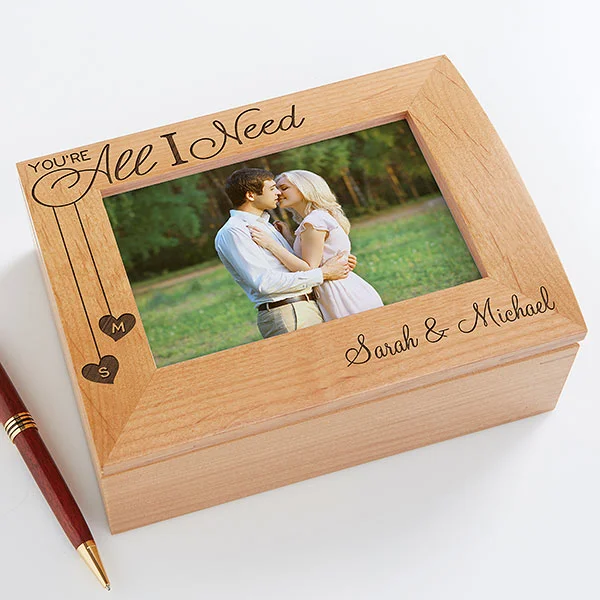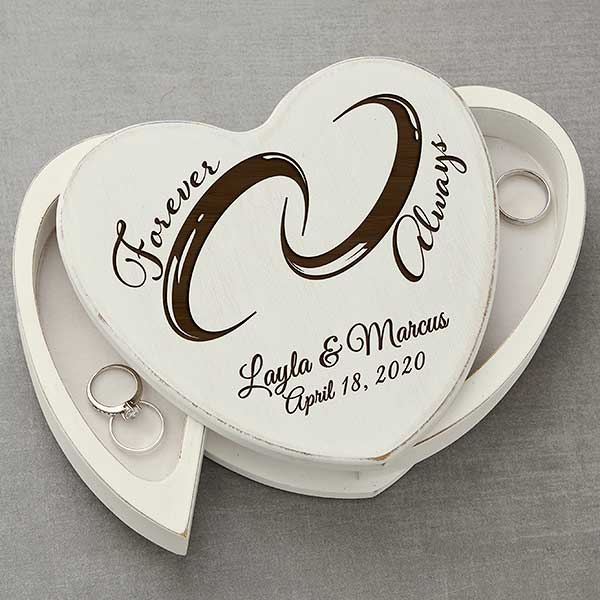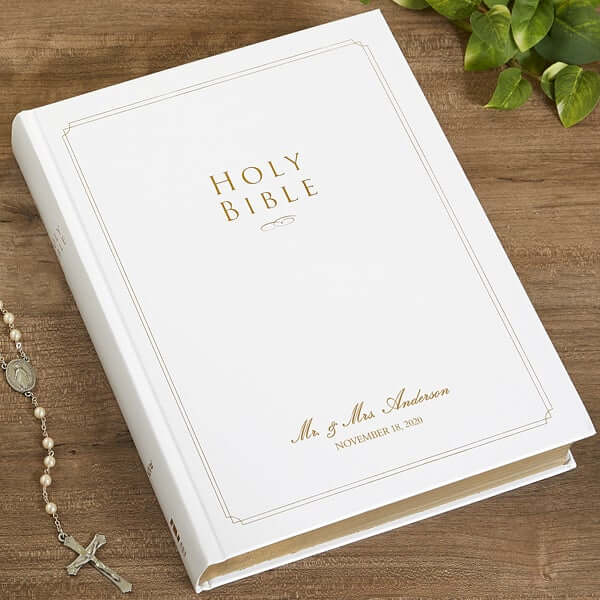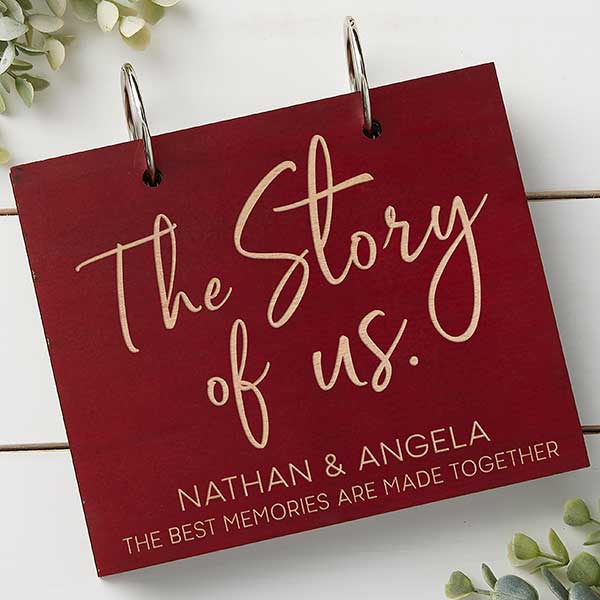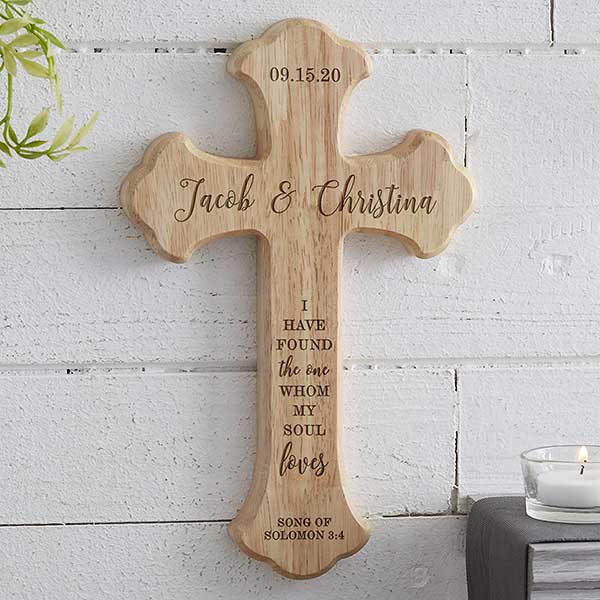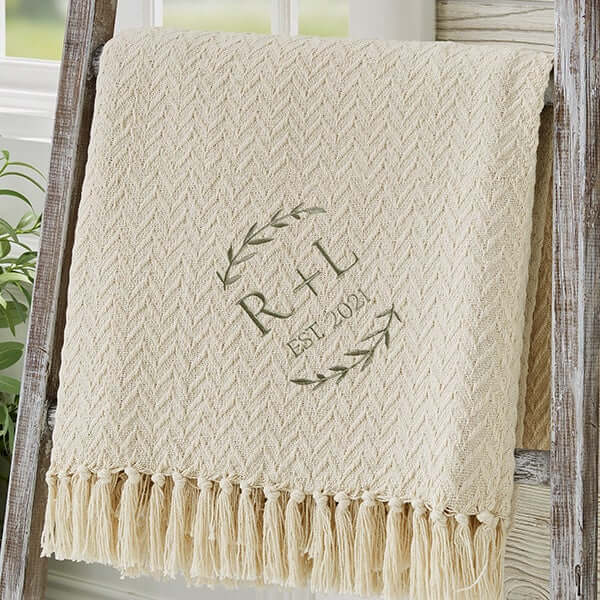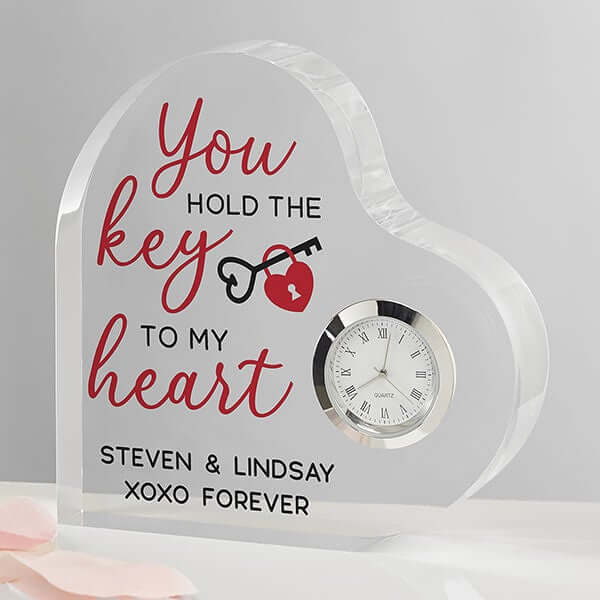 When looking for a great personalized engagement gift, consider the things you can customize, such as their names, titles (Mr. & Mrs. or Wifey & Hubby), a special date, and other custom details. Heirloom-worthy gifts include items they will hold on to and pass on to their kids, such as a personalized family bible, embroidered afghan, custom-made wall sign, and other keepsakes.
Best practical engagement gifts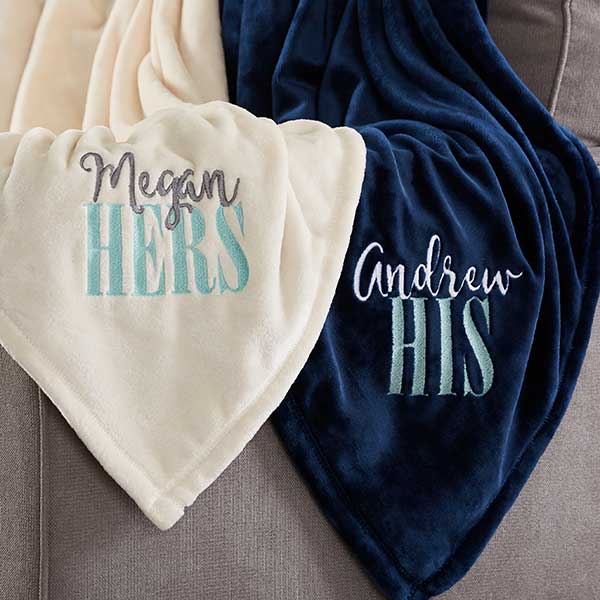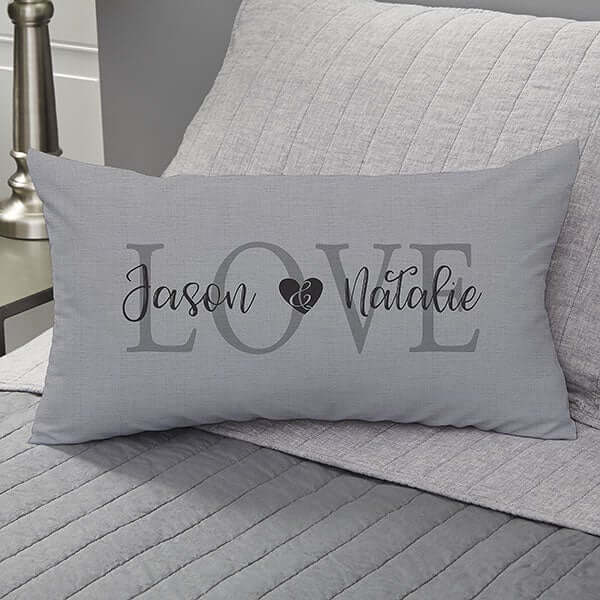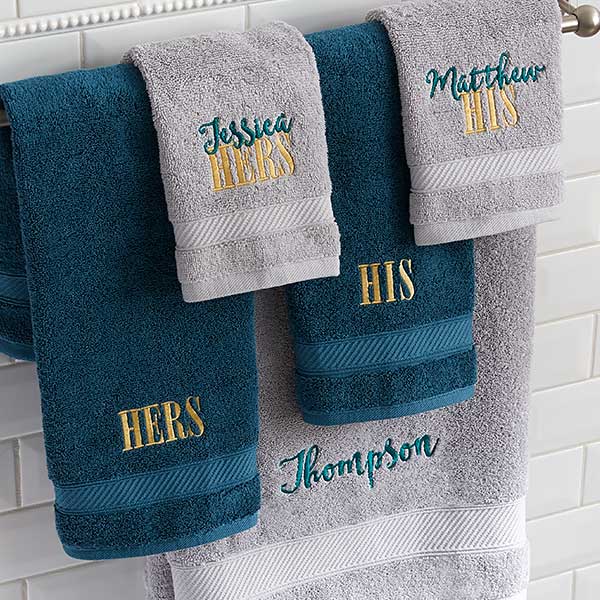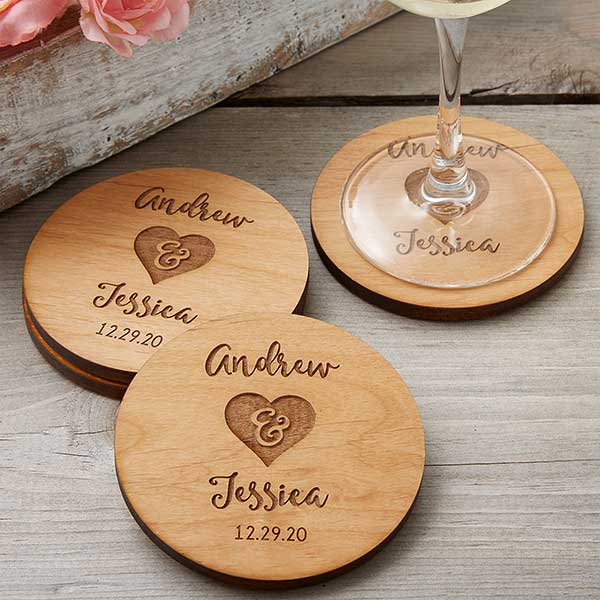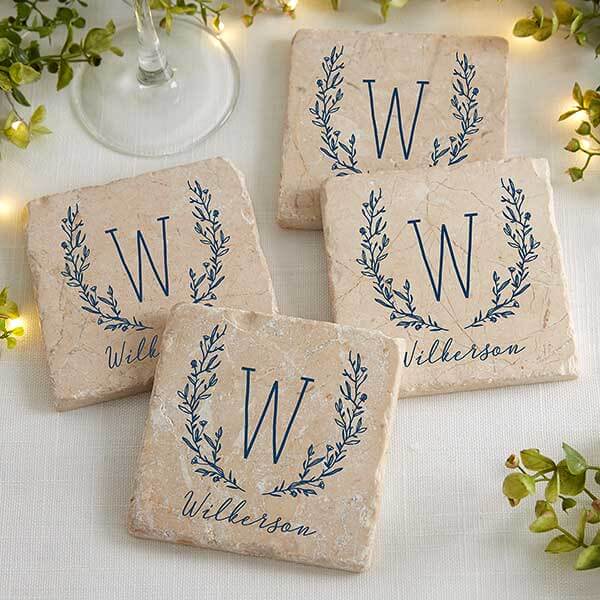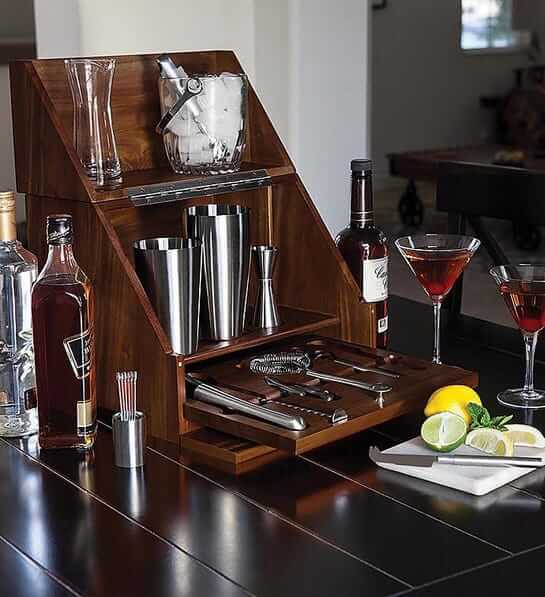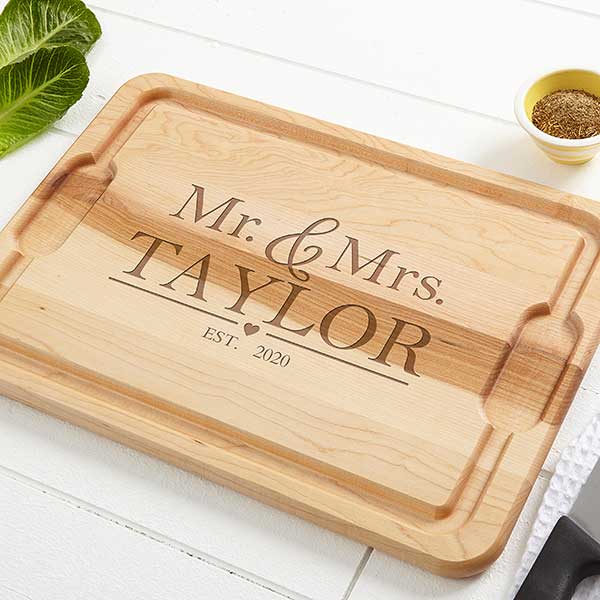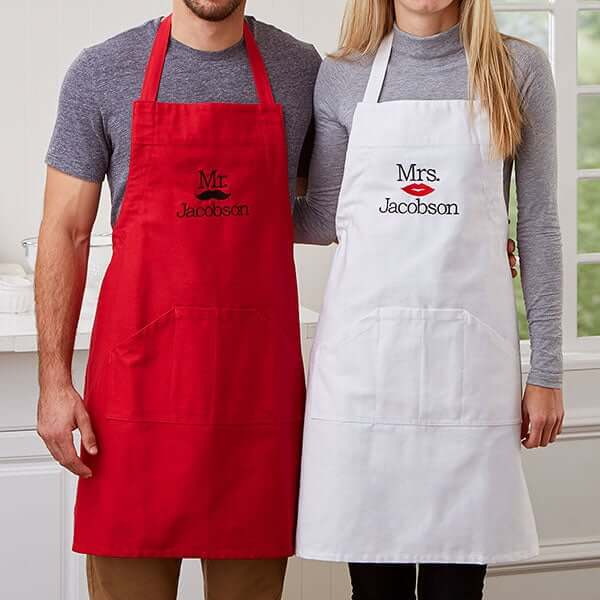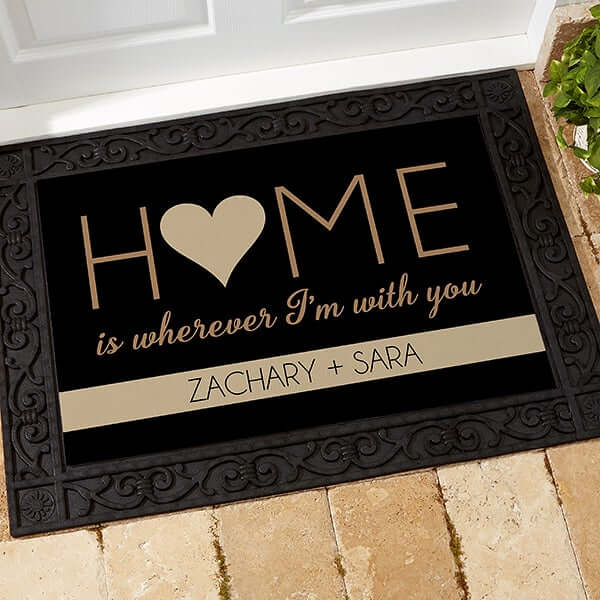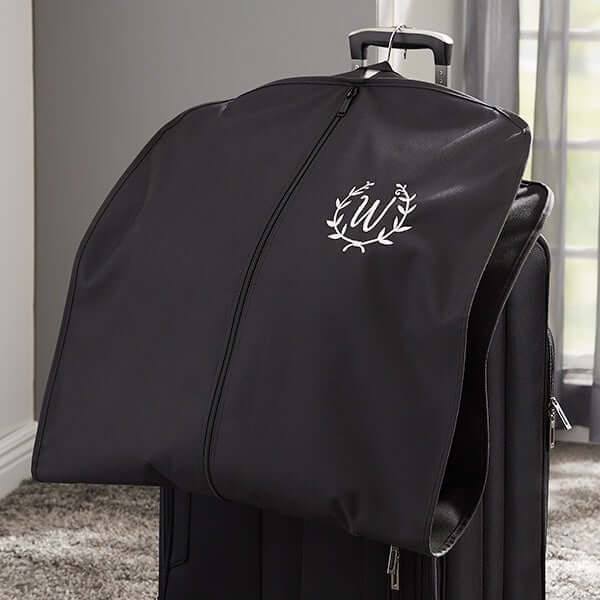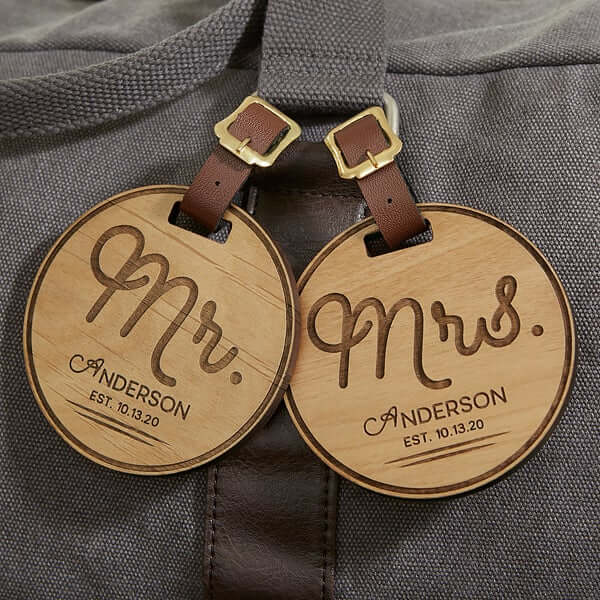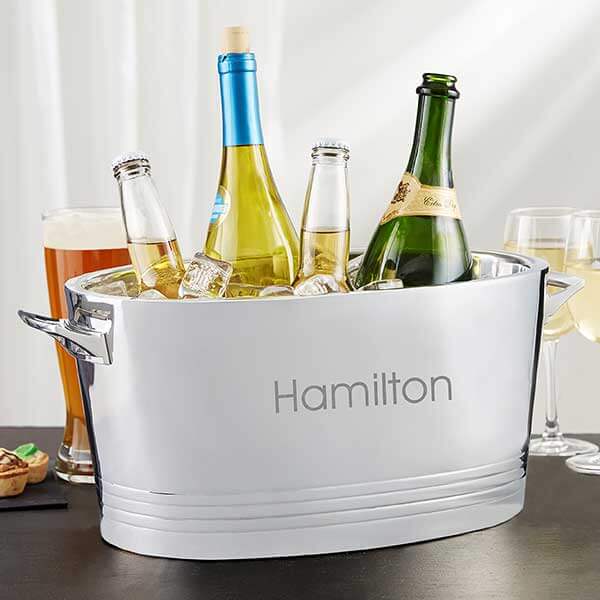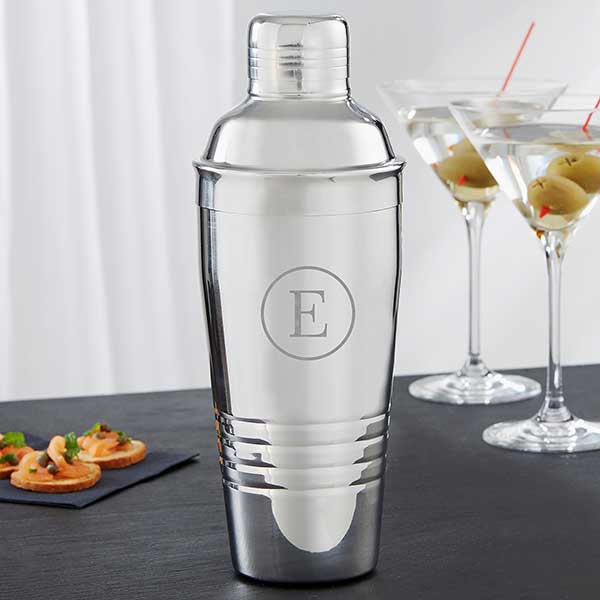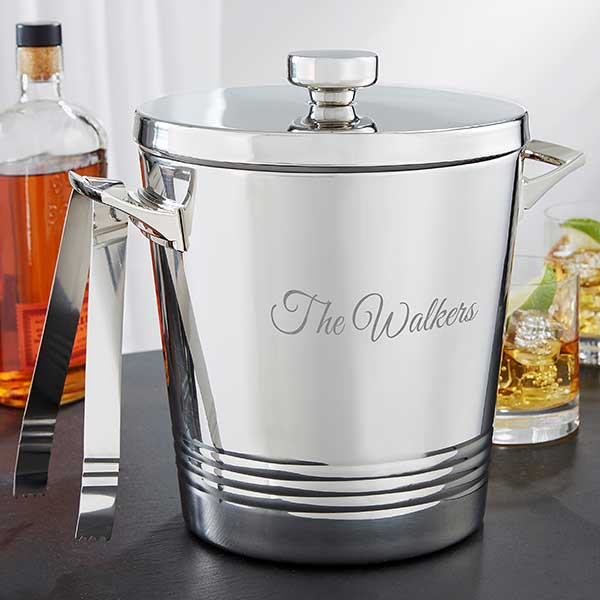 Travel gifts are wonderful gift options that are practical and fun. The couple will likely be traveling for their honeymoon, bachelor and bachelorette parties, or maybe even the wedding itself. A set of luggage tags, garment bags, toiletry and travel cases, shoe and lingerie bags, and other travel accessories all make thoughtful engagement gifts.
Unique engagement gifts for her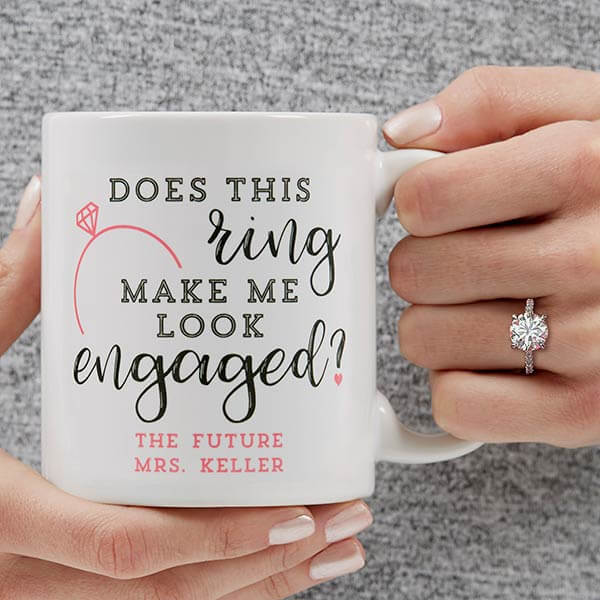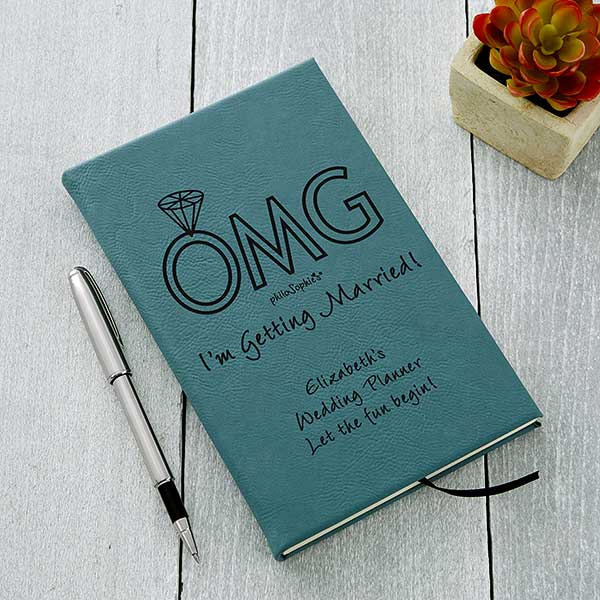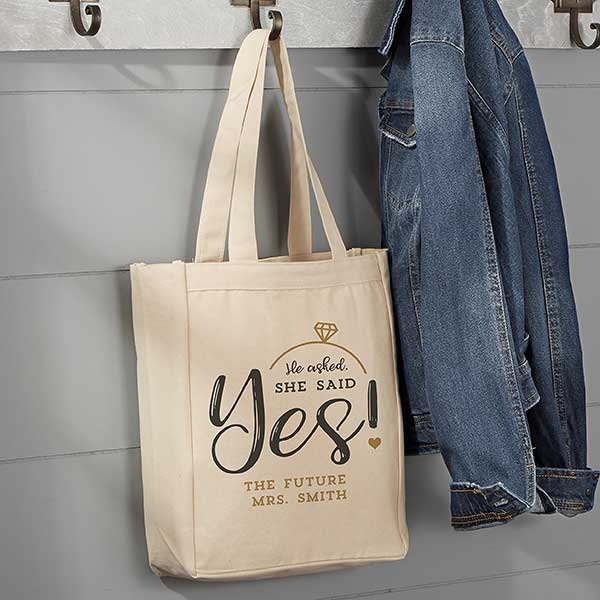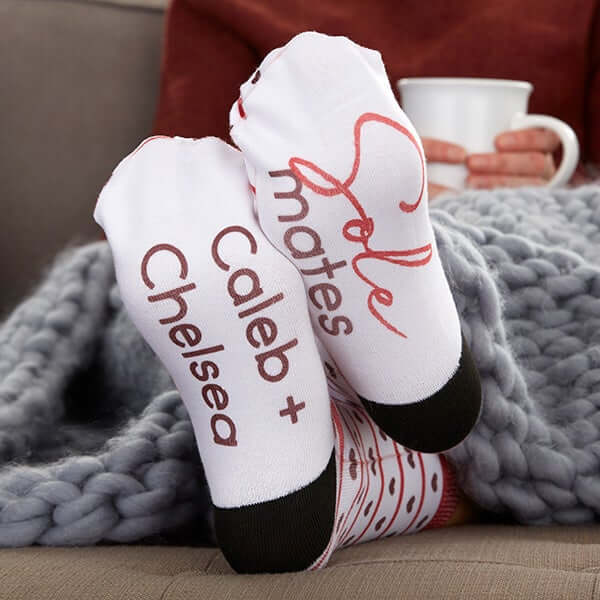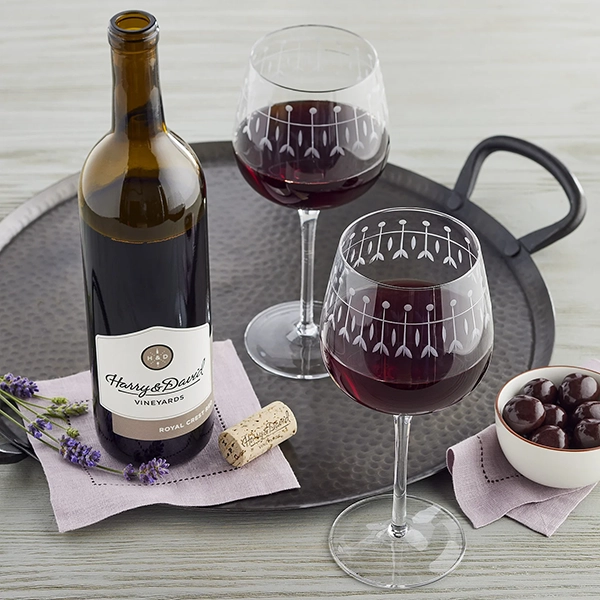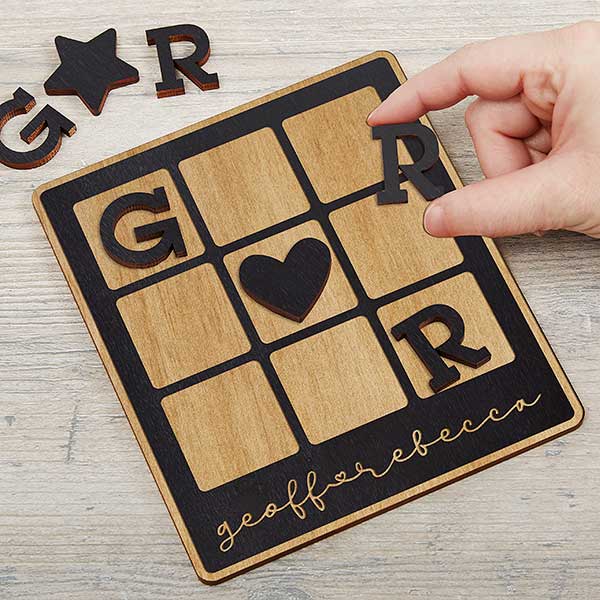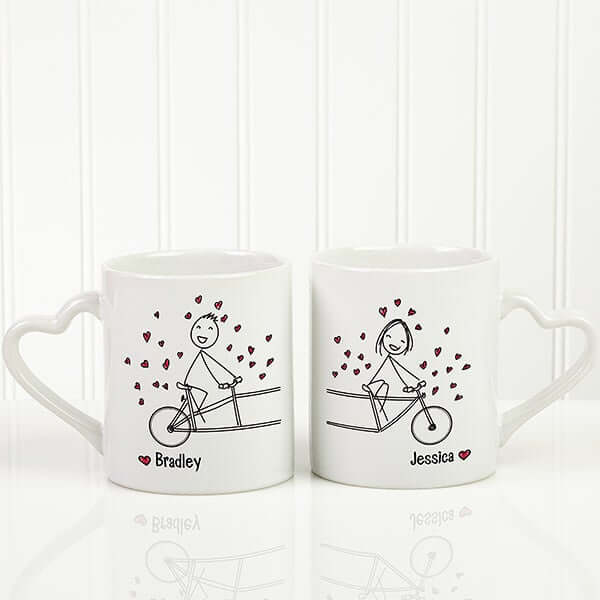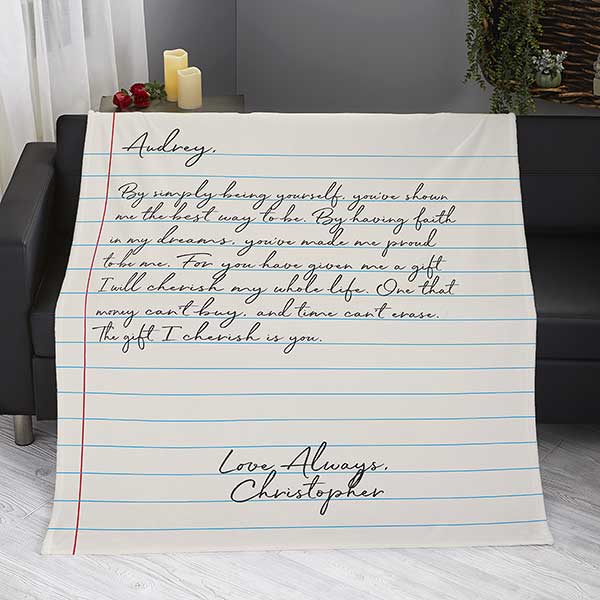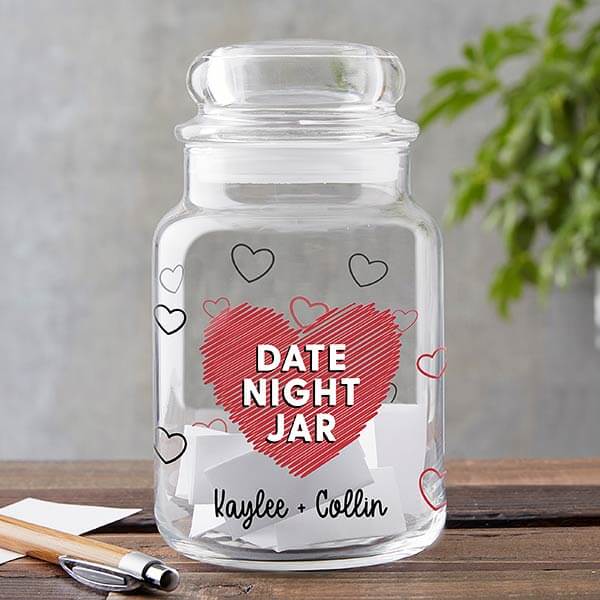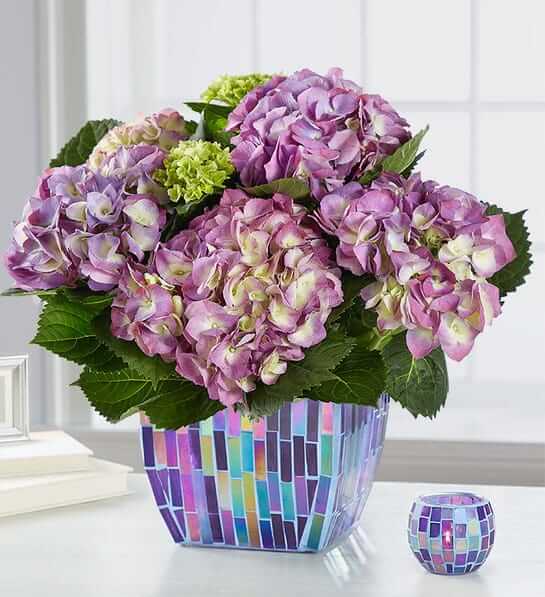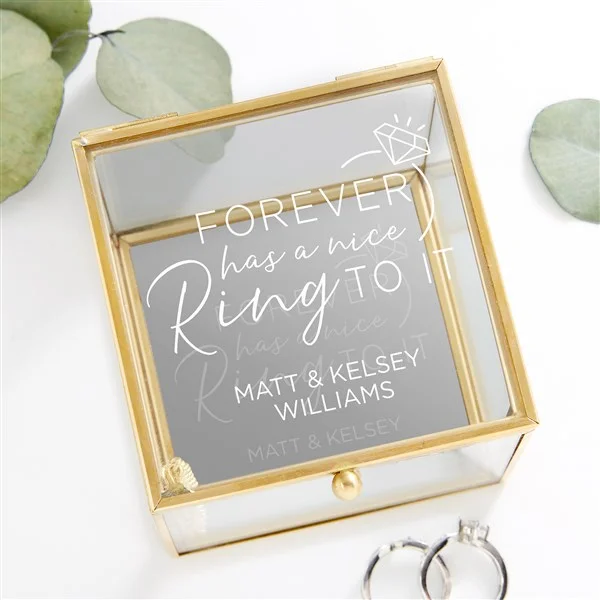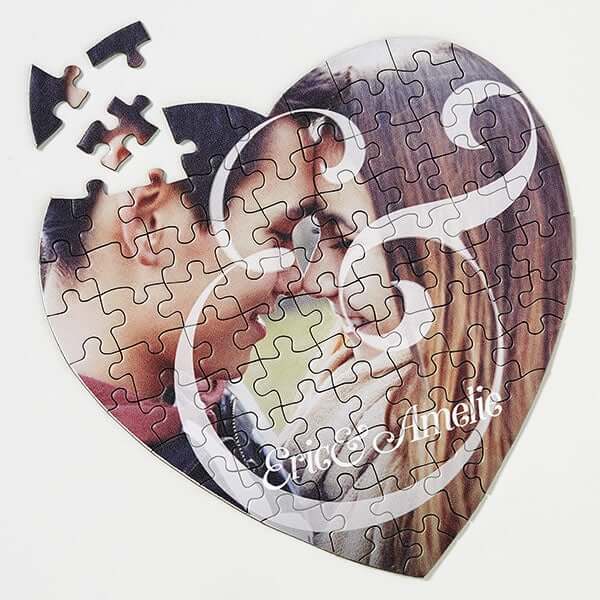 This is the time the newly engaged gal will want to show off her ring and dream about her big day. The best engagement gifts for her include a lovely place to put down her new engagement ring at night, a good wedding planner, a canvas tote to hold all her wedding inspiration and ideas, and a fun coffee mug to keep her going. Of course, every newly minted fiancée would also appreciate a day at the spa.
Do I Look Engaged? personalized coffee mug or wine cup
Spa gift card
Her favorite bottle of wine or bouquet of flowers
Date night jar filled with date night ideas
Unique engagement gifts for him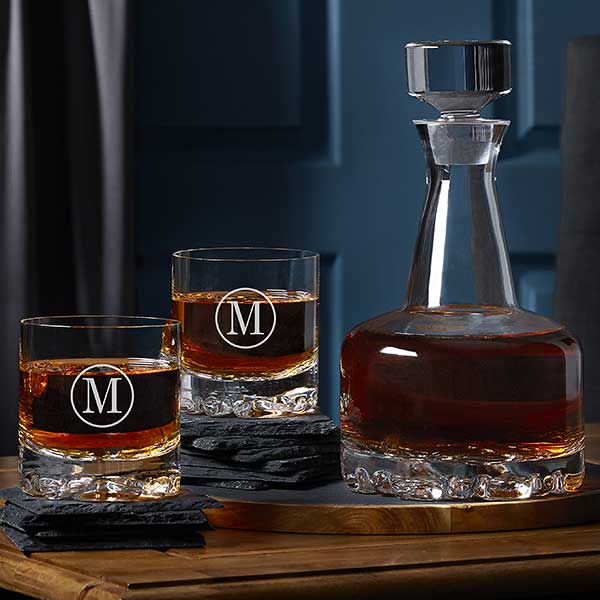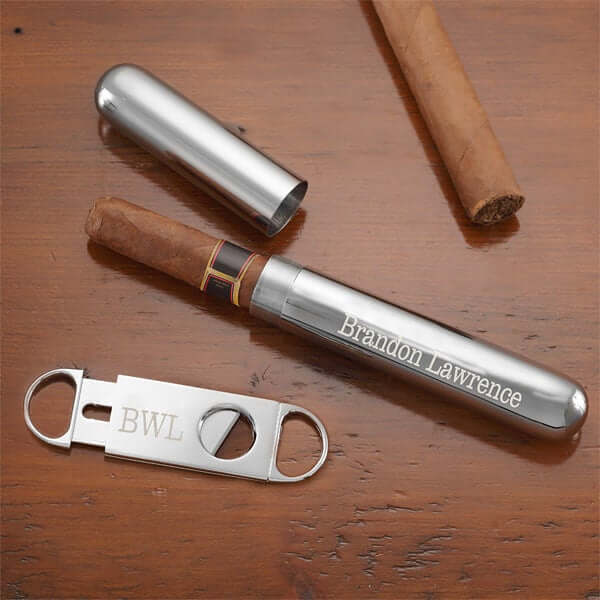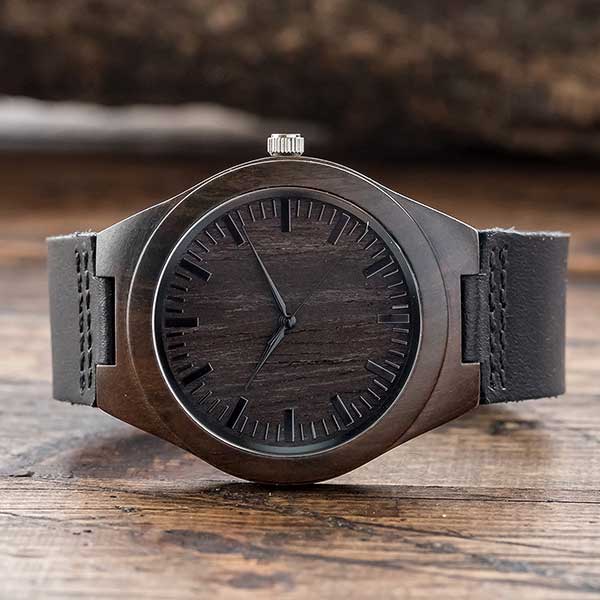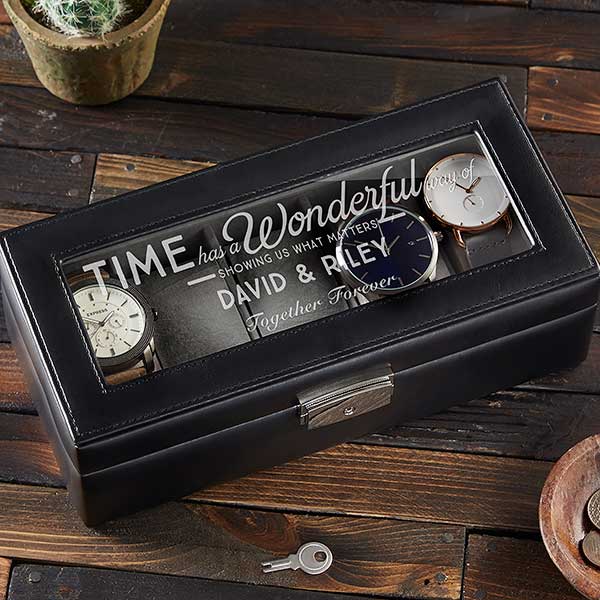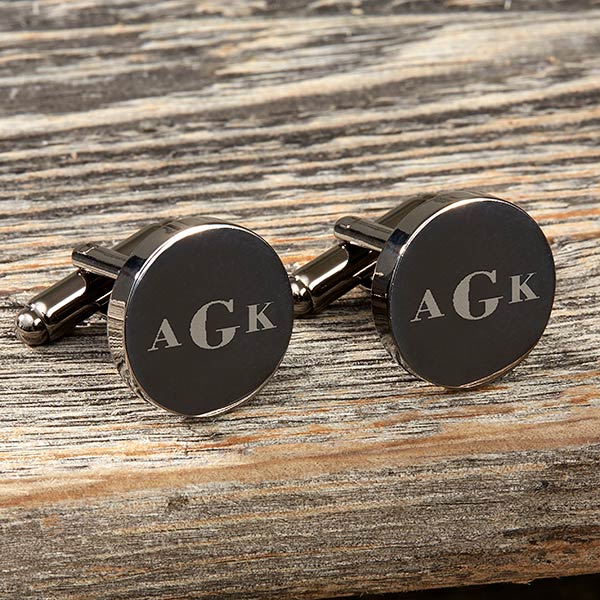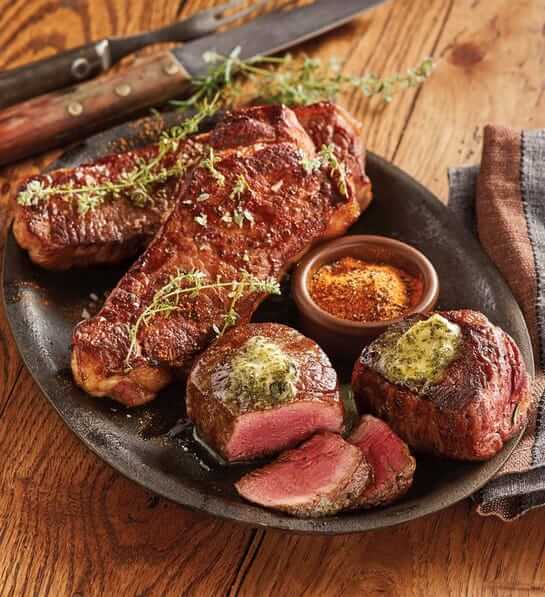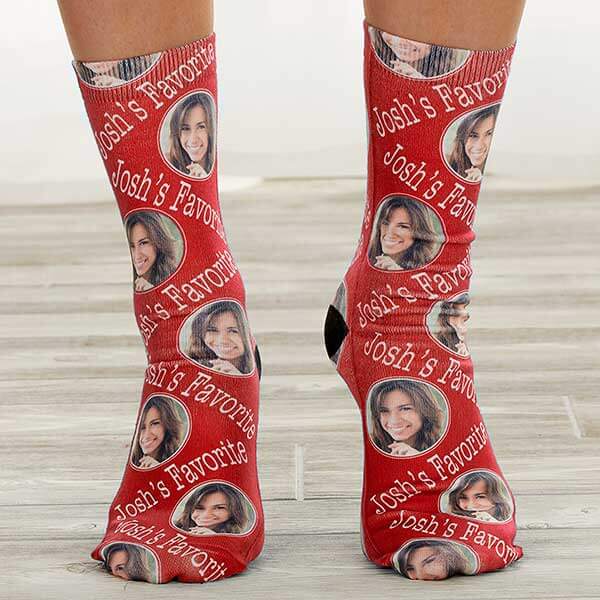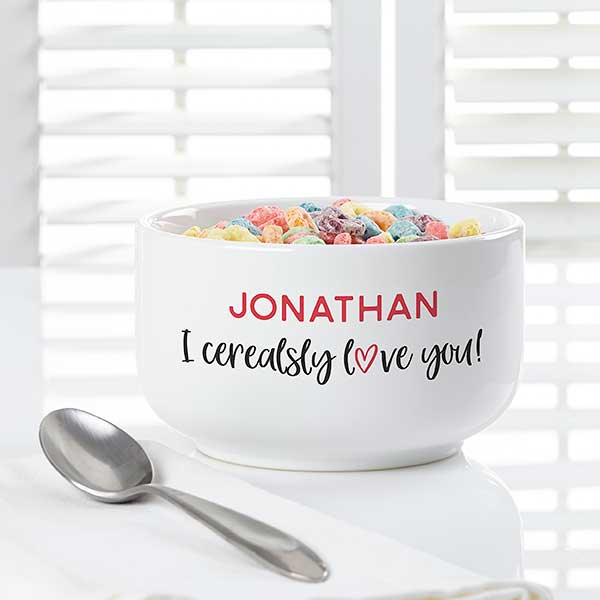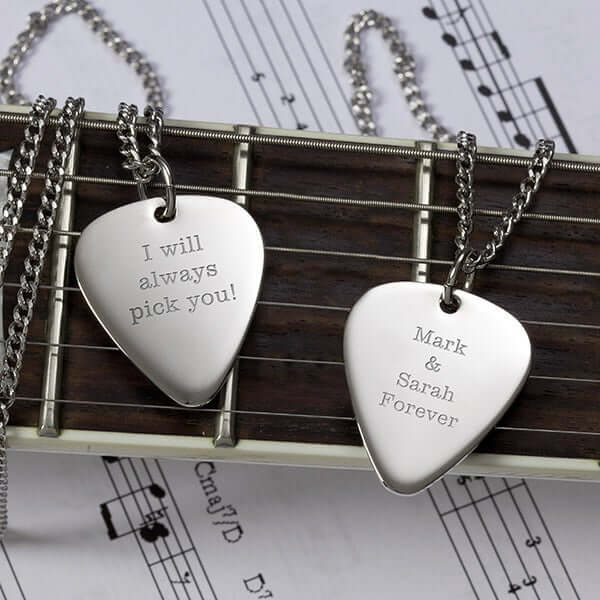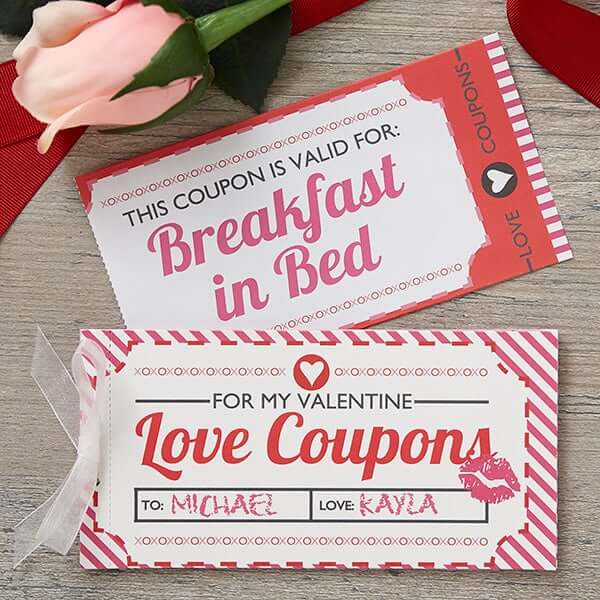 In addition to giving him a hearty congratulations, treat the newly engaged guy to a memorable gift he can enjoy, such as a good cigar, his favorite bottle of whiskey, or a package of gourmet steaks. If you're not attending an engagement party but want to give the groom-to-be something to celebrate this momentous occasion, personalize a gift just for him. A set of engraved cufflinks, custom watch box, or personalized cigar case and cutter set are all great options. If you're shopping for your fiancé, surprise him with something fun and romantic, such as a photo Rubik's cube or set of love coupons you can create just for him.
Engagement gifts under $25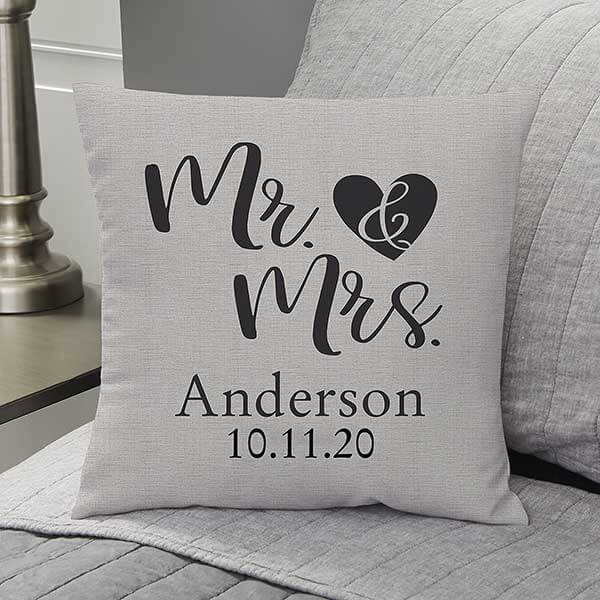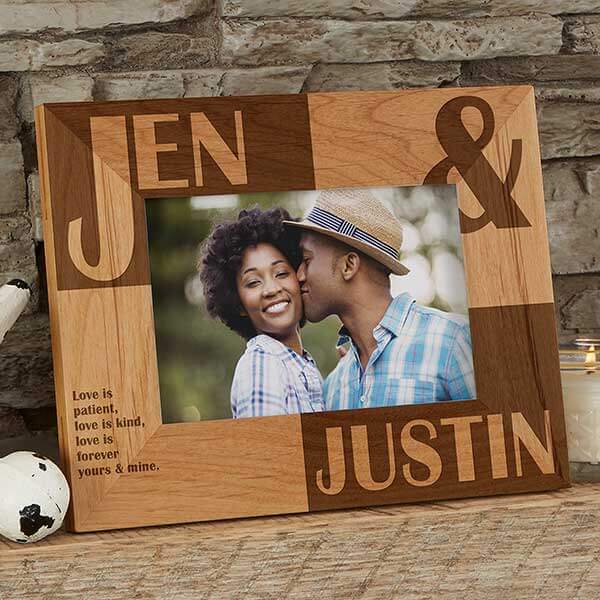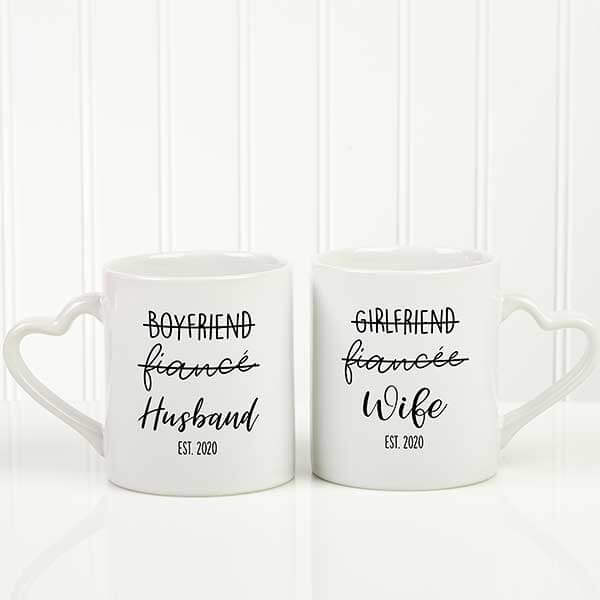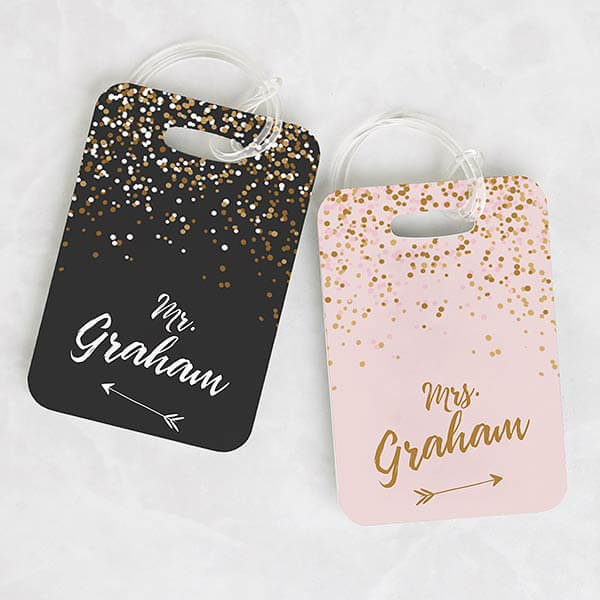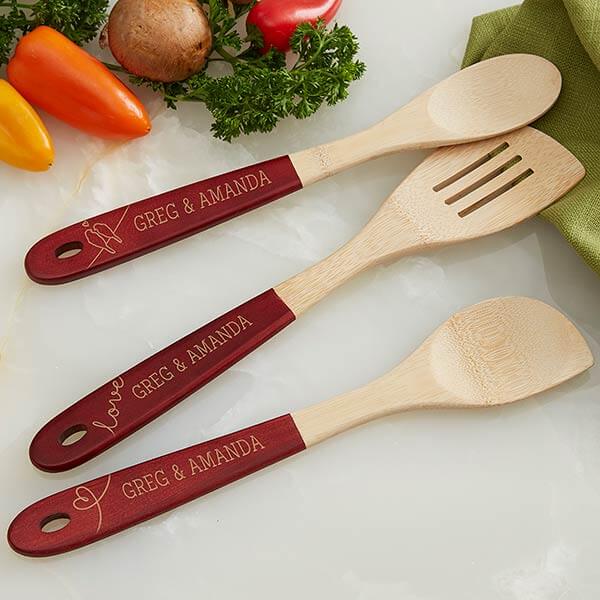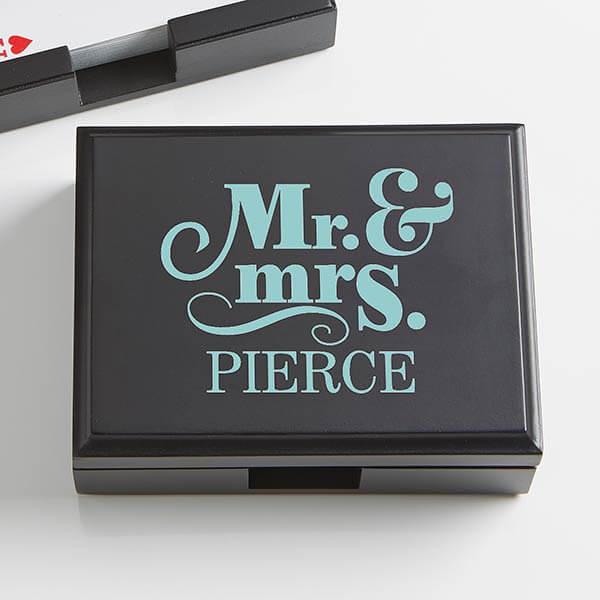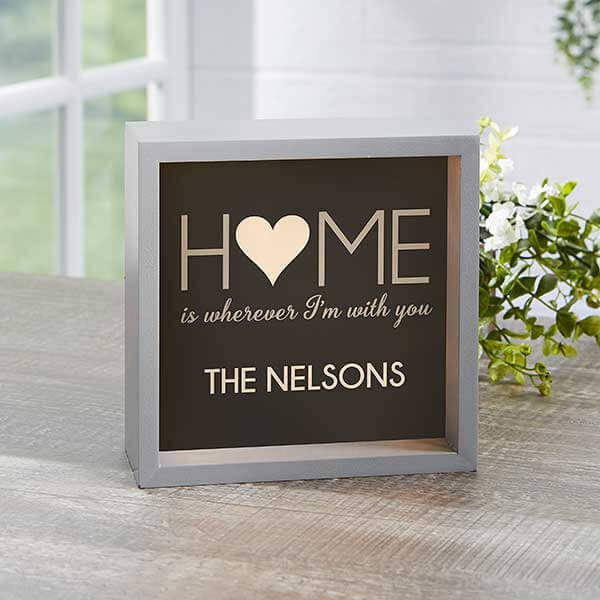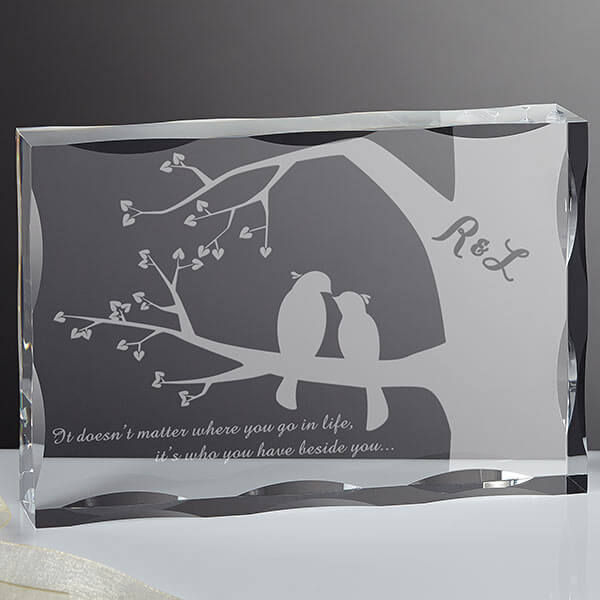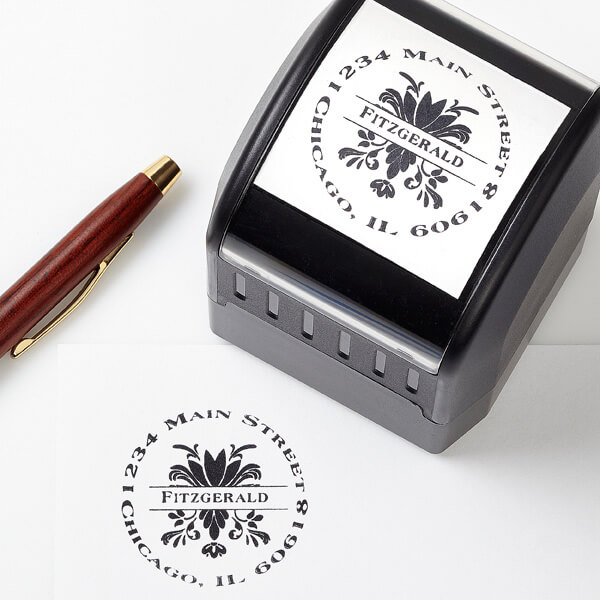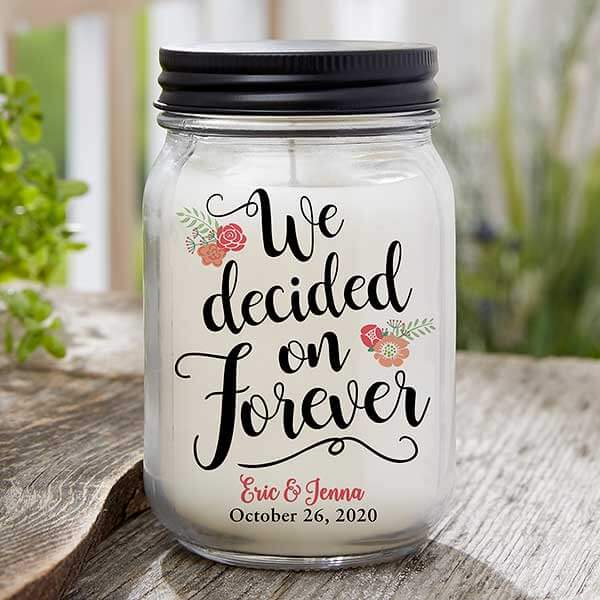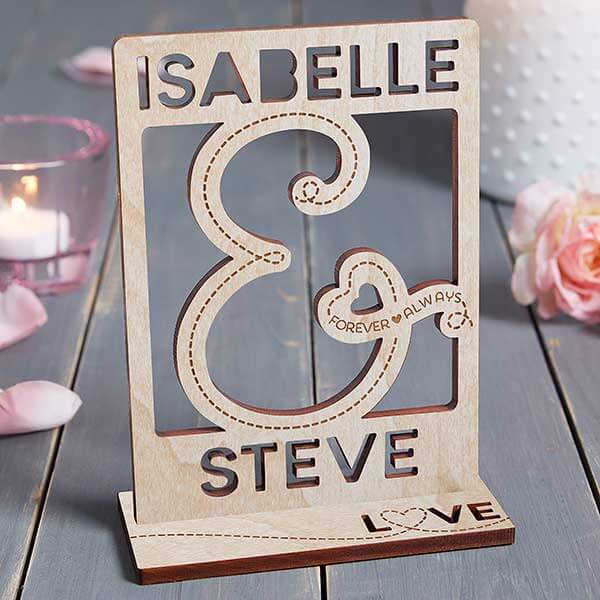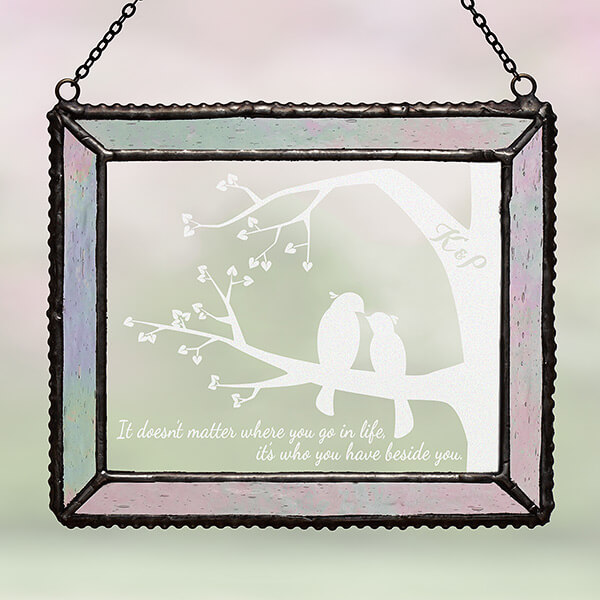 Say congratulations with either a fun or meaningful gift that will get them even more excited about the wedding and their bright future ahead. Whether you're attending an engagement party or not, a small, personalized engagement gift will show that you took the time to find something special.
Engagement gifts under $50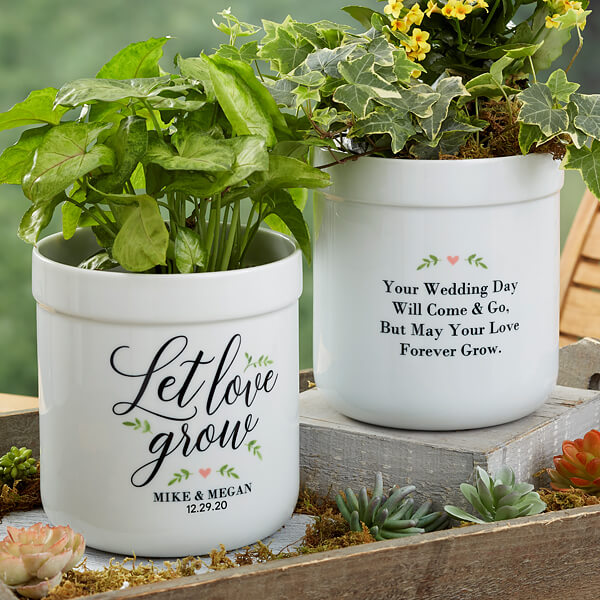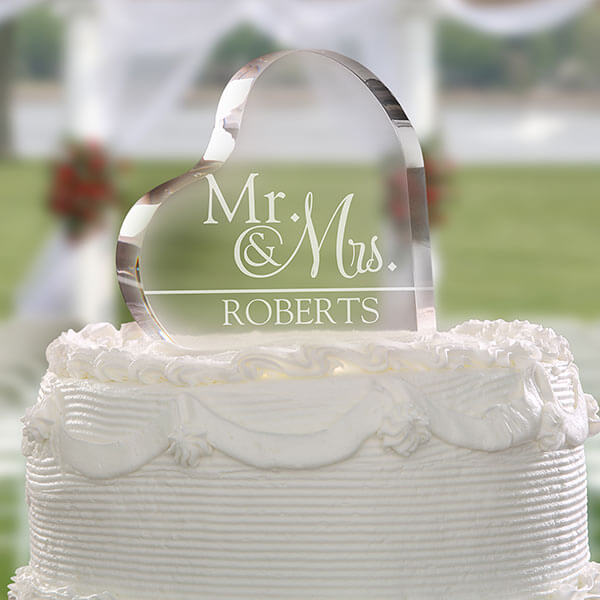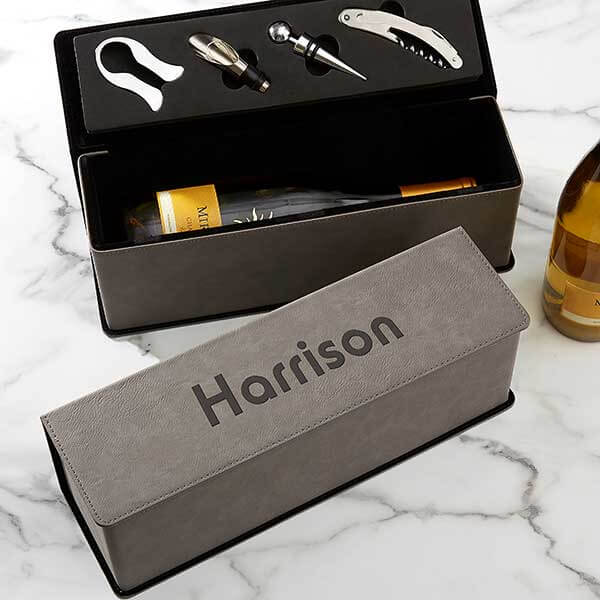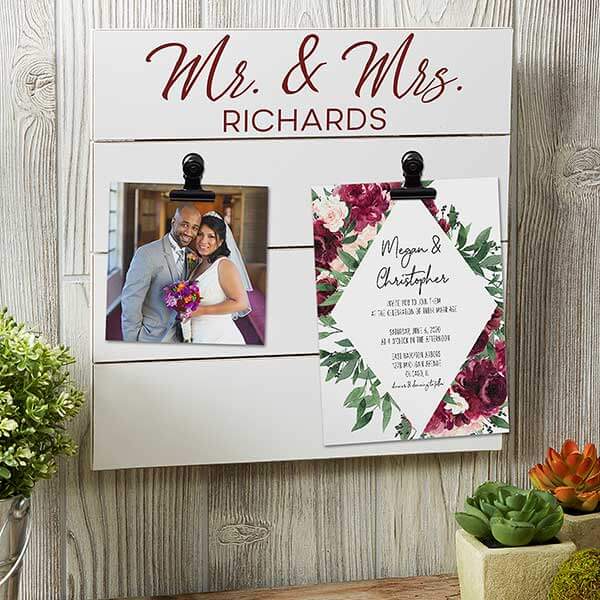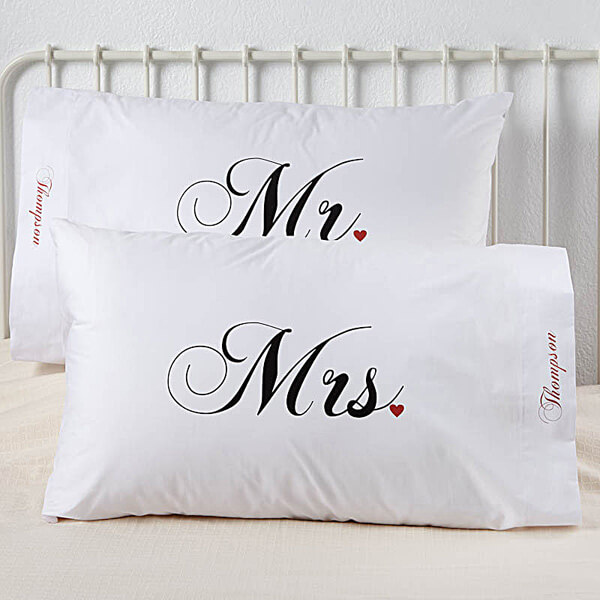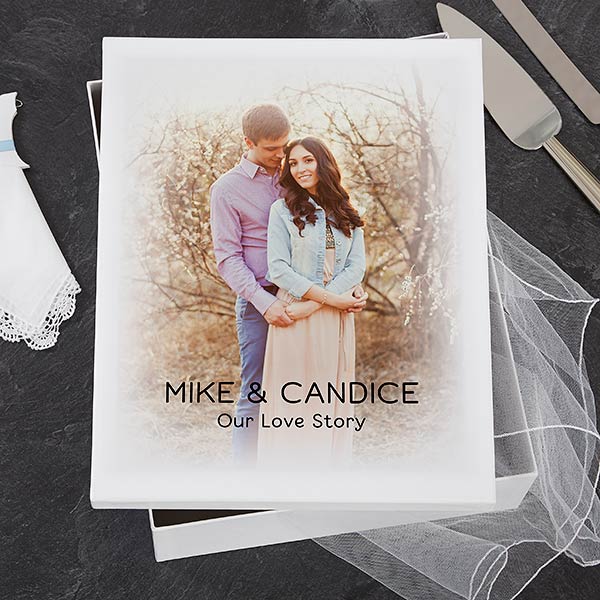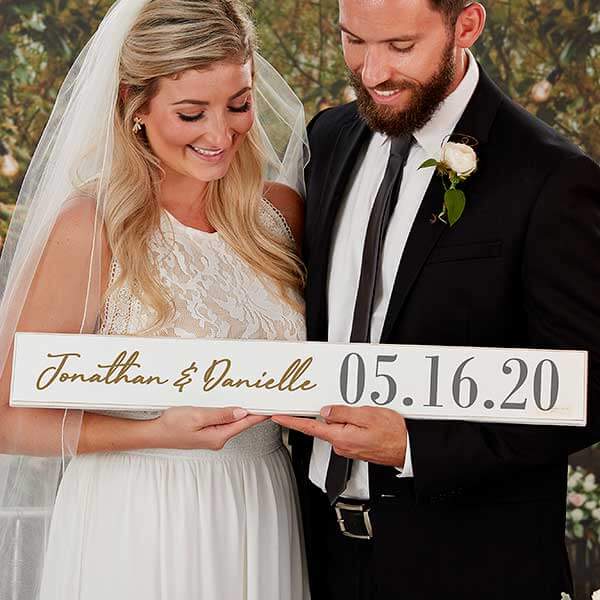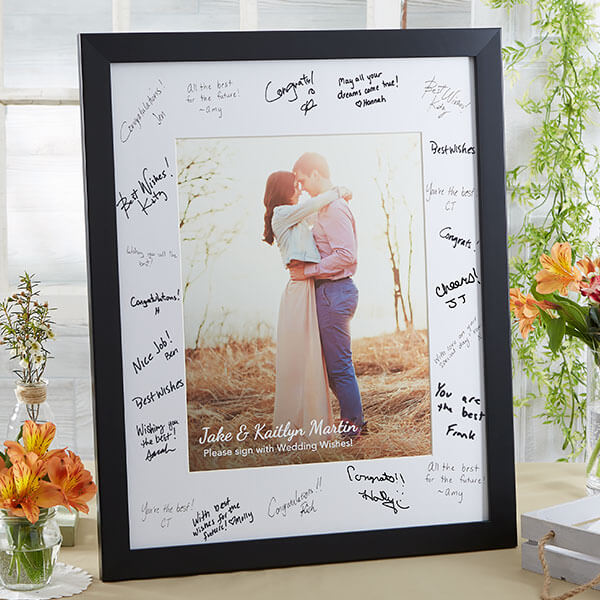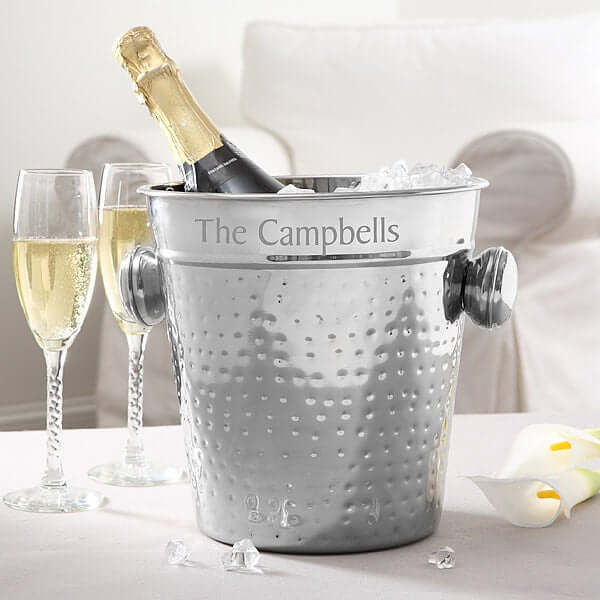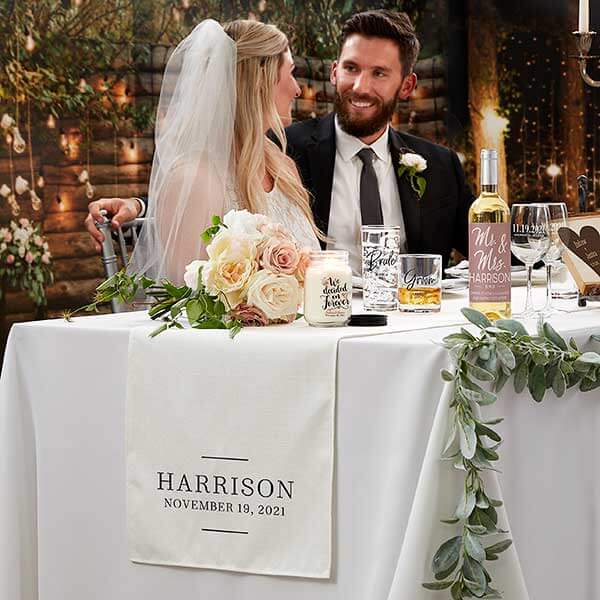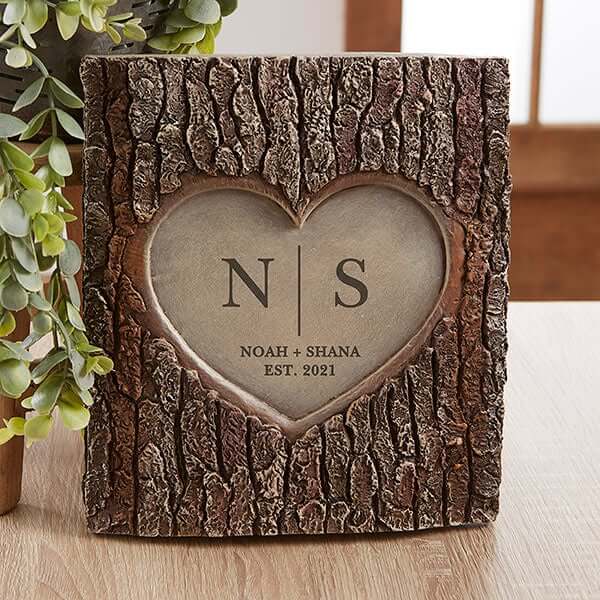 Finding creative and unique engagement gifts becomes much simpler when you personalize the items to make them more special and meaningful. Here are several trendy and popular gift options that will make a nice surprise for the couple lucky in love — and all cost less than $50.
Engagement gifts under $100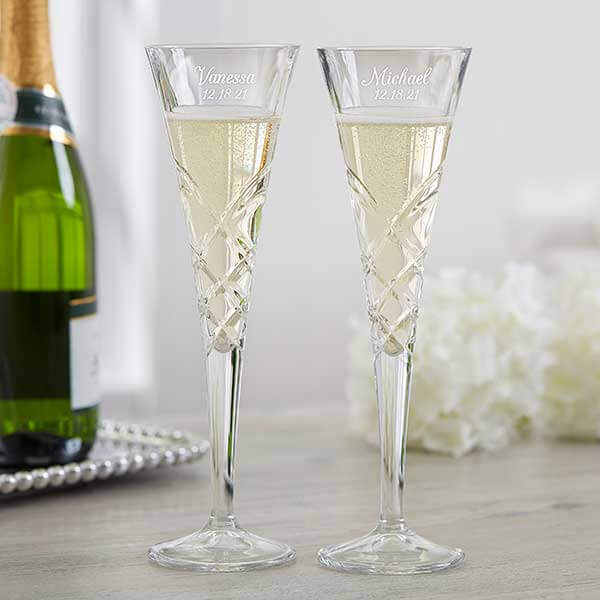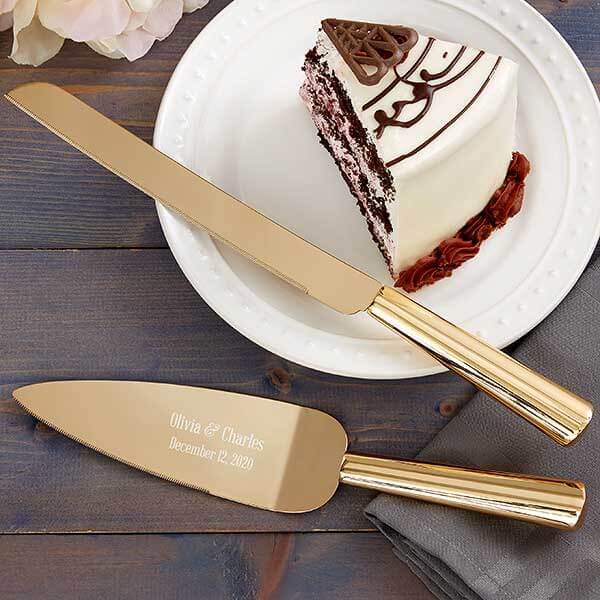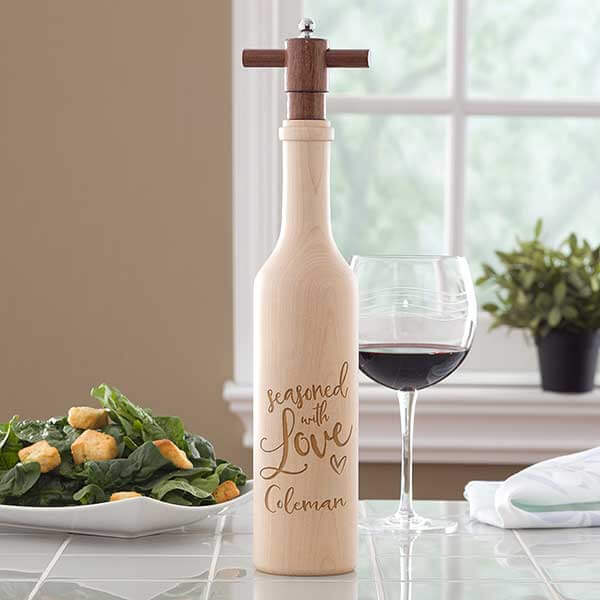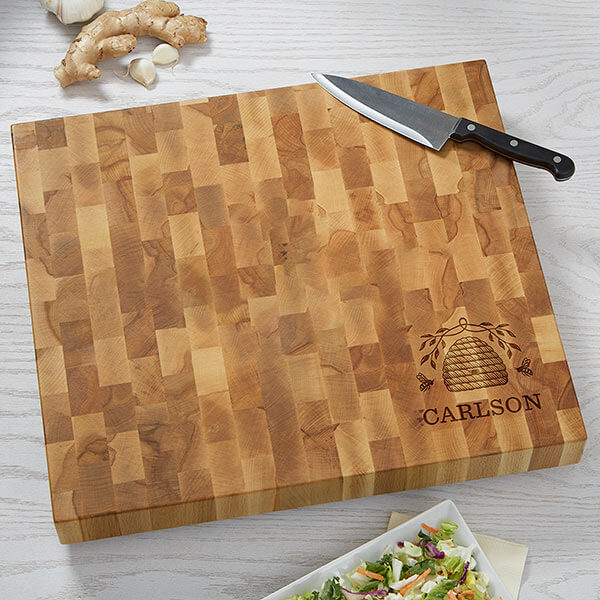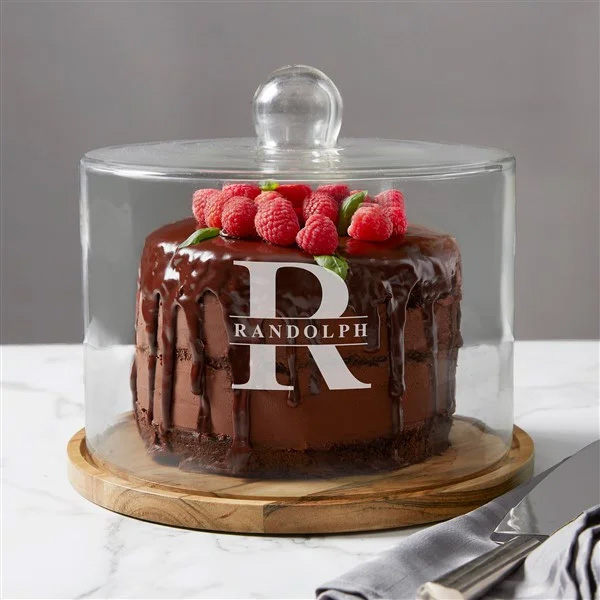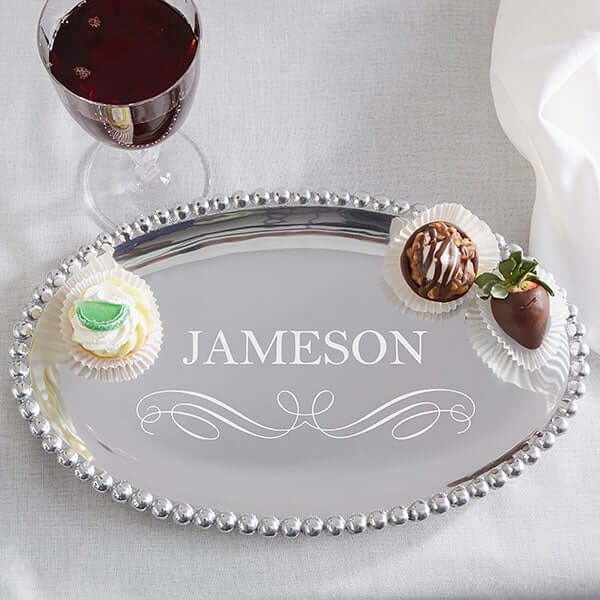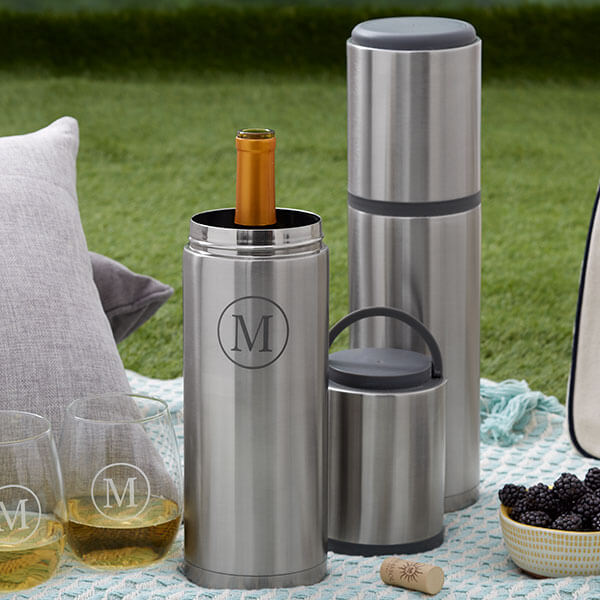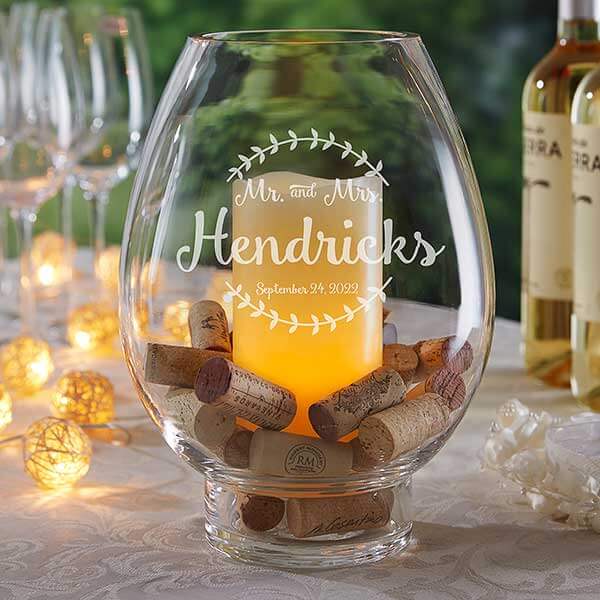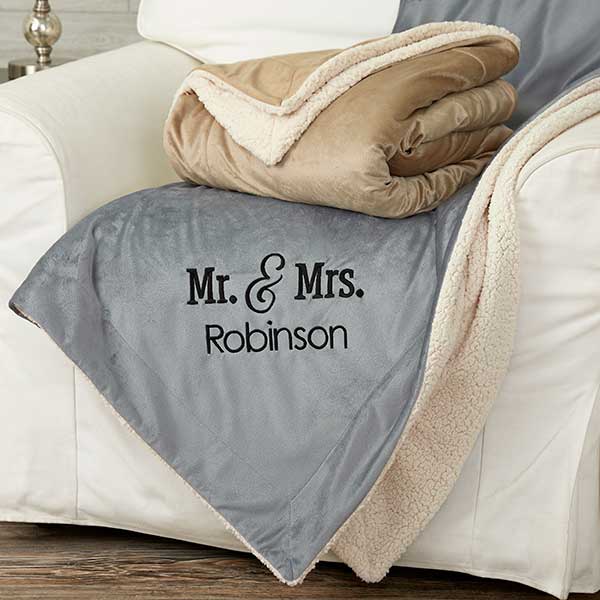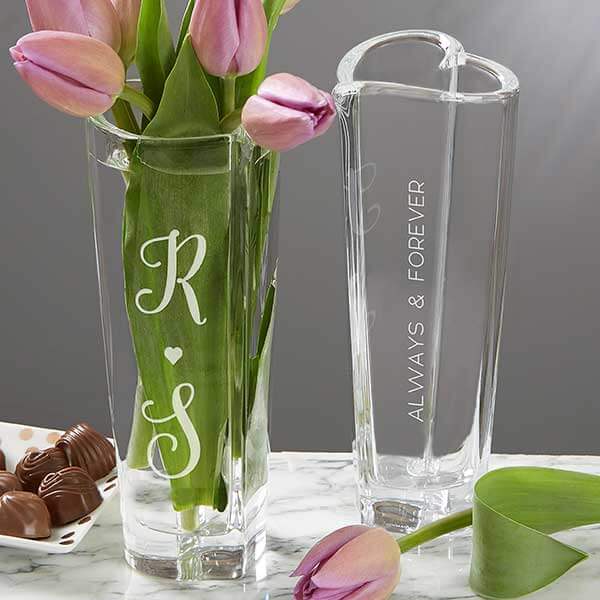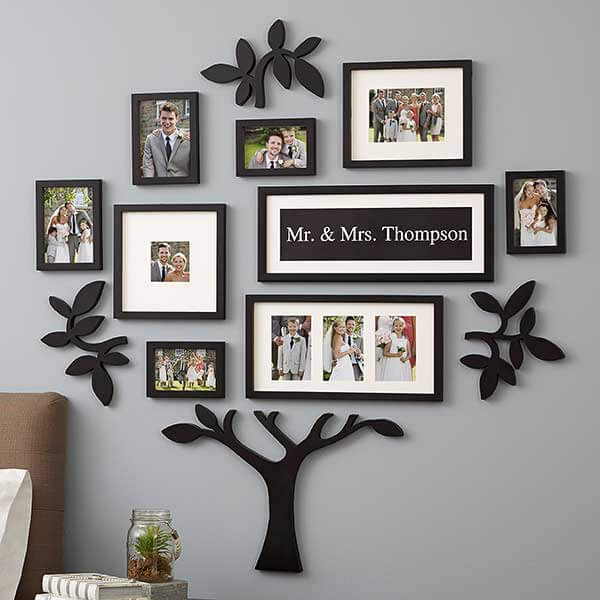 To really make an impression, find unique gifts the happy couple can treasure for a lifetime. These classic and traditional engagement gifts include a crystal cut vase and silver engraved serving tray, along with some more modern and fun options all below $100.
BONUS: 10 DIY engagement gift ideas
These DIY gift ideas are sweet, charming, and truly beautiful. The best thing about them is that the couple will know that they came straight from the heart.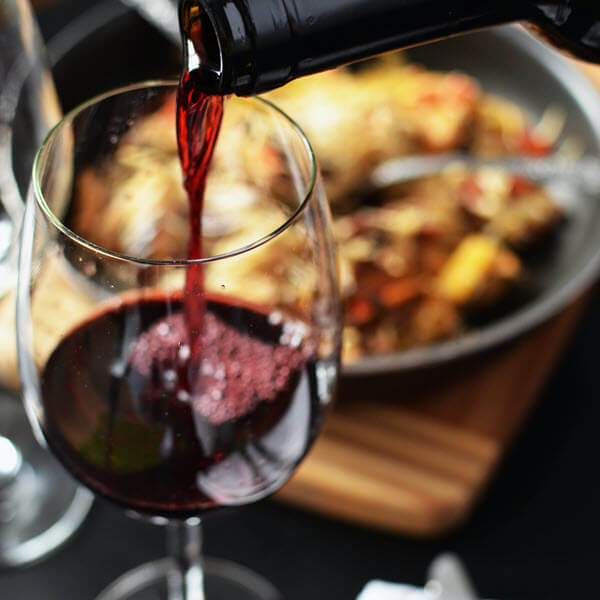 A homecooked meal, a bottle of wine, with a handwritten note.
A matching or coordinating set of monogrammed luggage tags
Milestone wedding wine set with homemade wine labels or wine tags
A set of hand-painted ring dishes with their initials
DIY charcuterie board with their favorites
Tickets to an event or performance you know they would enjoy
A photo book or album with their couple photos
DIY wedding planner
DIY personalized engagement ornament