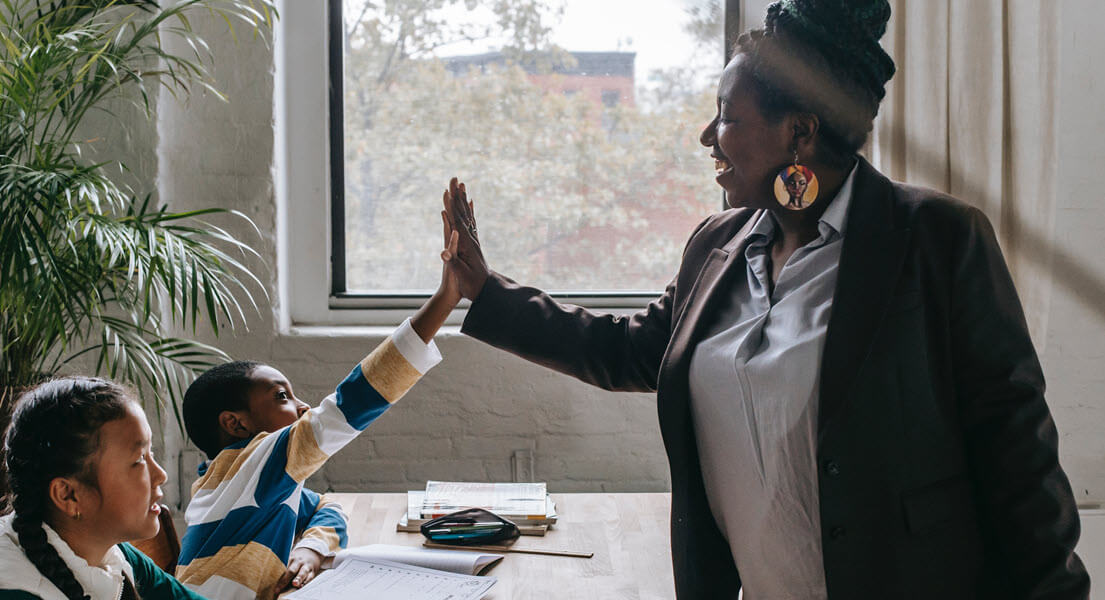 11 Aug

5 Helpful Tips For A Smooth Back To School Transition

Find helpful tips for parents and kids on preparing socially and emotionally for back to school 2021-2022.

With no end in sight for the COVID-19 pandemic, school continues to pose challenges, worry and unpredictability. The 2021-2022 back to school season is unlike any other, especially for kids who have been in remote or hybrid learning during the entire 2020-2021 school year. And even for kids who attended school in person last year, trading in a lazy summer schedule for a structured school day can be tough on kids of all ages.

That's why we put together some great tips for parents and kids to help make the 2021-2022 back to school transition go as smoothly as possible.
1. Get Kids Excited About Back to School
There's no better way to get kids excited about going back to school than by announcing that it's time for back to school shopping! Let the kids pick out their first day of school outfits, a new backpack, school supplies and learning essentials.
Breaking the news to kids that summer is almost over is never easy. A back to school shopping trip will help soften the blow by remining kids that a fresh, new year is upon us with endless possibilities ahead! Picking out their favorite school supplies, outfits and more will help them warm up to the idea of going back to school. You can also find ways to have fun with your first day of school photos!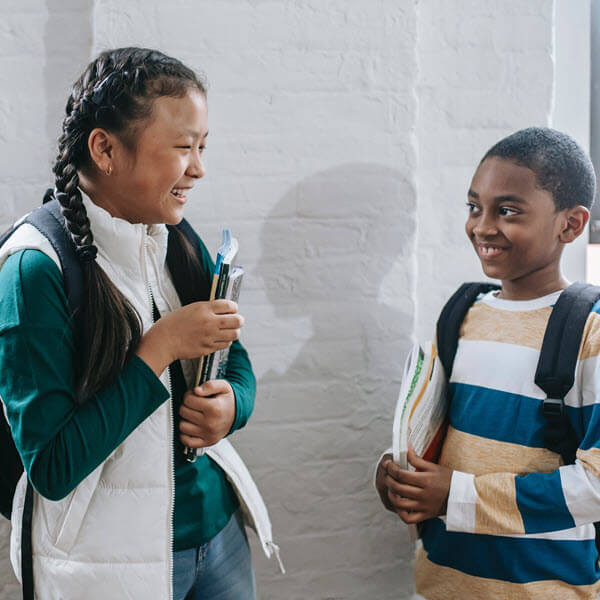 2. Discuss Kids' Concerns, Worries & Anxieties
Validating your child's feelings about the virus, school, friends, or anything else they may be worried about is important. Make sure to listen, ask questions and set a positive tone. Give your kids plenty of opportunities to discuss these things, bring up their ideas and most importantly, let you know how they feel.
Parents, grandparents and other close family should help set a positive, encouraging attitude about COVID-19 and how it will affect kids in the 2021-2022 school year. Be honest with your kids, but also reassure them that they will be safe and happy at school. Sure mask wearing isn't the best, but most younger kids don't see it as a negative thing until they hear from someone else that it is. The point is, most kids are sponges and will absorb the attitudes and behaviors that they see around them. Setting a positive, encouraging tone is really the key for the 2021 school year.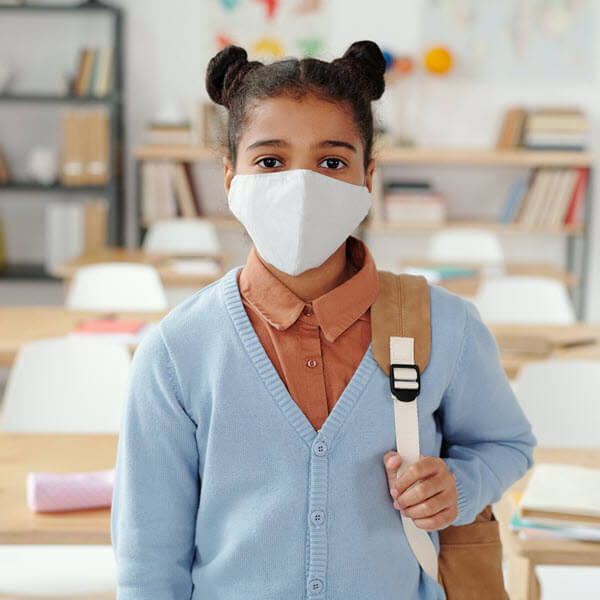 3. Get In The Back to School Routine
Practicing your morning and after school routines is a great way to reduce stress and make the first few days of school start off more smoothly. Get the whole family into a back-to-school mindset by figuring out the best routine for everyone – yes, even parents! This might involve adjusting wakeup times, creating to-do checklists or charts for kids, and encouraging independence (more on that below).
Get yourself and your children in the habit of preparing as much as possible the night before. This includes outfits, backpacks, lunches and anything else that's required in the morning. Adding a bedtime routine with a consistent sleep schedule can also be helpful, and it will ensure everyone is getting an adequate amount of sleep.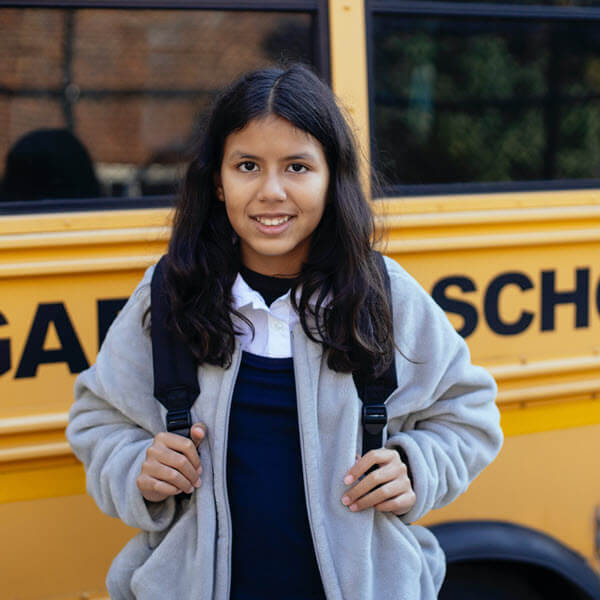 4. Set Kids Up For Academic & Social Success
After so much time away from a typical school setting, some kids might have to adjust to the new pace of a classroom. This is the perfect time to start encouraging more independence. Start by having kids do more of the things you only assist with, like getting dressed, brushing teeth, taking a shower, etc. Then add in some responsibilities, like feeding the dog, folding their laundry, or simple household chores they can complete independently.
Adding in some social activities through structured and unstructured play is also helpful. Take advantage of the summer weather to take kids to the park or setup a playdate where children can reconnect with peers before heading off to school. Kids will have fun and they'll gain confidence. It's a great way to get them excited for the new school year!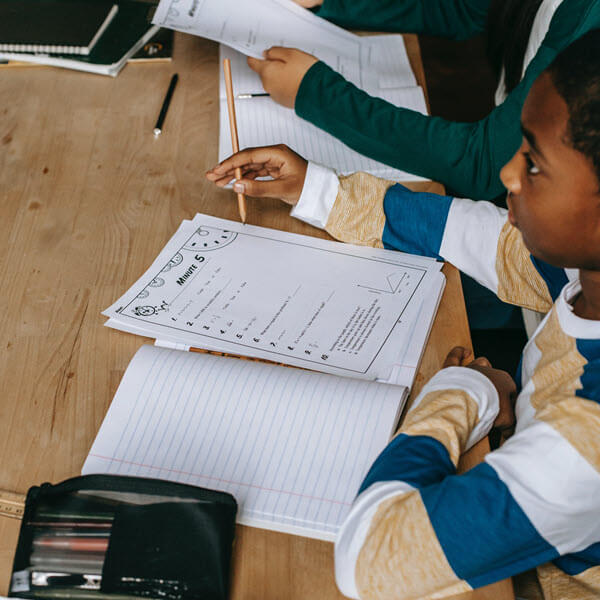 5. If Needed, Get Help
There's no playbook for raising kids in a pandemic. No one has all the answers, but that doesn't mean you have to go it alone. If your child needs help, reach out to the school, the child's teacher, school social worker or counselor, or even their pediatrician. See if your school district or community offers any resources, special programs or seminars that can help parents talk to their kids about going back to school, with advice on addressing fears and anxieties related to COVID.
The most important thing for parents is to keep the conversation going. Help your children make a smooth back to school transition by calming any first day jitters they may have way ahead of time. Ask your kids how they're feeling about going back to school and if there is anything that they're anxious or worried about, like riding the school bus or navigating the school building. You can calm their nerves by explaining everything or taking them on a trial run before school starts, so they know what to expect.
Building confidence and positivity will go a long way to getting the 2021-2022 school year off to a great start!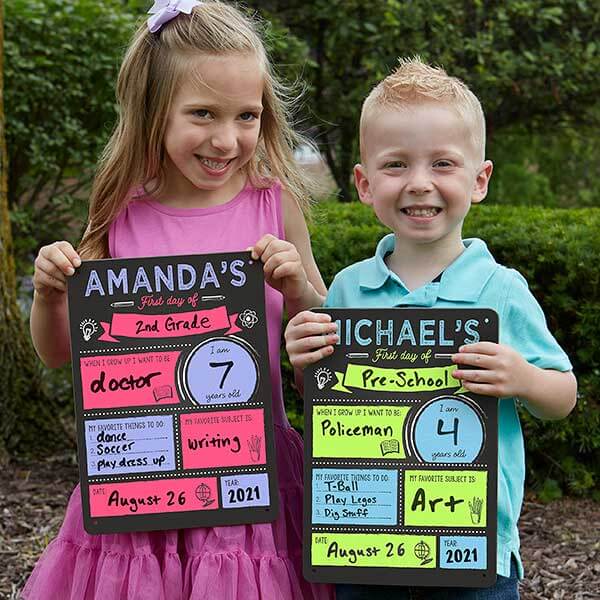 Share Your 2021-2022 Back To School Tips
What are some other great ways to prepare for a successful school year? Share your best back to school tips and advice in the comments or on social with #2021BackToSchool.
.