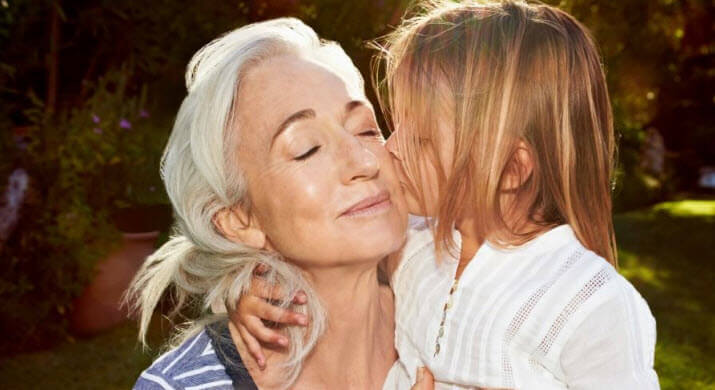 09 Apr

7 DIY Mother's Day Gifts for Grandma To Make Her Feel Special

Find easy, thoughtful and memorable ways to make this Mother's Day extra special for your Grandmothers. Create DIY Mother's Day gifts for Grandma and show her she's always loved and adored.

Whether she's a first-time Grandma or a seasoned Granny with many loving and caring years behind her, she deserves to be honored in a unique and special way this Mother's Day. After all, she is a Mother, too, and should receive just as much recognition as any Mom out there.

If you're looking for ways to make Mother's Day special for your Grandmother, or Mother who is a Grandma to your kids, then here are a few budget-friendly ways to show her that she's important and loved by all of her grandkids.
Create A DIY Mother's Day Gift From The Heart
Start by finding a thoughtful gift or experience that will remind her every day that she's loved and appreciated. Homemade, do-it-yourself gifts are best, especially if you have little hands to help out with creating them. However, our list also includes easy DIY experience gifts that Grandma will love just as much as the things you create.
Whatever DIY gift you choose to create for Grandma, remember that the most important thing is that you're spending time with her letting her know just how much you care bout her and appreciate everything she's done. It's the little things that count, and taking the time to be with her on Mother's Day will make the whole day unforgettable.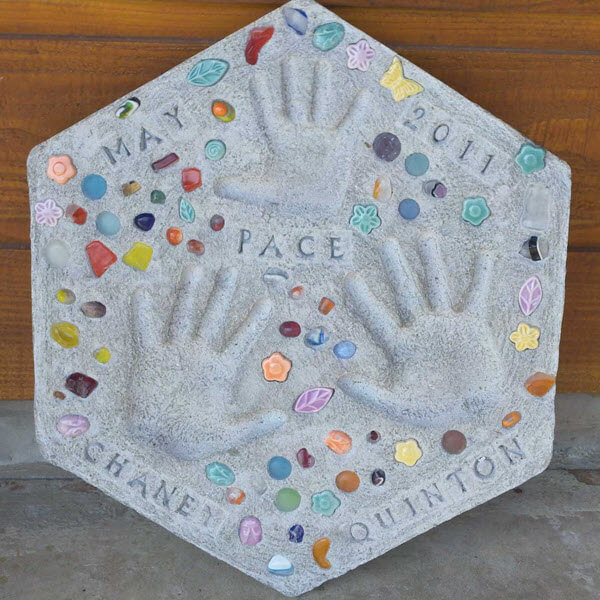 1. DIY Garden Stone for Grandma
If your Grandmother loves to garden or spend time outdoors, create your own DIY Mother's Day garden stone just for her. Decorate it with mosaic tiles, glass beads, small rocks and pebbles, pieces of glass, even broken vintage plates and teacups can be used. Make the garden stone more meaningful by incorporating little handprints or footprints into the design. You can go even further by adding names, the year and more with stamps. DIY garden stone kits are typically available at arts and crafts stores, like Hobby Lobby, or you can put one together yourself.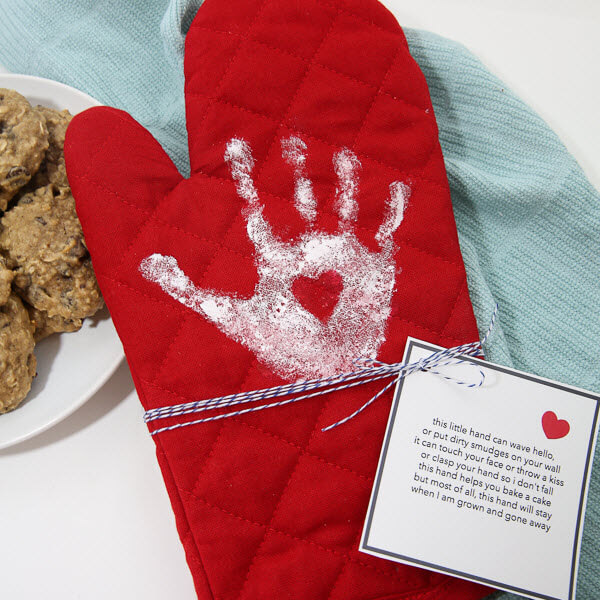 2. DIY Handprint Heart Oven Mitt
If you're looking for a DIY project that's a bit less involved, one of our favorites and easiest DIY Mother's Day gifts for Grandma is this handprint oven mitt. It takes just a few minutes to create and it will make a lovely addition to Grandma's kitchen. This is an especially nice gift for Grandmothers who love to cook and bake. Head over to the Idea Room to get the step-by-step instructions, including a video tutorial.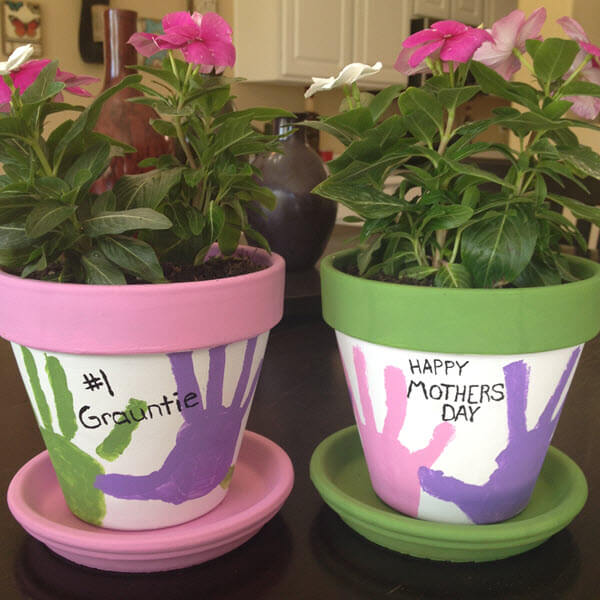 3. DIY Painted Flower Pots
Another fun and easy gift for Nana is a painted flower pot. This one also uses little handprints and works great for a gift from more than one grandchild. Simply choose Grandma's favorite colors to paint an ordinary terracotta pot and add colorful handprints all around. When you're done, just add a blooming flower or an herb and your DIY Mother's Day gift for Grandma is complete.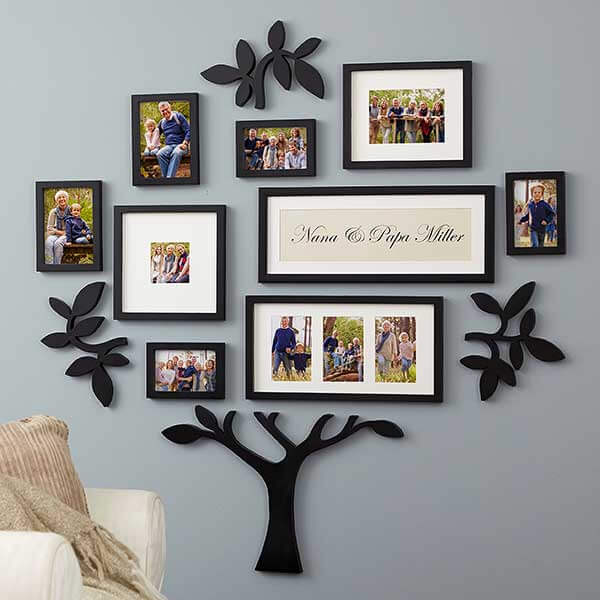 4. Photo Family Tree Gallery Wall
For a different spin on a DIY gift, consider creating a picture frame photo family tree gallery wall for Grandma's home. Help her find her more cherished family photos to display or use this as an opportunity to display more recent family photos. You can purchase a complete gallery wall picture frame kit to fill or design one yourself with canvas prints, frames, wall decals and other wall art decor pieces.
5. Make Her Favorite Meal
Whether it's breakfast, brunch, lunch, dinner, or even just dessert, taking some time to make her favorite food and then enjoying it with her will be a time well spent – and better than any DIY gift. Get all of her grandkids in on the action, setting the table, serving her drinks and of course, keeping her company during the meal.
If you can, try to forego the restaurants, which will likely be very busy and will feel rushed on Mother's Day. Instead, plan the meal ahead of time and make sure you have all of the ingredients at hand on the day of. During the meal, make sure smartphones and tablets are out of sight and the food is accompanied only by laughter and good conversation.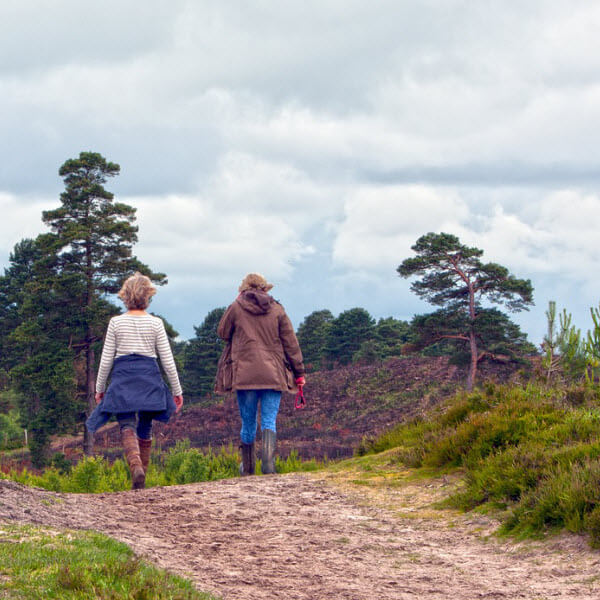 6. Spend Time Doing Her Favorite Things
Does Grandma love crafting? Maybe she enjoys the great outdoors? Or perhaps a day spent at home baking cookies with grandkids would make her smile? Whatever Grandma is into, let her take the lead while you accompany her on the day's adventure. She'll be so glad to have company while doing what she enjoys the most with the people she loves the most. Adventure and experience gifts are always more memorable, and your Grandmother will appreciate the time you spend together.
Just remember, you don't have to spend the whole day busy and running around just to make Mother's Day feel special. A picnic outside, a stroll through the park, or even a couple of hours spent indoors looking through old photos and listening to Grandma's favorite stories will make her day exceptional.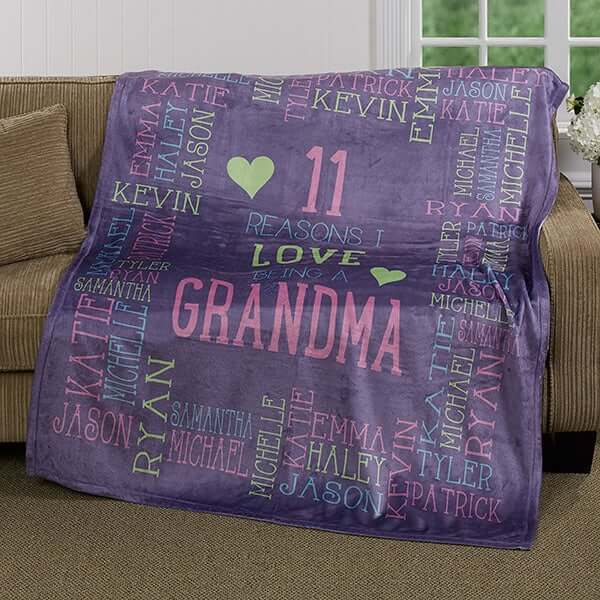 7. Personalized Mother's Day Gifts For Grandma
If you can't be with your Grandmother this year, and you don't have the time or creative energy to make a gift by hand, consider sending her a personalized Mother's Day gift.
A customized gift can be just as special, thoughtful and meaningful as a handmade gift and you can be sure that Grandma will appreciate the time you took to create it for her. Look for practical gifts she can use, like a personalized blanket, a canvas tote, cookie jar or coffee mug; or customize a decorative gifts with photos, family names and other custom details. You can also create meaningful, personalized jewelry gifts for Grandma that she can cherish forever.
Take a look at this collection of personalized Mother's Day Gifts for Grandma for inspiration and unique gift ideas just for her.
Share Your DIY Mother's Day Gifts for Grandma
Let us know how you made Mother's Day special for your Grandma. Share your favorite DIY gifts & ideas.