Celebrate your Mom, Grandma, Wife or another motherly figure with 5 unique stay-at-home Mother's Day ideas that will make 2021 more special and memorable.
The Coronavirus pandemic made Mother's Day 2020 like no other. And sadly, for many of us, Mother's Day 2021 will be very much the same. Most of us will be stuck at home with limited options on what to do and where to go. Not to worry, we have your back!
Here's how you can make the most of this unique situation and treat a special Mom in your life to an unforgettable Mother's Day at home.
Make The Most of Mother's Day 2021 At Home
On a typical Mother's Day, we would be planning to treat Moms to their favorite places, restaurants and activities. With the continued Coronavirus restrictions, many people will be staying home and some may still be unable to spend time with their moms or grandmas in person. But that doesn't mean you can't make this Mother's day special for the women you love most. With a bit of creativity and thought you can make your Mom, Grandma or wife feel loved and appreciated.
Mother's Day 2021 is on Sunday, May 9th, which is just a month away. It's time to start planning your Mom's special day. While gifts are nice and will definitely be appreciated, focus on spending some quality time with her – even if it means doing it virtually.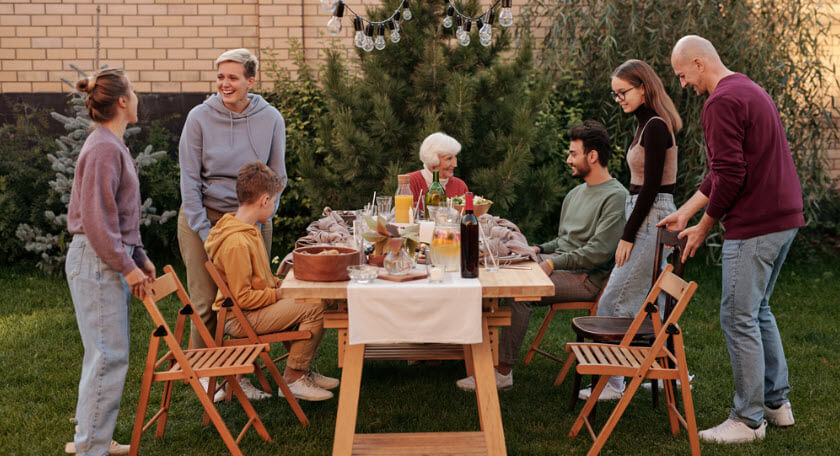 1. Recreate Her Favorite Meal At Home
If you're still unable to visit her favorite place to eat, try to order in or see if you can recreate her favorite dish and the atmosphere of the restaurant at home. You can easily find copycat recipes online for everything from appetizers, main courses, desserts and even drinks. Here are some websites to get you started:
There are many websites that include countless collections of copycat recipes. These are all great places to start browsing, but you should search for the specific recipes and dishes your Mom likes best. From Cheesecake Factory and Olive Garden, to Panera Bread, Chipotle, California Pizza Kitchen, and almost everything in between you can recreate Mom's favorite meal at home with the right recipe.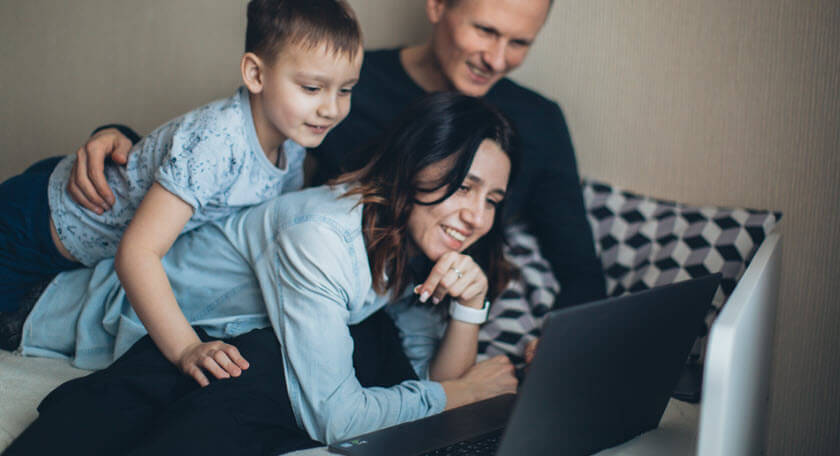 2. A Virtual Cultural Outing From Home
If you would like to treat Mom to a cultural outing without going out, consider recreating it at home. You can create a free virtual trip right from your couch to many famous museums around the world, including:
If Mom prefers classical music or ballet, there are plenty of options for a virtual Mother's Day performance right from your living room. We recommend the free nightly streams from the Metropolitan Opera, along with numerous classical concerts, symphony orchestra and ballet performances, and more. Here are a few of our favorites to check out:
Search for other famous museums, art institutes and performances around the world to see if they offer free virtual access. Chances are wherever you want to go and whatever you want to see, you can do so with your Mom safely from home. Grab a glass of wine and let mom indulge in the online experience.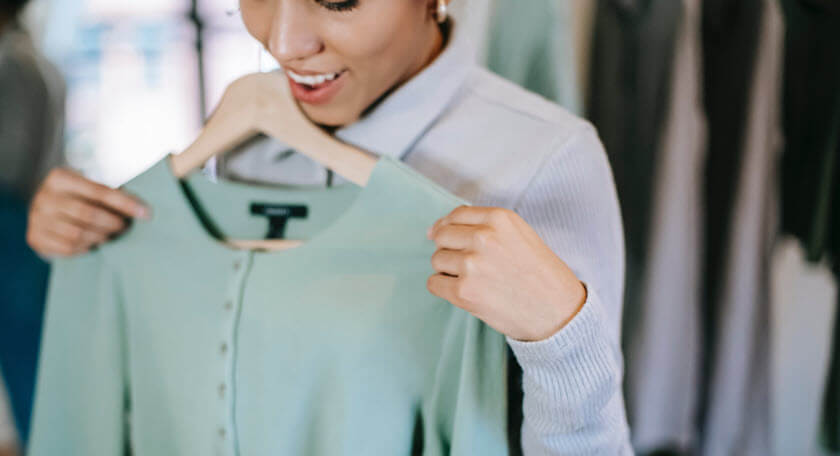 3. Take Her Shopping At Home
For moms who love to shop, here are some of our favorite Mother's Day ideas for shopping at home. Create a shopping experience from home with one of these inventive services:
Let her try out some new outfits with a service that lets you try out clothes and accessories right from your home. If she misses shoe shopping, sign her up for ShoeDazzle, or help her find her next favorite pair of shoes on Zappos, which offers free shipping both ways for super easy returns. If she's into makeup, consider a beauty subscription box with lots of great samples so she can find her new favorites. For jewelry lovers you can do the same with subscription boxes that let you keep the items, or rent designer pieces so you always have a fresh look.
Of course, you can always help her with some online shopping at her favorite online clothing retailer.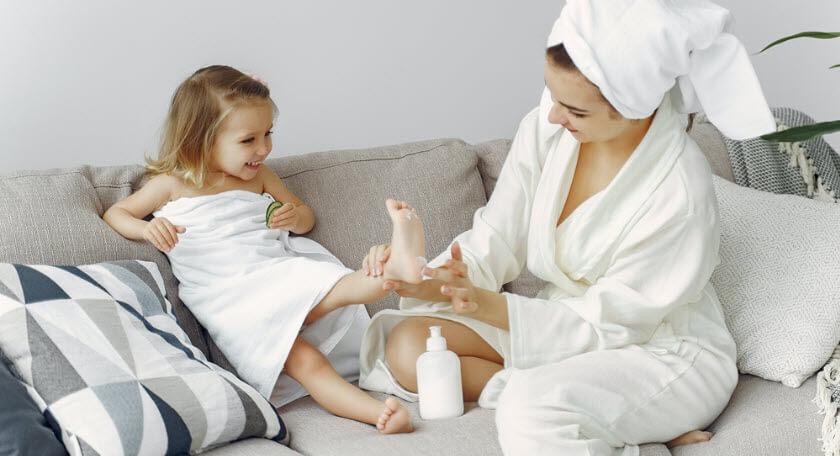 4. Spa Day At Home
Every Mom can use some rest and relaxation. Help your Mom relax by creating an at home spa experience with a warm bubble bath, a gentle massage or a pedicure. Treat her to a scented candle or an essential oil diffuser, some fluffy new towels, calm tunes and alone time in the bath. Then if she's up for it, offer her a shoulder, back or hand massage or a foot rub with a rich lotion or body butter in her favorite scent.
To make sure the experience is relaxing and rejuvenating for her, offer to take on some (or all) of her to-do list for the day so she can truly enjoy the time off and unwind completely worry-free.
If you want to pair a thoughtful gift with your at home spa idea, here are some unique spa gifts she will love: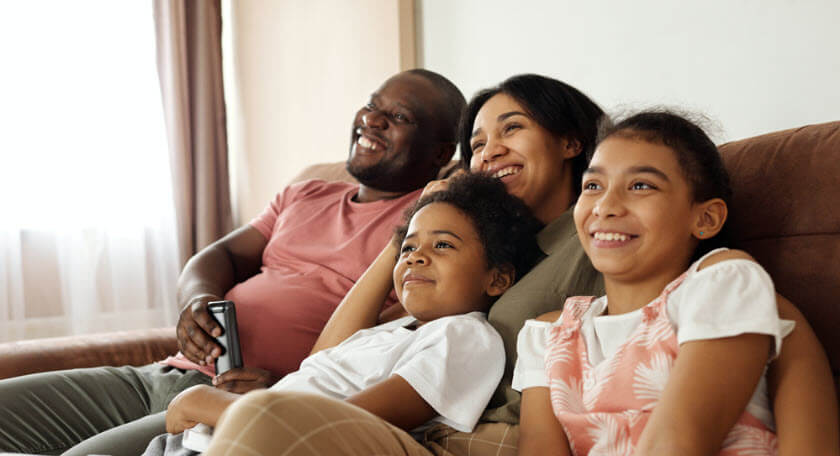 5. Movie Night At Home
If mom loves going out to movies, create a movie night at home with gourmet popcorn, her favorite snacks and a new release movie rental. Turn your home into a movie theater by darkening the room and making is extra comfy and cozy. Find a movie she missed out on seeing in the theaters and stock up on her favorite treats and drinks.
Consider making this special night more memorable with a personalized gift you can use for all of your movie nights. Here are a fre of our favorites:
Get ready to cozy up on the couch and enjoy the movie time together, while making sure Mom is comfortable and relaxed.
Share Your At Home Mother's Day Ideas
How will you be spending this Mother's Day at home? Share your ideas and tell us how you're planning to treat your Mom, Grandma or wife for a memorable Mother's Day at home.