27 Sep

10 Fall Photo Ideas To Capture Lasting Family Memories

The fall months are ideal for taking family photos. You can find lots of vibrant colors to work as a backdrop for your photos and tons of fun family activities to capture lasting memories.

Once you've caught those beautiful family moments on film, don't forget to print the photos out and put them in frames and albums, or turn them into stunning canvas art to put on your walls. And if you're thinking ahead to the holidays, consider creating some fun photo gifts, like a photo collage blanket for grandma featuring all of her grandkids, or a photo mug for dad to use in his office.

The best thing about photo gifts is that they're as fun to make as they are to gift, especially if you have some gorgeous photos to share!

Here's 10 fall photo opportunities for great family pictures.
1. Jumping In A Pile Of Colorful Leaves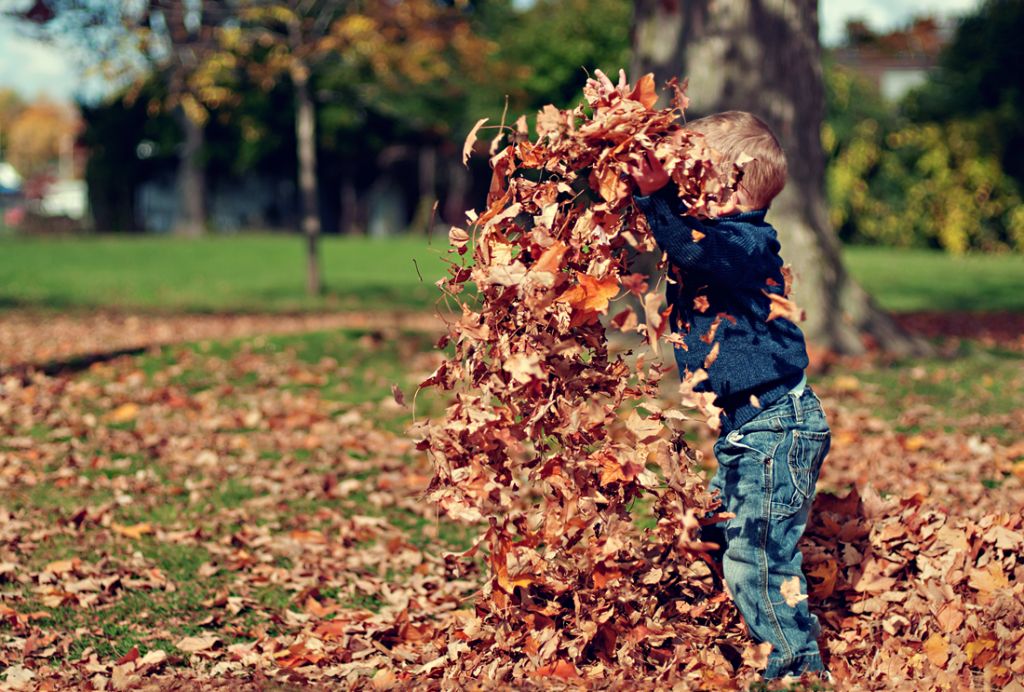 Nothing says Fall like the vibrant colors of Autumn leaves. Give your kids a chance to play with the heaps of leaves while you get creative and capture the fun in photos. If you feel inspired, you can even write your kids' names or your family name and year with leaves on the ground and have them pose along with the letters. Smaller kids who are just mastering their alphabet will especially enjoy this fun family project.
(Hint: Get your kids to help rake the leaves during this fun family photo shoot!)
2. Visiting A Pumpkin Patch (Or A Haunted House)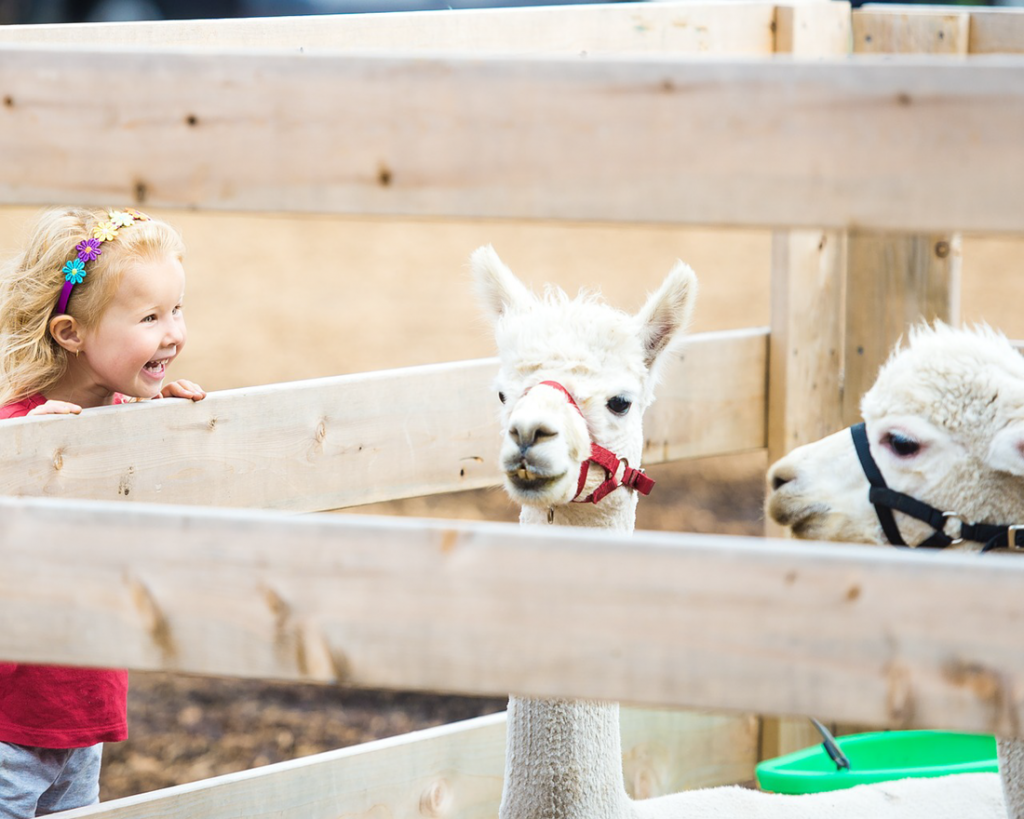 Catch a hay ride, get lost in a corn maze, run through a haunted house as fast as you can and pick the perfect pumpkins to carve—it's all in a day's fun and can be captured on film. Younger kids will enjoy the bumpy hay ride and a visit to the farm animal petting zoo. Many pumpkin farms will also have pig races, pony rides, slides, swings and other fun attractions for the little ones. For older kids a trip to a haunted house might be the ticket.
(Hint: Don't forget to pick up pumpkins for carving and decorating around the house!)
3. Carving Pumpkins And Roasting Pumpkin Seeds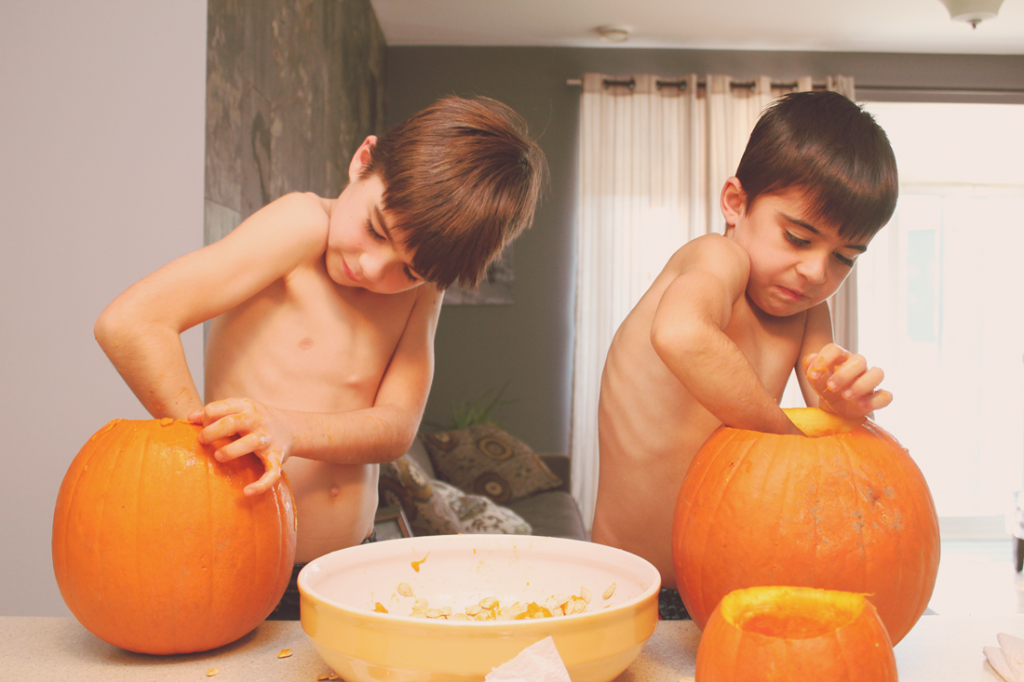 Kids of all ages will enjoy carving, painting or decorating pumpkins or all shapes and sizes. Make it a complete evening by roasting pumpkin seeds and enjoying some hot apple cider – and maybe even a slice of homemade pumpkin or apple pie! Make sure to take plenty of photos throughout the evening to capture all of the fun in progress.
(Hint: Make it a pumpkin decorating contest and give out small prizes to all participants for their creative work!)
4. Playing Football Or Catch In The Backyard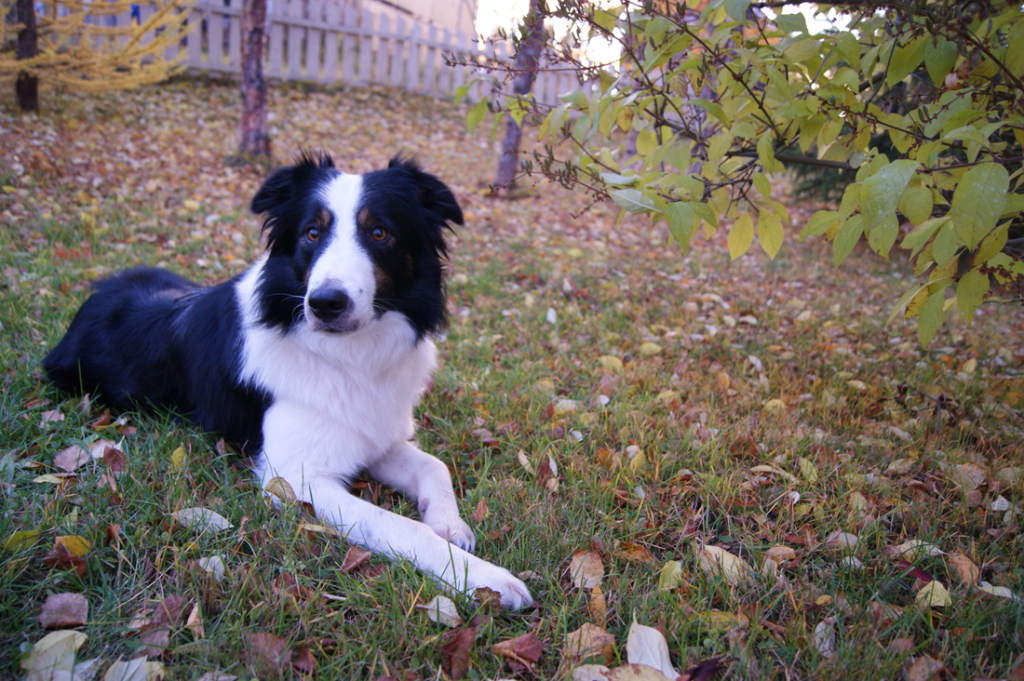 Help everyone work on their appetite with a little bit of fun and games in the backyard. Tossing the football around or playing catch in the cool afternoons of Autumn is a great family activity that will help bring everyone closer together. It's also a great opportunity for some family action shots.
(Hint: Bring the dog to enjoy the family fun and incorporate your furry friend in family photos!)
5. Roasting Marshmallows And Making S'mores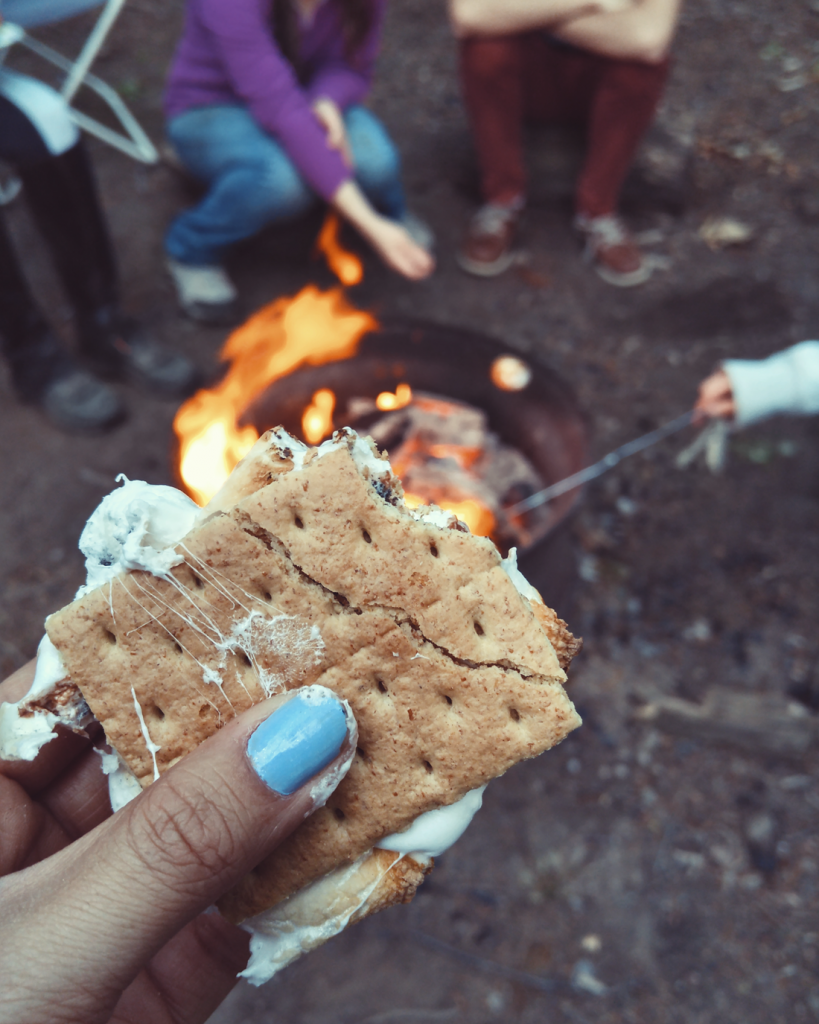 Cool Autumn nights are ideal for spending family time by the fire and a bonfire outside or a fireplace indoors is a great way to warm up and have some yummy fun. What's better than roasted marshmallows and s'mores? But you don't need fire to make a great tasting s'mores—there are plenty of cooktop and oven recipes out there. What counts is that you're spending time together as a family.
(Hint: Play with different s'more creations to add extra fun and excitement for the kids)
6. Decorating The House – Inside And Out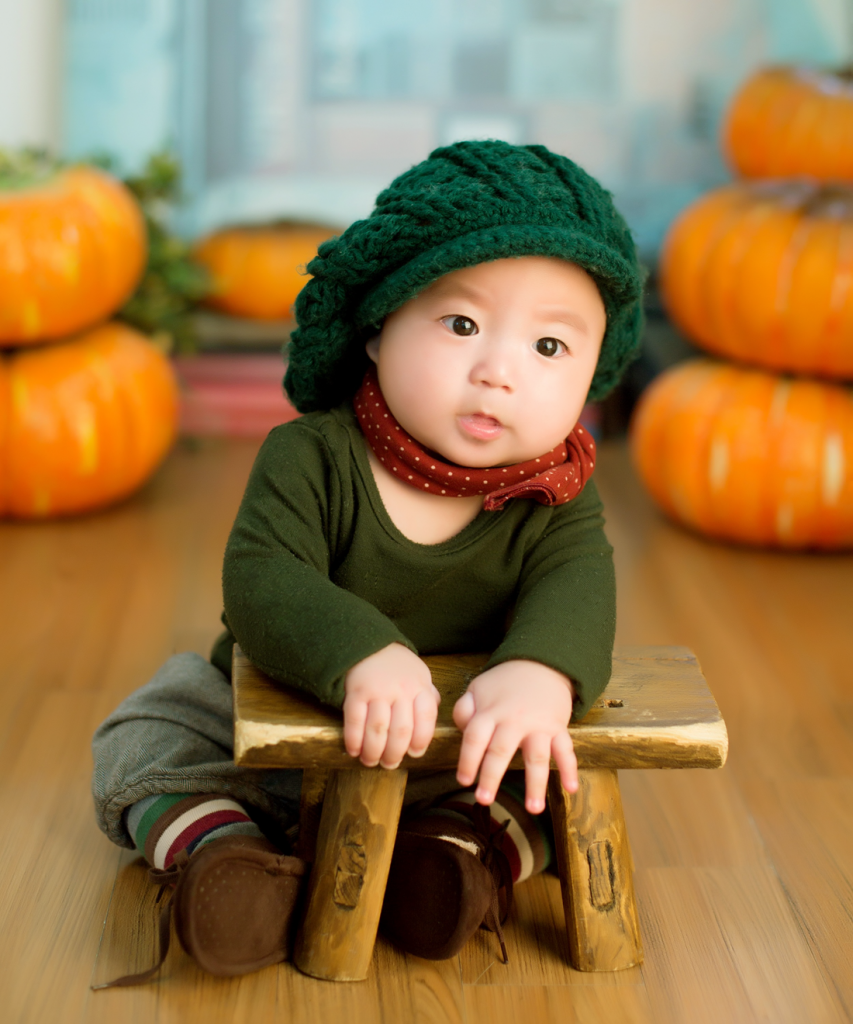 Decorating your house for the fall season creates the picture-perfect backdrop for family portraits. Whether you're decorating your dining room and kitchen for Thanksgiving or your front porch for Halloween, it's a great time to take advantage of the fall décor and take some photos of your kids.
(Hint: Pose your kids in their Halloween costumes on your decorated front porch for a memorable moment!)
7. Going On A Family Hike Or Bike Ride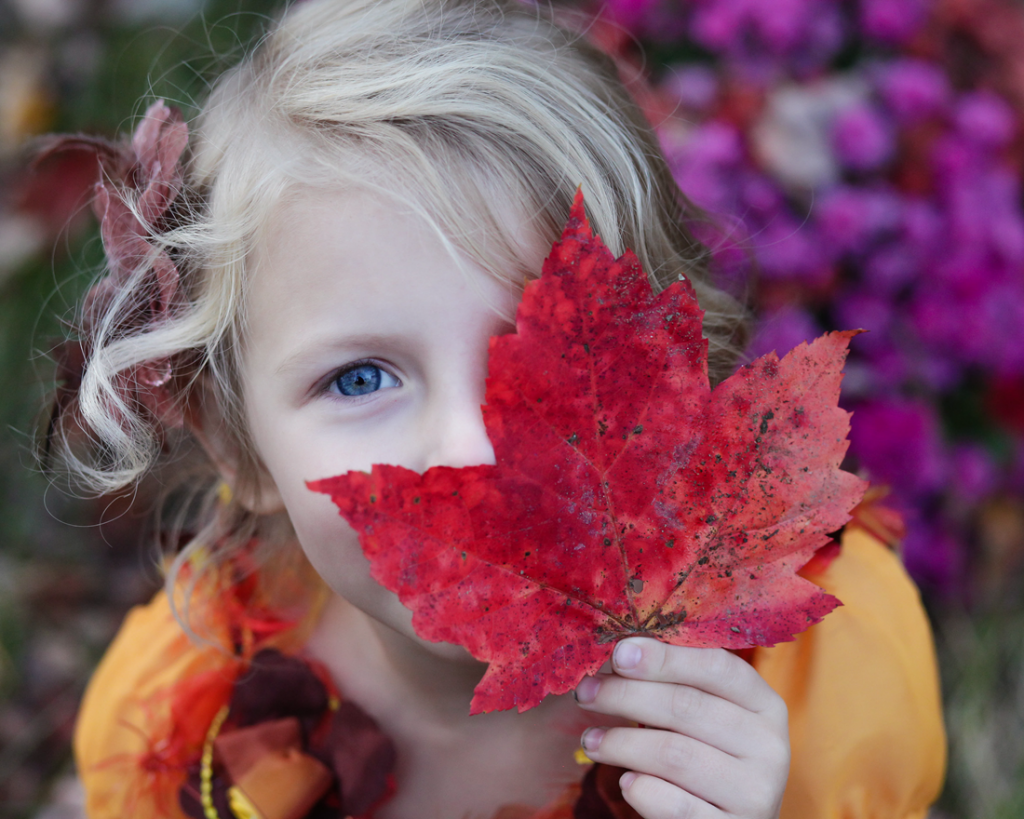 Enjoy the last days of warm weather with a family hike or bike ride in a nearby park or forest preserve. Getting out into nature to see the gorgeous colors of fall will be refreshing and inspiring for the whole family. Tell the kids to spot animals or gather colorful leaves to make a unique collection to keep them engaged. When you get home, you can use the leaves to decorate or press them in a book to add to an album later.
(Hint: Take some photos when the kids aren't looking. You'll get great shots of them enjoying the beauty of nature!)
8. Visiting A Farmer's Market Or A Fruit Orchard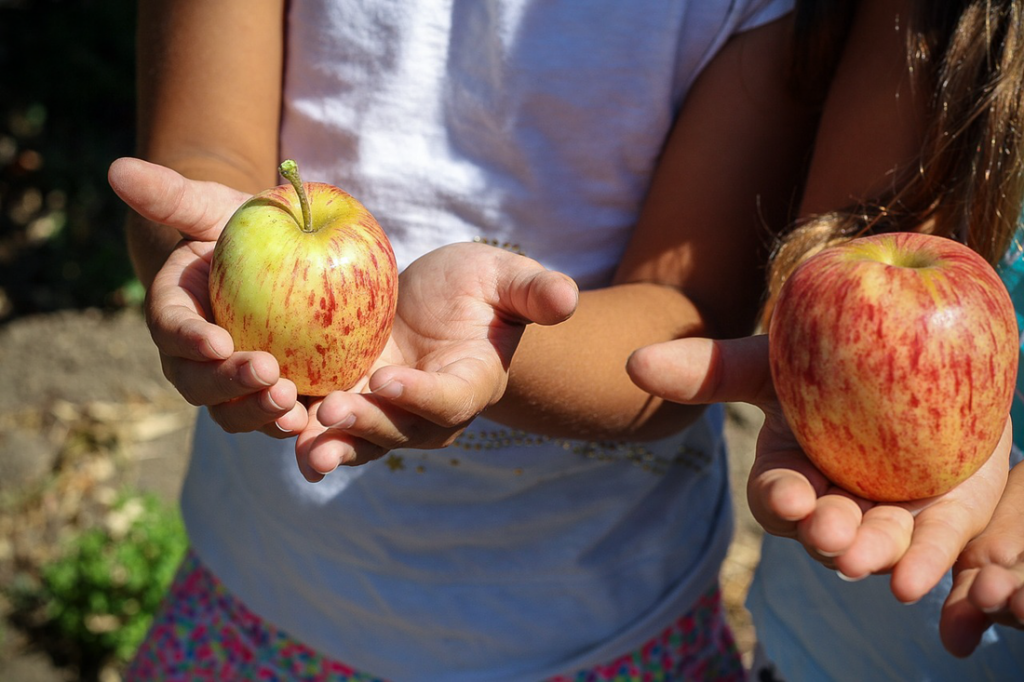 The harvest season is an excellent time to visit an apple orchard or a farmer's market to get fresh fruits and veggies. It's also an enjoyable family outing that helps kids learn about where their food comes from. With the addition of colorful fresh produce, you'll get plenty of chances to capture beautiful photos of your family.
(Hint: On a clear day the early evening light can offer brilliant photo opportunities and will look dazzling when taking photos of your kids picking apples from a tree!)
9. Cooking The Thanksgiving Dinner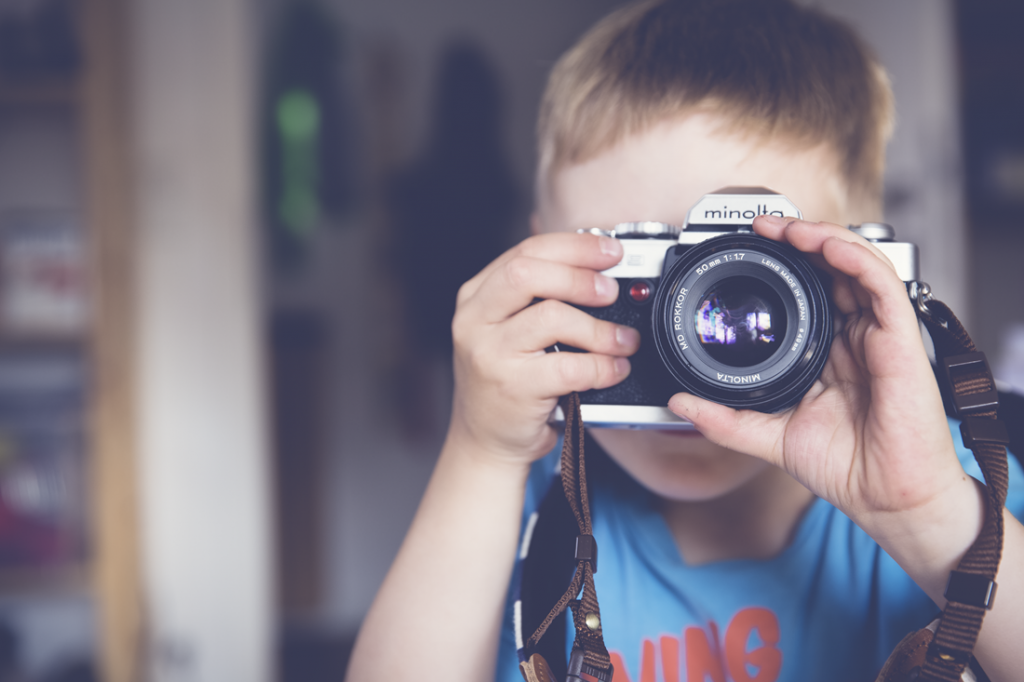 Get everyone in the family to help prepare the Thanksgiving dinner, set the table, make appetizers and drinks and anything else that needs to be done before sitting down for the big meal. By making the preparations a family affair everyone will enjoy and appreciate the food much more.
(Hint: If you're too busy in the kitchen to take photos this is a good time to hand over the camera to one of your little ones and see what they can capture!)
10. Spending Time Together During Family Night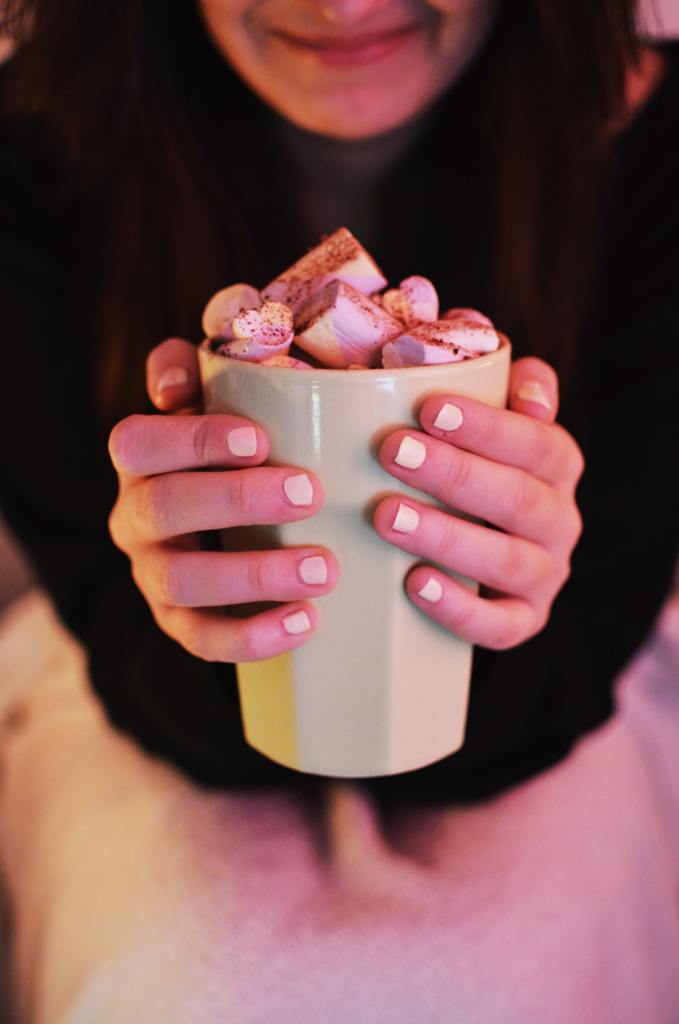 Get your hot cocoa, popcorn and snacks and cozy up by the fireplace for a scary story or in front of the TV for a scary movie. Even an evening at home can create some unique photo opportunities and help you capture meaningful family memories.
As days grow darker and nights get colder, we're spending more time indoors. Scheduling a regular family night for reading, watching movies, telling stories, making crafts or playing board games is a great way to get the family together.
(Hint: Family night can be the perfect time to turn all of the great Fall family photos you've been taking into scrapbooks, family crafts, art for your walls and more!)