Meet Joanna Alberti, the artist behind the whimsical everygirl character Sophie, who can be customized to look like any modern woman. Today, Joanna shares the story behind philoSophie's® along with an inside look at her truly custom designs.
These days you can find personalized stationery and gifts in countless online shops and stores both big and small. But artist Joanna Alberti takes personalization to a whole new level. Her truly custom designs include original illustrations created by hand and special details that are unique to each client. Every custom design features philoSophie's signature style — and each one is like no other.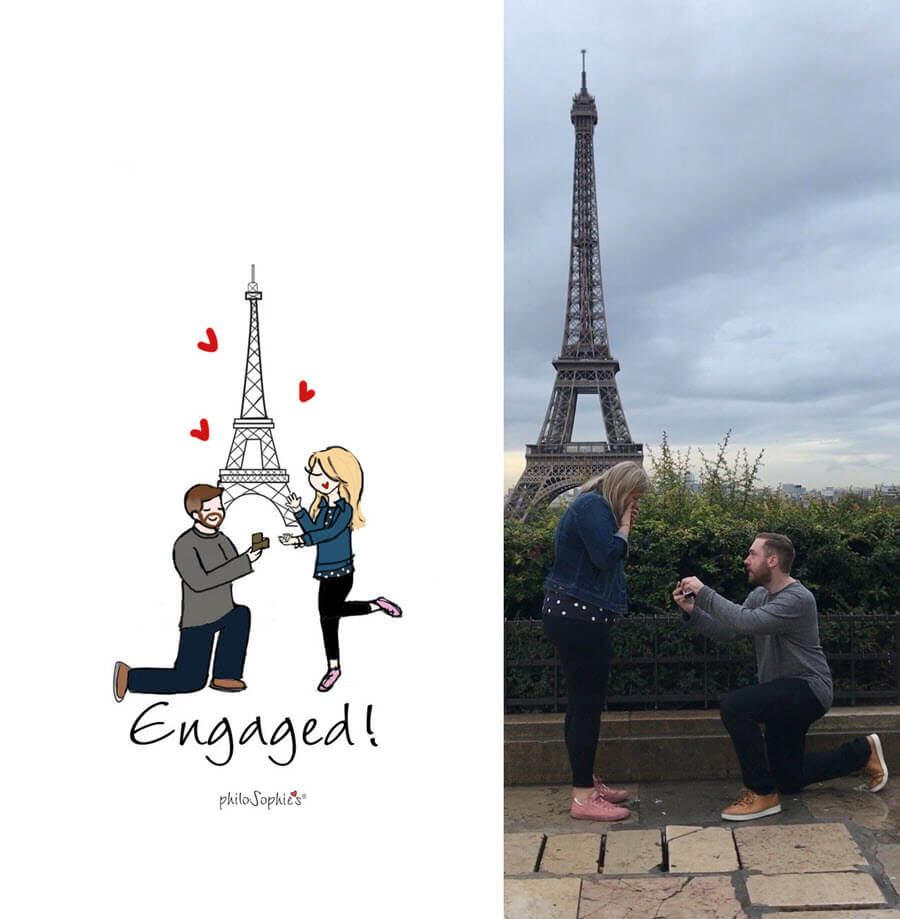 Joanna's work is stunning, yet friendly and approachable. Many designs are inspirational, motivational or simply fun and playful. And most feature Joanna's fictional character, Sophie, who is fun, fabulous and full of great advice on life, love, friendship and everything in between.
philoSophie's® has been around for over a decade earning accolades and top picks in the industry. Today, philoSophie's® products can be found in boutiques and shops across the country and since 2018, Joanna's designs can be customized at Personalization Mall. But if you're interested in her truly custom illustrations, you'll have to visit celebratewithsophies.com and work with Joanna herself. Trust me – you won't be disappointed!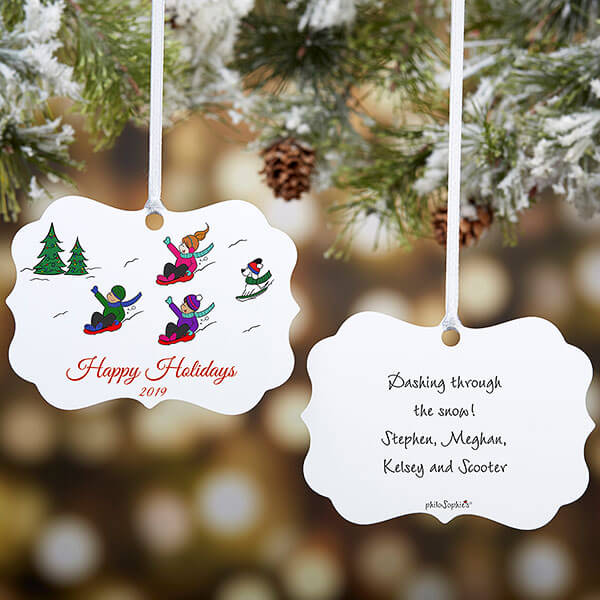 Shop personalized gifts from philoSophie's®
Read on to learn more about philoSophie's®, Joanna's custom work, her signature character, Sophie, where she finds inspiration for her new designs and more.
Interview with Artist Joanna Alberti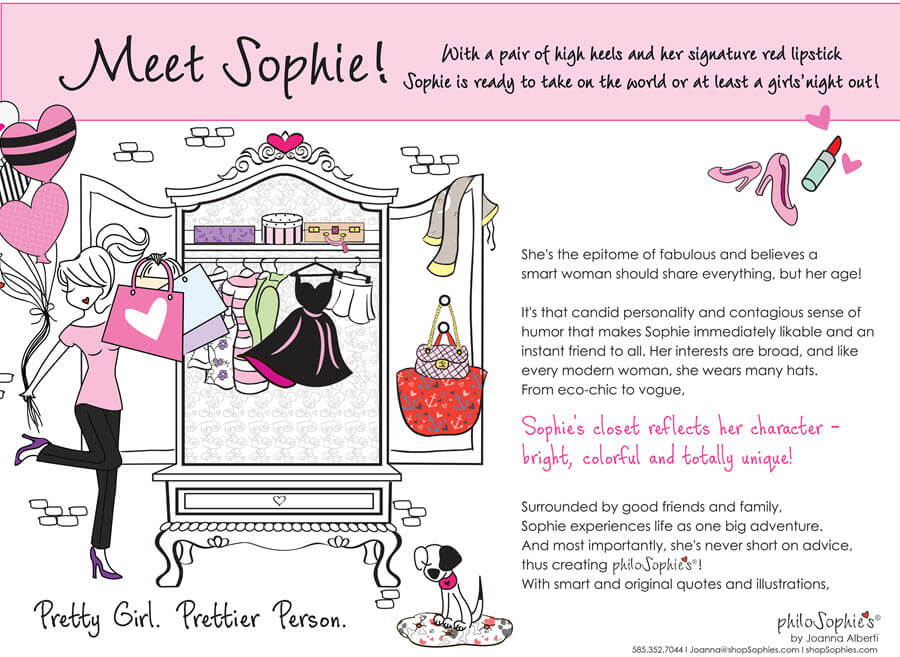 Q: Tell us about Sophie! How did you come up with this whimsical character?
Joanna: Early on, philoSophie's® was a creative concept I developed to work on ideas to become a copywriter in advertising. The quotes I write are my philosophies on everyday and special occasions. I wanted people to see themselves within the illustrations and not me.
I popped up the letter 'S' in philoSophie's and named the character 'Sophie'.
Q: How did you decide that this is what your designs will focus on? Is there a real-life Sophie out there somewhere that inspired you?
Joanna: When I began to draw more characters and illustrations I wanted her to be differentiated and unique so I began to hide an 'S' in the non personalized illustrations. I decided to focus my attention on inspirational gifts, greetings and celebratory occasions because everyone needs to celebrate both the everyday and special occasions.
There's always something to celebrate! I think we're all 'real-life' Sophies. Each illustration can resonate with someone.
Q: Where do you find inspiration for your new designs?
Joanna: I find a lot of inspiration from traveling and meeting new people. I love to ask a lot of questions and hear about what's trending and what interests people.
People love to share stories about their family and pets. Many of the new collection for Personalization Mall are inspired by stories involving cats, dogs and family activities shared with me.
Q: Who do you have in mind when designing?
Joanna: I think about the recipient when designing. How will they feel when they receive a philoSophie's? Will the gift resonate with them and remind them of a special time, person or pet in their life.
Q: What is your favorite inspirational quote & why?
"Dreams don't expire."
Joanna: As a full time artist and creative entrepreneur it takes a lot of work and time to grow and maintain philoSophie's. It's easy to get discouraged when your work is rejected or a project doesn't pan out. Dreams don't expire reminds me I'm creating my own timeline.
The business can change and evolve as I'd like. Growth can come in different forms and by staying positive and true to myself and style the right people will purchase my illustrations and help to grow philoSophie's®.
Q: How do you define your style?
Joanna: Whimsical, sophie'sticated and fun!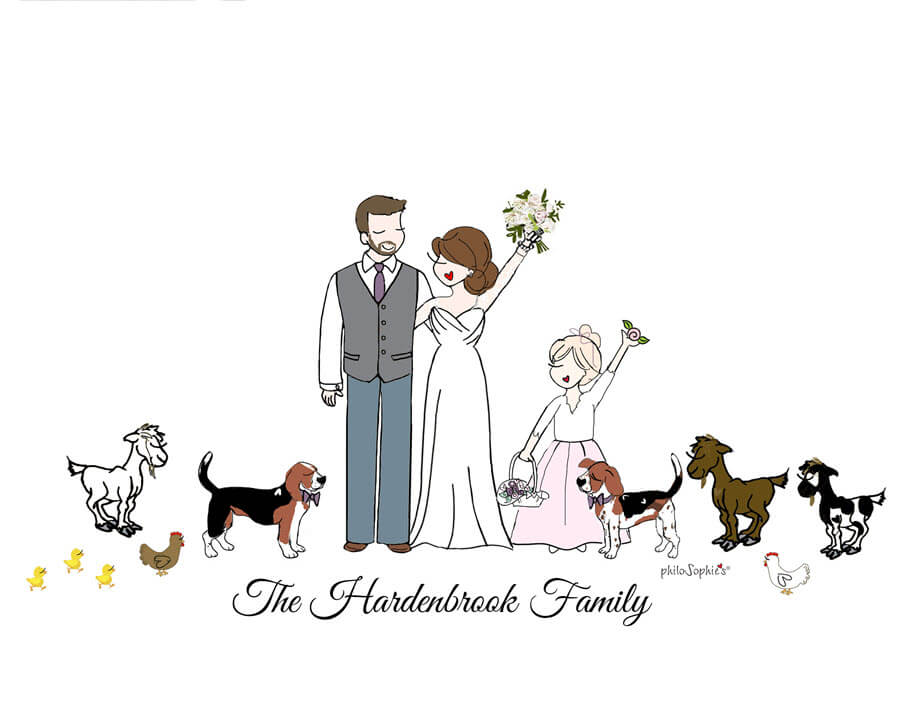 Q: Where and how did you develop your unique style?
Joanna: I've always liked to be creative with my freehand and not be too strict with how the drawings evolve. The only definite is that each female character (or Sophie) has the trademarked look – a single lash (wink) and heart lips. The main character, Sophie, mostly seen outside of the personalized work has a hidden 'S' for Sophie within the illustration too. All of the pet philoSophie's have a heart nose. The same heart found within much of my work and in the philoSophie's® logo.
Q: What artists inspire your style and design aesthetic?
Joanna: I recently went to Seattle and walked the Chihuly Museum. The whimsical way he [Dale Chihuly] worked with glass and sketched inspired some of the new collections I'm working on for 2020. Bright colors!
Also, growing up I absolutely loved all things Disney. Walt Disney definitely has had an impact on my work. A true dreamer who really saw his dreams and ideas come to fruition. Very inspiring.
Q: How did you get your start in art and design?
Joanna: I've loved to illustrate since a young girl. I would doodle pretty much anything and as I mentioned before love Disney. I wasn't sure about a career in the arts so I went to college for business/marketing at Boston University and took electives in design. I worked in advertising for a few years out of college on the number crunching side and worked on philoSophie's as a hobby to have a creative outlet. This 'side hustle' became my career.
Q: From initial concept to being ready to sell, what goes into creating a new philoSophie's product?
Joanna: I try to start backwards. Who is this product for? Why would they purchase it and what makes it unique. From there I come up with the philoSophie's phrase and then add the illustration.
Q: What are your favorite tools of the trade?
Joanna: A simple #2 pencil and Paper Mate Black Flair Pen.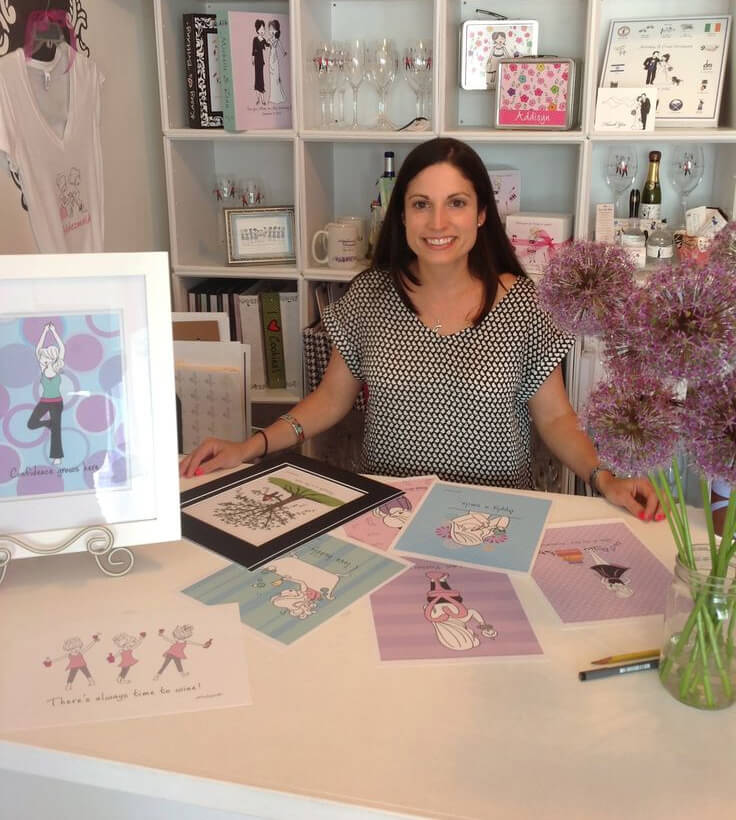 Q: What are your favorite philoSophie's® designs and why?
Joanna: I love all things inspirational. So my favorite designs are the originals from when I was just getting started: "A strong cup of coffee and self confidence can carry you past the morning."
Q: What new designs and projects can we look forward to in 2020?
Joanna: More friendship and gratitude collections.
Q: Where do you see your work in 5 years?
Joanna: Hopefully still relevant and reaching more people across the country and internationally.
Q: Any charitable causes, collaborations and other meaningful things you'd like people to know about?
Joanna: Each year I work with the Pluta Cancer Institute for Toast to Hope, I also make charitable contributions to various organizations throughout the year.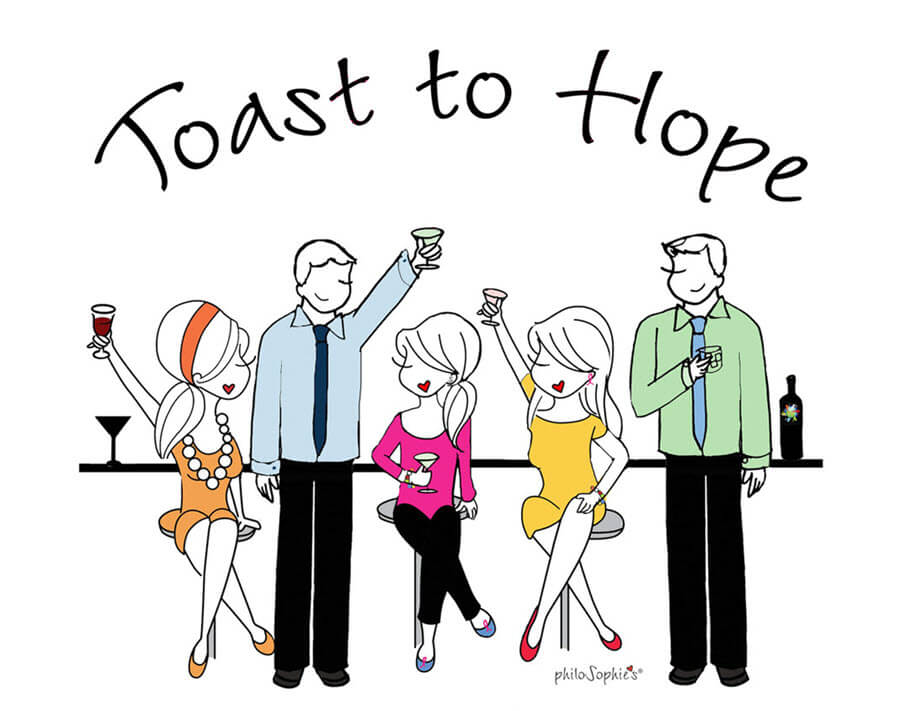 Q: Where can people find your work besides Personalization Mall?
Joanna: Shop celebratewithSophies.com or to find a boutique near you that carries philoSophie's® or visit philoSophie's studio in Spencerport, New York.
Learn more about philoSophie's® and connect with Joanna on Instagram, Facebook, or via email.