Meet Vicky Barone, an engineer turned artist behind thousands of trendy greeting cards, gifts, and even children's books. Today, Vicky shares her unusual path to a career in art & design, including a behind-the-scenes look into her home studio and her bright, fun and feel-good designs.
Most people consider making a career change at some point in their lifetime. Many take it seriously enough to invest time and money in acquiring a new skillset and some actually do take the plunge, finding something they truly love to do for a living. But the people who are wildly successful at their brand new gig are few and far between. Vicky Barone is one of these rare cases.
With her education and background in engineering, Vicky's career change to art and design was drastic, to say the least. For most of us, such an extreme switch would sound terrifying. And yet her love of art and a deep desire to be more creative led her to turn her hobby into a nationwide success.
Today, Vicky Barone greeting cards are sold at Target, Wal-Mart and other big retailers. Her stunning illustrations have been featured at Oopsy Daisy, Crate&Kids, Target and boutique stores nationwide. And of course, Vicky's personalized greeting cards and gifts collection is available at Personalization Mall.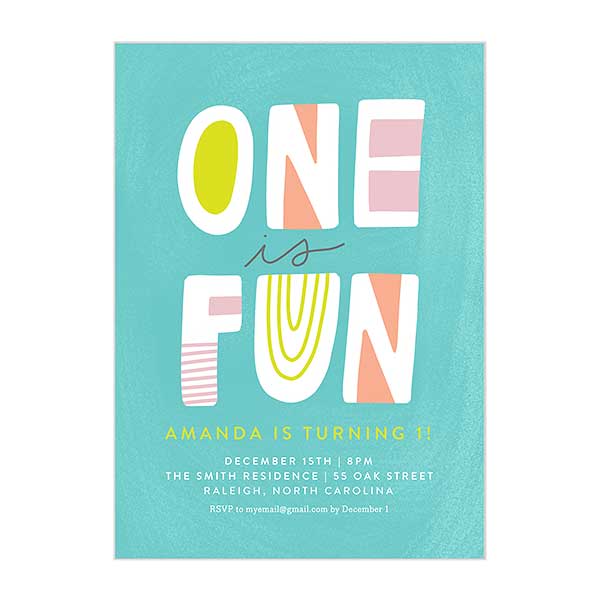 Shop personalized greeting cards & gifts from Vicky Barone
Continue reading to hear Vicky's incredible success story in her own words; learn about her creative process, inspiration, and what it takes to create her unique, cheerful and lively designs.
Interview with Artist Vicky Barone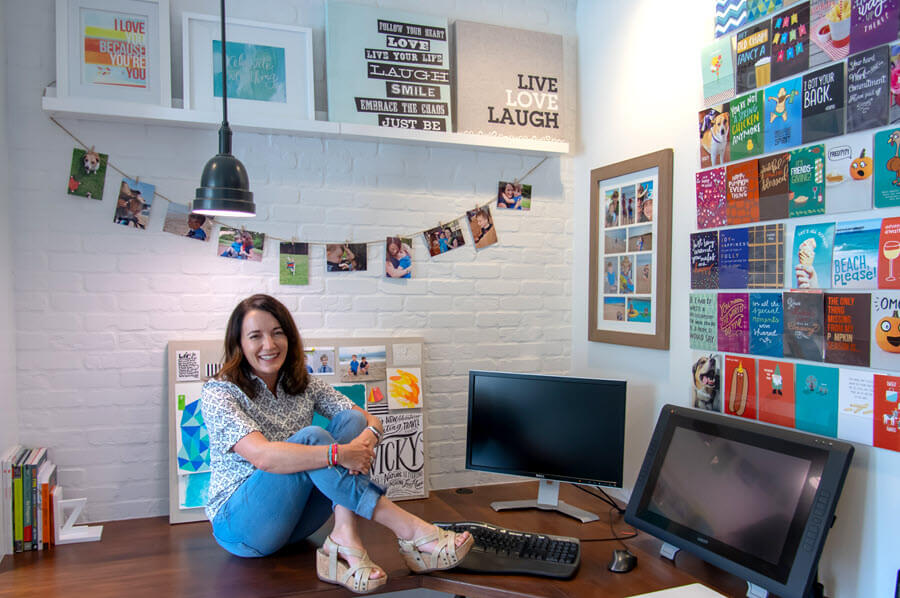 Q: How did you get your start in art and design?
Vicky: I have a pretty unique background for this industry. It's a long story, but I'll give you the highlights.
I first earned an undergraduate and a graduate degree in Biological Systems Engineering from VA Tech. I then started working for a consulting company, however, soon learned that I wasn't cut out for a desk job that pushed me to work 18-hour days. I felt like I was literally living in the movie Office Space. After about eight months of that lifestyle, I was committed to figuring out how to live a more creative life and pursue a design career.
I made a scary choice to take six months off from working and to teach myself the suite of Adobe products so I could land myself a design job. During that time, I researched how to get unsolicited artwork published so a potential employer would believe that an engineer could be creative too. That's when I started my career as a greeting card artist.
However, in the beginning it was more of a hobby, so I landed a job as the web director for a start up company in Baltimore. It was an amazing experience because I continued to expand my knowledge by watching this company grow exponentially within three years.
Eventually I grew professionally as much as I could there and founded my own web design and development company. I had clients all over the country but mostly in New York City. In the meantime, I continued to develop my relationship with my greeting card partners.
After a few years of doing web client work I realized my passion was to focus solely on my greeting cards. I let all of my web clients go and put all of my efforts into what I felt most passionate about. It's now been 20 years since my first cards were published!!
In a nutshell, my career path was born from learning about what makes me happy and pursuing it as a career.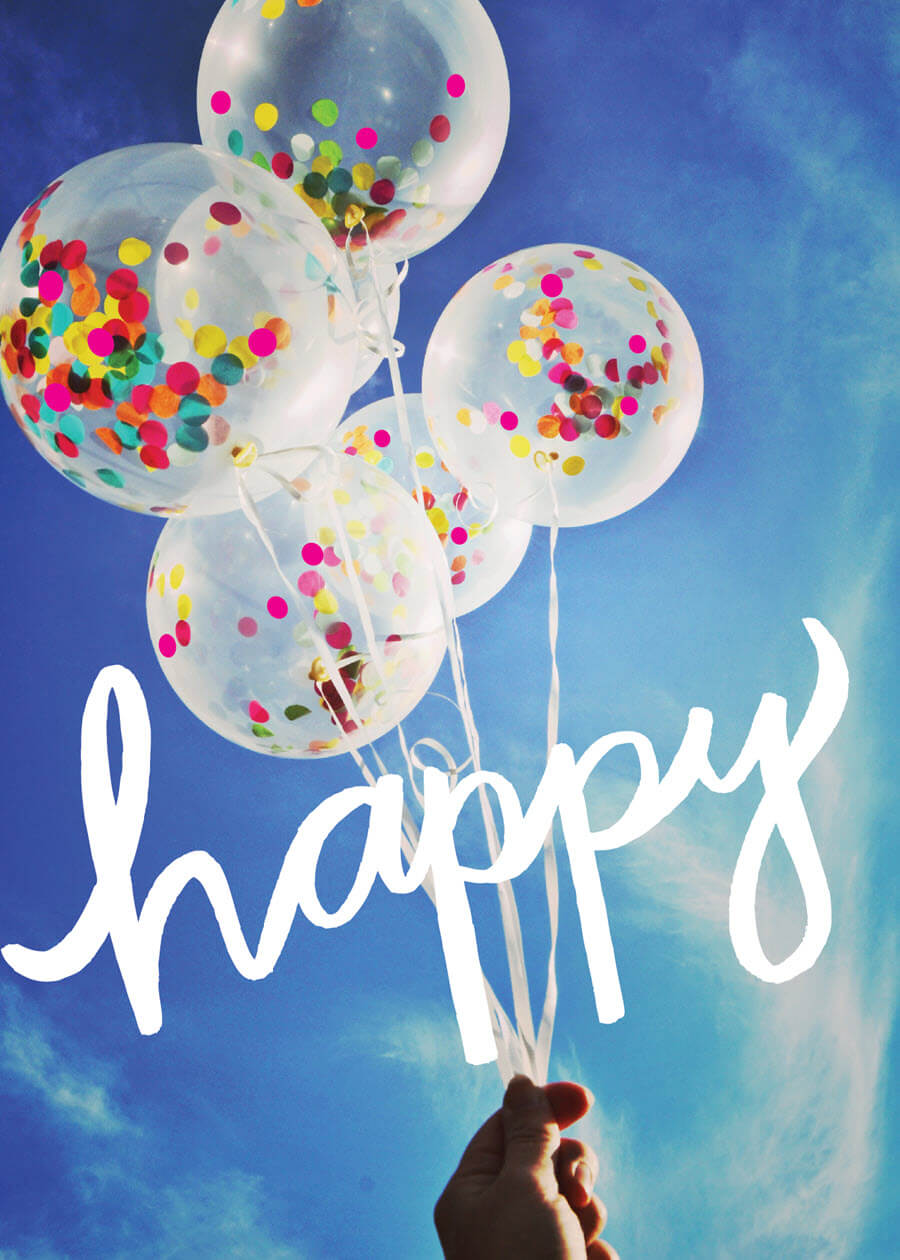 Q: Where do you find inspiration for your new designs?
Vicky: I find inspiration everywhere. Things like everyday interactions I have with people sometimes spark an idea. I pay attention to the way people are communicating and interacting with each other both in person and online, because those are the moments that people want to share when connecting with a greeting card.
As far as visual inspiration goes, I'm also always looking for things that spark my interest or am drawn to. I look for trends in different industries, such as interior design and surface design, trending colors and patterns, Pinterest, Instagram, magazines, things out in the world… you name it. As far as humor goes, I again, pay close attention to my everyday interactions, as they are guaranteed to be filled with some pretty funny situations (being a mom of two boys helps too!).
I'm an adventurer. Experiencing new, exciting things tends to give me a fresh perspective on life which I then bring to my work. I often drag my boys on trips so they can experience the world with me.
Q: Who do you have in mind when designing?

Vicky: I want to create things that I would purchase myself, however, they also need to appeal to a broader audience. So first and foremost, I think about how the card will make the receiver feel. Will this add to their day/life and elicit a positive emotion?
The hope is that it makes them feel special, gives them a good laugh and/or brightens their day. In the end, I hope my work creates joy and connection.
Q: What is your favorite inspirational quote & why?

"Do not go where the path may lead, go instead where there is no path and leave a trail."
-Ralph Waldo Emerson
Vicky: This quote has always spoken to me. I'm interested in finding my own path to happiness, which may look very different than the conventional path. I started my professional journey earning two engineering degrees in Biological Systems Engineering, and obviously that leads to becoming a greeting card designer and content creator for the social expressions industry, right?
I truly believe that if you find something you love to do, then you don't ever have to work a day in your life. What brings me the most joy is that I can help other people communicate and connect with each other. I'm always flattered when someone chooses my words and artwork to celebrate a special person in their life.
Q: How do you define your unique style?
Vicky: I'm constantly revisiting and updating my style. I challenge myself to learn new techniques that best communicate a feeling or thought. I really don't have my own unique style, as it literally changes on a daily basis. Sometimes I'm feeling painterly, whereas, other times I'm all about creating very structured work.
I'm a photographer, a painter, a sketch artist, an illustrator, a lettering artist… you name it… I try to do it. I'm always creating and practicing so I can better hone-in on techniques that work for me and that best support my message. I gravitate towards happy, bright color palettes and good vibes.
Q: From initial concept to being ready to sell, what goes into creating a new Vicky Barone greeting card?

Vicky: I constantly have a running list of thoughts and ideas. Sometimes it's difficult to sort through them and find words that match with aesthetics. Sometimes it's the other way around… I take a picture or draw an illustration and it matches perfectly with a sentiment or idea I want to convey. Other times, the engineer in me tries to streamline my process so I can develop a formula for combining design with messages.
I've really had to learn about my own creative process and what conditions in my own day/life allow that creativity to flow. I've found it to be extremely difficult to "flow" creatively when my two children are in the background fighting about who gets to sit in a specific chair. And in walks humor…
Q: Describe your creative process.
Vicky: I'm all over the place here, as is probably the case with many creative people. However, when I'm working on a specific deadline, I brainstorm words, thoughts and feelings I want to convey. Sometimes I create a mood board filled with images that communicate that feeling. I pull from magazines, the internet, my own work, lettering, etc. and then I start to pair them up with words that support the overall thought. And sometimes still, I'll have a complete thought and will imagine the image that it needs to be paired with.
I also find it helpful to create from different places. While I have a home studio, which I love, sometimes going out into the world sparks a new idea.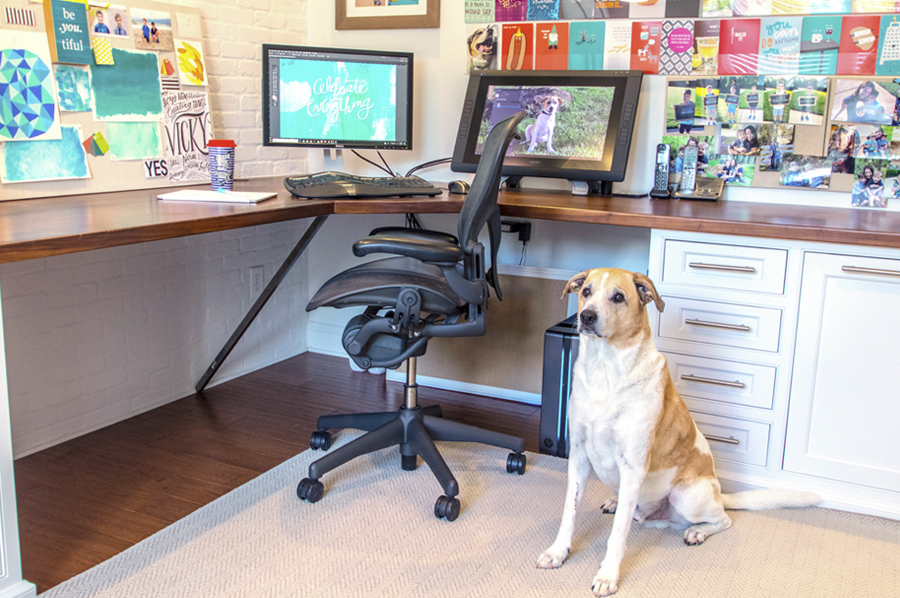 Q: What are your favorite tools of the trade?
Vicky: Ipad Pro, Apple Pencil, Wacom tablet, Adobe Creative Suite, my Nikon D90 SLR camera, acrylic paint, coffee.
Q: What new designs & projects can we look forward to in 2019?
Vicky: I always have new content available. I can't talk specifically about things to be released but there will be some fresh, fun stuff coming out this fall in retailers near you!
My cards have been featured in Target, Wal-Mart, a variety of other large retailers, and independent boutiques and retailers nationwide.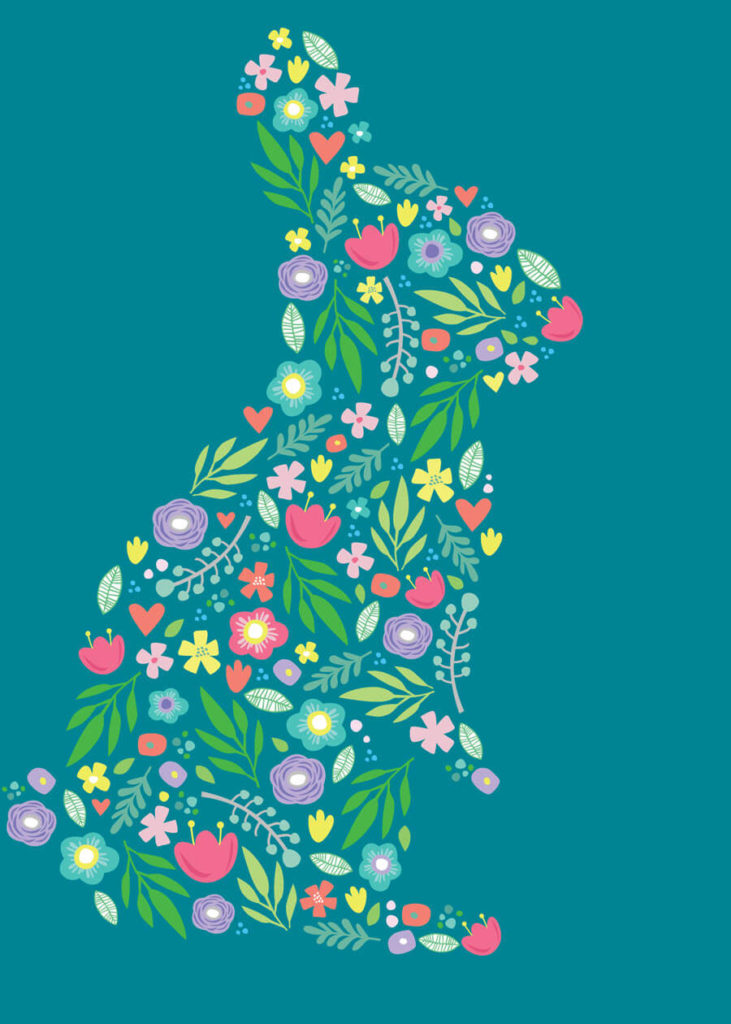 Q: Where do you see your work in 5 years?
Vicky: I hope to continue to create artwork and greeting cards that resonate with people and bring joy to the world. Whatever I'm doing, I hope I'm creating connection and positivity. I may be expanding into some new product categories so stay tuned there. But in the meantime, I'm excited to continue to grow my offering with Personalization Mall!
Q: Where can people find your work besides Personalization Mall?

Vicky: My greeting cards have been featured in Target, Wal-Mart and everywhere else Recycled Paper Greetings cards are sold. Some of my illustrations are featured on products produced by Oopsy Daisy and have been sold at Land Of Nod (now Crate&Kids), Target and can be found in fun boutiques nationwide.
Learn more about Vicky Barone and connect with Vicky on Instagram, Pinterest, or via email.