Nothing beats a gift that supports a cause. Find unique charitable birthday gifts that benefit Smile Farms, a nonprofit that helps adults with disabilities find meaningful work.
This month, we've partnered with Smile Farms and 1-800-Flowers on a specially curated birthday gifts collection with a purpose. When you purchase gifts from the BIRTHYAY! collection, 20% of the proceeds will go directly to Smile Farms, a nonprofit organization on a mission to help disabled adults find meaningful employment.
Why choose charitable birthday gifts?
Charitable gifts are a great way to support a cause you or the gift recipient (or both of you!) care deeply about. And there are plenty of options to choose from, not just for birthdays. Search out the causes you care most about and you'll find gifts that help support them — at no extra cost to you.
When you choose gifts that support a noble cause, you can feel good about your purchase, help spread the word about an important issue, and put your money toward something that you care about.
Charitable gift ideas
Some of the most popular charitable gifts for birthdays and other occasions include:
UNICEF Market: Supports artisans from around the world.
Bombas: Donates socks and clothing items to homeless shelters.
S'well: Committed to helping provide clean and safe drinking water.
Toms: Invests in grassroots efforts in local communities.
Feed: Tackling childhood hunger in the U.S. and across the world.
Your local zoo, aquarium, arboretum and other community nonprofits might also offer great gift ideas that support their missions and philanthropic efforts.
And now you can find unique and personalized birthday gifts that help support Smile Farms and workers with developmental disabilities.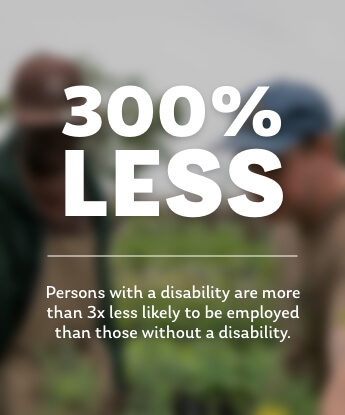 Smile Farms is committed to creating job opportunities for adults at local farms, greenhouses and garden centers where they can make a meaningful contribution and be part of a thriving business. You can support their efforts by shopping the new birthday gifts collection that will have anyone saying yay!
Introducing: The BirthYAY! Gifts Collection
Surprise your friends, family, and loved ones, and feel good about your next birthday gift purchase, when you shop the BIRTHYAY! Gifts Collection.
Twenty percent of all net proceeds from each gift purchased from this exclusive gift collection will go directly to Smile Farms and more individuals in need. This specially curated collection includes lots of unique options when it comes to charitable birthday gifts, including flowers, cookies, chocolate covered strawberries, gourmet popcorn, and other yummy treats. You can also find birthday gift baskets loaded with goodies and create customized birthday gifts for any special birthday celebration, near or far.
About Smile Farms
Smile Farms is a nonprofit organization that started in 2015 to focus on disability employment and inclusion. The small, philanthropic organization based in New York state aims to create purposeful and fulfilling job opportunities for adults with developmental disabilities. Smile Farms has accomplished this by partnering with a variety of businesses and organizations — both for- and not-for-profit — in the agricultural space.
"Smile Farms Inc.'s mission is to provide developmentally disabled adults with meaningful work opportunities at farms, urban gardens, greenhouses and farm stands where they can grow and sell flowers, plants and produce in their local communities. "

Smile Farms Mission Statement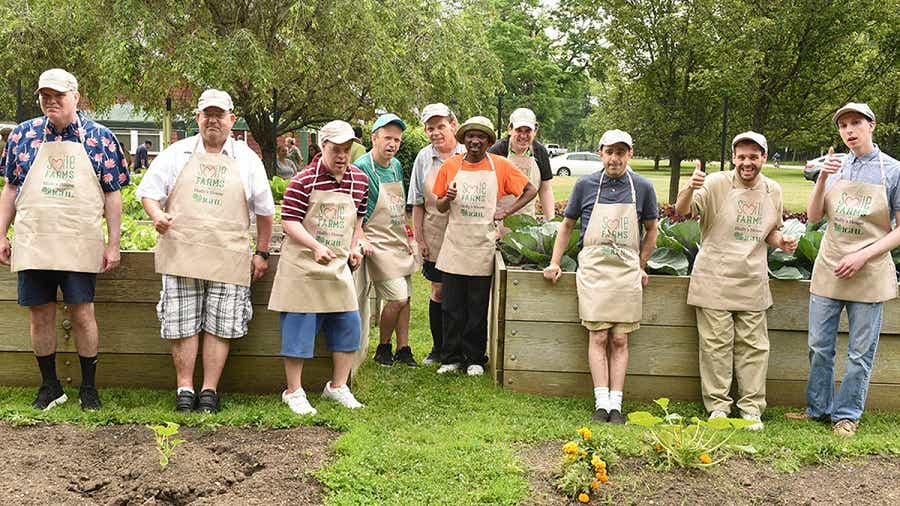 Why is this so important? The U.S. Bureau of Labor Statistics data consistently shows that persons with disabilities have higher unemployment rates. [Read the Bureau of Labor Statistics release on Persons with a Disability, released February 24, 2021.] This is likely due, at least in part, to the available job pool for adults with special needs.
That's where Smile Farms is hoping to make a positive change.
As of this year, Smile Farms has developed eight campuses in the state of New York that employ over 100 adults with disabilities. Learn more about what Smile Farm locations have to offer and how you can help.