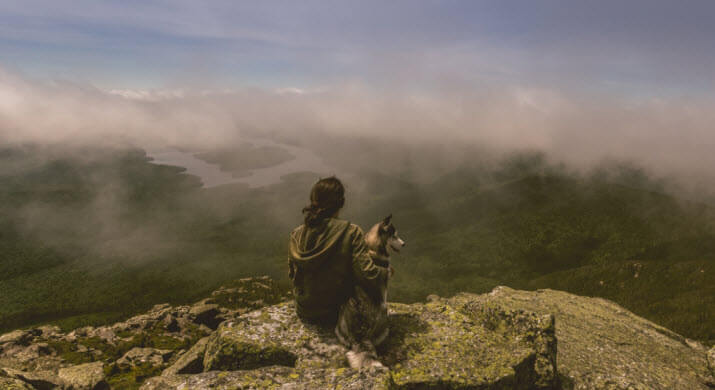 16 May

Thoughtful Gift Ideas For Someone Who Lost A Pet

Honor the loss of a beloved pet with a thoughtful pet memorial gift that will help pet owners remember their special furry friend for many years to come.

The loss of a pet is never easy. We grow so attached to our furry, four-legged friends that it can be very difficult to let them go. Our pets become our constant companions, giving us unconditional love and joy. They become an important part of our family and our everyday lives.

Some people may feel very sad and even lonely after experiencing the loss of a beloved pet, while others will go through periods of intense grief and overwhelming sorrow. If you know someone who has recently lost a pet, try to be understanding of their deep emotions during this difficult time. Let them know you're here to listen and offer comfort, and see if there's anything you can do to help them through these tough times.

You can also honor their pet with a sympathy card, or a thoughtful pet memorial gift that will help them remember their special friend for many years to come. Here are several ideas for unique gifts for someone who has lost a pet.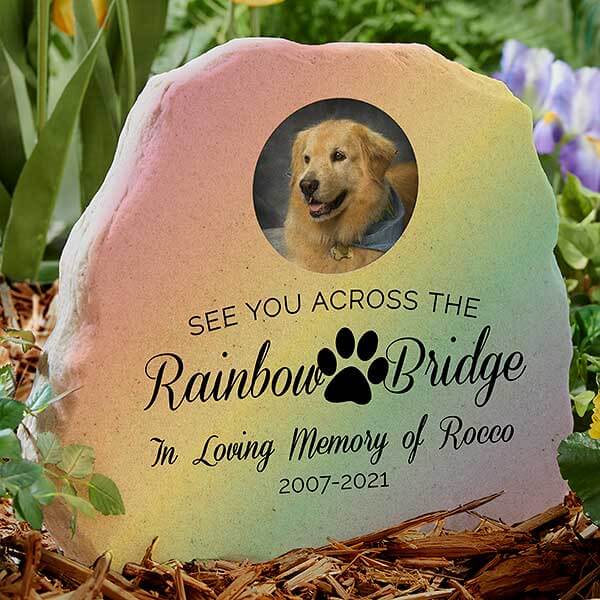 Pet Memorial Garden Stone
A lasting and beautiful way to commemorate a beloved pet is through a pet memorial garden stone or plaque. You can have the pet's name, memorial dates, and other custom details inscribed so that your gift is more special and meaningful. Today, you can even include a photo.
The memorial stone can be displayed in a memorial garden outside or even a table or bookshelf inside. It's a beautiful way to create a place where you can go and "visit" the beloved pet in spirit.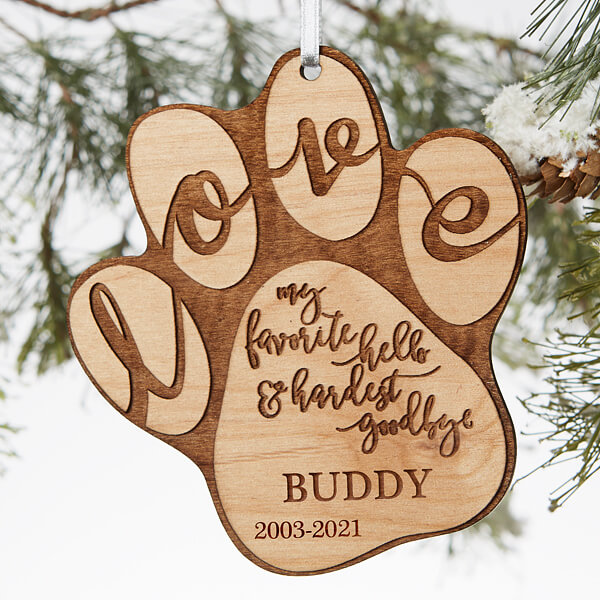 Pet Memorial Ornament
Give them a way to honor their deceased pets each year at Christmas with a pet memorial ornament, personalized with their beloved pet's name or photo. Remembering dearly departed loved ones during the holidays through ornaments hanging on the tree can become a lovely tradition.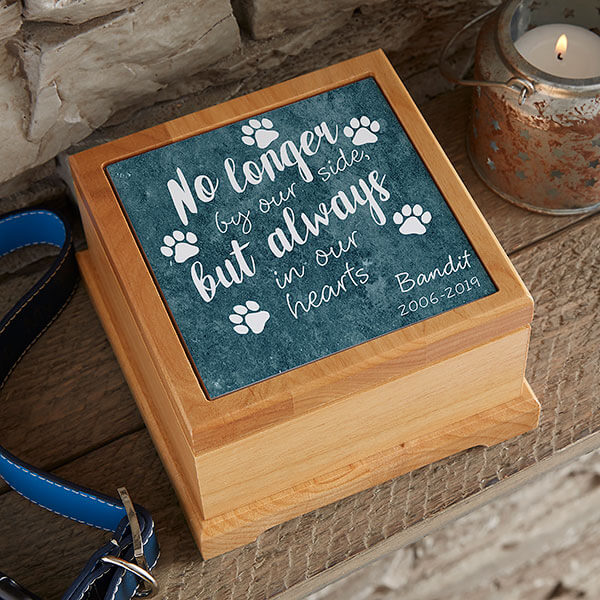 Personalized Pet Urn
A personalized urn makes a thoughtful gift, especially if you know the pet owner has decided to cremate their cherished pet. The customized urn creates a one-of-a-kind keepsake that no pet owner will part with. Customized pet urns will typically allow you to include the pet's name, memorial years and other details, like a photo or a meaningful quote, like "You were my favorite hello, and my hardest goodbye."
Doubtless, it is a difficult task for any pet owner to choose and personalize an urn for their precious pets, so creating one as a gift is incredibly thoughtful and considerate.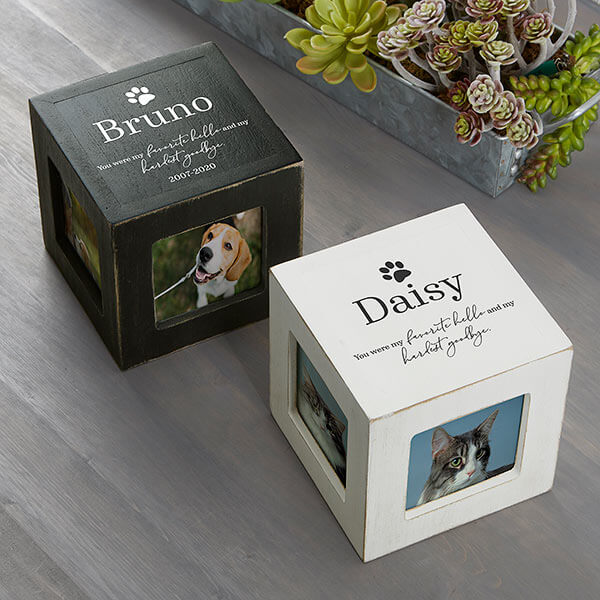 Pet Memorial Picture Frame
A custom picture frame will let them display their favorite photo of their pet so they can remember their loving companions every day. There are many picture frame styles, shapes and sizes to choose from, including classic natural wood frames engraved with their pet's name, as well as modern photo cubes that display multiple photos, the possibilities are endless.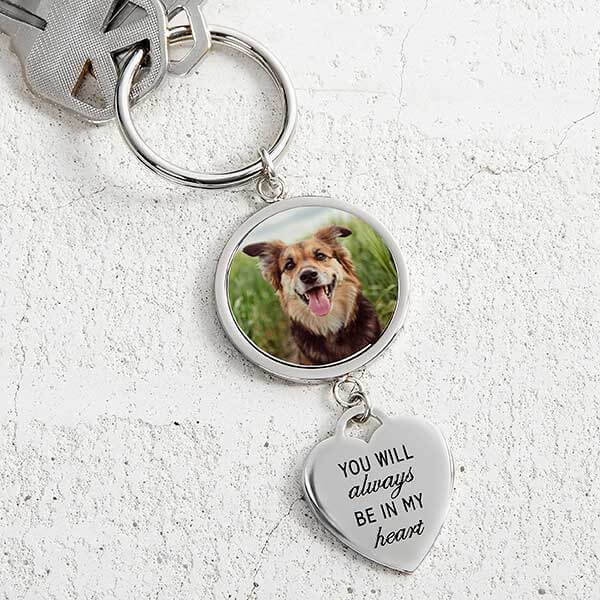 Pet Memorial Jewelry & Keychains
Another unique way to honor the loss of a pet is with personalized jewelry and keychains that pet owners can keep with them wherever they go. These small reminders will go a long way to helping them keep their favorite pets in their memory.
Customize a beautiful pendant necklace with the pet's name or photo that can be worn daily, or a pet memorial bracelet with the pet's name and paw print in the heart-shaped charm. Memorial keychains and keyrings are another thoughtful sympathy gift option, offering an elegant yet simple way for any pet owner to hold on to the memory of their lost pet.
Many of these options also include heartfelt inscriptions, quotes and sayings, like "You left paw prints on my heart" or "You will always be in my heart."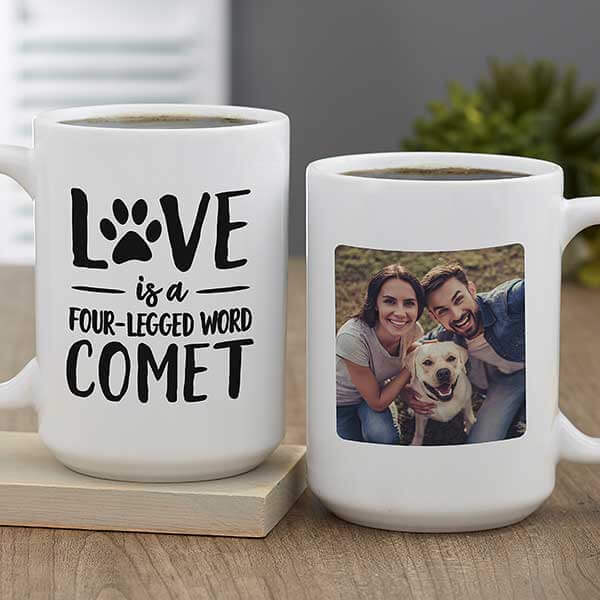 Photo Coffee Mug
For a practical and thoughtful gift, customize a coffee mug with their pet's photo and name. This simple gesture will touch any pet lover's heart and will be a beautiful reminder of their favorite pet each morning.
Include their favorite coffee, tea or hot cocoa mix, or some homemade or store-bought treats to complete your unique memorial gift that's perfect for a dear friend or family member.
Share Your Pet Memorial Gift Ideas
There are other beautiful and thoughtful pet memorial gifts out there. What are some of your favorite ways to celebrate the life of a beloved pet with friends and family? Share your ideas in the comments below.