This year Sweetest Day, the day people take the time to let their "Sweetie" know how much they care about them, lands on October 15th. Now even though you just looked down at your calendar, saw that Oct. 15th is only 10 days away and started to panic – don't worry, we've done all the research for you and we have some great tips to share with you as you look to find the perfect way to express how much you care about your Sweetie!
From now through Sunday PersonalizationMall.com is having a Sweetest Day Sale where you can save up to 25% off romantic gifts that you can personalize for the upcoming Holiday! Choose from items like the beautiful You're All I Need Personalized Keepsake (As shown in above picture).
The quality-crafted Lucite block that features an elegant heart mosaic design can be personalized with the verse "Were there nothing else but our love for each other, I would still have all I need," or for those of you who are good with words, you can write your own personal message to your loved one!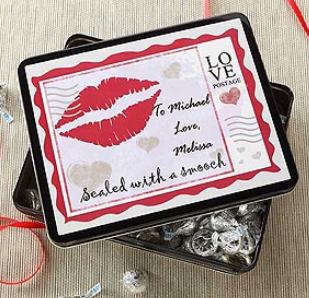 There are several gift options that can display your own personal and touching engraved message, but if your sweetie is a fan of sweets, we have a couple of gift options they'll love even more!
The Sealed With A Smooch Personalized Treat Tin can be purchased to include Hersey Kisses or you can personalize the tin alone and fill it with your own homemade treats.
You can fill the tin with your famous chocolate chip cookies and wrap them up for your significant other, or you could send them to your kids in college as a nice Sweetest Day care package to let them know you're thinking of them!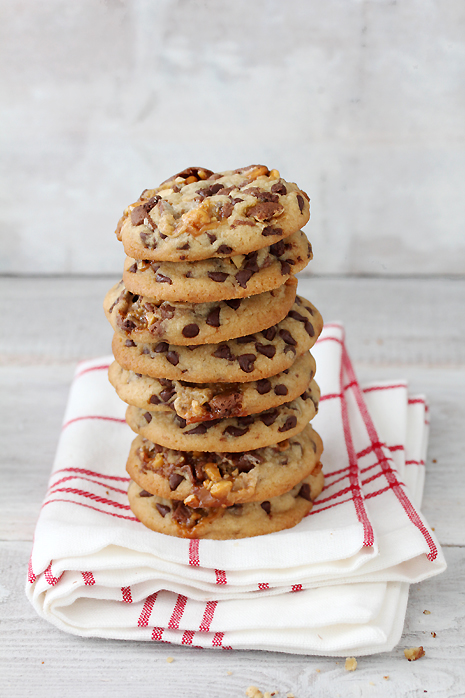 If you're looking to make your own treats but want to try something new, we have a recipe we think you may enjoy. We came across the recipe for Chewy Chocolate Chip Snickers Cookies on the Bakers Royale blog and instantly started drooling!
It doesn't get much more sweet than combing one of the most popular candy bars AND cookies! If you like what you see in the picture, click here for the instructions on how to make these decadent desserts.
If you and your loved ones are a little more calorie conscious but wouldn't mind indulging a little this Sweetest Day, the You Warm My Heart Personalized Fondue Set is a customer favorite and is great because while you can personalize it for your significant other, you can also customize one to share with your other "sweeties" like your kids or close friends. You can dip your favorite fresh fruits like pineapples or strawberries and not feel as guilty about splurging as you would with the rich cookies.
We hope these suggestions help steer you in the right direction for your Sweetest Day gift needs! Have fun shopping around all the unique and beautiful romantic gifts at PersonalizationMall.com and don't forget to submit your entry for the Sweetest Day Contest! Click here to read all the details about how to enter and your chance at winning the Your Love Letter Personalized Sculpture for your sweetie!